popular
Two doulas help dad deliver baby during a blizzard with help from strangers on Facebook
"This is going to be me. I'm going to have to put my big boy pants on and figure this out."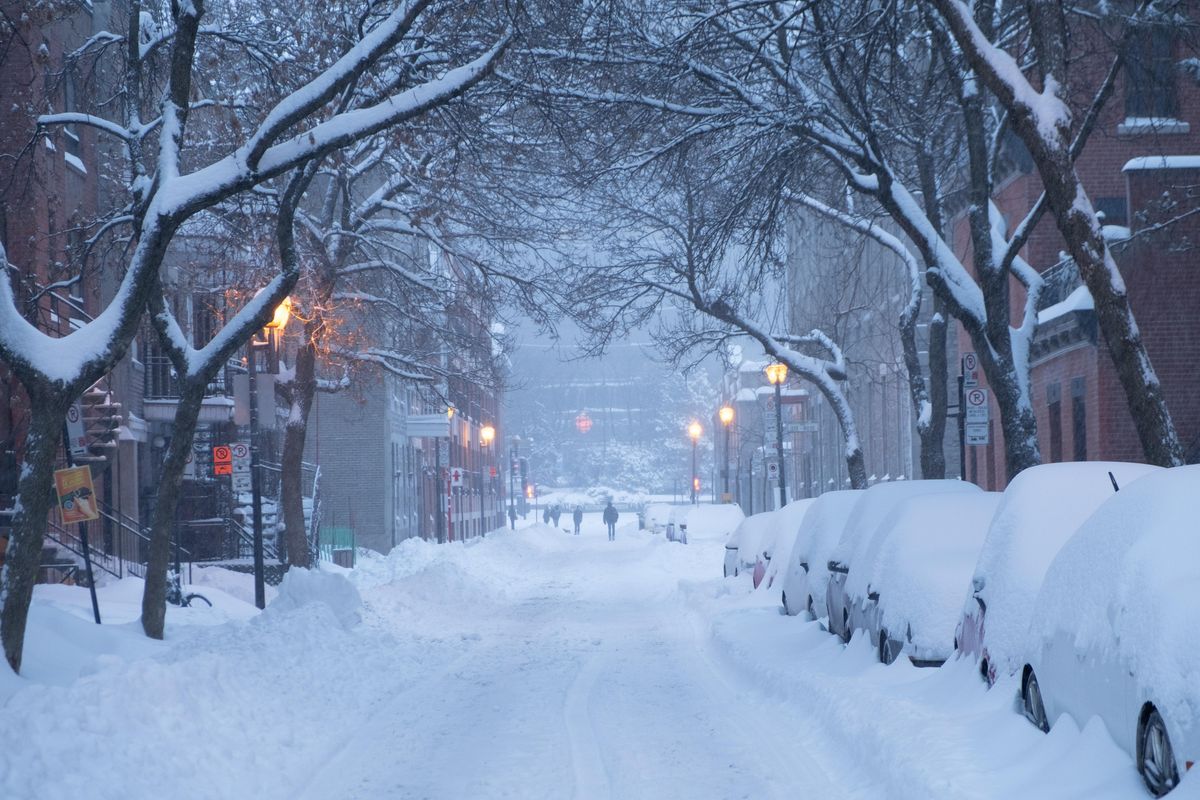 Working remotely usually isn't this hands on but two doulas in Buffalo had to get creative when a patient went into labor while trapped inside the house due to the historic blizzard. Davon and Erica Thompson found themselves in a peculiar situation when Erica went into labor on Christmas Eve.
Davon called 911 multiple times in an attempt to get assistance but the operator couldn't send anyone out according to NBC News. But the baby was not going to wait until EMS was free. Erica's contractions quickly jumped to just three minutes apart and Davon knew he was about to become a midwife.
Davon told the Buffalo News, "At that point, I was like: 'This is going to be me. I'm going to have to put my big boy pants on and figure this out,'" so he reached out to a friend.
---
With his friend's help, Davon found a Facebook group that led them to Raymonda Reynolds, a doula - who then called Iva Michelle Blackburn, a doula and licensed practical nurse. Typically doulas don't deliver babies, but are there to help the mother through the birthing process through coaching, massages and advocacy. But since they see a lot of birth, it's not a surprise that if there's no other option, one may be able to walk terrified parents through the process - like in a storm...a blizzard where the baby is coming regardless.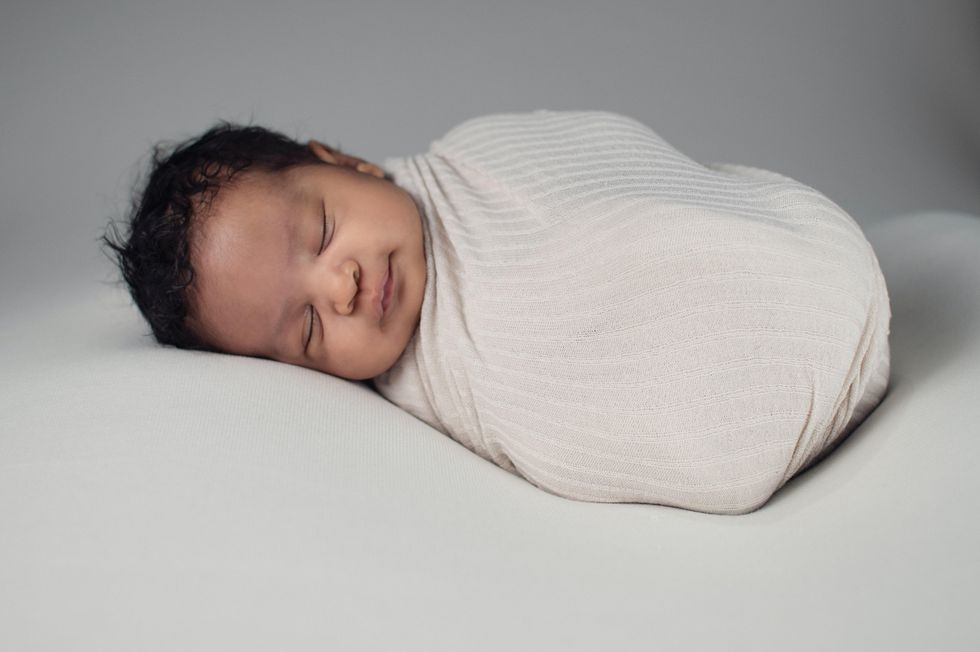 baby in white knit blanket lying on bed
Photo by
Garrett Jackson
on
Unsplash
While doulas aren't trained to deliver babies, most LPNs complete a rotation in labor and delivery and Blackburn told NBC that she has helped deliver more than 50 babies in a hospital. But needless to say, this was the first time she'd helped deliver a baby in the Metaverse.
By the time Blackburn began video chatting with the nervous dad, Reynolds already had him collect the supplies, boil water and get mom in the shower to take the edge off of her pain. Once Blackburn saw the soon-to-be-mom, she knew a baby was about to make their entrance. With a loud moan - it was go time.
Davon was ready with towels to catch his daughter as Erica squatted to help the baby enter the world. Blackburn told NBC, "At first mom and dad looked like they were both in shock and the baby looked like she was in shock, too, because she was alert but not crying. But as soon as they picked her up, she started crying and we all started cheering."
Devynn Brielle Thomas was caught by her dad and she weighed 6 pounds, 9 ounces and was 20 inches long. The family couldn't make it to the hospital until the following day but everyone is healthy. And the person that drove them to the hospital in his truck, a real angel - Angel Lugo. Once the snow melts the Thompsons plan to meet the doulas in person but something tells me, they'll be connected for life.
This just goes to show that while social media can have its downfalls - it truly is a connector of people when they need it most.