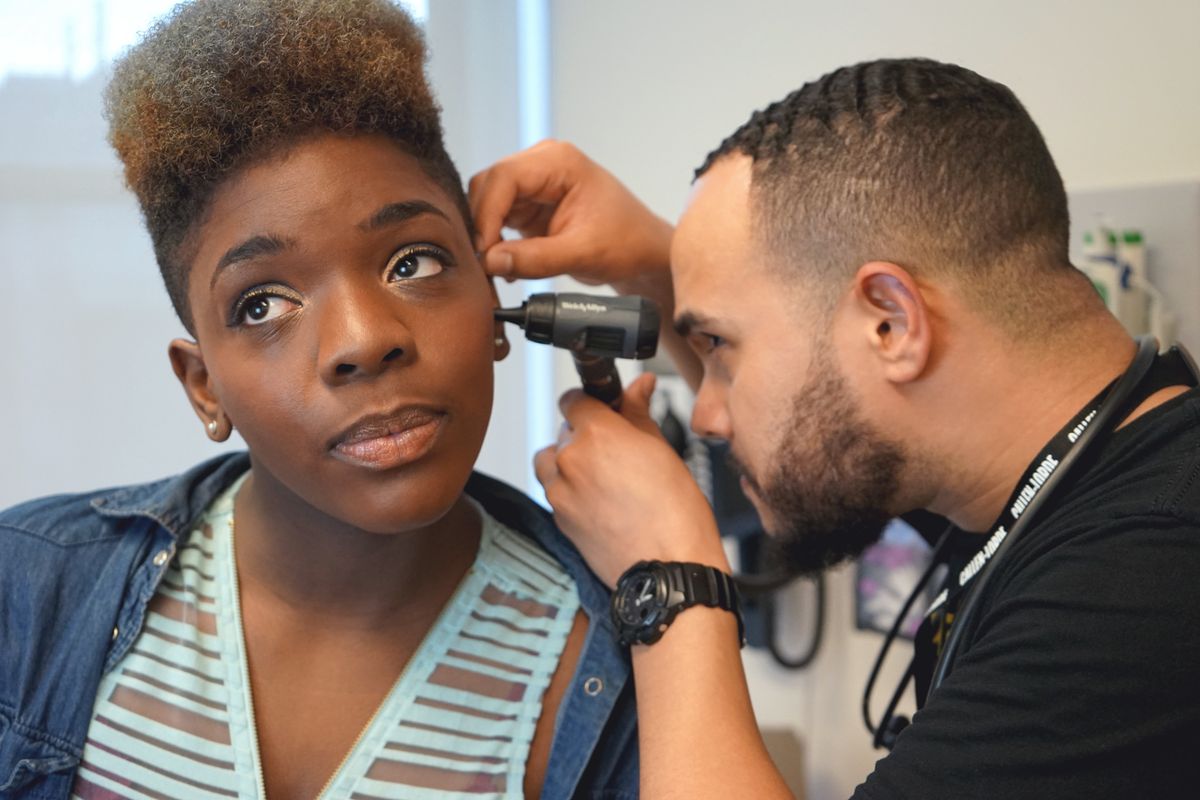 Callen-Lorde
True
As a transgender woman, Wanda Batista has long known the pain of receiving inadequate and non-affirming medical care. "Every doctor I went to would freak out," Batista says. "They didn't know what to do with me." Sometimes, she says, doctors would quickly transfer her case to another medical provider — but her new doctor would have no more knowledge or experience working with transgender clients than the last. And so the cycle continued. Batista would ask for help and be met with question marks. She'd have to buy her hormone treatments on the black market, putting her life in danger. "You wouldn't even know what you were getting back then," she says.
Batista's experience is infuriating, but sadly by no means unique. Recent research shows that the biggest barrier transgender people face when receiving healthcare is the lack of providers who understand the unique needs this population faces. This, along with other barriers including discrimination and income inequality, makes it harder for transgender people to access quality care. It's important that all members of the LGBTQ+ community receive quality, compassionate care from providers who affirm and understand their patients' experiences.
---
Batista found that care at Callen-Lorde Community Health Center, a federally-qualified health center (FQHC) in New York City. Such centers are "safety nets to provide primary medical care in medically underserved areas or to medically underserved communities," explains Callen-Lorde's Executive Director, Wendy Stark. Though there are 1,000 such centers across America, Callen-Lorde is unique in that it specializes in providing clinically and culturally competent care to LGBTQ+ communities who are not bound by a geographic area, Stark says. People travel from all five of New York City's boroughs and even from other states to utilize Callen-Lorde's culturally competent services. And they get the best possible healthcare regardless of insurance status or ability to pay.
"There's still a lack of knowledge and understanding of LGBTQ+ health issues – particularly around trans health – in the medical community," Stark says. "LGBTQ+ health is not required in medical school, and there is often very little, if any, training. In many cases, it's the patient educating the provider on their health needs, whether it be hormones, or interventions like PrEP. We do our part by providing hundreds of competency and sensitivity trainings at other healthcare facilities and to clinicians-in-training, but it barely scratches the surface when you look at the country as a whole."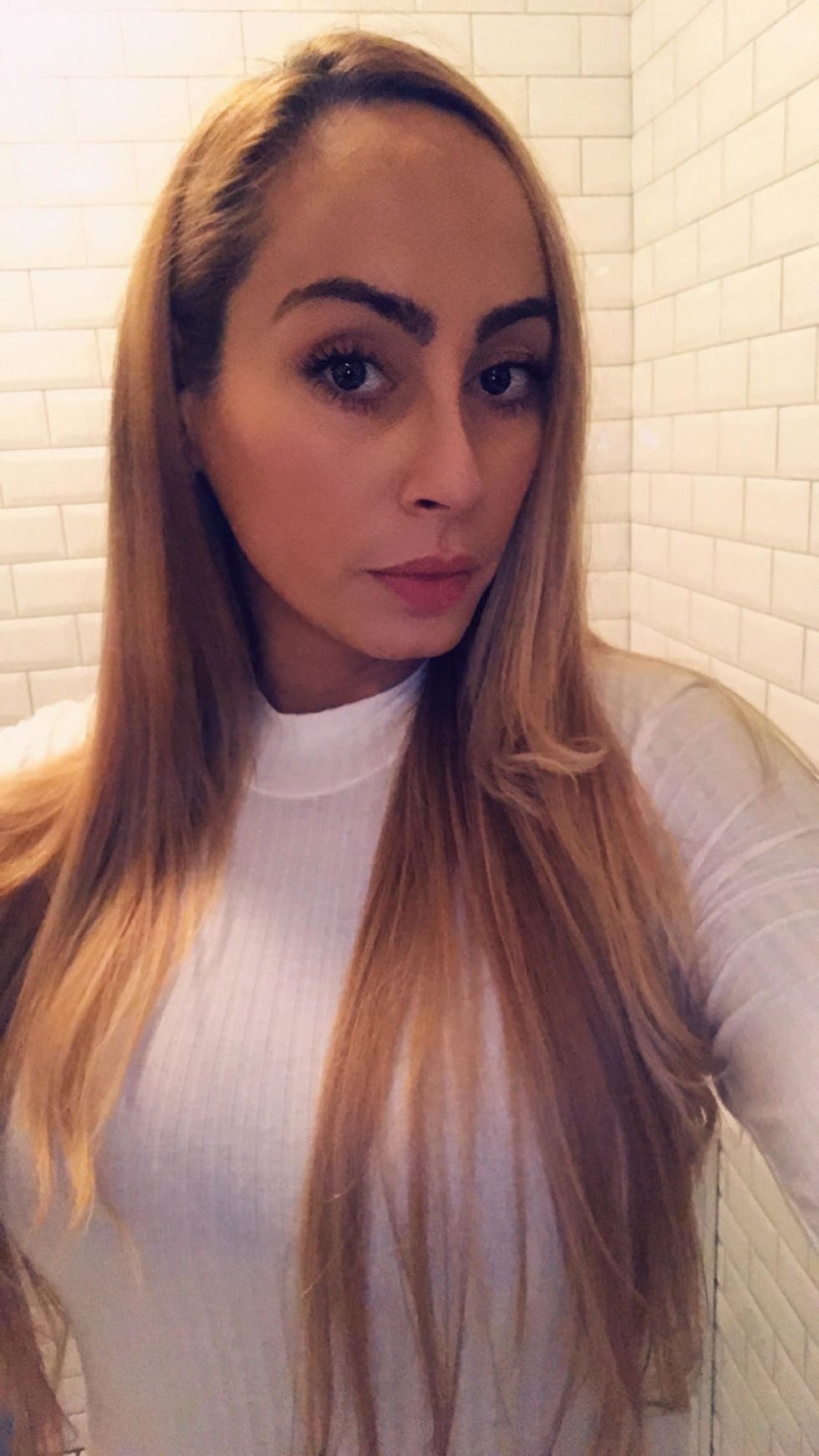 Photo courtesy Wanda Batista
Callen-Lorde's mission isn't just to offer medical care. "The staff at the center also work to build trust with patients who have been discriminated against or experienced stigma or trauma, especially in medical settings," Stark says. One of the biggest challenges the center faces is working with LGBTQ+ youth who have been ostracized from their families of origin and have deep mistrust of institutions, medical and otherwise. "But on the other side of that coin," Stark says, "is that Callen-Lorde builds lasting trust and community while empowering patients to invest in their health and wellness."

For Wanda Batista, the center provided more than just compassionate and empowering care. It offered her the hope and tools she needed to envision and create a new way of life for herself. During her first visit, Batista says, a doctor told her that she could be connected to a transgender provider who understood what she was going through — that she could receive services without fear of being judged or misgendered.
"It was like a breath of fresh air," Batista says. "You dealt with people that had encountered your situation. They knew about everything that you had gone through. They knew where to lead you, and if they didn't, they'd find it for you."
Callen-Lorde, Batista says, became a safe haven for her. Before, she had felt like she was all alone. "Before, I really didn't have anywhere to go, except go to a clinic, get tested. That's about all I knew," Batista says. "I didn't know I needed a liver test. Or that I needed to check my blood work. That I needed to make sure that all these hormones I'm taking are actually beneficial to me and for my body."
Today, Batista is at a point in her life that she couldn't have imagined years ago. Not only is she a successful businesswoman, but she is vice chair on the community board at Callen-Lorde. And she works to spread awareness of the center's services every day. "I let people know that we're here to help you in any shape, way or form," Batista says. "There's not a question Callen-Lorde won't find an answer to."
Batista's trajectory is emblematic of the work that Callen-Lorde does. Carl Gaines also came to Callen-Lorde as a client around 2002. He had only recently moved to New York City after being diagnosed with HIV. Like many young people who move to the city, he knew he needed healthcare as soon as possible, but he hadn't lined up a job and didn't have insurance. And he couldn't focus on other areas of his life — relationships, friendships, employment — until he knew that his health was in good hands.
Gaines knew he was in the right place the moment he walked through the door. He could tell this was a place where he'd be accepted and where staff would go above and beyond to ensure he had all the tools he needed to keep his health in top shape. "To sit in the waiting room and see the wide spectrum of other clients, that definitely helped instill a sense of community and belonging," he says. "That was really important to me, particularly in the beginning."
Today, Gaines still visits Callen-Lorde for his medical care. He also sits on the center's board of directors. As part of the communications team at Capital One, Gaines is also a driving force behind the partnership between the financial institution and the health center.
"Capital One believes in bringing your whole self to work," Gaines says, "so part of the reason that I feel comfortable talking about my experiences at Callen-Lorde is because I know that I'll be supported within my work community. We also believe in supporting our community, and access to healthcare is a key component of any thriving community."
Capital One has made donations and contributions to Callen-Lorde in honor of Pride Month and in support of the health center's important work. Capital One promotes the center's life-saving work through volunteer activities that give employees the opportunity to learn more about that work firsthand. They sponsored events like Callen-Lorde's Rainbow Run, a virtual 5k this past May that encouraged associates to get out and exercise for a good cause.
For the seventeenth consecutive year, Capital One has received a perfect score on the Human Rights Campaign Foundation's Corporate Equality Index (CEI), designating them as one of the Best Places to Work for LGBTQ+ Equality. Their "Out Front" Business Resource Group enables associates to show up for the LGTBTQ+ community in meaningful ways like through volunteer events and educational opportunities, supporting LGBTQ+ owned business and nonprofits that serve the community.

"So many patients tell us 'I don't know where I'd be without you,'" Wendy Stark, Callen-Lorde's Executive Director, says. "We need to be there for them, and people like them who have nowhere else to turn. We made a commitment to our communities to be there when they need us, where they need us."