Photo courtesy of Dr. Lisa Lippman
True
With autumn fully underway, Dr. Lippman is sharing her top tips on how to keep pets happy, healthy, and frolicking with gusto, along with the importance of protection against fleas and ticks during this fall and winter season!
Know their cold tolerance and limits. Certain breeds have a lower tolerance to cold temperatures than others, which is important to keep in mind as the temperatures plummet. For example, Chloe has a short coat, and starts to shiver around 40 degrees. Other breeds—like huskies—are literally made for snow, so you may not need to worry about their body warmth as much.
Keeping our animals warm while outdoors begs the question of those adorable canine sweaters and coats: should we go with fashion, or function? Dr. Lippman says BOTH!
"Winter clothing is definitely a good idea for short hairs and some of the smaller breeds, since they have less insulation against the cold. And of course, isn't it insanely cute to match? So we enjoy our outings without worrying about bringing any pests home with us, I also make sure Chloe has her Seresto® collar to help kill and repel fleas and ticks through contact (so my sweet Chloe doesn't need to be bitten first to be protected)," says Dr. Lippman.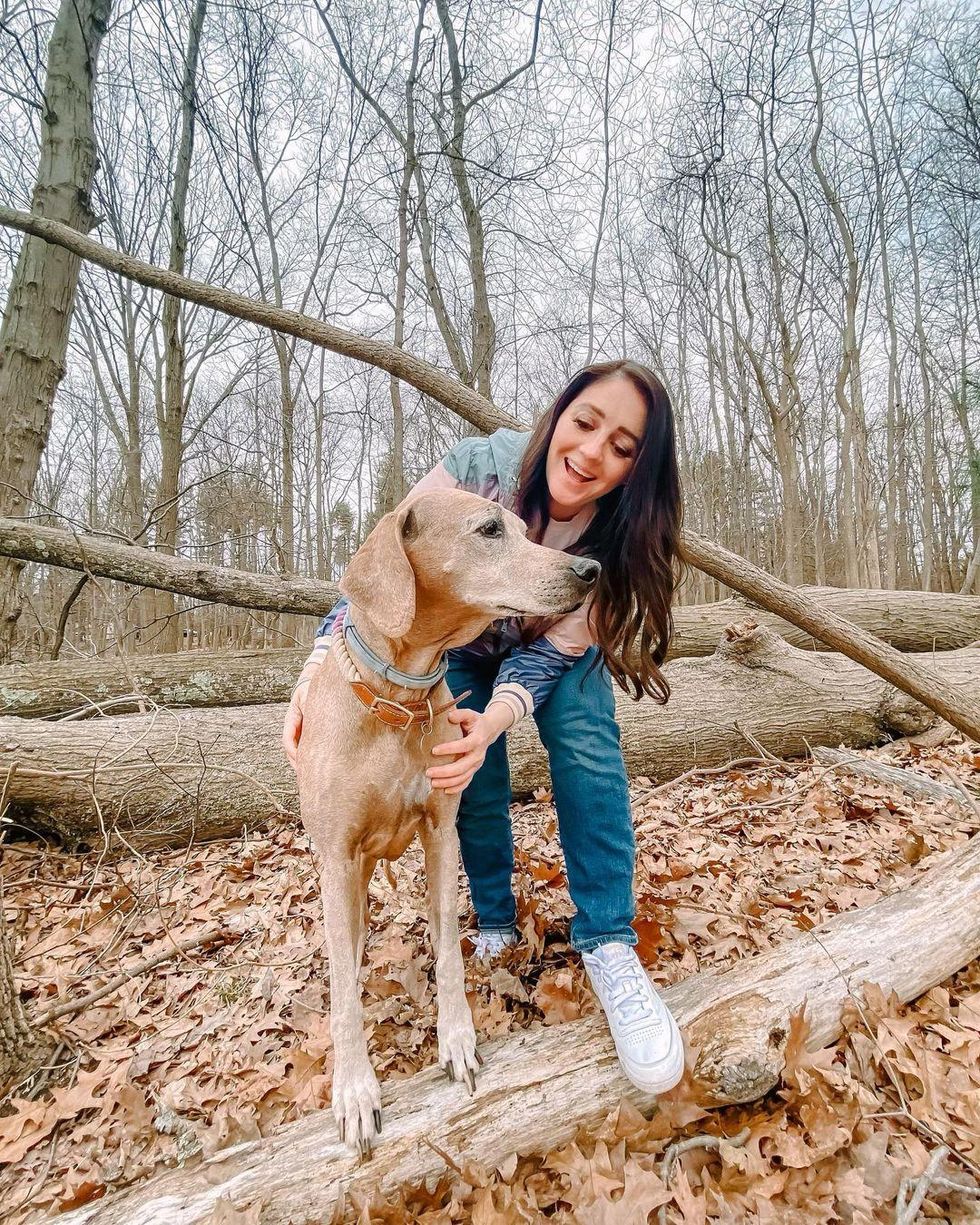 Photo courtesy of Dr. Lisa Lippman
Ticks and fleas are a major killjoy. It's really important to make sure you have flea and tick protection covered heading into the winter season. Many pet owners might not realize that several species of ticks, including the ones that cause Lyme disease, can remain active in fall and winter months. It's a common misconception that once the air gets cold, pets are safe from fleas and ticks - this is definitely false!

Dr. Lippman says that the best flea and tick preventative is the one you use consistently and correctly. Dogs and cats are very susceptible to fleas and ticks during this time of year no matter where they live or spend their time. She finds Seresto® collars work well for pets because of its ease of application, the assurance that comes from eight continuous months of long-lasting protection, and because it's affordable and widely available. Chloe barely notices hers—and that's a good thing!
Wipe their paws after outdoor walks. This is the equivalent of taking off wet socks after you come in from playing in the snow: very, very important! Frostbite is definitely a possibility even after the walk is over, and if they've been walking on shoveled sidewalks, the salt can irritate their skin which can lead to infection and pain. This is also a good time to check between their toes for any irritation or tiny wounds. Side note: some pets love being dried off with a hair dryer on a low-heat setting!

Make sure their collar is fitted and ID is current. Winter months are especially tough on pets that like to roam or play a game of hide-and-seek that you didn't know you were playing! Dogs can lose their scent track in the snow more easily, so make sure their information is up to date, they are microchipped, and they're wearing their pet ID tag. These steps will make it much easier to be reunited with your pet if you are separated.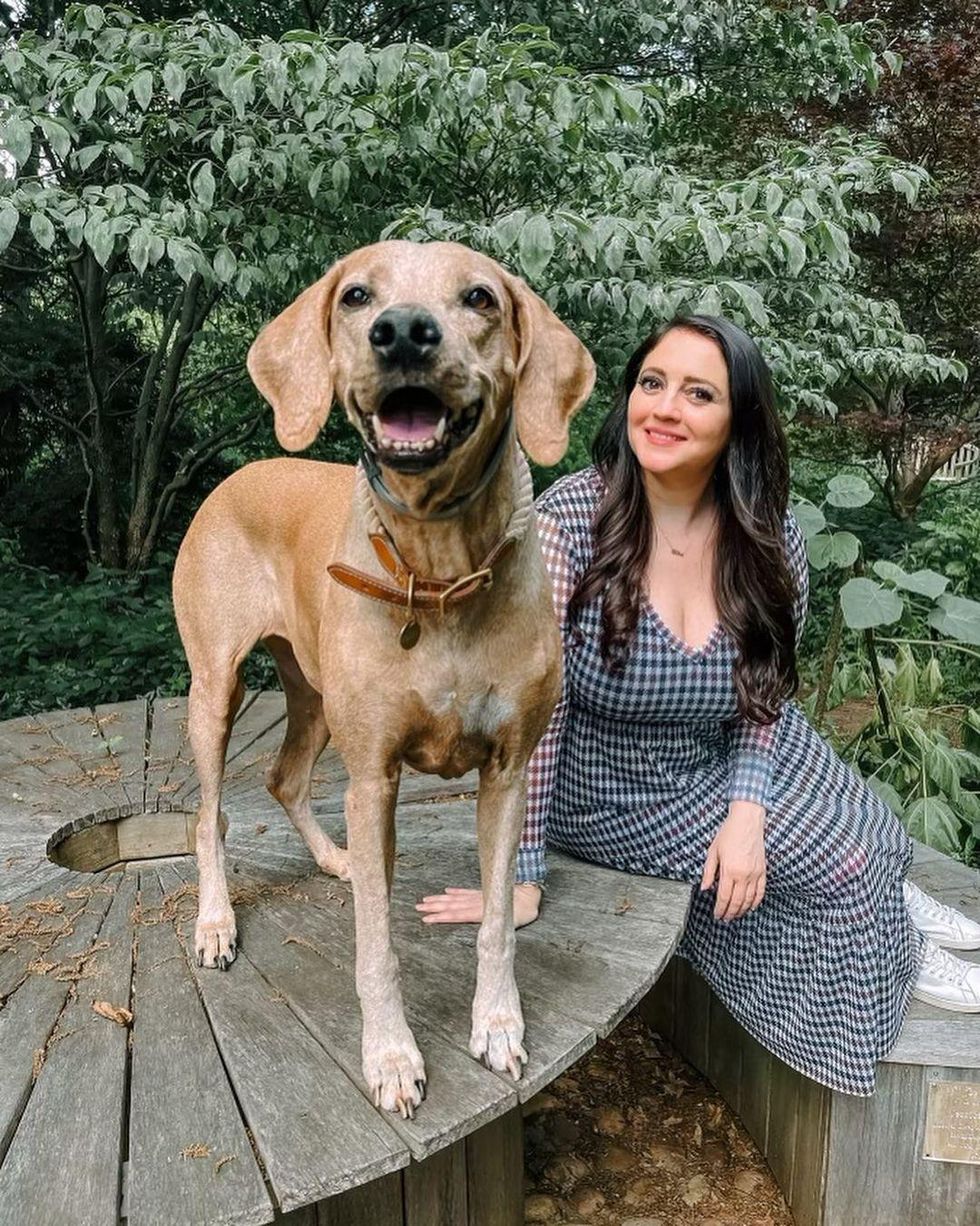 Photo courtesy of Dr. Lisa Lippman
Remember, holiday gatherings can be overwhelming. Noise, strange people, loud music, and "scary" trick-or-treaters are all things that might terrify or over-excite your pet. They have no idea what's going on, so it's sometimes best to keep them in a quiet, safe room away from the festivities to help keep them calm. And with house guests continuously opening the door, it may allow pets an opportunity to slip out unnoticed.

Ensuring your pet is protected against fleas and ticks is also critical for holiday gatherings, as flea infestation can be detrimental to pets and their families and removal can take months, disrupting holiday fun. Arming your pet with a Seresto® collar allows for more joy together with loved ones during the holiday season and removes the risk of any pest invasions.
Dr. Lippman says her favorite things to do with Chloe during the fall and winter season are being able to enjoy some "petflix and chill" time indoors with cuddly blankets and special dog treats or going on seasonal outings to pet-friendly places with friends. After all, that's what pets are for—companionship! Protecting our pet's joy and health is the gift that keeps on giving, including against fleas and ticks that are still a threat during the fall and winter seasons.
To learn about Dr. Lippman's tips for a joy-filled fall with your pet, including the benefits of a Seresto® collar for eight months of continuous protection against pests, visit FallPetList.com.
Seresto is a trademark of Elanco or its affiliates. ©2022 Elanco or its affiliates. PM-US-22-2399.

Education
"I cannot spirit away her teen troubles. But I can give her a break."
This article originally appeared on 06.01.18


A teacher's message has gone viral after he let his student sleep in class — for the kindest reason.
Teachers spend time preparing lesson plans and trying to engage students in learning. The least a kid can do is stay awake in class, right?
But high school English teacher Monte Syrie sees things differently. In a Twitter thread, he explained why he didn't take it personally when his student Meg fell asleep — and why he didn't wake her up.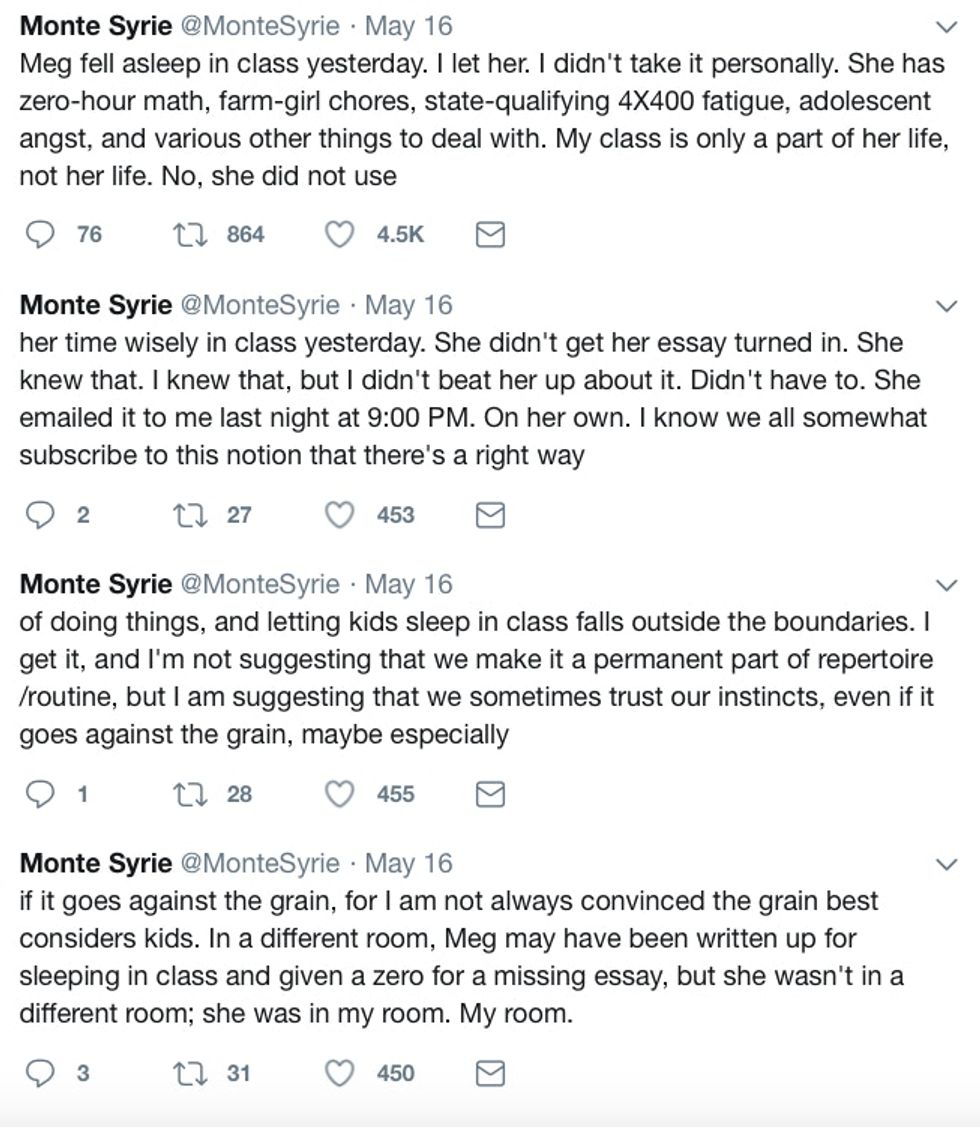 Screenshots via MonteSyrie/Twitter.
Meg's nap meant she missed an in-class essay, but she turned it in that night. "I didn't beat her up about it. Didn't have to," he wrote. "In a different room, Meg may have been written up for sleeping in class and given a zero for missing and essay, but she wasn't in a different room; she was in my room."
Syrie pointed out that sometimes we have to "trust our instincts, even if it goes against the grain."
Meg is a good student with a lot on her plate. She takes a zero-hour class before the normal school day and does farm chores before that. She runs track. And she's a teenager, with all of the social, academic, and life pressures that go along with it.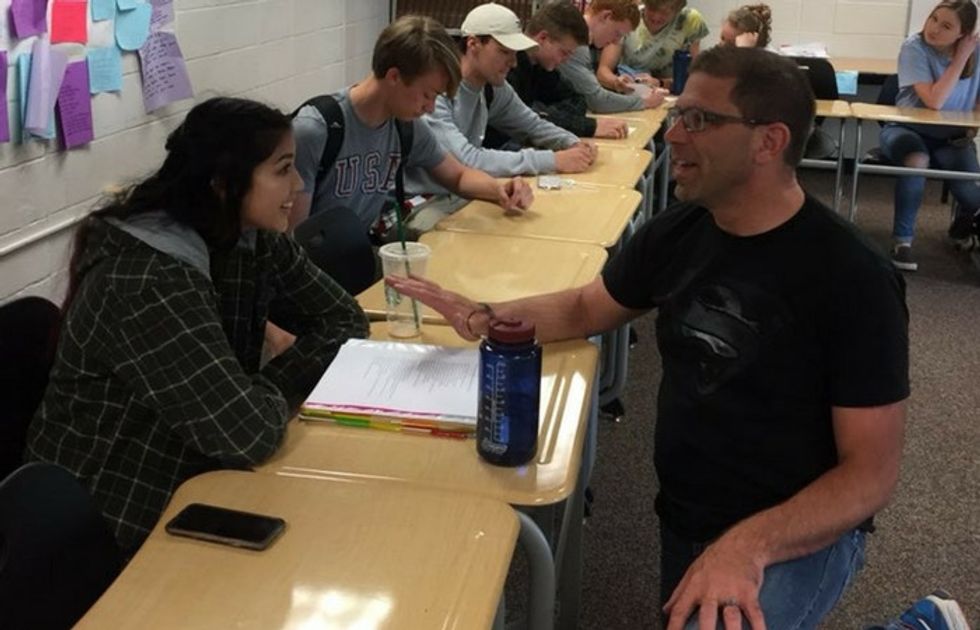 Syrie teaches sophomore English in Cheney, Washington. Photo via Monte Syrie.
And she's not alone. During the school year, teens report higher levels of stress than adults, and many students report feeling exhausted trying to keep up with it all.
"I think too often the biggest thing that people forget about high school students is that they are kids," Syrie says. "They're kids — kids who are having to grow up way too fast and are having way too much pressure put on them, in and out of school ... even for our best and brightest, that pressure gets to be too much."
Syrie's compassionate story resonated with people because we've all been in a position of needing a little grace.
Syrie's tweets continued, exemplifying how teachers can show kindness and understanding to students. He pointed out, "I can't offer Meg a math class later in the day. I cannot feed her horses ... I cannot run 6 race-pace 300s for her. I cannot spirit away her teen trouble. But I can give her a break."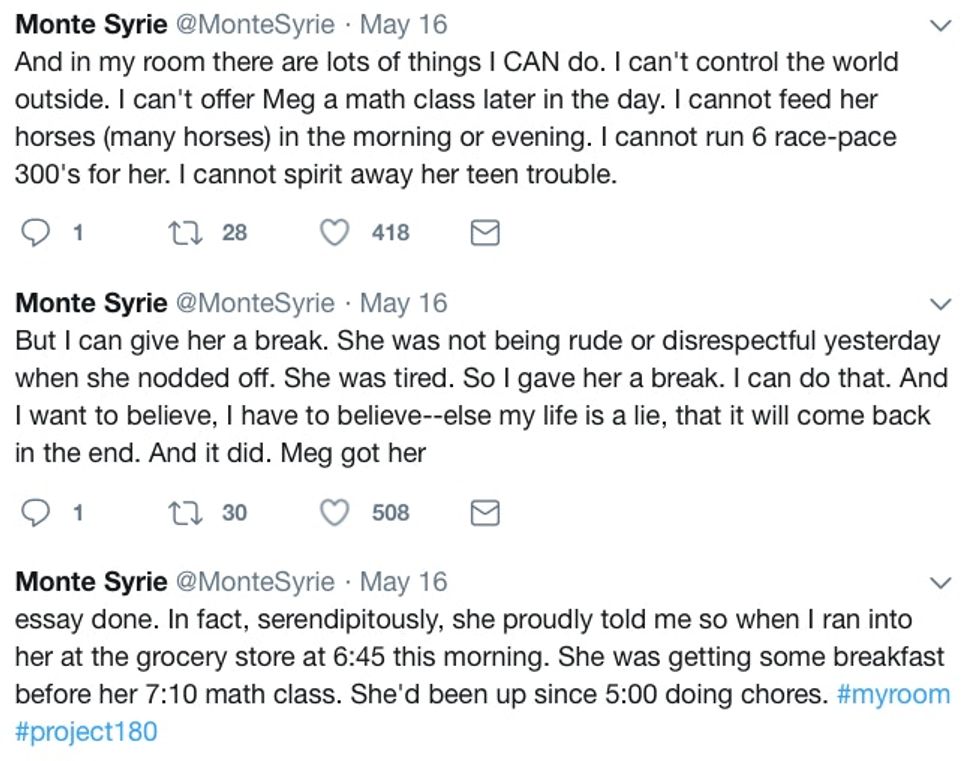 Syrie says he tries to be that responsive to all of his students. "Because I firmly believe that one size fits all is madness, I adjust to each student, trusting my instincts, trusting what I know," he says. "Regardless of our responsibilities, life is hard, and we all need some grace now and then."
Syrie says he's had a few negative comments, but overwhelmingly the response has been positive from both students and teachers.
[rebelmouse-image 19397573 dam="1" original_size="665x141" caption="Screenshot via Alexa Shaw/Twitter." expand=1]Screenshot via Alexa Shaw/Twitter.
[rebelmouse-image 19397574 dam="1" original_size="648x96" caption="Screenshot via Maria Riverso/Twitter." expand=1]Screenshot via Maria Riverso/Twitter.
[rebelmouse-image 19397575 dam="1" original_size="661x119" caption="Screenshot via Mrs. Chow/Twitter." expand=1]Screenshot via Mrs. Chow/Twitter.
Syrie has words for those who say that allowing a student to sleep in class doesn't prepare them for the "real world."
Some may question whether letting a student sleep in class without consequence is a good idea. Syrie has a response:
"We are not working in factories, stamping out standardized products," he says. "We are helping young humans — unique individuals — learn about themselves and their worlds. As such, when our young humans face the inevitable pressures of growing up, we need to respond with empathy."
"And if that does not prepare them for the 'real world' as some may suggest, then maybe the world needs to change. I want to live in a world where there's empathy. That's the world I want to live in."
You can read more about the way Syrie is rethinking education on his website.
Sponsored
How can socks make such a huge difference? You'd be surprised.
all photos provided by Coalition for The Homeless
True
Homelessness in New York City has reached its highest levels since the Great Depression of the 1930s. Over 50,000 people sleep each night in a shelter, while thousands of others rely on city streets, the subway system and other public locations as spaces to rest.
That's why this meal (and sock) delivery van is an effective resource for providing aid to those experiencing homelessness in New York City.
Every night of the year, from 7pm to 9:30, the Coalition for the Homeless drives a small fleet of vans to over 25 stops throughout upper and lower Manhattan and in the Bronx. At each stop, adults and families in need can receive a warm meal, a welcoming smile from volunteers, and a fresh, comfy new pair of Bombas socks. Socks may be even more important than you think.
Bombas was founded in 2013 after the discovery that socks were the #1 most requested clothing item at homeless shelters.
Access to fresh, clean socks is often limited for individuals experiencing homelessness—whether someone is living on the street and walking for much of the day, or is unstably housed without reliable access to laundry or storage. And for individuals experiencing or at risk of homelessness —expenses might need to be prioritized for more critical needs like food, medication, school supplies, or gas. Used socks can't be donated to shelters for hygienic reasons, making this important item even more difficult to supply to those who need it the most.
Bombas offers its consumers durable, long-lasting and comfortable socks, and for every pair of Bombas socks purchased, an additional pair of specially-designed socks is donated to organizations supporting those in need, like Coalition for the Homeless. What started out as a simple collaboration with a few organizations and nonprofits to help individuals without housing security has quickly become a bona fide giving movement. Bombas now has approximately 3,500 Giving Partners nationwide.
Though every individual's experience is unique, there can frequently be an inherent lack of trust of institutions that want to help—making a solution even more challenging to achieve. "I've had people reach out when I'm handing them a pair of socks and their hands are shaking and they're looking around, and they're wondering 'why is this person being nice to me?'" Robbi Montoya—director at Dorothy Day House, another Giving Partner—told Bombas.
Donations like socks are a small way to create connection. And they can quickly become something much bigger. Right now over 1,000 people receive clothing and warm food every night, rain or shine, from a Coalition for the Homeless van. That bit of consistent kindness during a time of struggle can help offer the feeling of true support. This type of encouragement is often crucial for organizations to help those take the next difficult steps towards stability.
This philosophy helped Bombas and its abundance of Giving Partners extend their reach beyond New York City. Over 75 million clothing items have been donated to those who need it the most across all 50 states. Over the years Bombas has accumulated all kinds of valuable statistics, information, and highlights from Giving Partners similar to the Coalition for the Homeless vans and Dorothy Day House, which can be found in the Bombas Impact Report.
In the Impact Report, you'll also find out how to get involved—whether it's purchasing a pair of Bombas socks to get another item donated, joining a volunteer group, or shifting the conversation around homelessness to prioritize compassion and humanity.
To find out more, visit BeeBetter.com.
Family
It's totally normal to need a little more than just love to keep yourself going.
Photo from Pixababy
This article originally appeared on 03.15.16

As a parent, it sometimes feels like you're supposed to be fueled entirely by selfless love and a "spiritual connection" to your children.

But you know what? You matter, too! And there's nothing wrong with needing a little soul-nourishment that doesn't end with you on your knees scrubbing barf out of the carpet.
Yes, it's possible to love your kids deeply but also be a little overwhelmed by what your life has become. It's totally normal to need a little more than just love to keep yourself going.
With that in mind, here are 10 things all parents can agree on about the tiny, but hardly insignificant, pleasures of the daily parent-grind.
1. You've determined that one and a half is the perfect number of drinks.
Perfection.
Drinking alcohol is fun! It's also a brief reminder of what it used to be like when you were allowed to have adult fun. But each drink also increases the amount it will suck if and when the kids wake up early or in the middle of the night.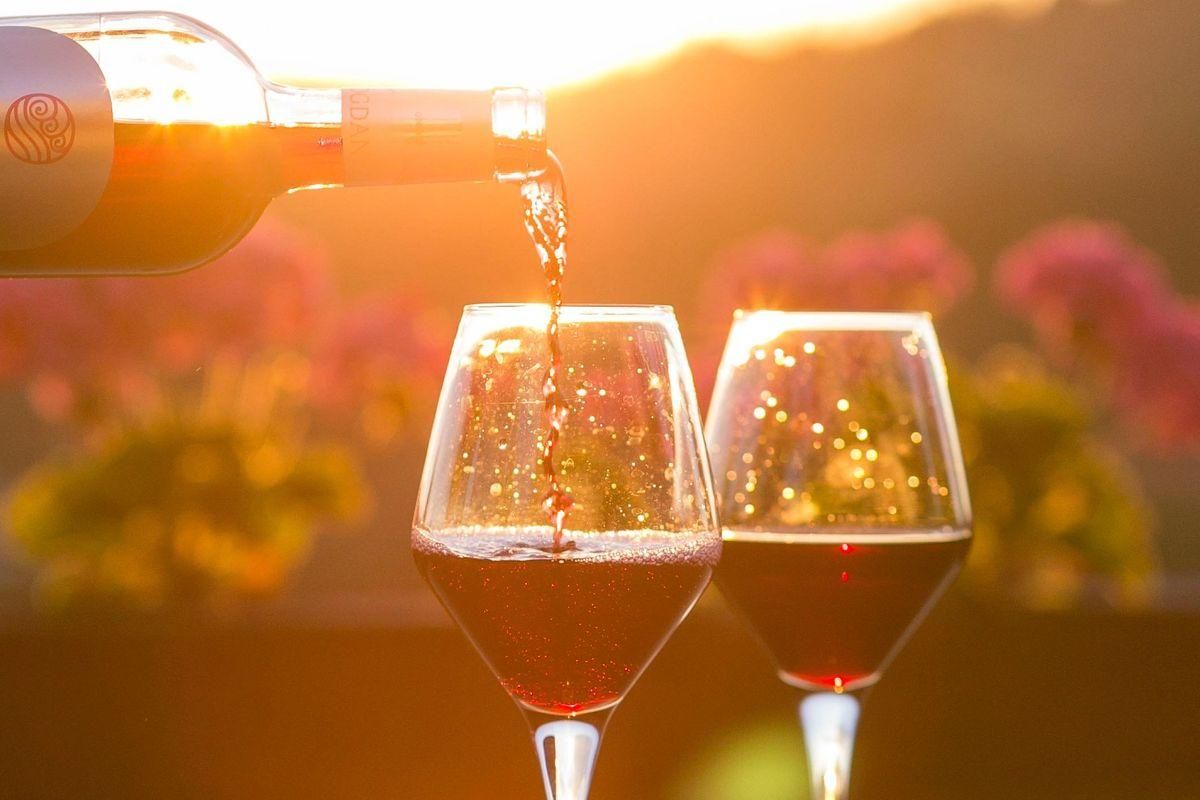 The perfect amount of drinks fro healthy relaxing.
Photo by photo pic on Unsplash
The magic number usually tends to be around two drinks, less the half beer left sitting on your night stand after you've just given up and passed out, netting a perfect 1.5.
2. You hate washing dishes, but you love that warm dishwater.
Washing dishes while holding baby? Parenting level: expert.
Children are basically mystical fairies that fill your home with dirty dishes while you aren't looking.
Washing those dishes is an endless, thankless chore, but at least soaking your hands in the hot, frothy water feels kind of nice.
3. You know that silence really is golden.
...
No, no, don't ruin it. Just listen.
Ahhh...
4. You don't drive just to get places.
Most people think cars are just motorized hunks of metal that take you from Point A to Point B.
Parents know that they are, in fact, complex machines designed to make children fall asleep while you pick up dinner at the drive-through, or even just drive aimlessly through an area without a lot of stoplights.
5. You cherish the days where nothing happens.
Getting up, going to work, eating dinner, and going to bed. That's all we really want.
Any day where no one gets sick, injured, or inexplicably, inconsolably cranky is a success.
6. You also love Mondays. (Really.)
Having a young child is kind of like making a bomb out of household items and carrying it around with you. Even if you're really careful, there's a chance it might explode.
Monday (for many of us) means dropping the kids at school or daycare where, short of severe injury or illness, anything that happens after that is their problem.
7. You have a new appreciation for waking up naturally.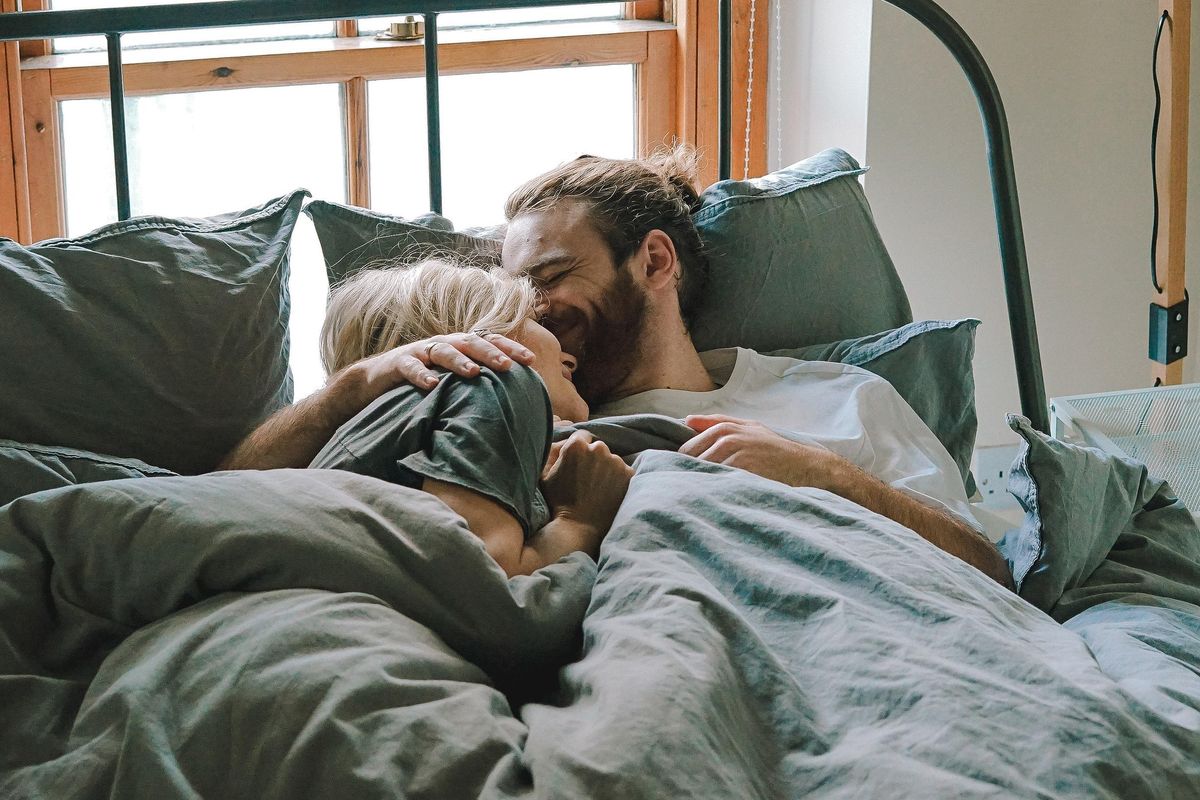 Absolute joy when sleeping in and the kids are away.
Photo by
Toa Heftiba
on
Unsplash
I barely remember what this feels like..
Being kissed awake by the sun's heavenly rays is so rare that when it does happen, you assume your child must have died in their sleep. But once you confirm that all's well and melt back into a peaceful slumber, there's no better feeling in the world.
8. You know that hot showers are everything.
See: Warm dishwater, silence.
9. You hang out with other parents to put everything into perspective.
Hanging around a bunch of parents is amazing. Everyone's wearing sweats, no one's in shape, and showering is totally optional. Everyone's just trying to get by, OK?
And if you have to go home because your kid's having a meltdown, they're all too busy cutting food into small pieces or monitoring timeout to give you the side-eye.
10. You drink coffee like it is the source of all life.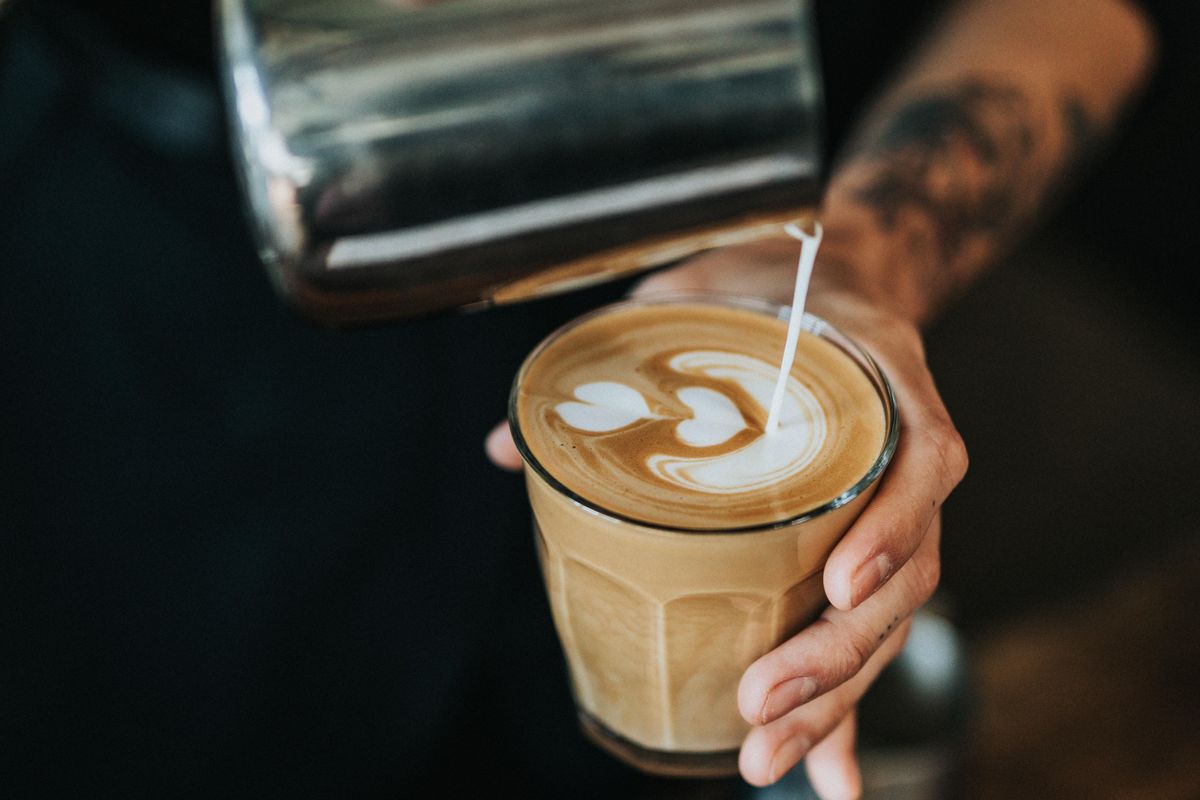 The pleasure found in a perfect coffee.
Photo by
Nathan Dumlao
on
Unsplash
Drinking coffee doesn't really have the same effect as getting more sleep, but it's possible to convince yourself otherwise. Sometimes, though, you'll drink coffee too late in the day and have trouble sleeping.
The only solution to that? Yep. More coffee.
Being a parent is hard. It's OK to admit it.
It doesn't matter if you're tired. It doesn't matter if you're sick. It doesn't matter if it's your birthday. It doesn't even matter if you're tired and sick ON your birthday. (And you will be.)

At least, that's how it can feel.
But psychiatrist Gail Saltz told TODAY Parents, "You have to put your oxygen mask on first," so to speak. "If you go to pieces, everyone is going down with you."
That's why we're all so desperate for that spa day or for a beer with friends. But it might be a while before we can get one on the books.
In the meantime, it pays to look for the little moments in between that give us the juice we need to keep going.
Family
Her inflections and gesticulations are just too much.
Get stories worth sharing delivered to your inbox
Get stories worth sharing delivered to your inbox