via UNSW
This article originally appeared on 07.10.21

Dr. Daniel Mansfield and his team at the University of New South Wales in Australia have just made an incredible discovery. While studying a 3,700-year-old tablet from the ancient civilization of Babylon, they found evidence that the Babylonians were doing something astounding: trigonometry!
Most historians have credited the Greeks with creating the study of triangles' sides and angles, but this tablet presents indisputable evidence that the Babylonians were using the technique 1,500 years before the Greeks ever were.
Mansfield and his team are, understandably, incredibly proud. What they discovered is that the tablet is actually an ancient trigonometry table.
\u201cAussie mathematician cracks code of famous 3,700-year-old Babylonian clay tablet https://t.co/f7h6oIfBDr\u201d

— China Xinhua News (@China Xinhua News) 1503639811
Mansfield said:
"The huge mystery, until now, was its purpose – why the ancient scribes carried out the complex task of generating and sorting the numbers on the tablet. Our research reveals that Plimpton 322 describes the shapes of right-angle triangles using a novel kind of trigonometry based on ratios, not angles and circles. It is a fascinating mathematical work that demonstrates undoubted genius."
"The tablet not only contains the world's oldest trigonometric table; it is also the only completely accurate trigonometric table, because of the very different Babylonian approach to arithmetic and geometry. This means it has great relevance for our modern world. Babylonian mathematics may have been out of fashion for more than 3,000 years, but it has possible practical applications in surveying, computer graphics and education. This is a rare example of the ancient world teaching us something new."
The tablet predates Greek astronomer Hipparchus, who has long been regarded as the father of trigonometry. Mansfield's colleague, Norman Widberger, added:
"Plimpton 322 predates Hipparchus by more than 1,000 years. It opens up new possibilities not just for modern mathematics research, but also for mathematics education. With Plimpton 322 we see a simpler, more accurate trigonometry that has clear advantages over our own."
"A treasure trove of Babylonian tablets exists, but only a fraction of them have been studied yet. The mathematical world is only waking up to the fact that this ancient but very sophisticated mathematical culture has much to teach us."
People were understandably excited by the news.
\u201cA 3,700 year olf Babylonian tablet revealed as the world's first trigonometry table https://t.co/AQlpsndM92\u201d

— The Conversation (@The Conversation) 1503613440
Some mathematicians actually think studying the Babylonians back then could help us improve the way we do trigonometry today.
Babylonian tablet Plimpton 322 will make studying maths easier, mathematician says http://ab.co/2vuEzuL\u00a0 | @abcnewspic.twitter.com/U10wQ7ZA42

— ABC Australia (@ABC Australia) 1503644411
"With Plimpton 322 we see a simpler, more accurate trig. (with) clear advantages over our own."\n@n_wildberger: https://www.theguardian.com/science/2017/aug/24/mathematical-secrets-of-ancient-tablet-unlocked-after-nearly-a-century-of-study\u00a0\u2026\n#TOK

— Roo Stenning (@Roo Stenning) 1503658186
Of course, there were the haters...
Find someone who loves you as much as this guy dislikes a hypothesis about Babylonian math: http://www.sciencemag.org/news/2017/08/ancient-babylonian-tablet-may-contain-first-evidence-trigonometry\u00a0\u2026pic.twitter.com/c5yO8LmjhE

— Miles Brundage (@Miles Brundage) 1503605001
But all in all, Twitter users were pretty impressed with the Babylonians' skills.
And we're over here trying to figure out how to do trig with our TI-83s... man I love it when the ancients show what real intelligence is.

— Kenny Hayse (@Kenny Hayse) 1503633184
Congratulations to Dr. Mansfield and his team on their incredible discovery... and for making trigonometry exciting!
Joy
Being spatially aware has a surprisingly profound effect.
Canva
Acts of kindness—we know they're important not only for others, but for ourselves. They can contribute to a more positive community and help us feel more connected, happier even. But in our incessantly busy and hectic lives, performing good deeds can feel like an unattainable goal. Or perhaps we equate generosity with monetary contribution, which can feel like an impossible task depending on a person's financial situation.
Perhaps surprisingly, the main reason people don't offer more acts of kindness is the fear of being misunderstood. That is, at least, according to The Kindness Test—an online questionnaire about being nice to others that more than 60,000 people from 144 countries completed. It does make sense—having your good intentions be viewed as an awkward source of discomfort is not exactly fun for either party.
However, the results of The Kindness Test also indicated those fears were perhaps unfounded. The most common words people used were "happy," "grateful," "loved," "relieved" and "pleased" to describe their feelings after receiving kindness. Less than 1% of people said they felt embarrassed, according to the BBC.
So, maybe with kindness, we need to put our social anxieties away and act without overthinking (to a certain point, of course). Perhaps it's best to find the simplest actions we can commit to on a daily basis, rather than formulating some grandiose gesture.
Reddit user u/tacoabouttoeat asked the online forum "what's a small act of kindness that literally anyone can do/practice everyday?" and people gave some brilliantly simple ideas.
Here are eight easy-to-accomplish crowdsourced answers that might bring us one step closer to a more peaceful world:
1. Be aware of your surroundings.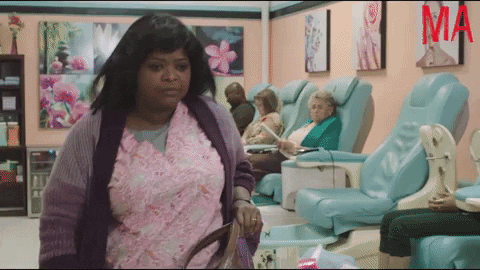 It takes zero effort.
Giphy
"Either move with the flow of traffic or get to the side if you have to situate yourself." – @JoeMorgue
2. Use headphones when taking public transport.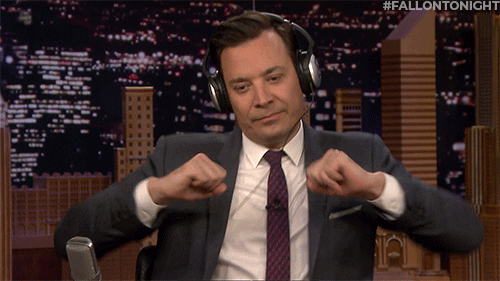 A tune we can all groove to.
Giphy
"If you don't have them - you can go 20 minutes without making excessive noise while sharing a small space with other people." – @cynthiayeo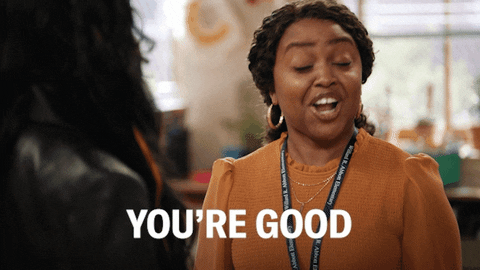 Does anyone not like feeling appreciated? Anyone?
Giphy
"If you have a charitable thought about someone, even a stranger, say it out loud to their face. It is free, it is easy, and it might be the best thing that has happened to that person all week. Nothing creepy or overtly sexual or flirty, just kind words. 'That shirt is really your color! Your haircut is beautiful. I appreciate your help, you were a real lifesaver!' It doesn't cost you anything and it means the world to the people you are talking to." – @Comments_Wyoming
4. Hold doors open for people.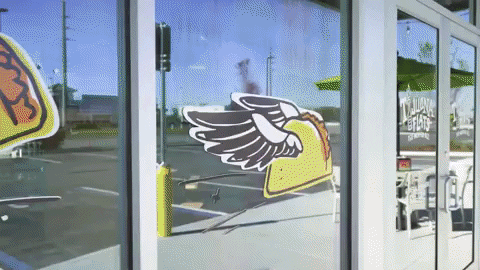 An instant warm welcome no matter where you are.
Giphy
"Makes a big difference in one's day." – @sconnie64
5. Don't act on "road rage."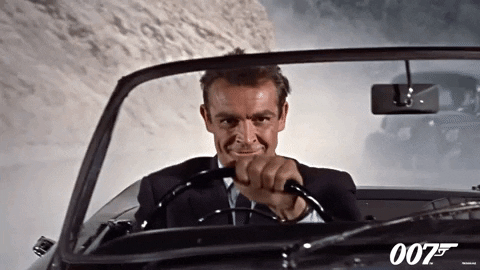 Be like bond. Keep it cool.
Giphy
"After several years of commuting I came to the realization that with a few exceptional days, I always got home at the same time. Regardless of how many people 'cut me off' or drove too slowly and whatever. I started to just 'go with the flow' and always let people in when needed, always give extra room, and just enjoy my music/podcast. Life changing." – @CPCOpposesAbortion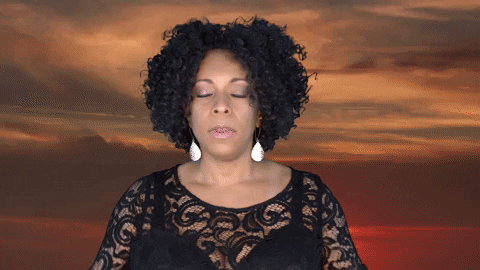 You never know what someone is going through.
Giphy
"You never know what someone else is going through. Could be a breakup, their dog just died, granny finally made it to heaven, or maybe mom just broke the news that she's got end stage cervical cancer and has weeks left to live. You never know, so be patient. After all, wouldn't you want someone to be patient with you?" – @mamalion12
7. Thank the people you live with for taking care of things around the house.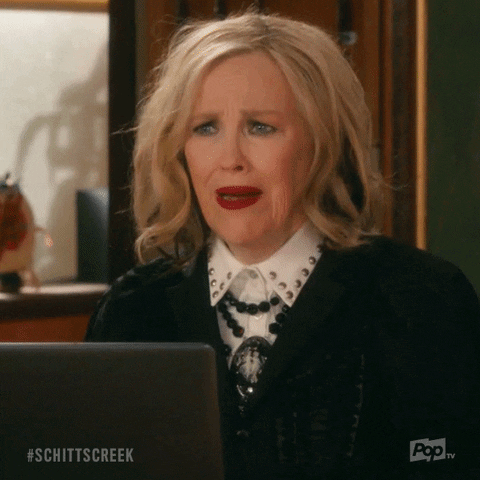 No, thank YOU for the "thank you."
Giphy
"It doesn't have to be over the top, but everyone feels better about doing chores when it is noticed and appreciated. 'Thanks for folding my laundry' or 'thanks for always keeping track of our bills, you're awesome at managing money!'" – @Mrshaydee
8. Leave a place you visit just a little bit nicer than when you found it.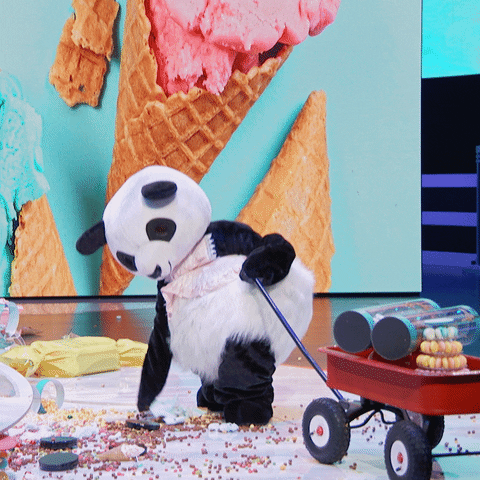 Your future self will thank you for it.
Giphy
"Pick up a piece of litter at the park. Give that mat with a pucker ready to trip someone a little tug to get it to lay flat in the business you're at. Let an employee know when you spot a leaky dairy product on the shelves so they can deal with it. Return someone else's grocery cart." – @BlueberryPiano
A breastfeeding mother's experience at Vienna's Schoenbrunn Zoo is touching people's hearts—but not without a fair amount of controversy.
Gemma Copeland shared her story on Facebook, which was then picked up by the Facebook page Boobie Babies. Photos show the mom breastfeeding her baby next to the window of the zoo's orangutan habitat, with a female orangutan sitting close to the glass, gazing at them.
"Today I got feeding support from the most unlikely of places, the most surreal moment of my life that had me in tears," Copeland wrote.


"I visited Schoenbrunn zoo in Vienna whilst on a mini-break with my partner and son. We nipped in to see the orangutans at the end of our day who were happily playing in the enclosure, so I went to the window for a closer look and sat down by the window so my lb could see the orangutan who was roughly 5/6ft away. She then got up, carried a piece of cloth to the window and sat down with me. She looked directly into my eyes then placed her hand up as if to touch my son. I was in awe of this beautiful creature already."
"My son wanted feeding and as it was quiet I fed him whilst I sat there. The way the orangutan reacted took my breath away she kept looking at me, then my son then back again," she continued. "She sat with me for approximately half an hour, kept stroking the glass and lay down next to me as if to support and protect me.
I had to share this because my mind was blown. We may be a species apart but breastfeeding connected us today in a once in a lifetime moment that will stay with me forever. I'm also incredibly lucky that my partner caught all of this on video 💕"
The Facebook page added a story about a gorilla being taught to breastfeed by women from La Leche League, an organization dedicated to supporting breastfeeders:
"Did you know that women from La Leche League once taught a mother gorilla to breastfeed? The Mamma gorilla had been born and raised in captivity and didn't know what to do with her firstborn, and her baby sadly died. When she next became pregnant, breastfeeding women volunteered to sit beside the gorilla's enclosure and breastfeed their babies, showing the gorilla what to do. When the gorilla gave birth, a volunteer came over and breastfed her baby, showing Mamma gorilla what to do, step by step. Mamma gorilla watched, and then copied, and went on to successfully feed her baby
"

The story has been shared more than 37,000 times, with many commenters stating how beautiful and moving it was. Others, while appreciating the beauty of the animal encounter, expressed sadness at seeing such a creature in captivity. As with practically every post about animals in zoos, debate broke out over whether or not zoos are helpful or harmful to the animals they house.
And like most debates, people's opinions fall along a broad spectrum. Some feel that zoos are the best way for people to learn about animals first-hand, which leads them to care more about protecting them in the wild. Some acknowledge that captivity isn't ideal, but that many animals die individually or go extinct as species without the work they do. Some feel that it's always wrong to keep an animal in captivity, no matter what. Even animal experts don't agree on this front.
And not all zoos are created equal. Many zoos have moved more toward a rehabilitation and conservation model, and there's no question that many animals who have been raised in captivity would not survive if they were suddenly released into the wild. There's also the issue of whether trying to limit natural breeding in captivity falls under the ethical treatment of animals, as breeding is a natural animal instinct. And what about the animals that have gone extinct in the wild and can only be found in zoos? There are a million questions with a million unclear answers when it comes to zoos.
However there is one thing most can agree on. Whether or not you think zoos are helpful or harmful, necessary or not, they largely exist today because of human activity mucking with nature. The same nature that compels this creature to connect with a human mother, despite her unnatural surroundings. The same nature that humans are destroying to get palm oil for our cookies and soaps, leading orangutans to the brink of extinction. The same nature that we are all responsible for protecting.
Whether we find this story sweet or sad or something in between, the reality for orangutans in the wild is worth our attention. Visit www.theorangutanproject.org/ to learn more about how to help.
Get stories worth sharing delivered to your inbox
Get stories worth sharing delivered to your inbox