Family
In March 2012, Seventeen magazine launched its second annual Pretty Amazing Contest which offers a $20,000 scholarship to girls who have done "pretty amazing" things like raising money for the National Eating Disorders Association. Sounds great, right? Nope. Check out the fine print. No wonder the National Eating Disorders Association needs money. Jerks like the editors at Seventeen are telling girls being pretty is more valuable than their "pretty amazing" accomplishments.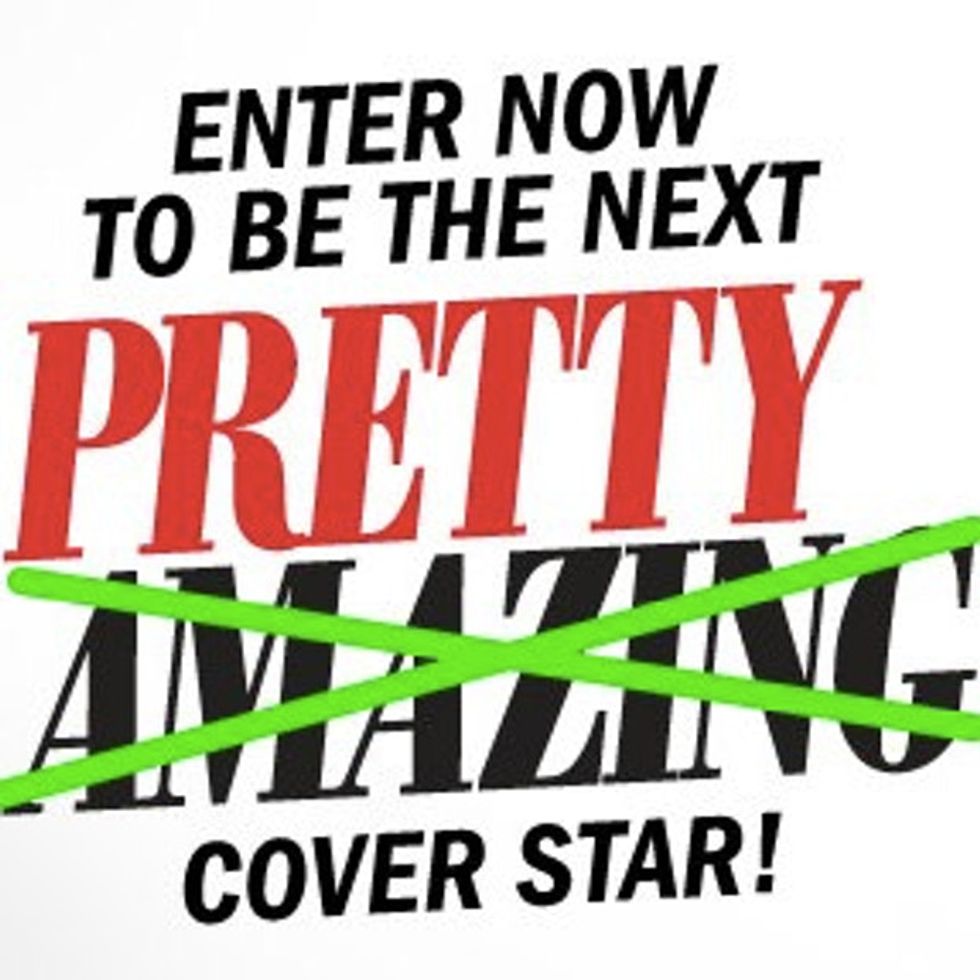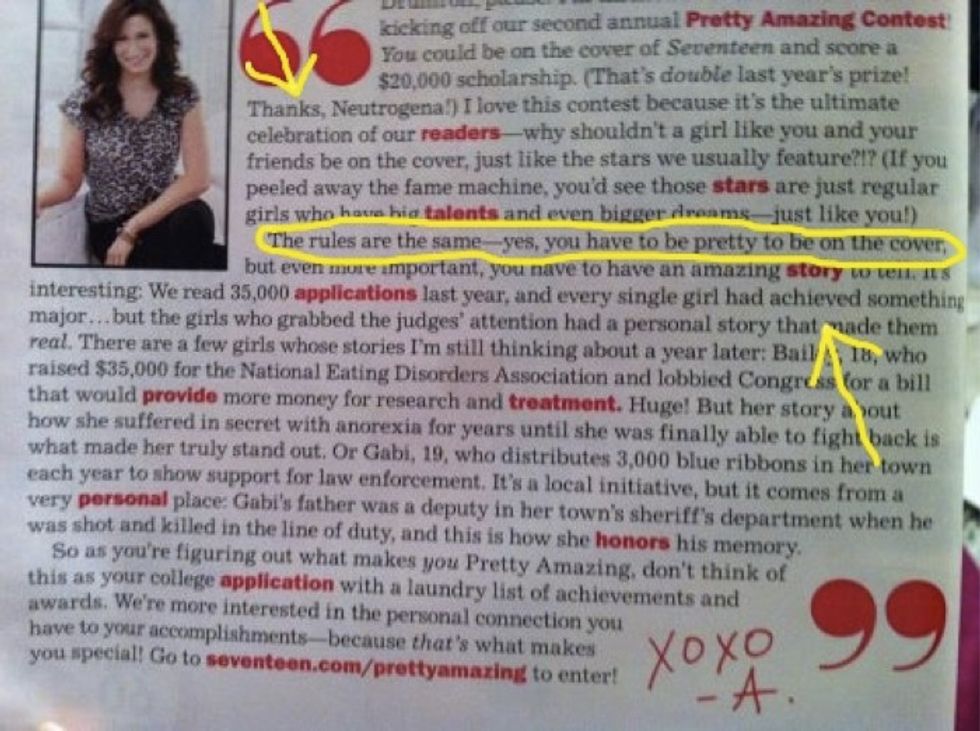 Congrats to
SPARK Summit and the #KeepItReal campaign
for their
recent victory
in getting
Seventeen
to agree to stop altering the models in their magazine. Progress!