Planet
T-Mobile sets another industry-leading goal to achieve net-zero emissions by 2040
It's great for the planet and good for business, too.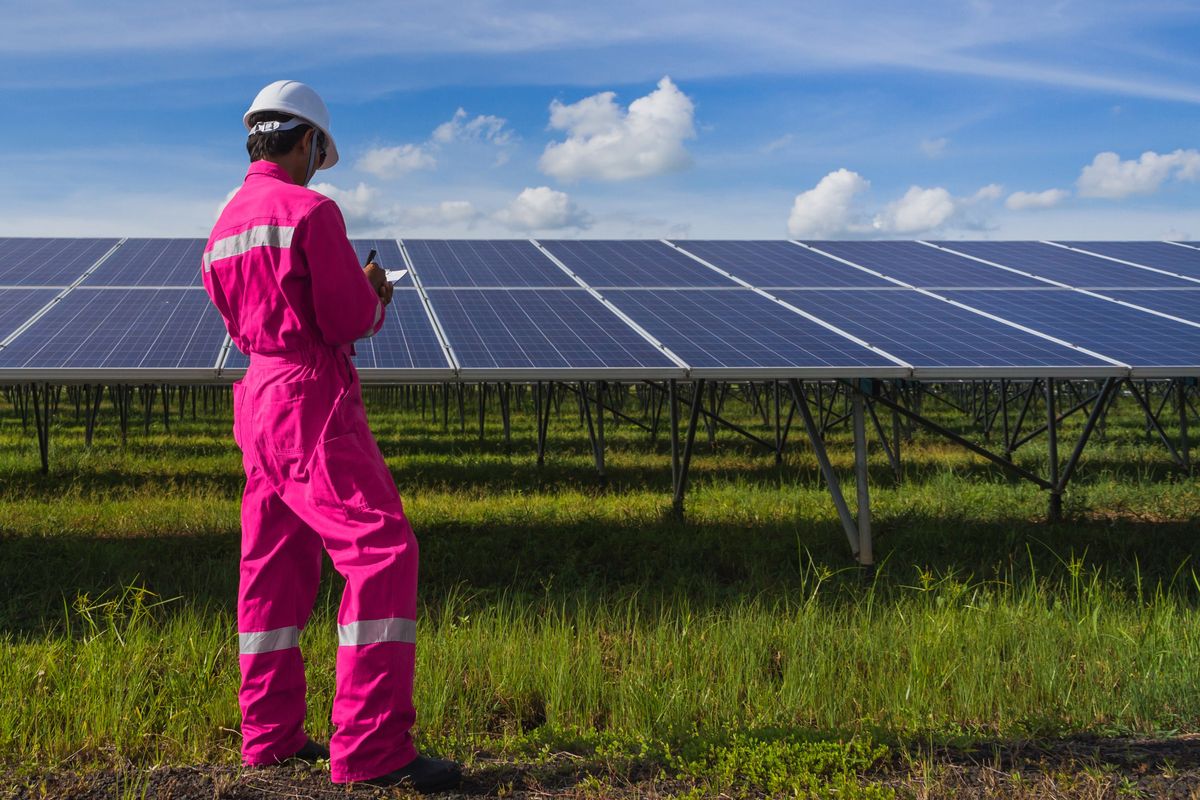 True
We've all been hearing urgent warnings from scientists, government, and corporate leaders on the need to limit the planet's global temperature warming to 1.5 degrees Celsius to avoid the most devastating impacts of climate change.

Several studies, including research from the National Academy of Sciences indicate if we continue on the path we are on, we will likely hit that pivotal moment of global warming in the early 2030s. It's clear that more needs to be done —and faster—to avoid the worst impacts of climate change and secure a thriving and sustainable economy for everyone.
Broader research is also showing people care more than ever about what companies are doing to address this challenge. In a 2022 global survey from IBM, 51% of respondents said environmental sustainability is more important to them now than it was the year before. And a 2022 Yale survey found that 51% of U.S. business students would even take lower pay to work for a company with better environmental practices — a signal of the topic's importance.
T-Mobile is an example of a company that has led the wireless industry in these efforts starting with its pledge in 2018 to source 100% of its total electricity usage with renewable energy and being the first in U.S. wireless to set science-based carbon reduction goals and then reach them in 2021. This year, T-Mobile stepped up even more by becoming the first U.S. wireless provider to announce a net-zero target for its entire carbon footprint.
---
Mike Sievert, T-Mobile's CEO, is encouraging others to join in on developing bold sustainability commitments because its critical companies lead by example with real action. "We've made the decision as a company to move beyond managing risks and begin to take intentional measures — bigger than ever before — that will ensure a sustainable future for us all," Sievert said in his recent blog. "I'd like to see even more businesses like ours do the same. There is strength in numbers, and more important, there are common practices that we could jointly develop and share."
These efforts are not just good for the planet, it's also good business. Independent nonprofit, JUST Capital, recently found that companies like T-Mobile that are recognized on its annual list of America's Most JUST Companies on average have a 4.5% higher profit margin, 2.4% higher return on equity, and paid 5 times more in dividends than those that didn't. Environmental sustainability is a significant factor defining whether a company is "JUST."
With T-Mobile taking bold steps, how will the company reach its net-zero goal?
Upworthy spoke with Brigitta Witt, T-Mobile's vice president of social impact and sustainability, and she explained the path the company is taking to achieve net-zero emissions by 2040.
"We are taking definitive actions and have already made considerable progress by decommissioning old or unneeded network equipment, upgrading to eco-friendly cooling systems and implementing energy-efficient software across about half of our network sites," Witt told Upworthy. "We're diversifying our renewable energy investments and transitioning to electricity sources that have lower emissions, while also ramping up investments in community solar projects across the country to help generate clean energy to reduce the use of fossil fuels with solar and wind power."
The company's transition to 5G also plays a big role in the road to net-zero. Even though the equipment uses more energy than previous generations, it uses less per bit of data it transmits, making it much more efficient.
"According to Accenture, 5G technologies could help enable up to one-fifth of the carbon reductions required under the U.S. climate change target by 2025," Witt told Upworthy.
The biggest challenge to T-Mobile's ambitious climate goals is the emissions generated by its value chain.
"We are working with our suppliers and engaging customers to help reduce their carbon footprints, which in turn helps us reduce our scope 3 emissions," Witt said. "We will also continue to look at emerging trends, innovative solutions and global landscape evolution as we build out our strategy over the next two decades."
T-Mobile reinforced its commitment by joining The Climate Pledge, which encourages companies to work together to accelerate climate action across all industries. "It aligns our company with nearly 400 like-minded companies and organizations that believe investing in sustainability is key to long-term success," Witt said.
In addition to leading the wireless industry and committing to a net-zero goal T-Mobile is also encouraging customers to help through a Device Reuse and Recycling Program, which led to 11.6M customer devices being reused, resold, or recycled for free in 2021.
Ultimately, T-Mobile is committed to being an even greater force for good in wireless and the world in which we live and is all in on its relentless pursuit of progress in sustainability.
"We know we can't be the best at connecting customers to their world without also taking on the challenge of changing our industry, for the better, and making a positive impact on the world around us," Witt told Upworthy. "And sustainability commitments are no exception—and we won't stop using our expanded network, scale and resources to help create a connected world where everyone can thrive."