Design
'It's working!': Pics show animals aren't afraid to cross Utah's new 'Critter Bridge'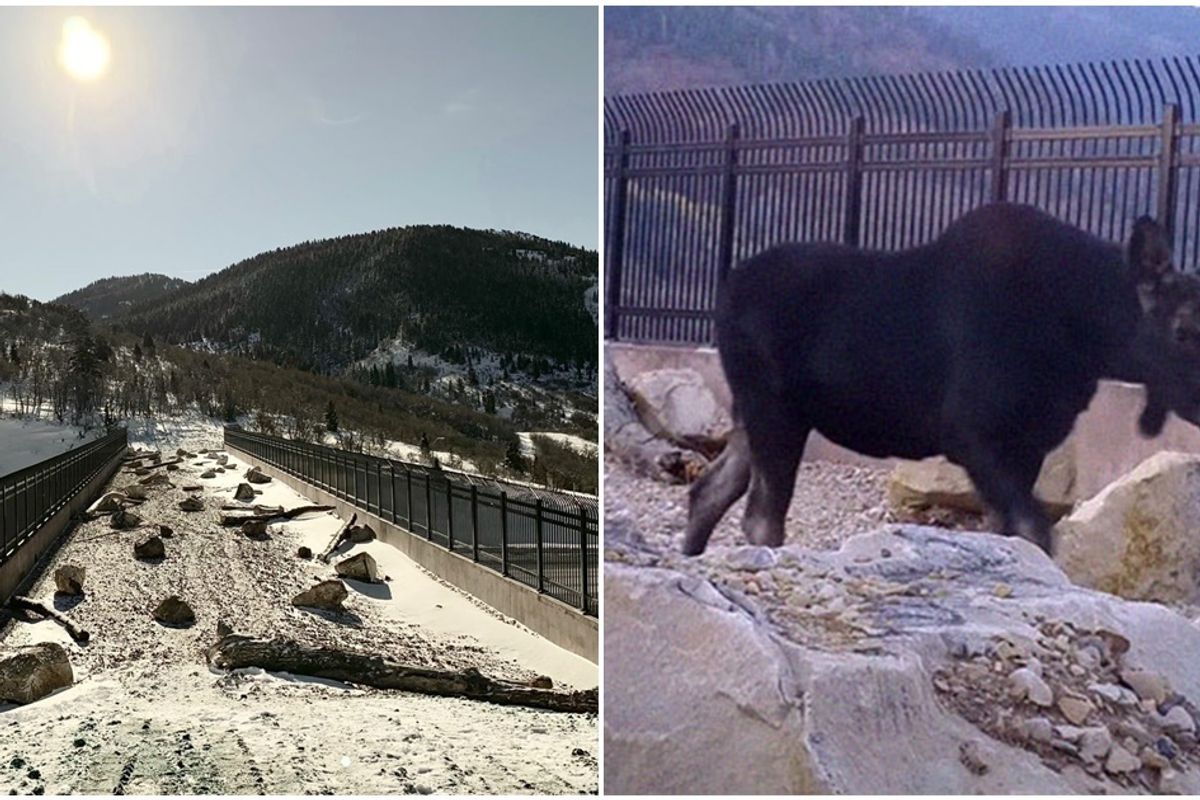 via UDOT / Facebook
In December 2018, The Utah Department of Transportation opened the largest wildlife overpass in the state, spanning 320 by 50 feet across all six lanes of Interstate 80.

Its construction was intended to make traveling through the I-80 corridor in Summit County safer for motorists and the local wildlife.
The Salt Lake Tribune reports that there were over 100 animal incidents on the interstate since 2016, giving the stretch of highway the unfortunate nickname of "Slaughter Row."
---
Forty-six deer, 14 moose, and four elk were killed on that stretch of highway in 2016 and 2017 alone.
The number of deaths is a tragedy for the local ecosystem but the situation is also dangerous for humans traveling at high speeds on the interstate.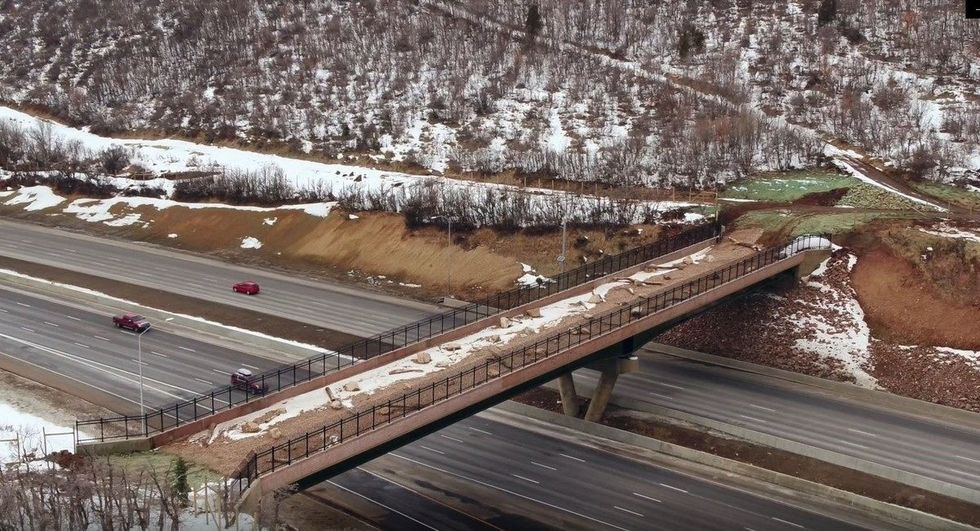 via UDOT
When authorities agreed to build the $5 million project some were skeptical about whether it would work. There was a fear that the animals would be too afraid to cross the bridge. A three-mile cattle fence was installed leading up to the overpass to encourage wildlife to make their way towards the structure.

Well, the skeptics can rest easy, because footage from a surveillance camera recently released by the department of wildlife proudly proclaims, "It's working!"
Surveillance video taken over the past seven months shows that bobcats, coyotes, deer, mountain lions, moose, and even bears all use the structure.

Deer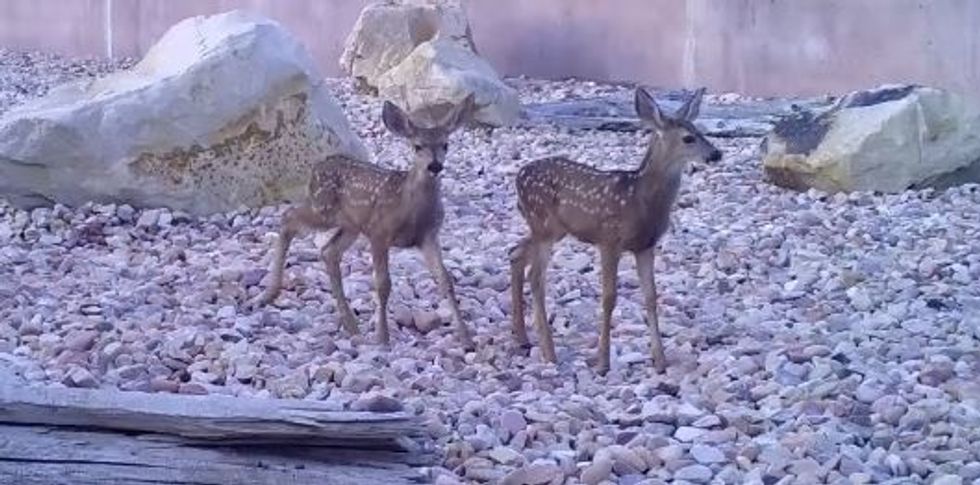 via UDOT / Facebook

Coyote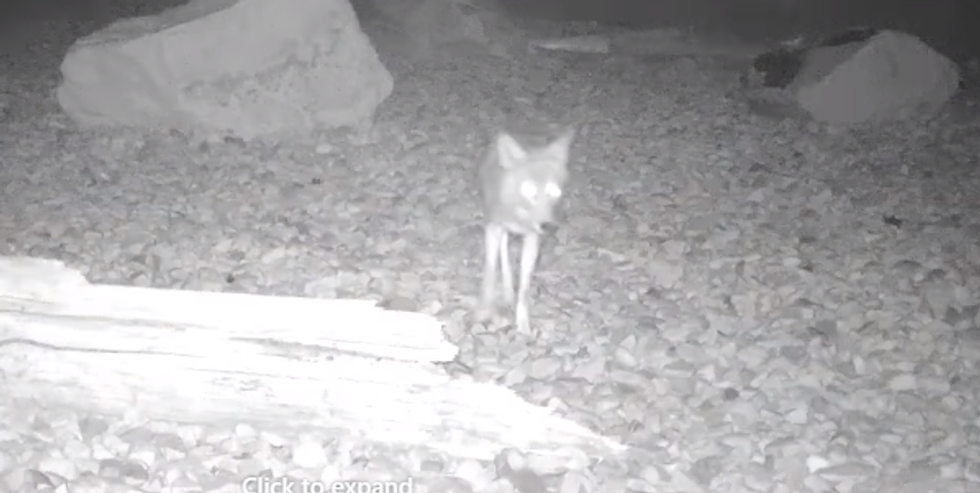 via UDOT / Facebook
Bear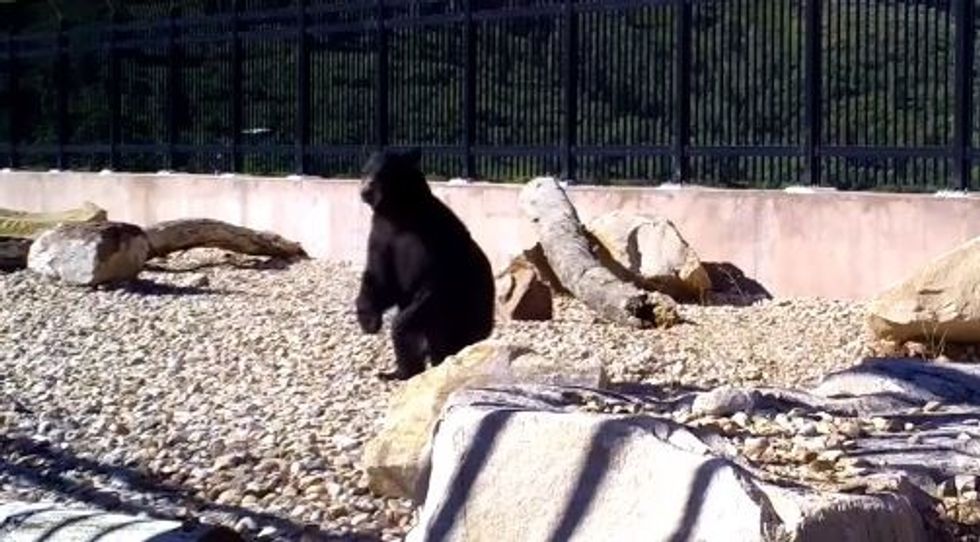 via UDOT / Facebook
"From what we can tell, the number of accidents there is down dramatically," UDOT spokesman John Gleason told the Salt Lake Tribune. "At least initially, it appears the investment in safety is paying off. And we expected it to take several years before the animals got used to using it, so this is great."

UDOT believes it will take up to five years of studying the bridge to know if the project will work long-term.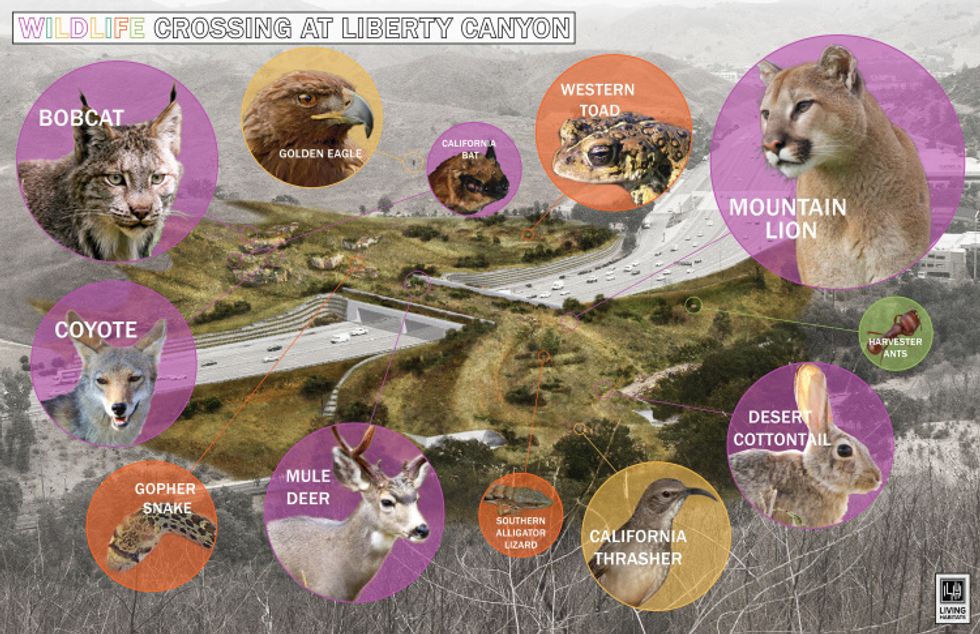 via National Wildlife Foundation
News of the bridge's early success has to be good for developers in Southern California building the world's largest and most urban wildlife crossing. The crossing above the busy 101 Freeway in Agoura Hills, just outside of Los Angeles, will be 165 feet wide and span 200 feet.

The $85 million dollar project created mostly with private money aims to help improve genetic diversity in the local mountain lion population and increase biodiversity in the area.
"Genetic decline, which is the result of isolation from these freeways for these cats is getting so bad, that they're starting to show birth defects," Beth Pratt with the National Wildlife Foundation told LAist.
Two different microclimates have developed on each side of the freeway and this will allow them to reconnect.
"This project offers an opportunity to kind of stitch those two spaces back together," he said, "and allow that transition to occur naturally."