More
See why Arnold Schwarzenegger refuses the label 'self-made.'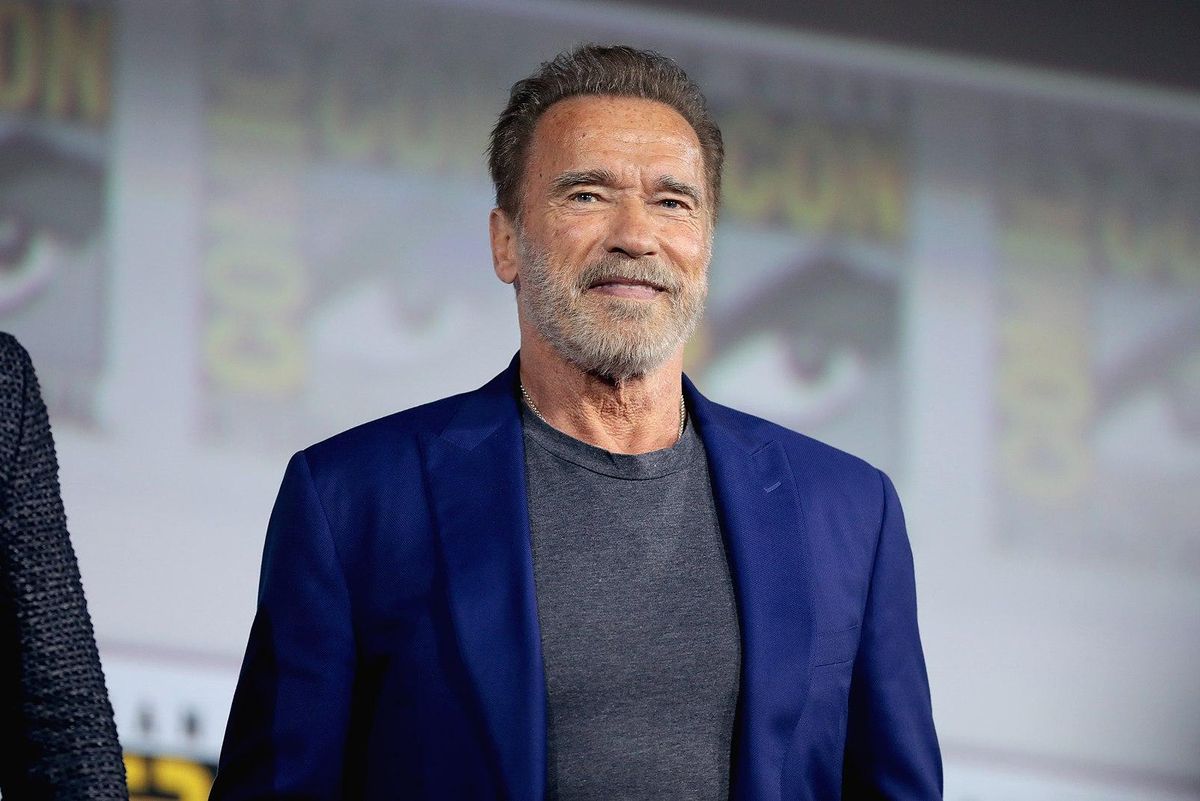 It's hard to think of someone who's made more out of less than Arnold Schwarzenegger.
The 69-year-old actor, philanthropist, bodybuilder, and former governor of California was born in a house with no plumbing in Austria — a country was plagued by food shortages at the time.
Like all great people, though, Arnold didn't become successful by himself. He had help from teachers, mentors, and motivators — and he'll be the first to tell you so
---
Schwarzenegger shared a poignant note on Facebook dispelling the myth that he is an entirely "self-made man."
Posted by Arnold Schwarzenegger on Thursday, December 8, 2016
Written originally as the foreword to Tim Ferris' book "Tools of Titans," Schwarzenegger's post began by explaining that whenever someone calls him a "self-made man," he gives thanks for the compliment but rejects the notion:
"It is true that I grew up in Austria without plumbing. It is true that I moved to America alone with just a gym bag. And it is true that I worked as a bricklayer and invested in real estate to become a millionaire before I ever swung the sword in Conan the Barbarian."
He thanked the people in his life who helped him achieve his dreams, saying he "stood on the shoulders of giants" to get there.
"But it is not true that I am self-made. Like everyone, to get to where I am, I stood on the shoulders of giants. My life was built on a foundation of parents, coaches, and teachers; of kind souls who lent couches or gym back rooms where I could sleep; of mentors who shared wisdom and advice; of idols who motivated me from the pages of magazines (and, as my life grew, from personal interaction)."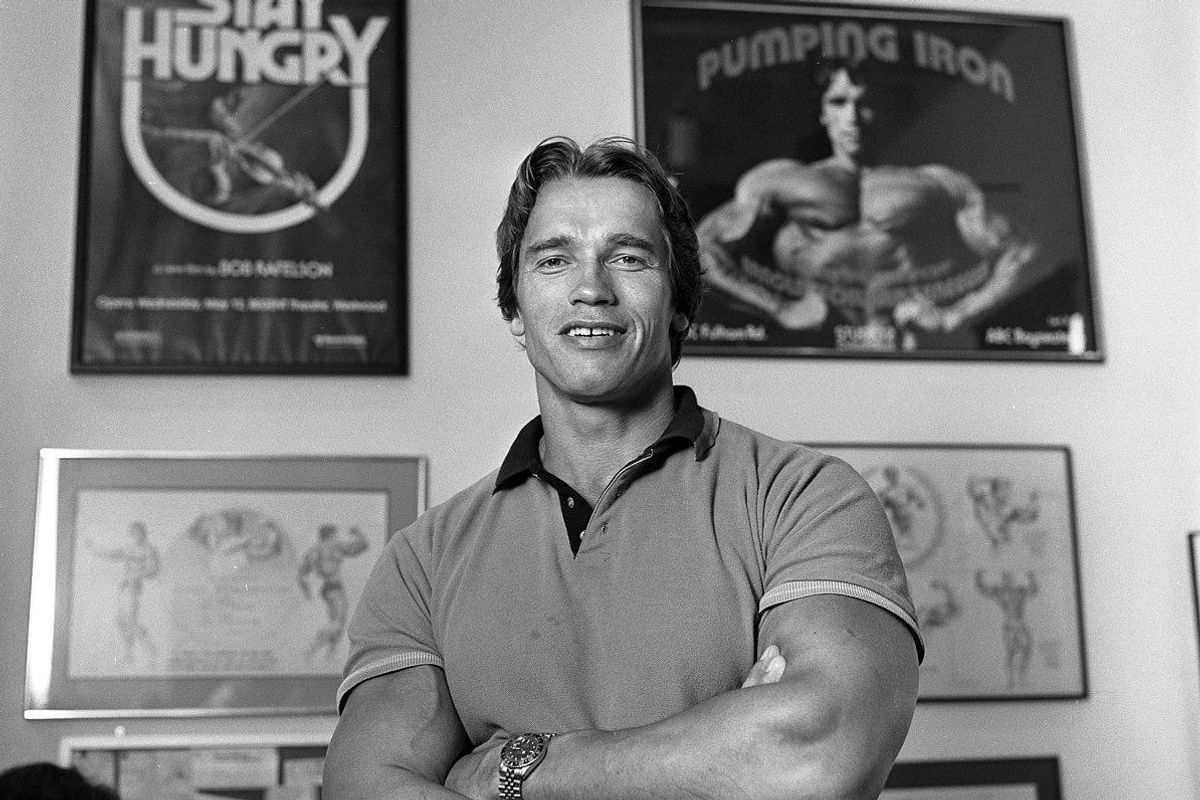 Arnold posing in front of images of him posing.
Photo (cropped) by Mary Frampton/Wikimedia Commons.
Arnold went on to describe some of the most meaningful interactions he's had with the people who helped him get to where he is today.
From seeing bodybuilder Reg Park on a magazine cover and hearing about how he transitioned to a career in acting to Joe Weider coaching Schwarzenegger through his first years in America.
He thanked iconic actress Lucille Ball, who gave Schwarzenegger his first break in Hollywood. He also shared his gratitude for people like Nelson Mandela, Ronald Reagan, Muhammad Ali, and Andy Warhol, who he counts among his personal influences and heroes.
Finally, Schwarzenegger wrote, he owes his political career to the 4.2 million Californians who elected him governor in 2003.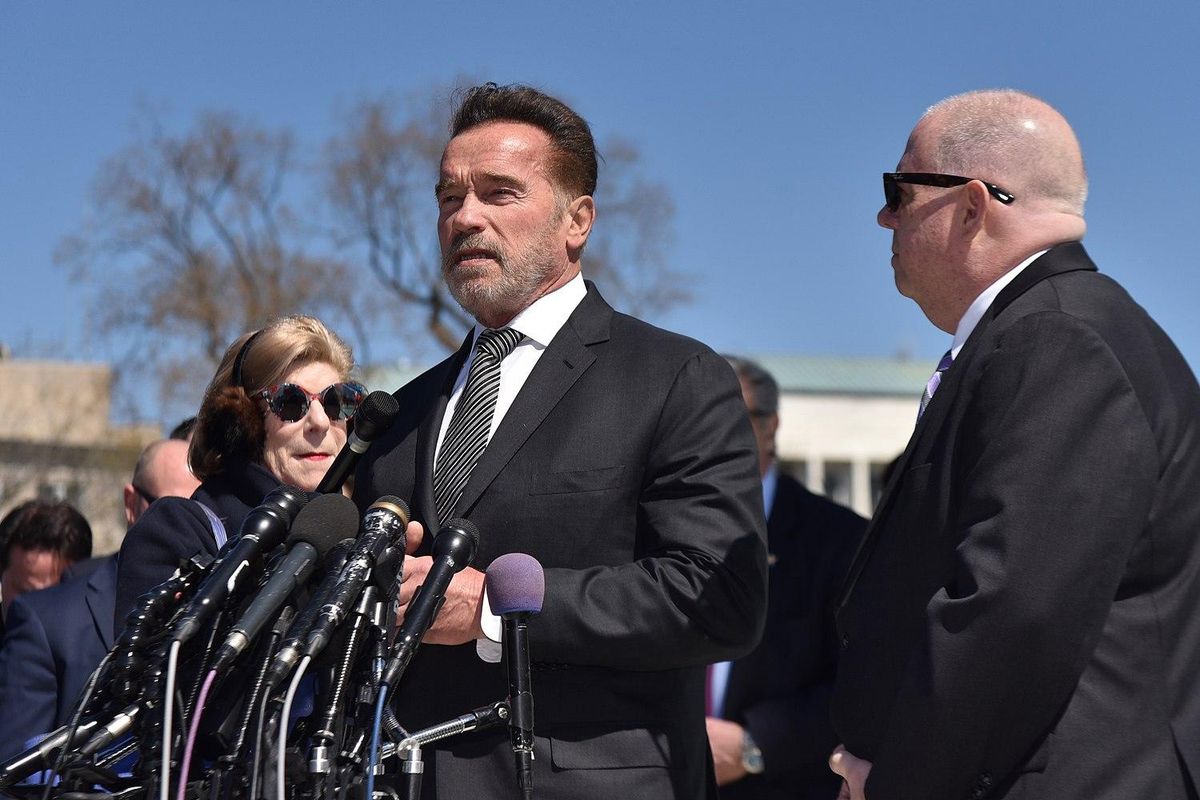 Governor Arnold Schwarzenegger talks to the press in front of the Supreme Court of the United States, 2019.
Photo (cropped) via Maryland GovPics/Wikimedia Commons.
"So how can I ever claim to be self-made?" Schwarzenegger asked in his note. "To accept that mantle discounts every person and every piece of advice that got me here. And it gives the wrong impression — that you can do it alone."
Schwarzenegger's message is a powerful reminder that being entirely self-made is nothing more than a myth. Everyone who achieves success had help from someone else, and how they show that gratitude can speak volumes about their character.
Schwarzenegger didn't achieve success by himself — because no one can. We all have to lean on each other and offer our help to others when they need it.
As Schwarzenegger wrote, "whether it's a morning routine, or a philosophy or training tip, or just motivation to get through your day, there isn't a person on this planet who doesn't benefit from a little outside help."
So next time someone you admire uses the phrase "self-made" to describe themselves, think of Schwarzenegger. Whoever you're talking to or about — a favorite actor, an entrepreneur, or even a president — remember that no matter what they say, they've had lots of help to get where they are. It's not about knocking them down — it's about recognizing that we're all in this together, and none of us can do it alone.