popular
A school in the UK punished innocent teen for returning to classes with 'lockdown hair'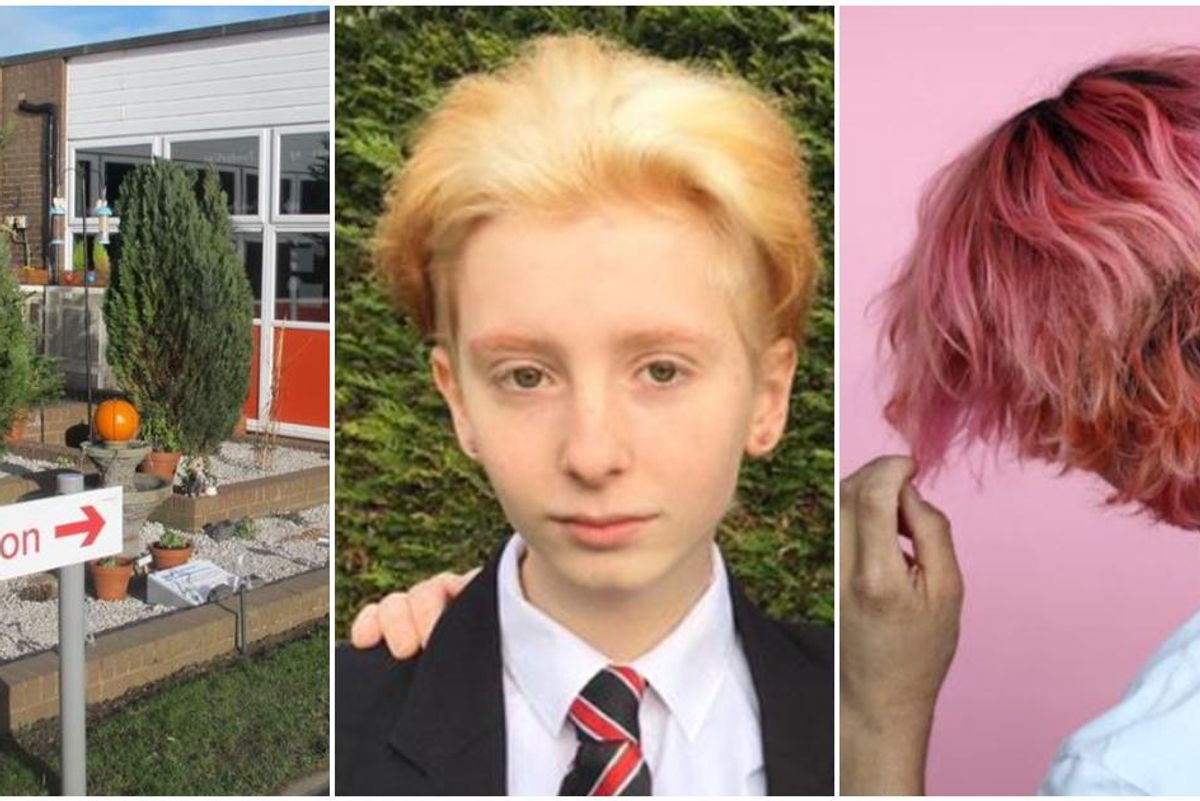 via Google, The Mirror / Twitter, and Unsplash
We're over a year into the COVID-19 pandemic and it's fair to cut each other a little slack over our appearances. Some of us have put on a few pounds while stuck in isolation. Others have got a little too used to bumming it around the house in sweats and T-shirts.

Most of us have all suffered from months of bad hair because it's been tough to get a haircut.
Jacob Lee-Stokes, 15, a student at the Humberston Academy in Grimsby, England was excited to return to school after months of distance learning, but on the first day back got in trouble for violating the school's dress code.
---
During lockdown, he experimented with his natural ginger-colored hair by dying it blue and pink. Then, he attempted to even out the color by dying it blonde. This resulted in a two-tone look that wouldn't fly at Humberston. But he couldn't have it fixed by a hairstylist because they were closed due to the pandemic.
All his mother owned was a pair of dog clippers.
School puts boy in isolation on first day back for his two-tone lockdown hair https://t.co/QUeQlbcTrY https://t.co/rE2Itcqn7L

— Daily Mirror (@Daily Mirror) 1615368646.0
So on the first day back, Jacob was immediately put in isolation where students are forced to work alone the entire day. It's the UK version of being sent to the principal's office.

"After all the weeks of home learning and he goes off to school for 8:20 am and then I get a call at 9:15 am on the first day to say he is in isolation for the whole day, is outrageous," his mother, Gemma Leaning, told Grimsby Live.
"I understand the school policy and would normally have taken him to the hairdressers but no one has that option during lockdown," she added.
The mother had few options when for fixing her son's hair and assumed the school would have some sympathy for him on the first day back. However, the school suggested that she "shave it off."
"I don't know what they expect parents to do," the mother said. "They would not say 'shave your hair' to a girl. Who is to decide what looks nice and what doesn't?"
After all, according to Gemma, her son is a model student.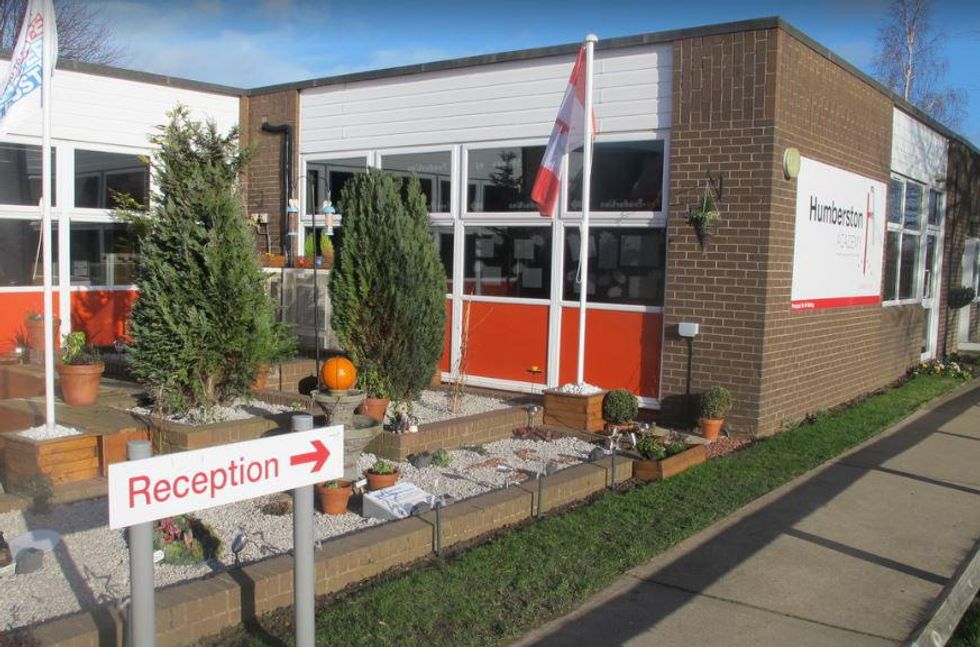 Humberston Academyvia Google
"It is not as if he is a naughty pupil. He is part of the school's Shine Project and is looking at which university he wants to study at. He did all his work in lockdown, set up a mini-enterprise, and is predicted to have good grades."

The mother said she believes the school's response was "petty." Her son agrees.
"I would like to see schools focus more on how well kids are doing in themselves rather than how they look and how the school looks," Jacob said. "All schools need to focus on kids' mental health and not just say they are looking after students' mental health. I just want to get back into lessons."
Spending the first day back in isolation was so stressful he took the next day off from school.
In a statement, the school said that it's "empathetic," but stands by its decision. "We also have clear expectations of appropriate hairstyles, including hair dye," the statement said, "parents and students have known for some time now that the first day back at school would be March 8, and we expect families to take appropriate steps meeting our existing policies for a smooth return back to school."
Schools have rules and parents and students should respect them. But the academy should have realized that after a long, stressful time off that some students may not be 100% ready to return to school. It would have been appropriate for them to issue a warning and ask that his hair be fixed when hairdressers reopen. Or give his mother a few days to order a shaver off Amazon.