Joy
Save dogs & farm animals all before your morning cup of coffee
A quality coffee roaster that makes a difference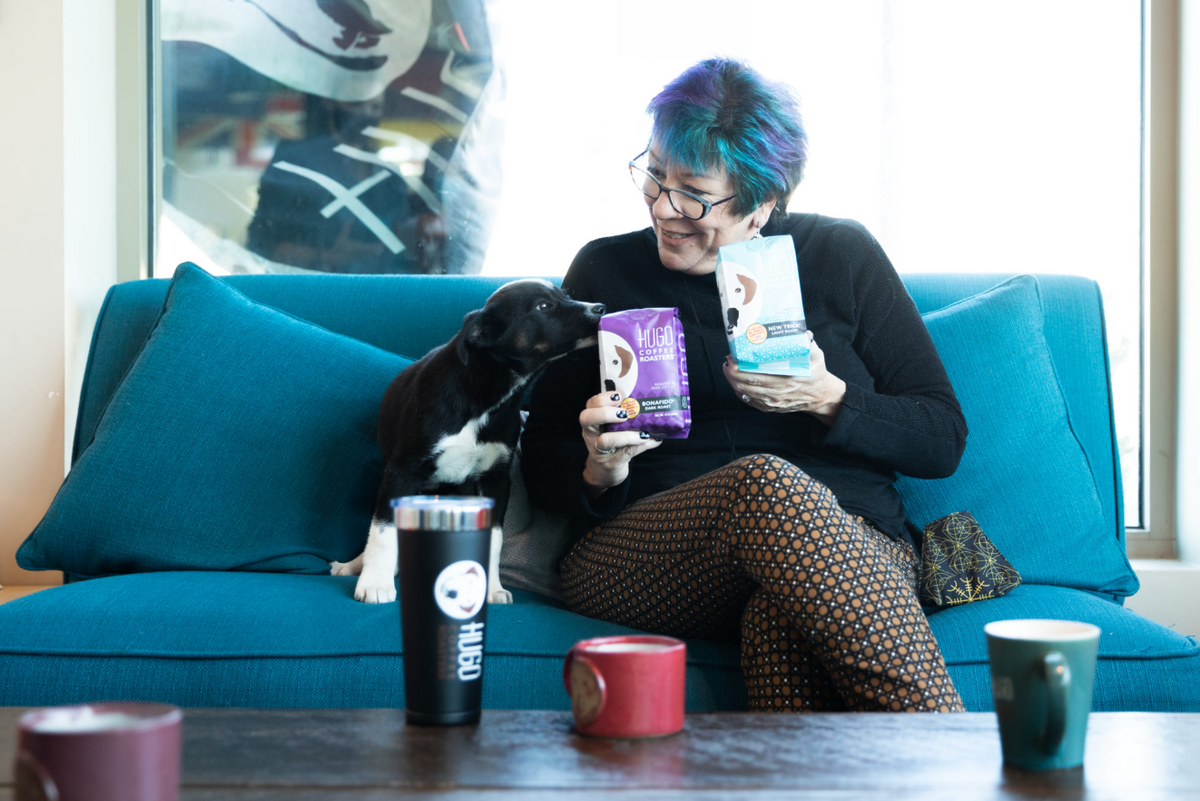 Tackling anything before you finish your first cup of joe seems like a tall order, but with Hugo Coffee Roasters you can turn your morning ritual into an act of kindness. This female-founded, fair trade organic coffee roaster partners with different organizations to help save the lives of rescue dogs and farm animals. Here's how they do it:
---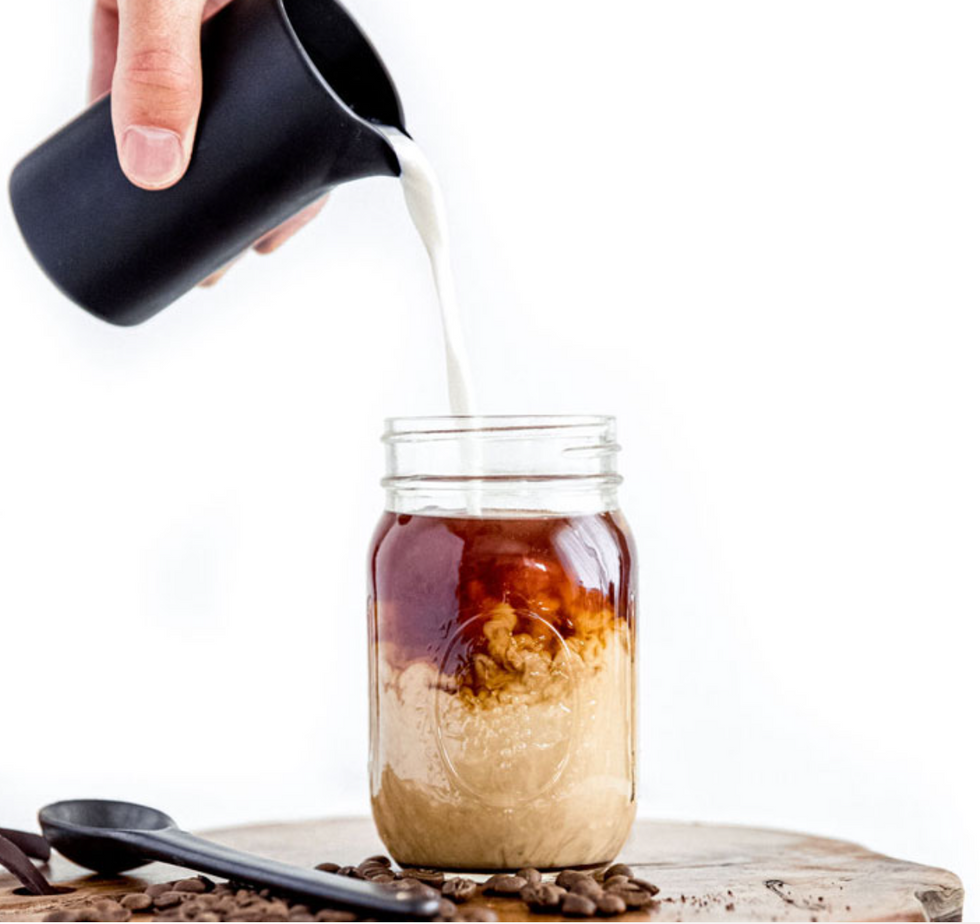 Since their inception, Hugo Coffee Roasters has been able to donate over $75,000 and find over 550 rescue dogs homes! They've also contributed a few thousand vaccines, dog beds, and shelter meals to animals in need. Hugo Coffee Roasters partner with organizations like Paws for Life and Nuzzle & Co. to make differences in the lives of animals. By sponsoring radio advertisement "adoption spotlights", donating resources and increasing awareness/education, Hugo Coffee Roasters makes a difference in the lives of thousands of different animals.
And each of their blends follows after Fido, because why not? The company was named for founder Claudia McMillan's dog Hugo. Their roasts are expertly crafted and delightfully satisfying. Try the Roll Over Breakfast Blend for hints of maple, milk chocolate and a nuttiness that's sure to get you right out of bed in the morning. Then compare this to the New Trick Light Roast for a more playful, bright, sweet, puppy-dog burst of energy. Or sip the Howler Espresso for a traditional espresso that will have you braking for more!
We know what you're thinking, but there's even more to love! Hugo Coffee Roasters also has a sister brand, Fluffy Cow Coffee!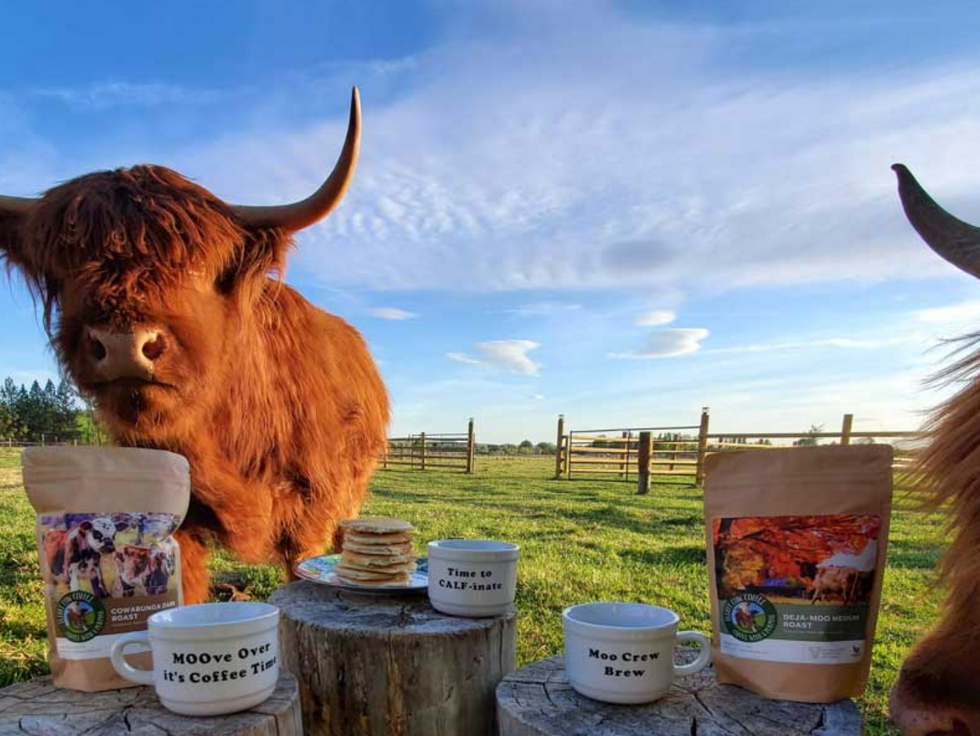 Fluffy Cow Coffee is all about delivering quality coffee and rescuing mistreated or abused farm animals in the process. With blends like Cowabunga Dark Roast, Udderly Decaf, and Deja-Moo Medium, their brews deliver timeless, classic coffee staples. Fluffy Cow Coffee partners with Charlie's Acres, a non-profit rescue sanctuary for abused and mistreated farm animals. In addition to helping with rehabilitation, they also offer education resources for those interested in learning more about environmentally sustainable or plant based diets.
Whether you're looking for an Udderly Decaf after your next dinner party or their Dog Daze Cold Brew to get you through the thick of summer, Hugo Coffee Roasters has you covered! And with tons of fun, cheeky mugs you can be sure to show off your roaster. Because part of making a difference is raising awareness right? And what better conversation starter than their "time to CALF-inate" mug or their "MOOve Over it's Coffee Time"?
They also have single serve brew bags that are great for camping, traveling or any time you need your coffee kick on the go – because if tea can do it, why can't coffee?
Check them out now, and let your morning coffee do more than give you your daily dose of caffeine. Just think of how good it will feel to know that you helped save the life of an animal – and all before your first sip!
Upworthy has earned revenue through a partnership and/or may earn a portion of sales revenue from purchases made through links on our site.