Redefining comfort: Your guide to seamless athletic leggings for women
Experience the perfect balance of comfort and style with women's seamless athletic leggings.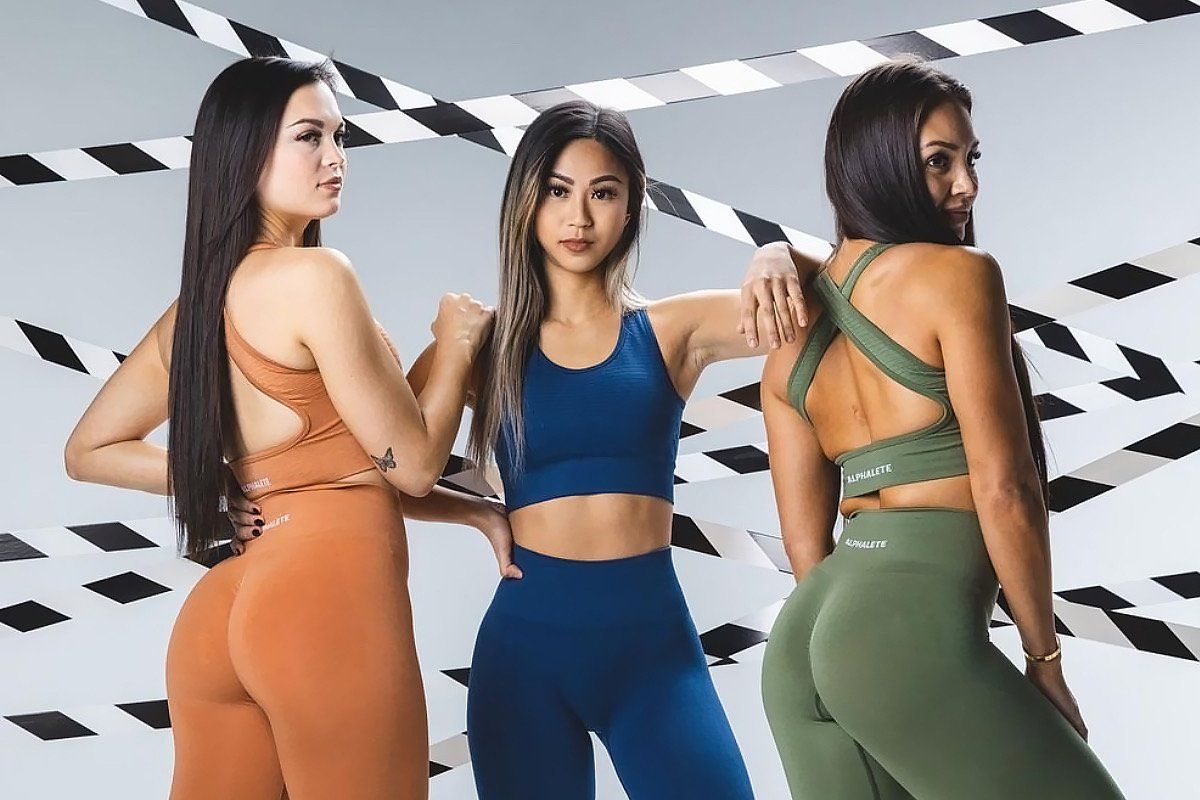 Editor's Note: Upworthy earns a percentage of revenue from the sale of items mentioned in this article.

In athletic wear, a good pair of leggings can make or break your workout experience. Comfort, flexibility, and style are key factors contributing to the perfect pair, and finding ones that marry these elements seamlessly can be challenging. Whether you're a yoga enthusiast, a gym-goer, or someone who values comfort in their everyday attire, these seamless leggings offer something for everyone. Dive in to discover the perfect pair that will elevate your athletic wardrobe and enhance your workout routine.
---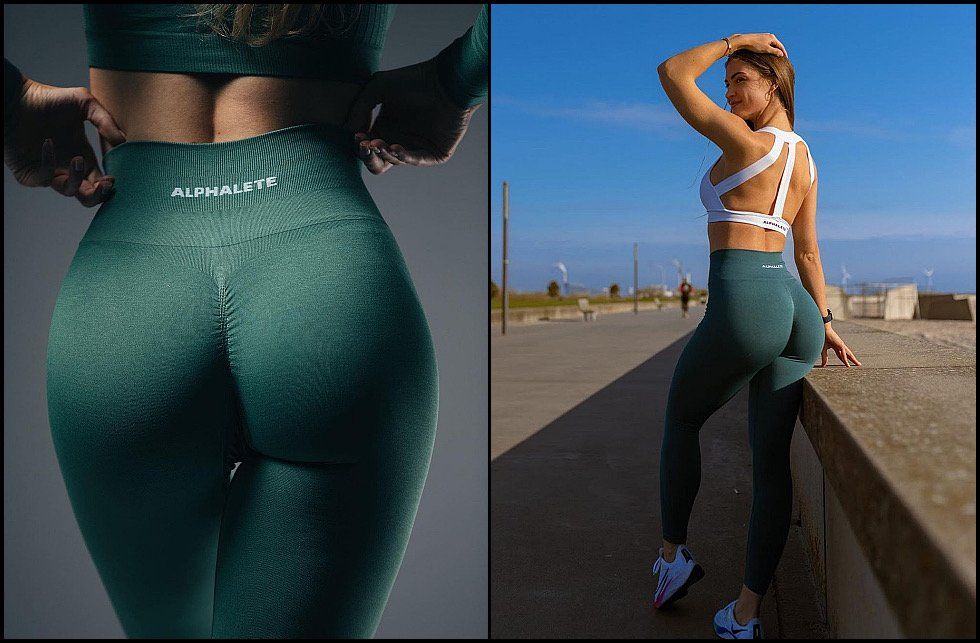 Experience comfort and style with the Alphalete Amplify Legging. These leggings are made from custom-sourced Italian yarn fibers and offer an irresistibly silky, smooth feel. The full-interlock knit construction forms a dense, seamless fabric that retains breathability. With increased elasticity, they provide unmatched compression, shape retention, and flexibility, syncing perfectly with your movements. The seam work enhances your physique, giving support and durability. Designed to accentuate curves, the Amplify leggings feature a high waist, a 3-tiered tapered waistband, and a back scrunch seam detail. The leg and glute contouring panels further enhance your figure, making these leggings a great addition to your athletic wardrobe. To top it all off they're available in 30 amazing colors!
$72 at Alphalete Athletics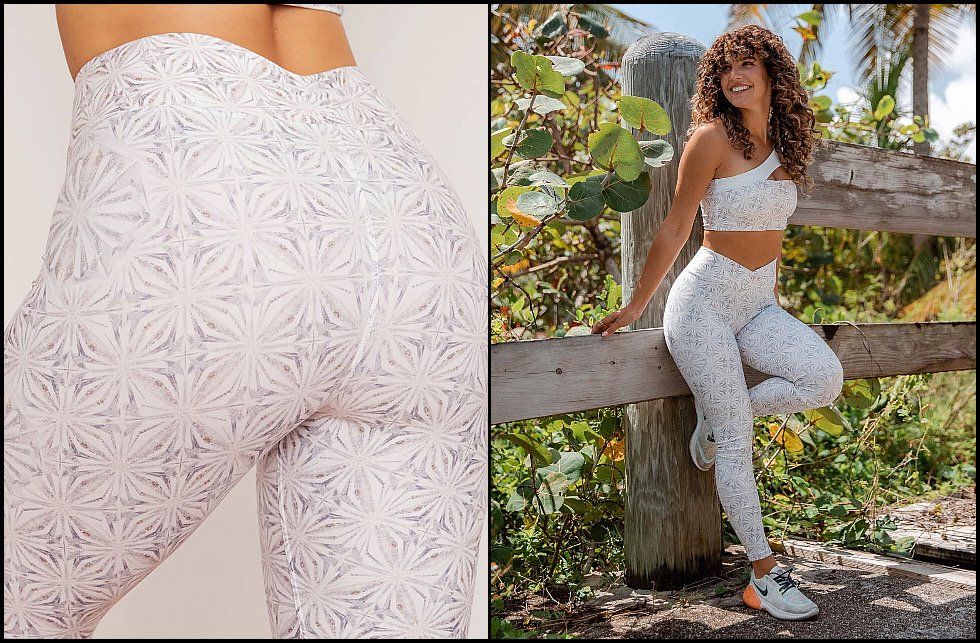 Experience ultimate comfort and style with the Harmony Ruched Crossover Legging. This classic legging features an ultra-comfortable crossover waistband and silhouette-defining ruching in the back, creating a flattering look. Crafted from post-consumer recycled plastic, 84% RPET, and 16% spandex, these leggings are a testament to sustainable fashion. The print adds a touch of old-world class to elevate your aesthetic, making these leggings versatile for pairing with light linens, denim, or dressing up to the nines. The leggings offer a soft, breathable, quick-drying, odor-resistant, and four-way stretch fabric. They're made from 26.86 recycled bottles, fitting true to size for a blend of environmental consciousness and stylish comfort.
$98 at Wolven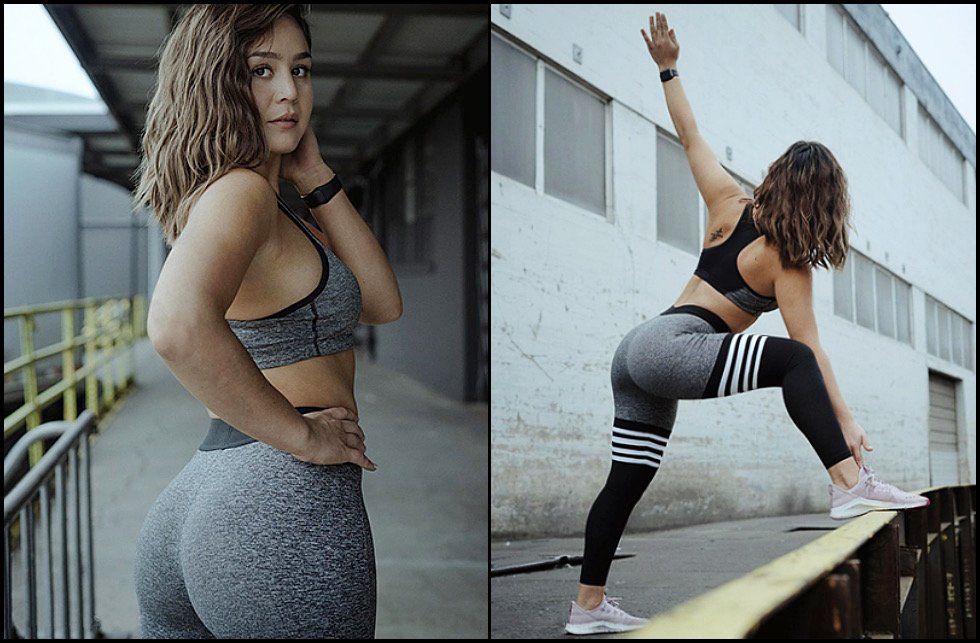 DREAMOON's v crossover leggings offer an intimate, comfortable fit that stays in place. Made from over 25% recycled materials, these leggings provide a 4-way stretch, no-pilling, and see-through protection, ideal for the gym, yoga, or daily wear. Their butt-lifting design enhances your figure, and the high waist offers excellent tummy control. The leggings feature a unique four-bar design and two convenient pockets for your cell phone. With DREAMOON, experience the seamless blend of fashion, function, and sustainability in your athletic wear.
$23 at Amazon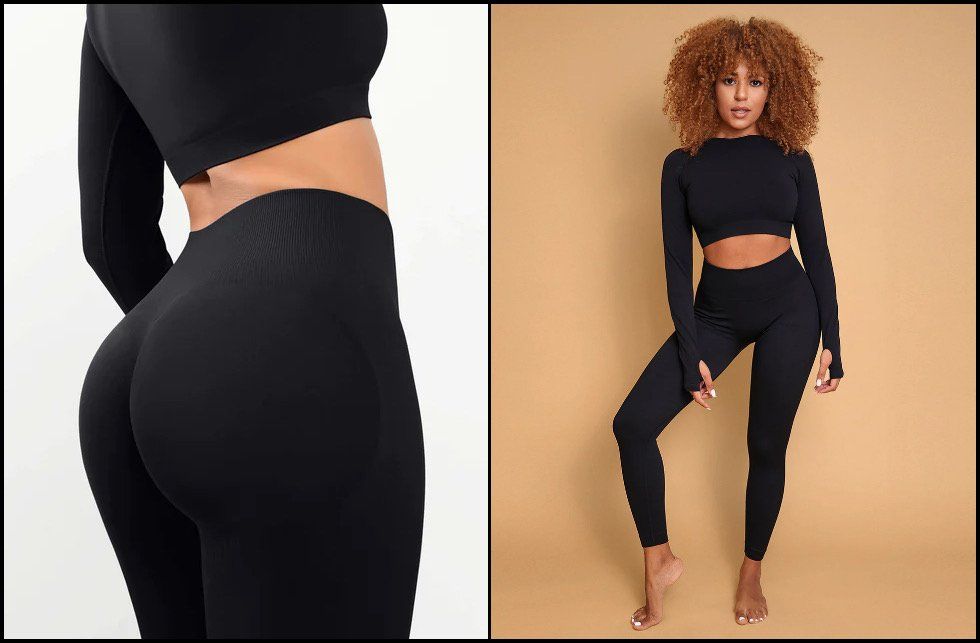 Cosmolle's AirWear High-Waist Legging takes eco-friendliness to new heights. Made from recycled nylon, this buttery soft, moisture-wicking fabric ensures comfort and breathability during your workouts. With a unique ruched seam for a natural butt-lift and edge-bonded panels for added comfort, these leggings come in sizes XS to 3X. Cosmolle also redefines self-care with their collagen-infused bras and underwear. Plus they stand by the quality of their products, offering a 60-day fit guarantee for free exchanges and returns.
$56 at Cosmolle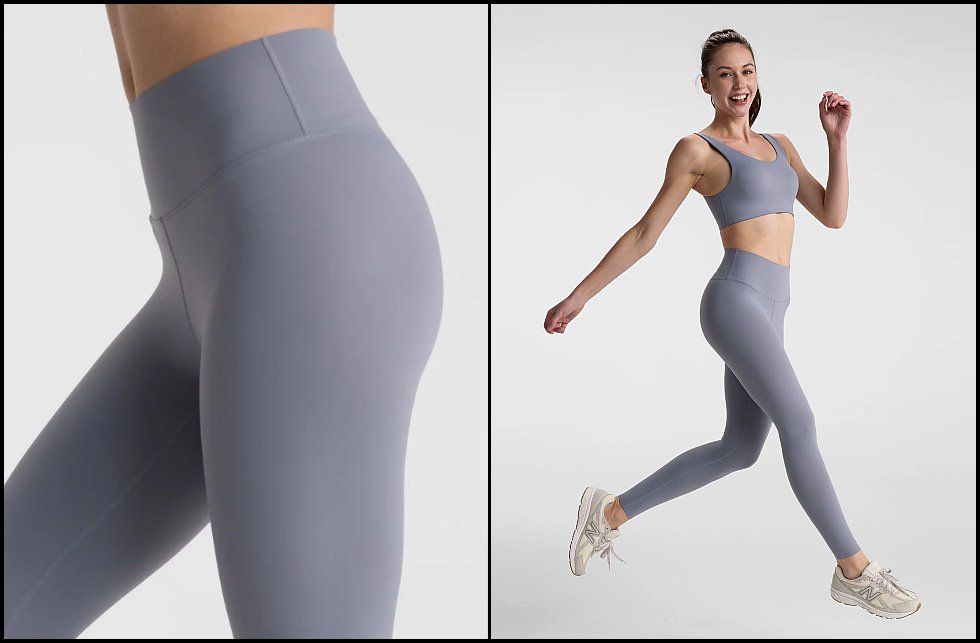 Experience unparalleled comfort with the Belleza Cloudy 7/8 Legging, designed for yoga and beyond. Composed of 77% Nylon and 23% Spandex, these leggings offer a non-see-through, cloudy fabric that feels as soft as butter. Their high waist and 7/8 length provide a flattering fit for any activity, whether it's yoga, a picnic, or a day at work. The leggings' unique butt-lifting design enhances your figure, showcasing graceful hip lines. The leggings also feature a reflective logo for visibility during nighttime activities. With the Belleza Cloudy 7/8 Legging, you'll feel like you're floating on a cloud throughout your day.
$38 at PollyPark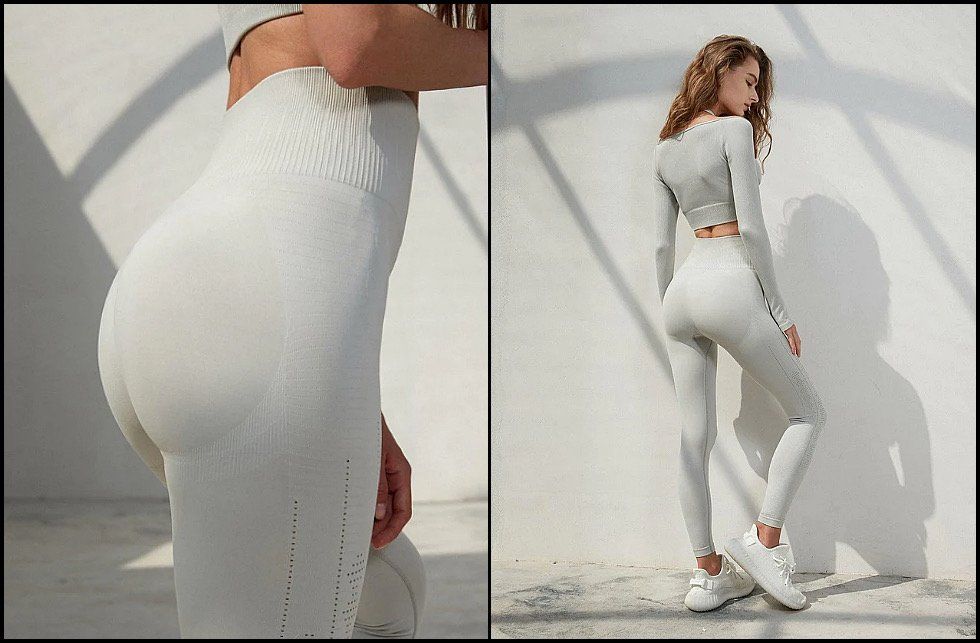 The Wiskii Buttery Seamless Legging is a testament to style meeting functionality. Crafted from top-quality NILIT® Nylon and LYCRA® Spandex, it offers unmatched softness and 4-way stretch, hugging your body like a glove. Its unique design features eyelet detailing and shading contouring patterns, enhancing your natural curves while providing moisture-wicking comfort. The high-rise design, coupled with a supportive ribbed waistband, ensures a flattering fit for all your fitness pursuits. Ideal for athleisure enthusiasts, these leggings deliver a chic, comfortable, and performance-ready experience.
$59 at Wiskii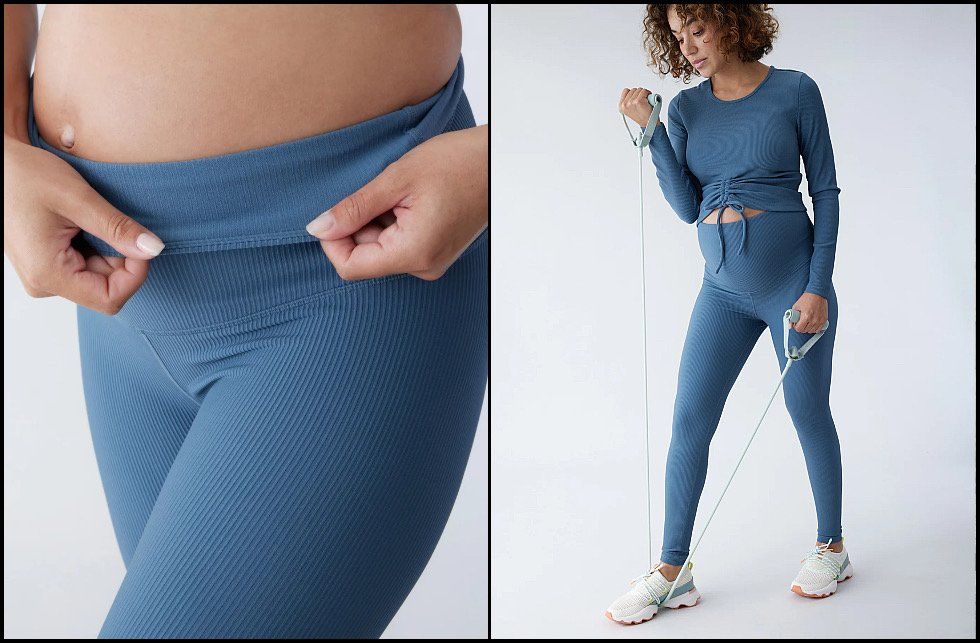 These leggings are sporty on the outside, soft on the inside, and designed for the dynamic needs of motherhood. These leggings feature on-trend active rib detailing, offering a never-see-through and super squat-proof design. A high waist and full-length leg promise comfort and style throughout pregnancy and beyond. Perfect for a grocery store run or a treadmill run, these leggings feature a soft, smooth knit inside, ensuring no harsh lines on your legs or belly. They're made with non-slip, thick fabric that's soft enough to stretch and shrink with you through different stages of motherhood. Pair them with the matching top or jacket for a complete look.
$88 at Ingrid+Isabel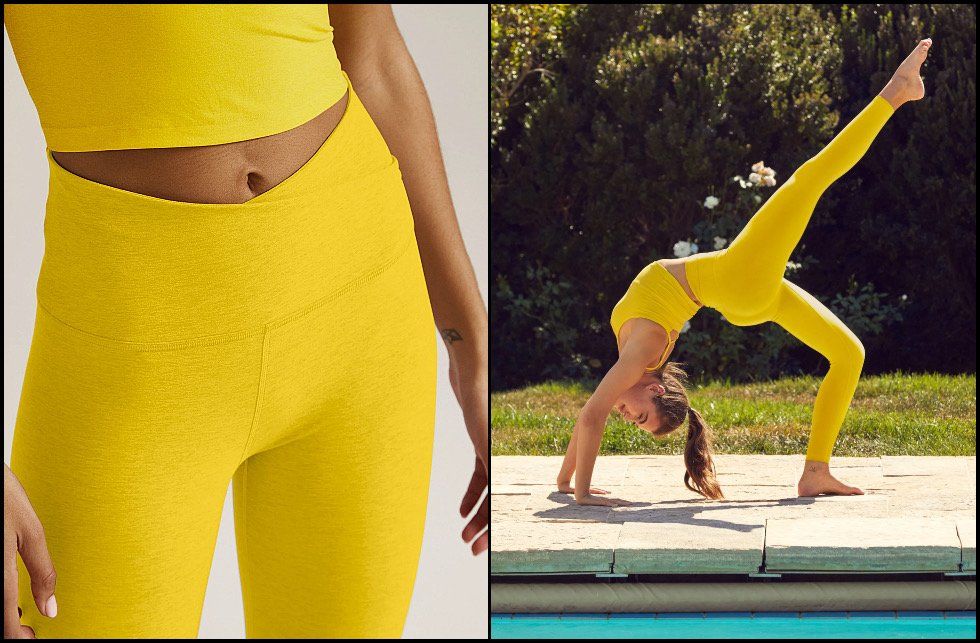 This legging is the talk of the town, celebrated for its curve-enhancing design. Made from incredibly soft Spacedye fabric, these active leggings feature an overlapped waistband that sits naturally at the waist. As a fan favorite and bestseller, these midi leggings flatter all body shapes and are versatile enough to work out or relax. They also make a perfect travel companion. Pair them with the matching crop tank for a complete look. Designed and assembled in the USA, these leggings undergo rigorous wear testing to ensure the best fit in every size.
$99 at Beyond Yoga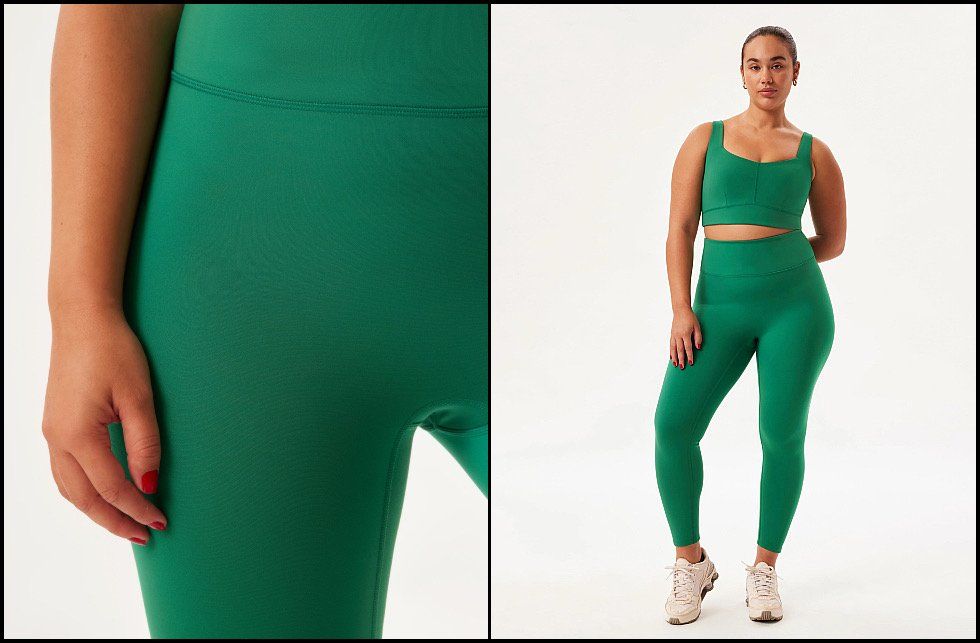 Step into the world of luxury with the Emerald Luxe Legging, a blend of elegance and comfort. These medium compression heavyweight leggings offer a high rise, subtle matte sheen, and ultra-soft stretch, making them a perfect mix of stylish dress pant and cozy leggings for lazy days. Designed for work and play, the Luxe leggings provide an ultra-soft feel, a plush heavyweight comfort, and a subtle sheen for a luxurious look. These leggings are sustainable and chic, constructed from 77% recycled plastic bottles (RPET) and 23% spandex. The fabric is moisture-wicking, soft and provides a four-way stretch designed to mold to your body. The leggings also come with two small front waistband pockets and one back pocket for essential items.
$92 at Girlfriend Collective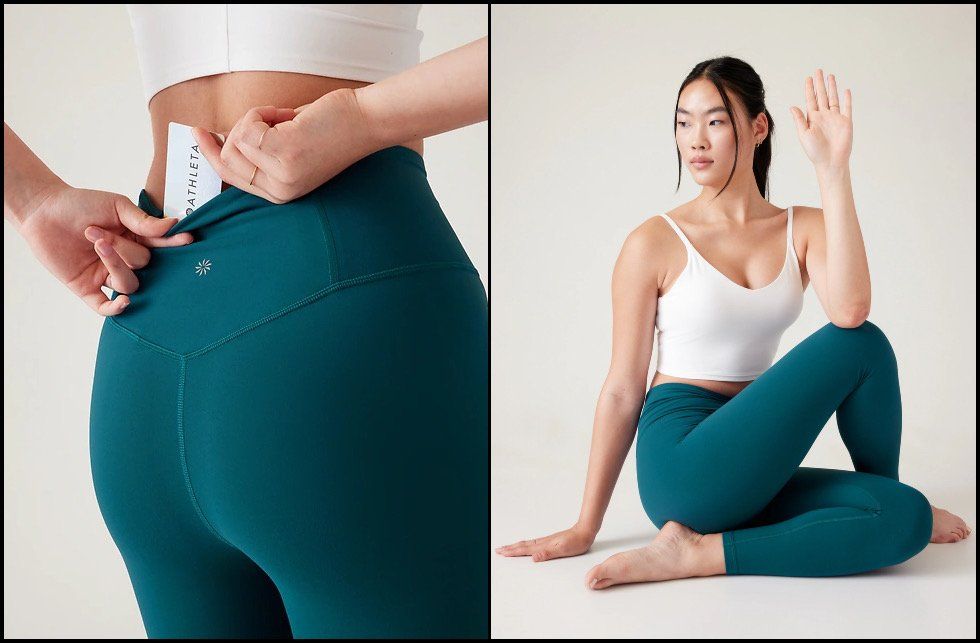 Ideal for yoga or studio practice, the Ultra High Rise Elation 7/8 Tight offers exceptional comfort and support. Made from Powervita™ fabric, these tights provide a buttery-soft feel that hugs your body gently. The three-layer waistband with a mesh inner lining ensures a streamlined and supportive fit, while the absence of side seams allows for distraction-free practice. A back drop-in pocket provides space for essentials. The Nylon/Lycra material wicks sweat away, is breathable, and dries quickly, ensuring ultimate comfort. These tights are rated UPF 50+ for excellent protection, offer compression support, and feature a fitted, ultra-high-rise waistband for an enhanced silhouette.
$89 at Athleta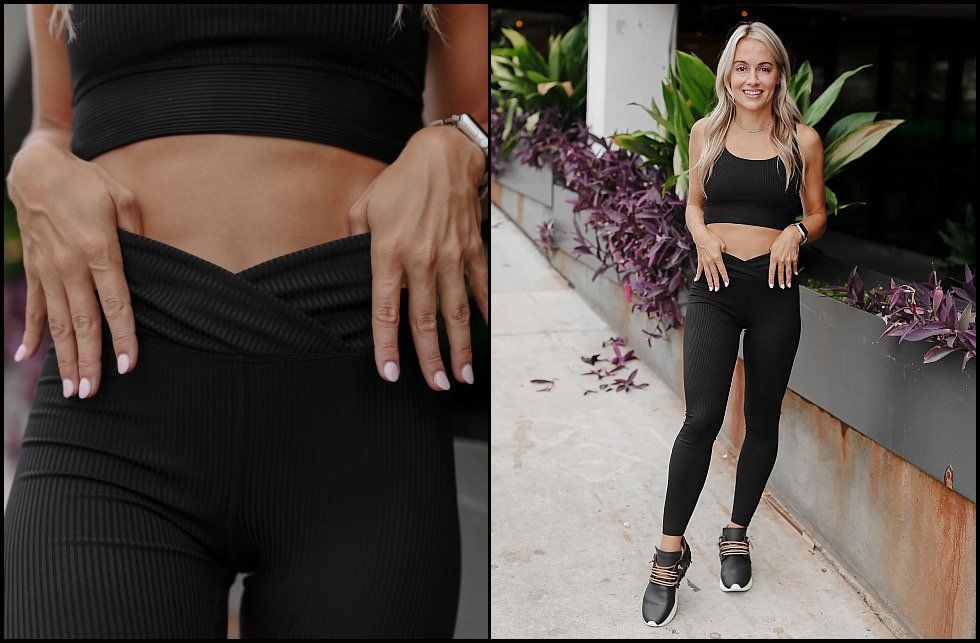 The Year of Ours Veronica Ribbed Legging redefines athletic wear with a fun flare. Known for their detailed silhouettes, Year of Ours has expertly designed these leggings with a cross-v waistband feature available in multiple materials. The design perfectly balances compression, flexibility, and stretch, making them suitable for fitness classes or athleisure needs. The leggings are true to size, ensuring an excellent fit. With Year of Ours Veronica Ribbed Legging, you can experience the perfect blend of style and function in your athletic wardrobe.
$125 at SculptHouse
Seamless athletic leggings truly provide the perfect fusion of style, comfort, and functionality. These leggings bring a versatile edge to your athletic wardrobe, ideal for everything from high-intensity workouts to relaxed yoga sessions or even day-to-day errands. With features ranging from high-rise waistbands and compression fit moisture-wicking materials, finding the perfect pair to suit your specific needs is easier than ever. Investing in high-quality athletic gear isn't just a purchase. It's a commitment to a healthier, more active lifestyle. Enjoy the journey of finding your perfect fit and happy shopping!