Family
Dad upset his daughter won't have a graduation ceremony transforms driveway into a stage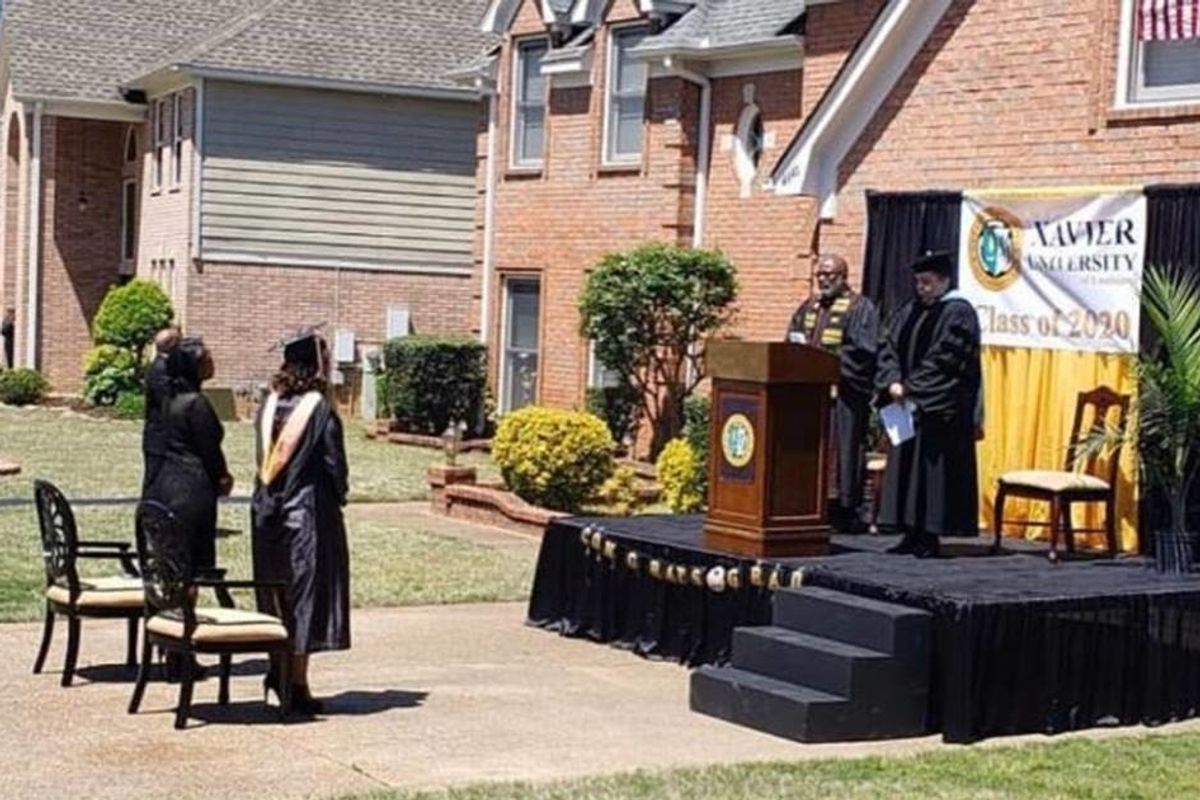 via Fox 13 Memphis
One of the most disappointing things about the COVID-19 pandemic is that it wiped out graduation ceremonies for the Class of 2020 whether its kindergarten, eighth grade, high school or college.

Envisioning oneself walking up on stage and grabbing a diploma in front of your peers, family and community is one of the prime motivators that gets people to class.
The Obama's are doing their best to make sure the Class of 2020 has a commencement speaker with a message to help spur them to the next chapter in life. But for the Class of 2020, the end of the school year is more than anti-climactic.
---
Gabrielle Piece, a graduate from Xavier University in Louisiana, was devastated that she couldn't walk across the stage to accept her diploma in biology, a focus in pre-medicine. "Initially I was upset. I was crying," she told Fox 13 Memphis.
"It took me like a week to stop crying," Gabrielle continued. "I really wanted to walk, I felt like I needed to walk."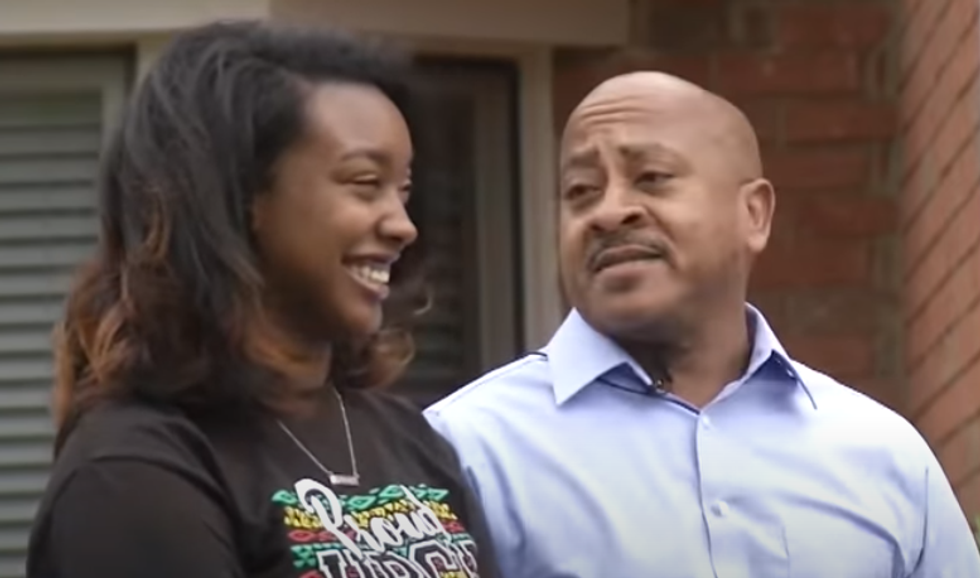 via Fox 13 Memphis
Gabrielle's father, Torrence Burson, a man known for over-the-top gestures, was just as upset that she wouldn't get the graduation day she deserved. So he decided to create a ceremony himself."I went to bed and woke up in the middle of the night and said, 'That's it. I'm just going to be the graduation here,'" Torrence said.
"After all those years, you're going to walk across somebody's stage if I have to build you one myself," Torrence told his daughter. Torrence built a stage in the driveway of his home, complete with loudspeakers that barred the graduation march. The ceremony had and invocation, a welcome speech and they played Whitney Houston's incredible version of the National Anthem.
Neighbors drove by honking in support of the graduate.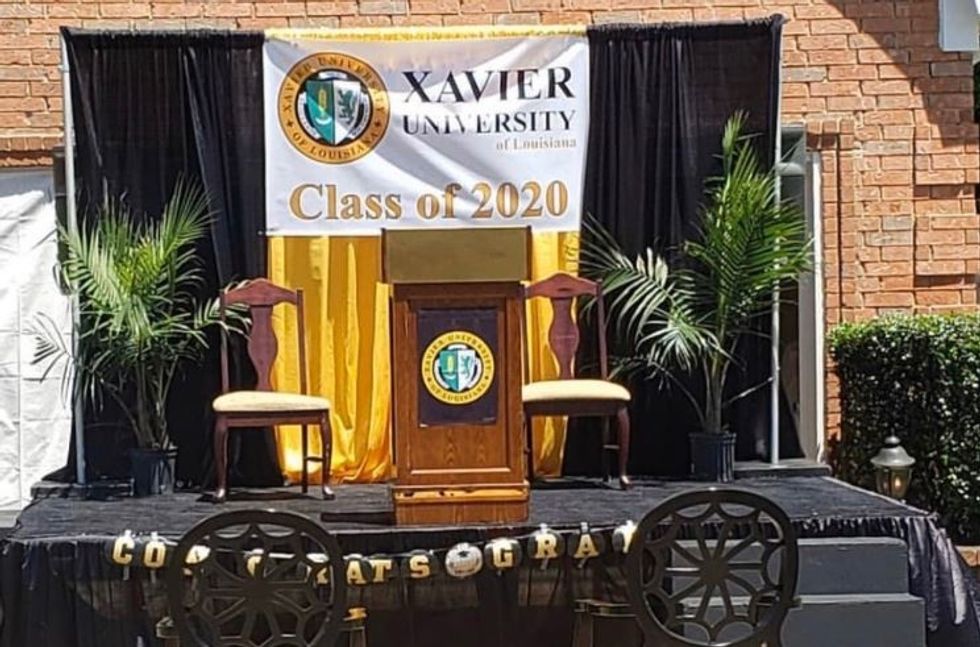 via Fox 13 Memphis
Torrence even printed up a program to celebrate the historic day:

Gabrielle graduated from Southwind High School in 2015 with the ambition to attend the Illustrious Xavier University of Louisana to achieve a degree in Biology Pre-Medicine.

During her junior year of college, she decided to go into another direction in medicine by deciding to go into Public health Science for Epidemiology. After all the trials and tribulations she went through, she completed college with 130 credit hours.

She now plans to join the Armed forces to accomplish her end goal of working for the CDC.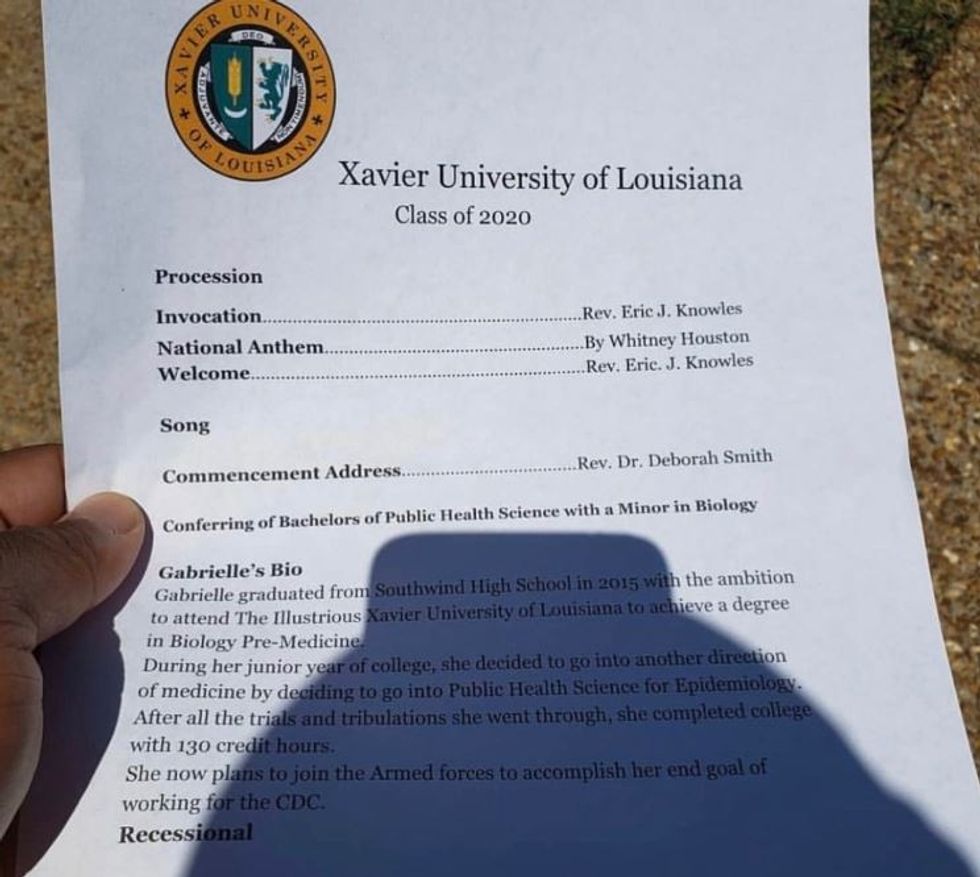 "We love our daughter this much. Regardless of the dollar figure, what it took to pull this off. If I had to do this over again, I'd probably do it even bigger," Torrence said.

"It was just amazing," Gabrielle said. "Better than the actual graduation, because it was more personal."
Gabrielle plans to enter the Air National Guard before going back to school to become an Epidemiologist.
Father pulls out all the stops for 'at-home' graduation after university ceremony canceledwww.youtube.com