Education & Information
A high school senior asked Obama to give a commencement speech for the entire Class of 2020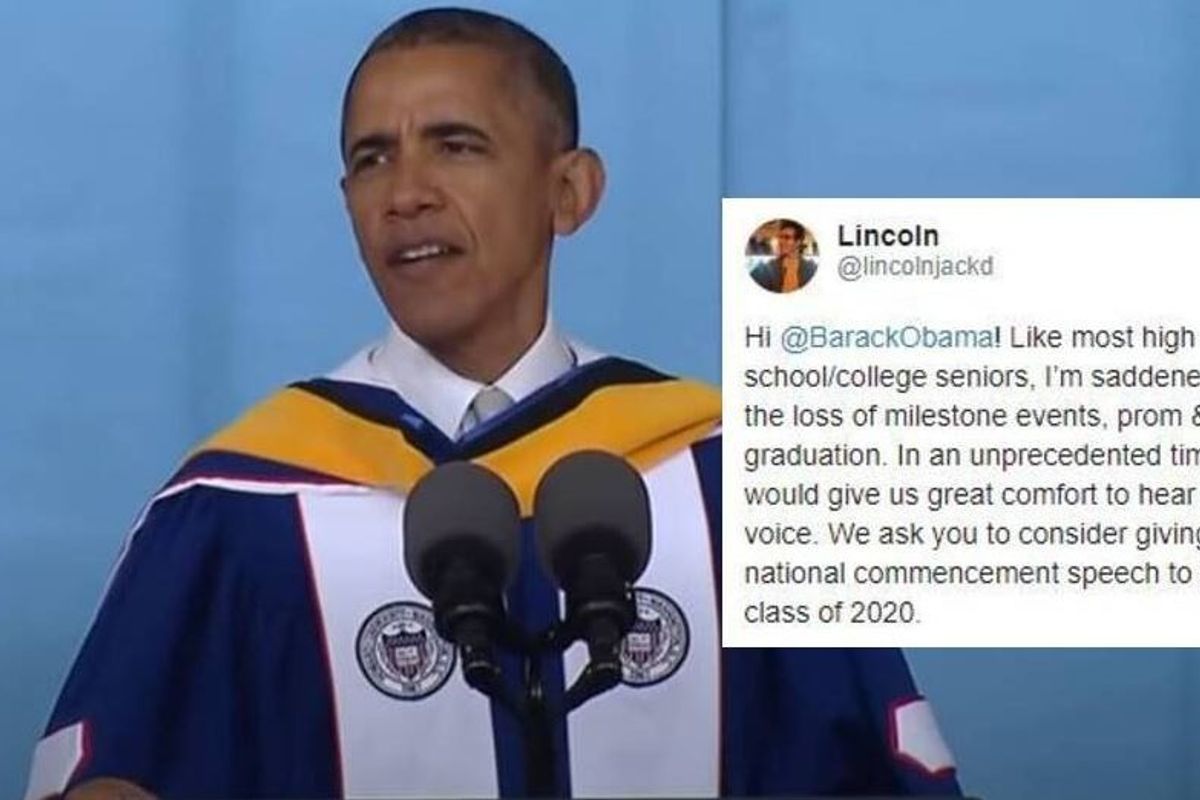 via The Obama White House / YouTube
High school seniors set to graduate in 2020 have got to feel massively let down. After years of work, their last year in high school will end with a whimper instead of a bang.
California has already announced that all the traditional end of the year ceremonies will not take place. No prom. No sports banquets. No senior ditch day. No baccalaureate. No graduation ceremony.
Sure the diploma will come in the mail but that's no match for being able to confidently walk on stage in front of one's family and peers to prove you did it.
---
That means there also won't be any inspiring commencement speaker to share some inspiring advice on how to take the next steps in life.
Twitter user Lincoln, the son of Emmy nominated comedy writer Cassie St. Onge, suggested that Barack Obama give a speech to the nation's 2020 graduating class to make up for the lost ceremony.
"I'm saddened by the loss of milestone events, prom & graduation," Lincoln wrote. "In an unprecedented time, it would give us great comfort to hear your voice. We ask you to consider giving a national commencement speech to the class of 2020."
Then he started the hashtag #ObamaCommencement2020 .
Some people tried to make the movement political, but Lincoln says it's not about politics. It's about being able to hear from the voice that inspired his generation.