Culture
The science that proves how you can have political debates but still get along and get things done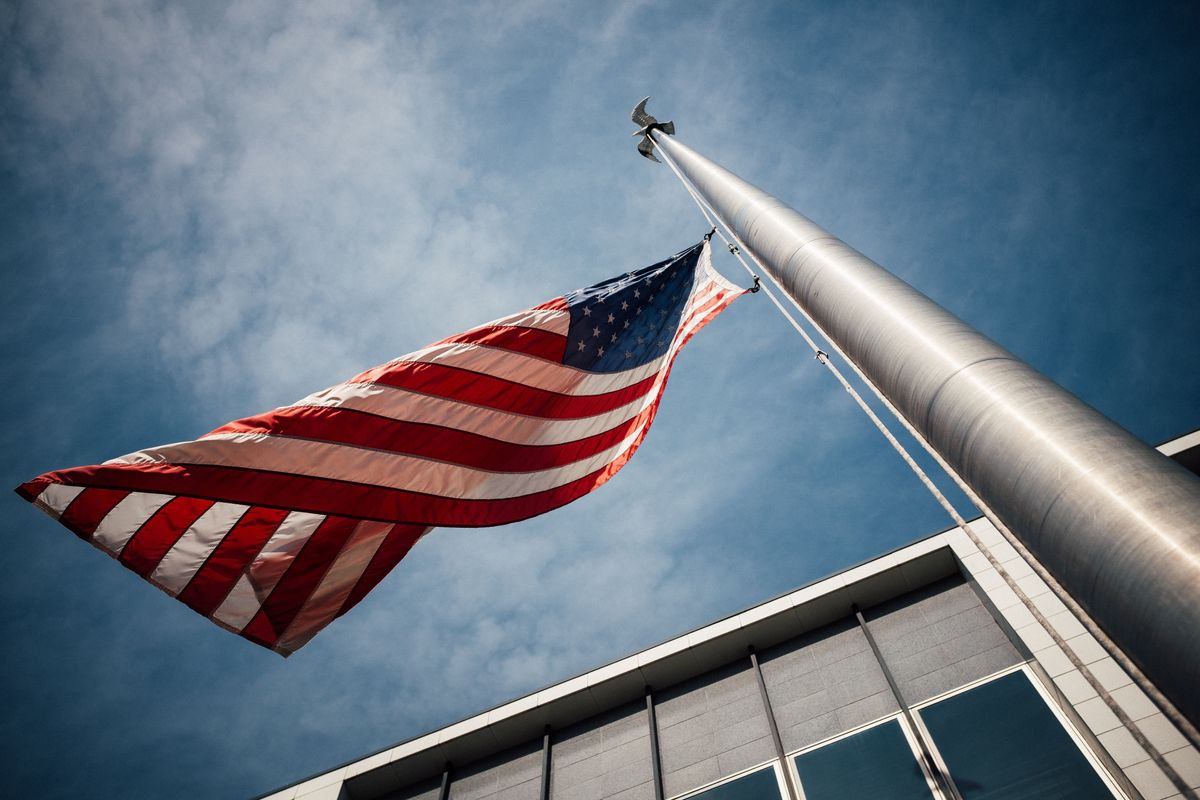 Perhaps the worst part about 2020 isn't that it's thrown so much at us. It's that we've taken all the shit we've had to wade through and started flinging it at each other. The election. Racial justice. COVID. Literally small pieces of fabric for your face. And it's tearing us apart. A University of Nebraska-Lincoln survey of 800 Americans found that one in five had a friendship that was "damaged" because of a political argument.
The unfortunate thing about it all is that we have more in common than we think we do. We just suck at discussing it. According to More in Common, a group that works to address underlying drivers of polarization, Americans believe that more than half the country holds extreme views, but it's actually closer to 30%. The problem is that we've been misunderstanding each other, not that our views are wildly dissimilar.
While some people advocate just not talking to their peers with different views, the solution isn't to cut someone out of your life, or a refusal to engage with the someone of the opposite party. The solution is more conversation. But legit conversation, not the kind of "conversation" where two people just point out all the different ways the other person is wrong.
---
A recent study published in the Harvard Business Review proposes a better way for discussing disagreements. Researchers asked thousands of people to write responses to political statements with which they disagreed. Then, thousands of other people evaluates those statements based off of how receptive the writer seemed. The researchers were able to find four strategies which would help increase receptiveness in conversation.
The strategies are simple, but effective. The study advises people to "acknowledge the other person's perspective," "hedge your claims, "phrase your arguments in positive terms," and "point to areas of agreement, even if small or obvious."
It turns out, listening to other people's ideas makes them more receptive to yours. Meaning, if you want to change someone else's mind, it's better listen to what's on their mind. "When we appear receptive to listening to and respecting others' opposing positions, they find our arguments to be more persuasive," Francesca Gino, who worked on the study, wrote in the Harvard Business Review. "In addition, receptive language is contagious: It makes those with whom we disagree more receptive in return. People also like others more and are more interested in partnering with them when they seem receptive."
The takeaway from the study is hopeful. As deep as our scars seem right now, they can one day fade away – as long as we learn to listen. "[E]ven when discussing the most difficult topics, it is possible for people with polar-opposite points of view to have a constructive conversation," Gino wrote in the Harvard Business Review.
And there's a strong indication that people want to heal. As partisan as this past election was, a Pew Research poll conducted before the election found the vast majority of supporters of both candidates (86% of Trump supporters and 89% of Biden supporters) wanted their favored candidate to focus on the needs of all Americans, "even if it means disappointing some of his supporters."
The healing process doesn't sit only in the president's hands. It's up to us to be better in our daily lives. And that starts with communication.