popular
A nun and a monk fell in love, quit their monastic lives and got married
Instant chemistry led to a complete life change.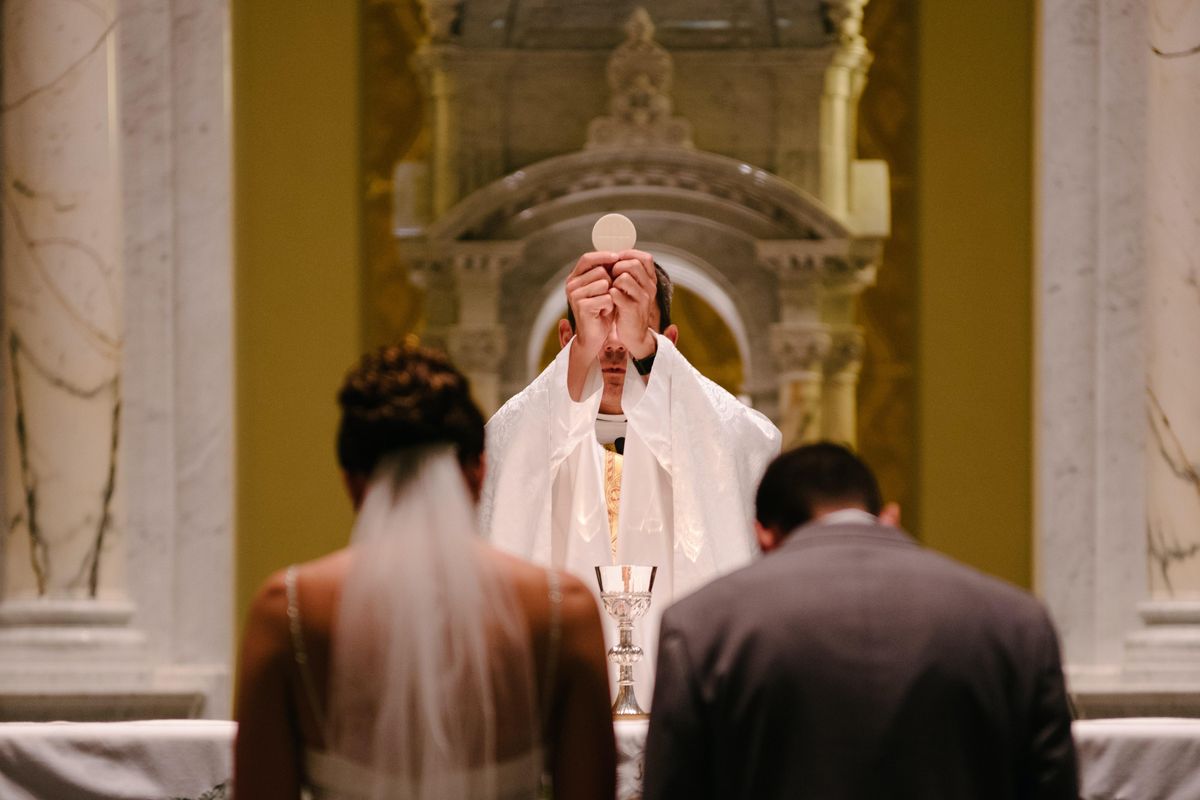 As the saying goes, the heart wants what it wants.
On Jan 2, BBC News shared the most unlikely love story—between a nun and a priest whose instant connection inspired them to leave behind celibacy and instead spend the rest of their lives together.
Lisa Tinkler became a nun at the age of 19, moving from her hometown in Middlesbrough, England, to serve a Roman Catholic convent in Lancashire as Sister Mary Elizabeth.
For 24 years, Sister Mary Elizabeth lived the life of a carmelite nun, meaning most of her time was spent in silent devotion and in a small enclosure with a barred window known as a "grille." There, she was mostly closed off from the outside world, only seeing her family a few times a year and always from behind the grille.
Though the hermit lifestyle deeply fulfilled Sister Mary Elizabeth's "interior world," a chance encounter would turn it all upside down in such a way that even the least religious among us might call it divine intervention.
---
On what seemed like any other ordinary day, Sister Mary Elizabeth's convent had been paid a visit by friar Robert, hailing from a priory in Oxford. Robert would occasionally stop by to say mass, where she would watch his sermons from behind the grille.
Sister Mary Elizabeth and her superior were tasked with providing lunch to the friar, but when the prioress had to take a phone call, the two were in the parlor room together.
Robert was finished eating and still the prioress hadn't returned. So Sister Mary Elizabeth opened the door to let him out. When she brushed up against his sleeve, all bets were off.
"I just felt a chemistry there, something, and I was a bit embarrassed. And I thought, gosh, did he feel that too. And as I let him out the door it was quite awkward," she told the
BBC.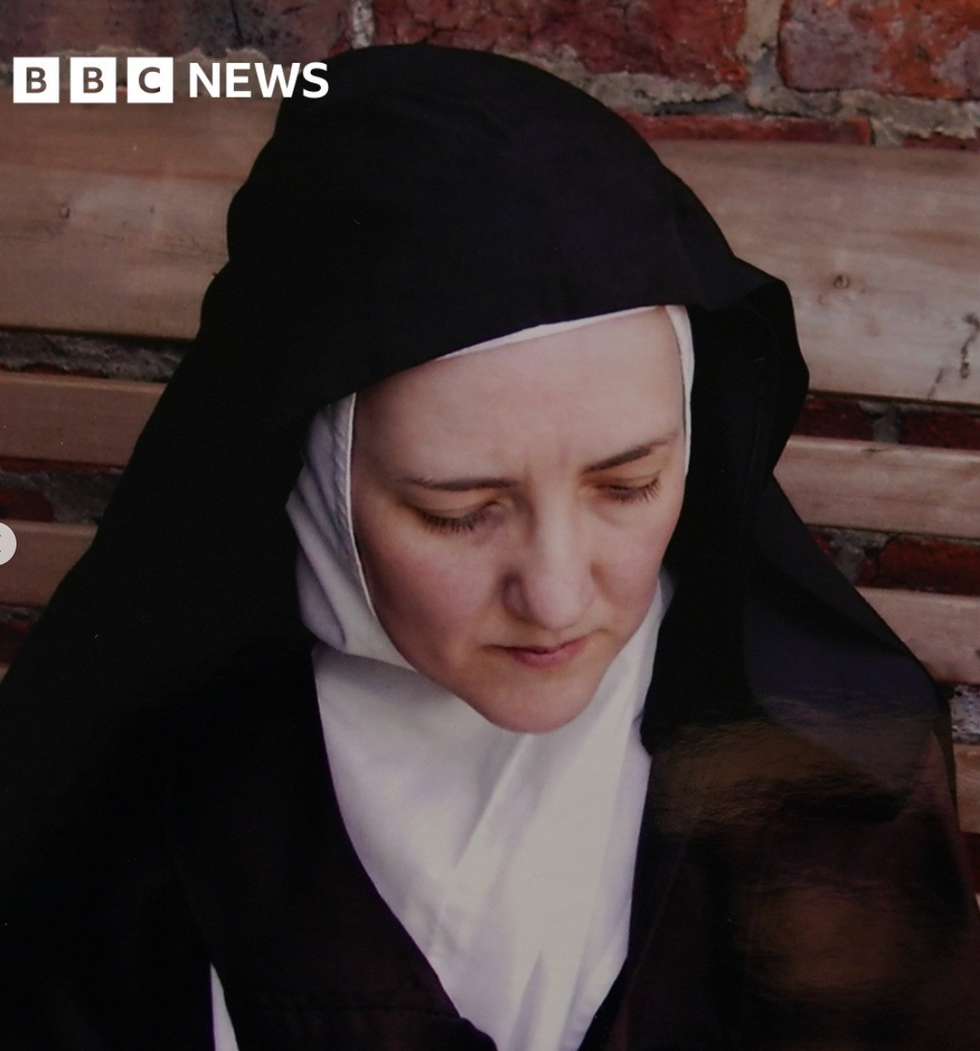 Lisa Tinkler, formerly known as Sister Mary Elizabeth.
It seems that the feeling was indeed mutual—for only a week later, she received a message from Robert asking her to marry him.
Though elated, Sister Mary Elizabeth admitted she found the proposal shocking, as the two knew so little about each other. She had at least caught snippets of Robert's life through his sermons, like growing up in Poland near the German border and his love of mountains.
Robert, on the other hand, knew nothing about her. "I wore a veil so he never even saw my hair color. He knew nothing about me really, nothing about my upbringing. He didn't even know my worldly name," she recalled.
Unsure of what to do, Sister Mary Elizabeth reached out to her superior, who was … perhaps less than supportive, causing her to walk away from the convent for good and choose instead to go meet Robert at a pub that evening.
"The prioress was a little bit snappy with me, so I put my pants and a toothbrush in a bag and I walked out, and I never went back as Sister Mary Elizabeth," the former nun, now Lisa, told the BBC.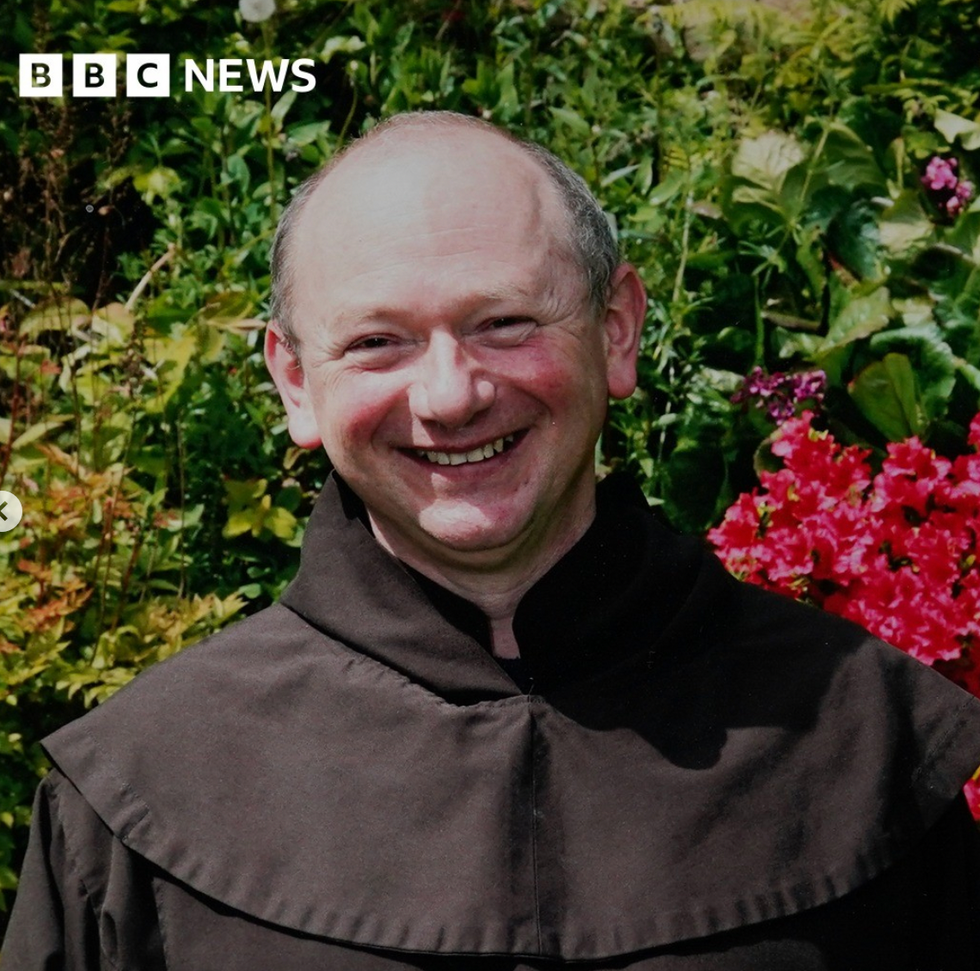 Friar Robert.
The decision wasn't an easy one. Becoming a nun had felt like a divine calling for Lisa, and leaving it all behind created inner turmoil. She even admitted having momentary suicidal thoughts.

Robert, who had been a Carmelite friar for 13 years, was having his own existential dilemma. Theology gave his life meaning after a dark period brought on by a former failed relationship. So when Lisa showed up at the pub that night, he was "paralyzed by fear." Not for questioning his feelings for her, or for guilt over turning away from friendship, but because he was unsure of how to make such a huge life change.
Still, the couple courageously moved forward and eventually got married. The two left behind their former monastic lives in November 2015 and now share a home in North Yorkshire. Robert works as the vicar of their local church and Lisa became a hospital chaplain. Sharing books—and a few cries together—helped them ease through the transition.
Though Robert and Lisa anticipated their love would in some way change a core part of their identity, it has instead strengthened their faith. As Lisa put it, they discovered that "love can make a sacrament of everything you do."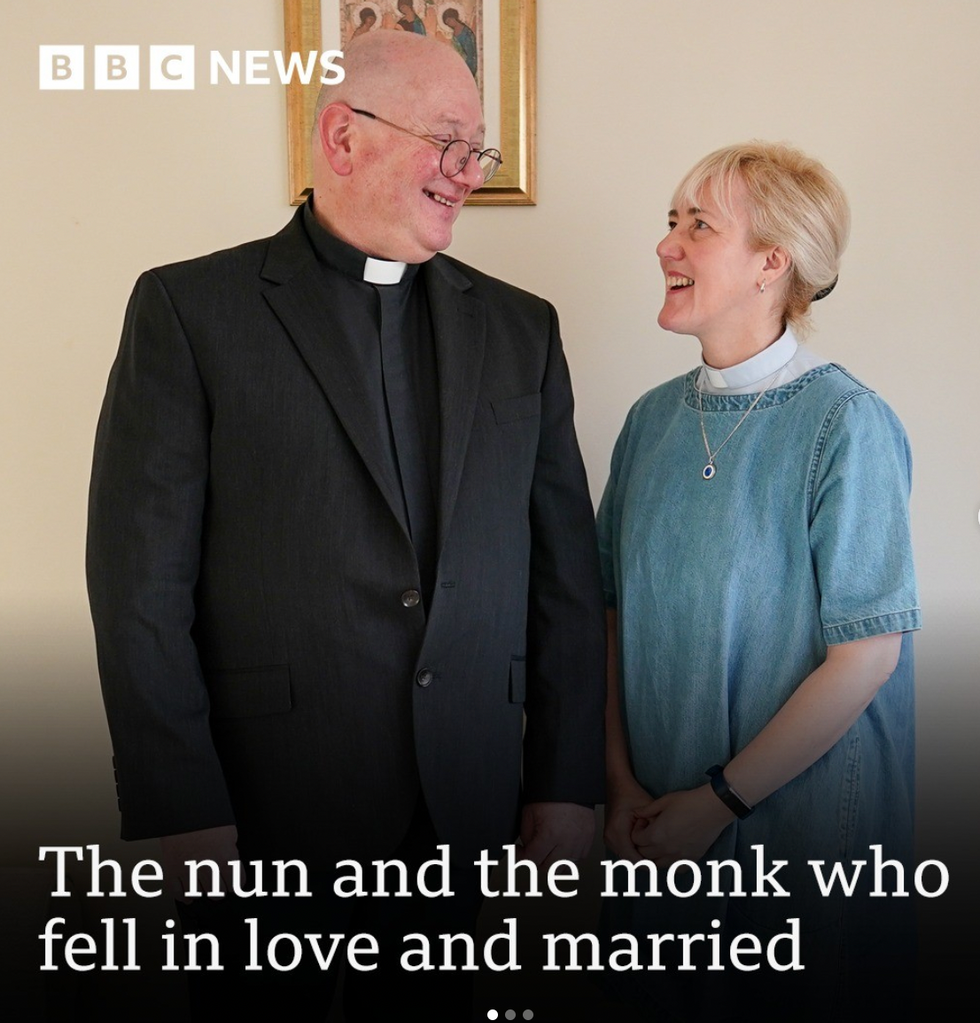 Love shows up when we least expect it.
Even if you're not the religious type, it's hard to deny that love seems to have a mind of its own, moving us to do things that we otherwise would never dream of. While Robert and Lisa's story is quite unique, great things can happen to all of us when we follow our hearts.