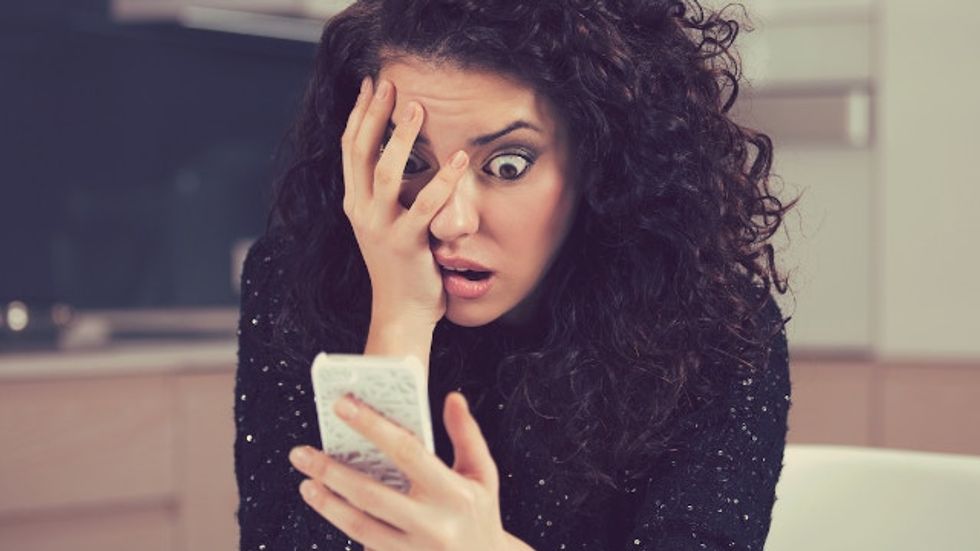 via Shutterstock
Whether or not you celebrate Christmas, we can all agree that office Secret Santa traditions are a total shit show. Everyone's stressed; the spending limit is either too high or too low; and no one ever gets anything they want. It's the most "wonderful" time of the year!
But one mom decided to take matters into her own hands when she didn't receive the Secret Santa gift she had so desired. She did the unthinkable: she reached out to the co-worker who gave her the gift, complained about the price, and then demanded cash.
And THAT'S NOT EVEN THE WORST PART. It gets far, far worse.
---
This mom's epic text meltdown was shared on a since-deleted Reddit post, and she makes all freeloaders and scammy scammers who came before her look like Bill and Melinda Gates. Get ready to scream.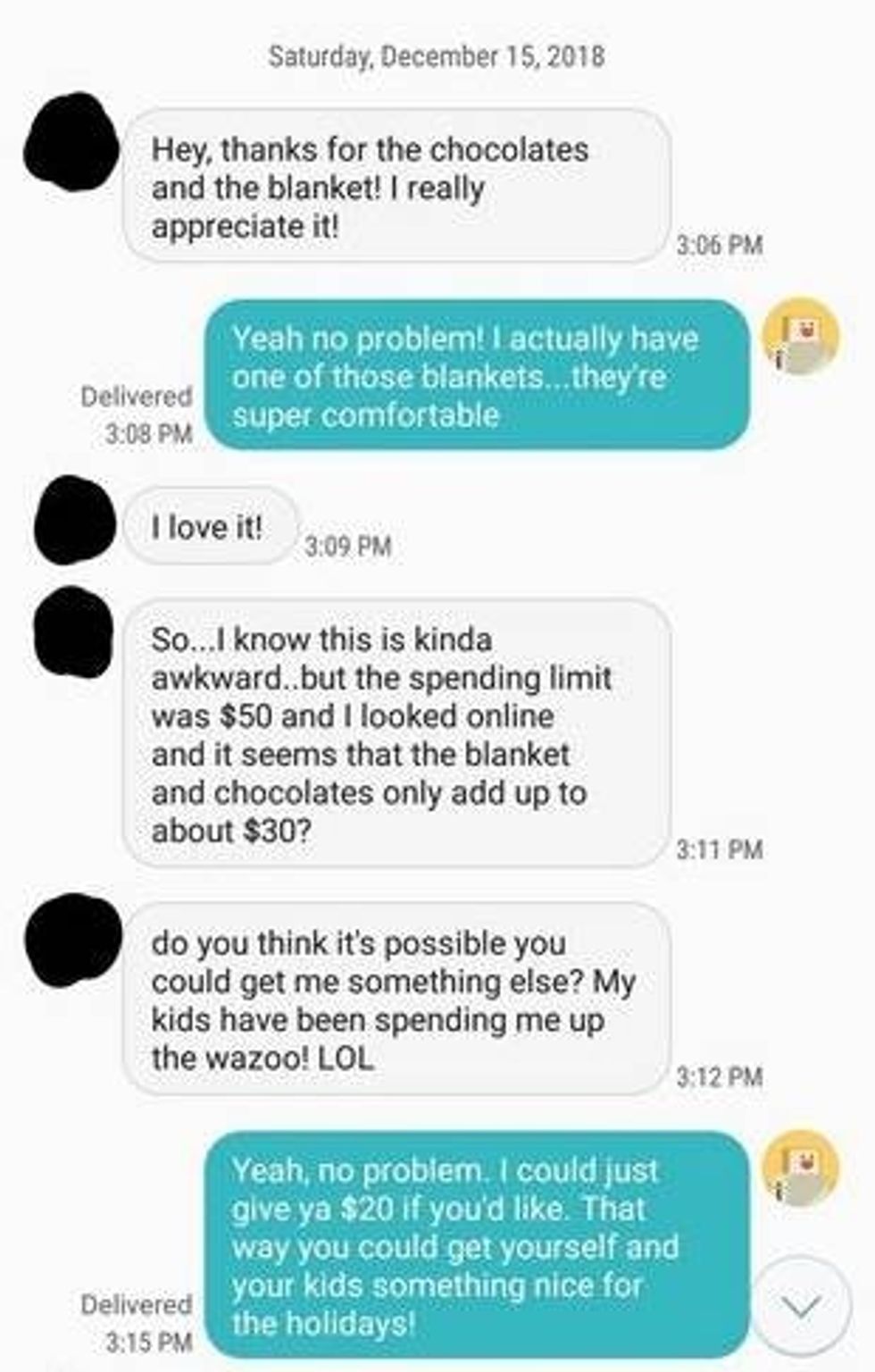 via Imgur
Well, that was a ride. Let's hope both of these people learned a very important lesson: never, ever participate in an office Secret Santa tradition.
This article was originally published by our partners at someecards and was written by May Wilkerson.