Stand Together Against Poverty
Matt expected to work 2 jobs for the rest of his life. Here's how he changed that.
"Coalfield treats me like I am part of the family."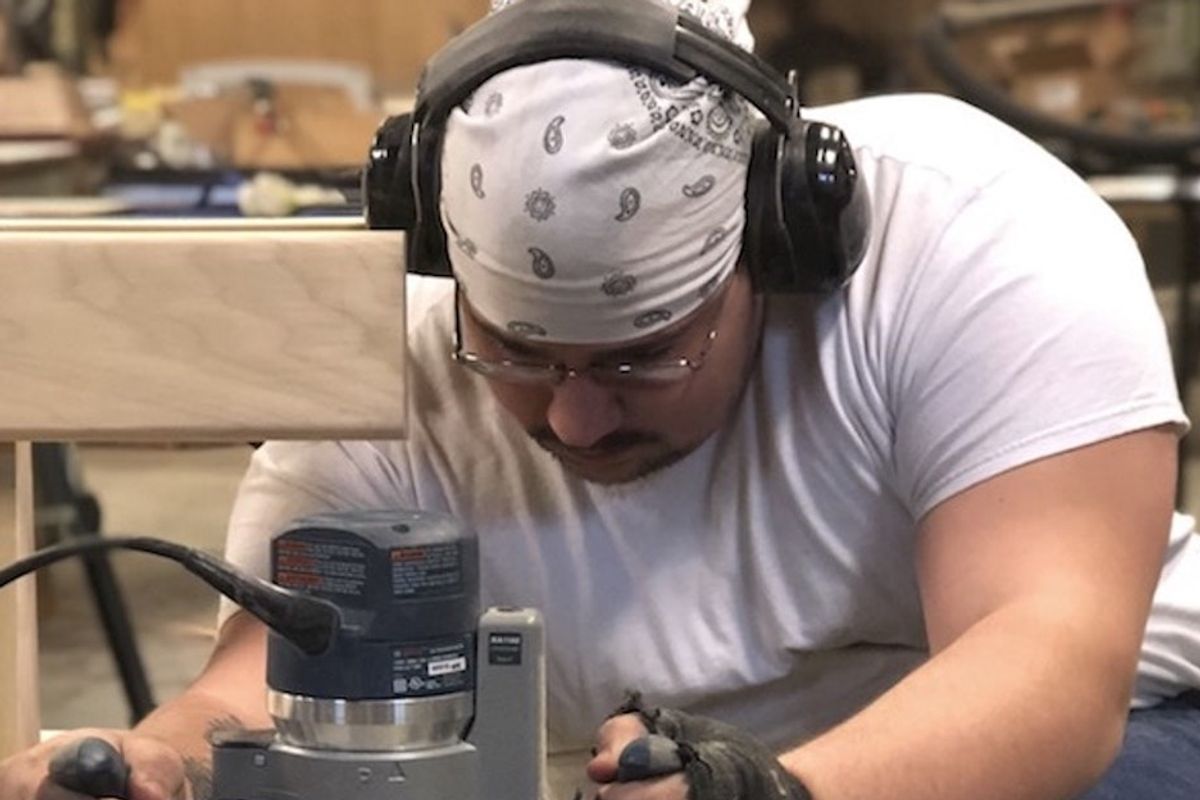 True
Stand Together
Growing up in Appalachia, Matt didn't have many options when it came to his career.
His hometown of Ranger, West Virginia is in the heart of coal country. With mining jobs steadily declining across Appalachia, Matt and the 25 million other people like him have struggled to find jobs in other industries.
---
Having decided that college wasn't for him, he started taking on any job he could find. His childhood dream had been to be a police officer or join the army, but he was denied due to severe hearing impairment.
Matt soon found himself working two janitorial jobs just to keep his family afloat. And to make matters worse, they were a one-hour commute away.
Overworked, with no real connection to his job and no time left to spend with his family, this wasn't the life Matt had envisioned for himself. But he got up every day and kept going.
That's when Matt's sign language interpreter told him about an organization that she thought might change his life.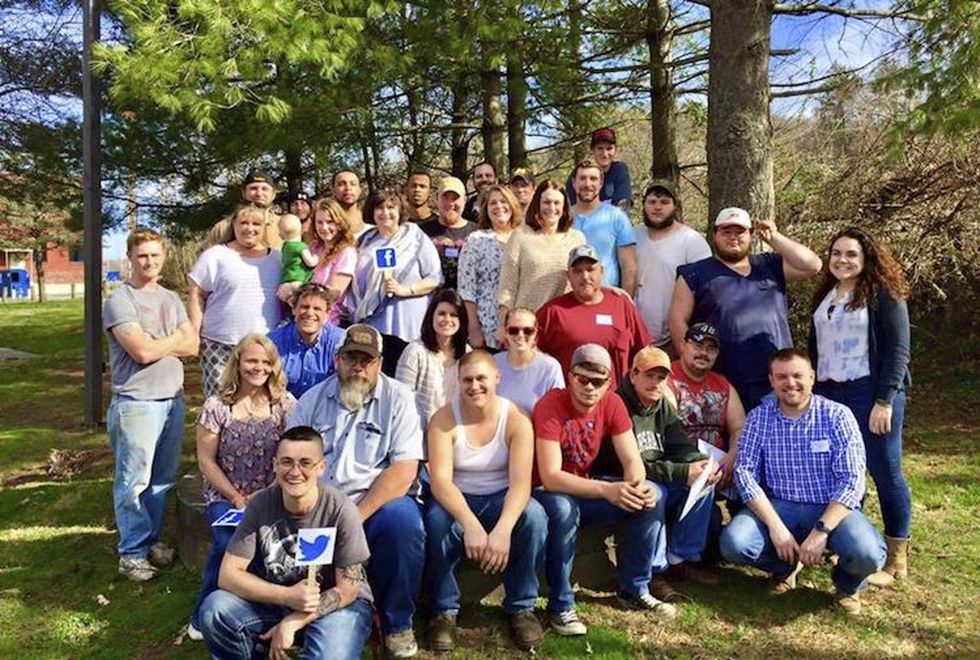 All images in this post courtesy of Stand Together Foundation.
Coalfield Development is a community-based nonprofit that teaches job training, focusing on high-value skills that can transfer across a variety of industries. This isn't your average job training center, however. Coalfield takes a holistic approach, guiding everyone who participates in their program to find and cultivate their passions, helping them build a sustainable career —one that builds their sense of self and gives them hope for the future.

"We walk alongside the [crew members] and build them up personally, academically, and professionally, through social enterprise," says Ryan Stoner, the nonprofit's COO.
Matt's best friend, Jacob, had recently graduated from Coalfield and started a promising career in solar panel installation. This was enough to convince Matt to give it a shot.
Each Coalfield participant or "crew member" is enrolled in what they call a "33-6-3 program." They spend 33 hours a week earning money, working at one of the org's numerous social enterprises. Six hours dedicated to planning their future, taking credits at the local community college. And three hours per week are devoted to personal development—activities like financial coaching, mental health awareness, and life skills development.
Matt's first job assignment was with a construction crew. He liked the work, but the rapid communication requirements, relaying measurements and materials across the worksite, was hard for him. "It was a very challenging thing for me considering my hearing," he says.
Coalfield prides itself on its flexible placement opportunities. If a job or industry doesn't work out for a crew member, there's always another chance. They don't leave anyone stranded.
Matt asked for another placement. That's when he was introduced to Saw's Edge Woodshop.
His step father is a woodworker and it's something he'd always wanted to try his hand at. He started out on a scroll saw, and almost immediately Matt knew he'd found his new home. Woodworking was his passion.
"I come into work early in the morning, stay late sometimes," Matt explains. While the majority of the workday is spent on making things that Coalfield can sell in order to fund the program, Matt spends hours doing wooden cutouts of West Virginia, a state he's prouder than ever to call his home. He's even beaten his own record for speed.
"My personal record of West Virginia cutting out is 1 minute 47 seconds," he says
Matt can't imagine a life without the wood shop. His personal motto is now 'Life is art. Art is life.' "If I can see it, I can make it. I can take nothing and turn it into something."

This self-efficacy has permeated all aspects of his life. He gets to do what he loves and is earning enough money to live on his own — something he wasn't expecting. It's a testament to the power of education paired with passion. He's an expert woodworker now. He's learned how important college can be—he's also training in technical science.
For the first time, Matt sees that he can have a future he's proud of. And he's already looking for a way to giveback.
"[Coalfield] treats me like I am part of the family," he says. "Ever since I've worked with Coalfield, I felt like I can live again with no stress. And I can. I feel more connected to the community because I feel like I'm giving back to the community and helping Appalachia build back up from the ground up."
"I'd like to still be part of Coalfield Development after I graduate because I have that much respect and passion for them. One day, I'd like to be in partnership with Coalfield adding another wood shop. I'd like to teach and help others grow."
"I want to try to create more jobs in West Virginia. Everybody knows West Virginia needs more jobs."
Coalfield Development can't make this transformative work happen on their own. Thanks to partners like Stand Together Foundation, the nonprofit is taking big steps forward, revitalizing the community and helping people like Matt tap their hidden potential.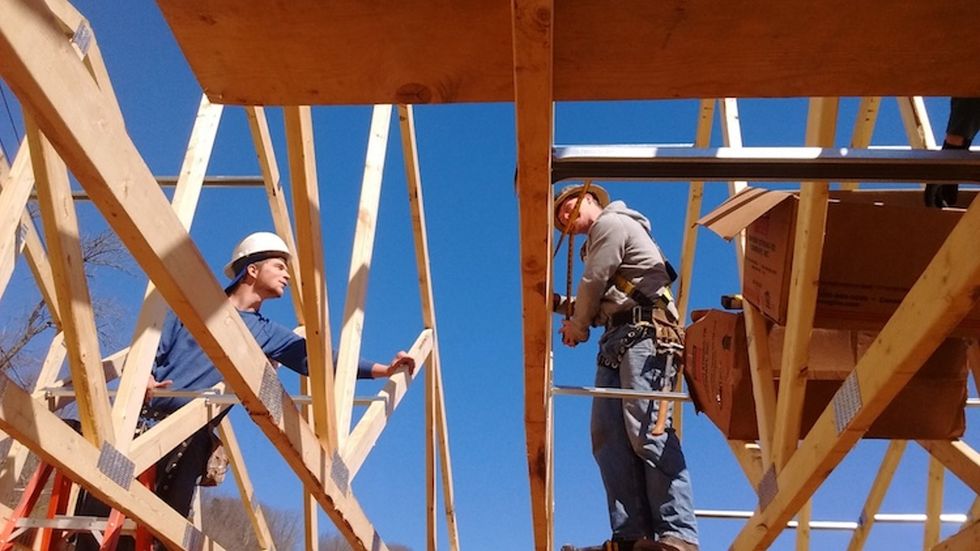 Stand Together Foundation believes social change starts at the community level. And when it comes to breaking the cycle of poverty, it's imperative community nonprofits stand on their own in order to teach their clients how to do the same.

"They've helped us to realize small adjustments that would make longer lasting impact both within our organization and the work itself out in the region," explains Ryan. "We've been able to learn a lot of lessons from others without having to fully invest and fall on our faces through experimentation. They have brought back [that knowledge] to bear within corners of our organization that were not as efficient as they could have been."
With Stand Together Foundation'shelp, Coalfield has bypassed some of the growing pains and pitfalls community-based organizations often face. And that's translated to more people empowered and more hope brought back to a place that so desperately needs it.
"What we want to continue the momentum of is this building of hope within the region, the opportunity to tell a different story," says Ryan.
"A story that is about promise. About future. About individual success. It is about being here, and enjoying this place, and not feeling as though you're oppressed by being here. It's a very free place to be. It's an opportunity-filled place to be."
Stand Together Foundation invests in solving the biggest problems facing our nation today in order to unleash the potential in every individual, regardless of their zip code. By supporting organizations like Coalfield that are helping people find careers that will not only help them survive, but thrive, solutions to poverty and lack of opportunity are arising. You can get involved and find a transformative org near you at Standtogetheragainstpoverty.org.
To find out which of these organizations supports your values, take this quiz here