Pop Culture
'You can't see me': LSU controversy shines a light on Angel Reese and women's basketball
Women's sports are often overlooked, but all eyes have been on college basketball players Angel Reese and Caitlin Clark.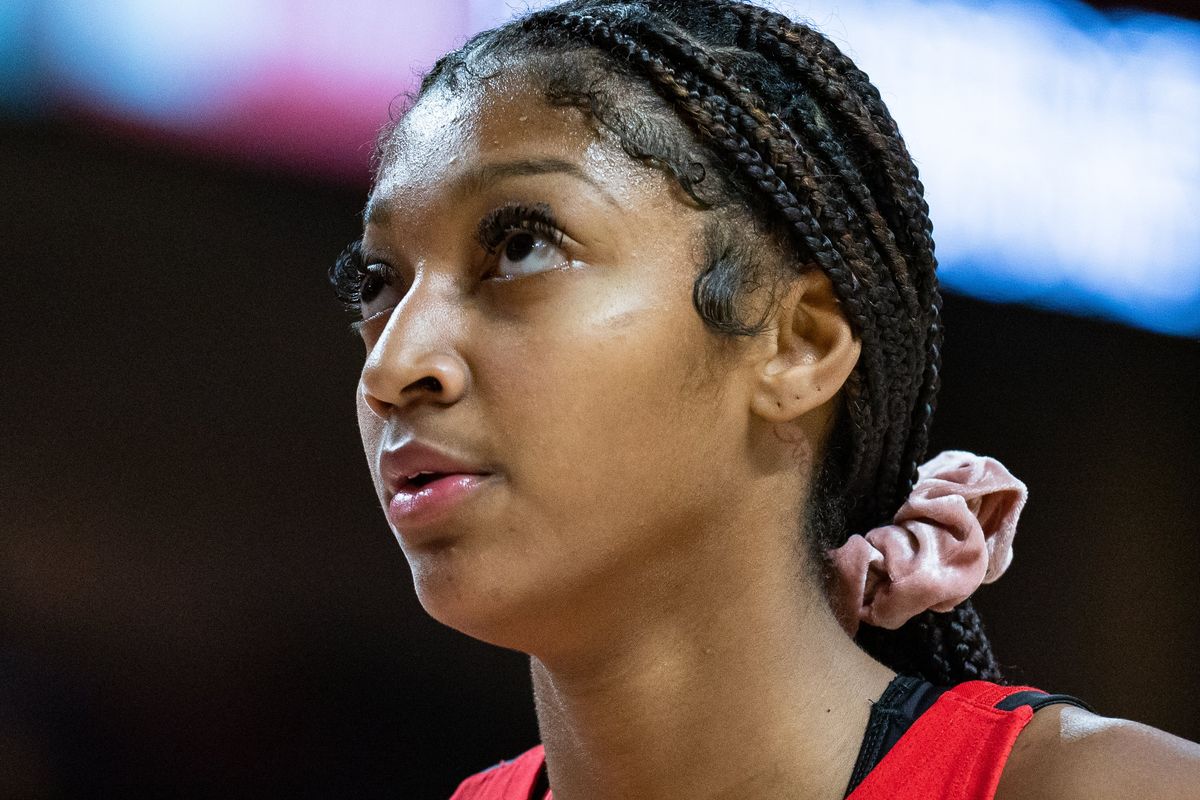 Even if you're not a basketball fan, it's been hard to escape March Madness, and the women's teams have been the talk of these internet streets. In fact, the NCAA women's final championship game between Louisiana State University and the University of Iowa raked in 9.9 million viewers, which is more viewers than the 2021 NBA Finals. And while both teams played one heck of a game, Caitlin Clark and Angel Reese caught everyone's attention.
Reese, 20, is a forward for the women's LSU team, and Clark, 21, is a guard for Iowa. The two women have made headlines this season for their undeniable skills on the court but also their unapologetic ability to trash talk and take criticism in stride. ESPN had an entire segment dedicated to Clark's trash-talking skills, dubbing her the "Queen of Clapbacks."
So when Clark waved a hand in front of her face mimicking John Cena's "you can't see me" wrestling taunt toward a rival team, no one thought twice about it. That is, until the final game when Reese, who was aware LSU was up by several points and bound to win the championship, took the opportunity to repeat the move, only this time toward Clark. And the internet lost its collective mind.
---
Trash talking is part of the game, and Clark is one of the best players in the women's NCAA league, setting a record of 191 points for a single player. This breaks the record of both the men's and women's NCAA teams, so it's safe to say she's probably secure in her ability to play ball. But since Reese did the famous move in Clark's direction, people have been jumping to the defense of Clark and expressing their outrage at Reese's "unsportsmanlike conduct."
\u201cyeah my uncle shaq don\u2019t play bout me. period.\u201d

— Angel Reese (@Angel Reese) 1680554898
It seems people are weighing in across the spectrum, from athletes to political pundits. Even the First Lady chimed in a bit by not only inviting the winning team to the White House, which is customary, but also inviting Iowa. Dr. Biden has since clarified that statement.
As many people call Reese's behavior "classless" and "unsportsmanlike," others are asking why the two players are being treated differently. Many folks are pointing out that trash talk is part of the game and no player is immune, while it seems others are sharpening their pitchforks.
Through all of this, you may be wondering how Reese is handling this intense scrutiny over what was likely just a chance to pay Clark back for her history of clapbacks. Eh, she seems to be doing just fine, which also seems to be annoying the snot out of some people.
"When you're a champion, you're allowed to TYS: talk your stuff," Shaquille O'Neal told People.
The retired NBA player has been defending Reese all over Twitter, responding with the same energy as the naysayers, profanity and all. O'Neal even personally reached out to Reese to tell her to "enjoy being a champion," according to People.
But if Reese's post-game interview is any indication of her ability to look out for herself, she's going to be just fine.
"All year I was critiqued about who I was," she said. "I don't fit the narrative. I don't fit in the box that you all want me to be in. I'm too hood, I'm too ghetto. You told me that all year. But when other people do it, y'all don't say nothing."
The college baller's response hasn't changed much since her win. A TikTok video she posted in response has also drawn commentary from disgruntled internet users, with a professional women's athlete calling her out in a now-deleted video. But it appears Reese remains unfazed, as does Clark.
"She should never be criticized for what she did. I'm just one that competes, and she competed...I'm a big fan of hers," Clark told ESPN.
All of this attention has Reese trending all over the internet, garnering focus on the basketball star's bubbly, nonchalant personality and the sport as a whole. So maybe a little friendly trash talk is just what was needed to give women's basketball the attention it always deserved.