Cities
Reports of sexual assault on London Underground increasing at alarming rate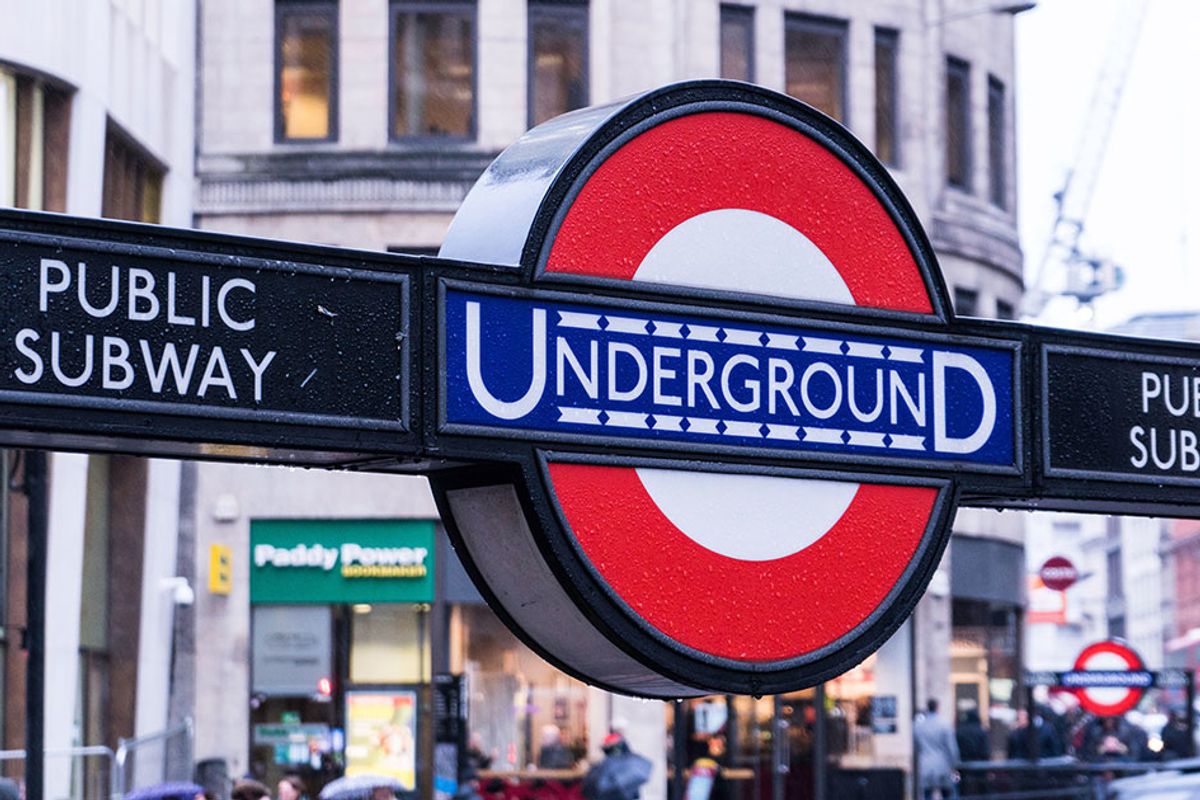 Photo by Joseph Balzano on Unsplash
Just because people aren't talking about a problem doesn't mean it's not there. Nor does it mean a problem is new when it suddenly becomes part of a national conversation. Sexual assaults on the London Underground have increased by 42% since 2015. In 2015/2016, 844 sexual assaults were reported, and that number leapt to 1,206 in 2018/19. Assaults were more likely to occur during rush hour, and on the night tube. At first glance, it sounds like London has a horrible epidemic on its hands, but the huge increase might be due to the fact that more people are reporting sexual assault.

Local police and Transport for London (TfL) — the government body responsible for the transport system in the city — launched a campaign called "Report It To Stop It," encouraging victims to report sexual assault. "With the campaign in place since April 2015, we fully expected to record a rise in sexual offences and, though it is clearly a concern that so many people are affected by this type of crime, it is pleasing that previously reluctant victims of sexual offences now have the confidence to report this to us," Detective Inspector David Udomhiaye told The Telegraph.
---
TfL is also making more of an attempt to stop assault. According to Siwan Hayward, TfL director of policing, there are 3,000 police and police community support officers in place to halt sexual assault. "This activity includes running regular covert patrols on the tube network with plain-clothed officers, which have been successful in catching offenders and encouraging more people to report offences," Hayward told The Guardian.
CCTV cameras have not only caught criminals, they've also helped to deter sexual assault. The Central line, which doesn't currently have CCTV, saw the most reports of sexual assault, with 1,054 known incidents since 2015.TfL has plans to put CCTV cameras in the Central line by 2023, which will hopefully bring that number down.
Even though more people are coming forward, sexual assault on the London Underground is still under-reported, as is sexual assault in general.It is estimated that 83% of sexual assaults in England and Wales go unreported. America doesn't have a much better track record. The Department of Justice says that 80% of sexual assaults and rapes go unreported in the States. Sexual assault in the U.K. is on the rise, not just in the subways, but again, it is believed that the increase is because more victims are willing to come forward and report what happened to them.
It's great that transit officials are acknowledging the problem and working to make sure commutes are less dangerous. And hopefully one day, we'll be able to confidently ride the subways without fear. But in the meantime, they need to do more. Andrea Simon, the End Violence Against Women Coalition's head of public affairs told The Guardian: "It's not enough to just encourage the reporting of sexual harassment and assaults. Alongside this we need to be proactively identifying offenders and stopping them."