Larry King Pitches A Fastball On Gay Marriage. A Global Religious Leader Answers With A Grand Slam.
Gay marriage is such a controversial issue, but the Dalai Lama shows us that it really doesn't have to be. Here, the Buddhist leader shares his thoughts with Larry King in a refreshingly nonchalant way.
03.12.14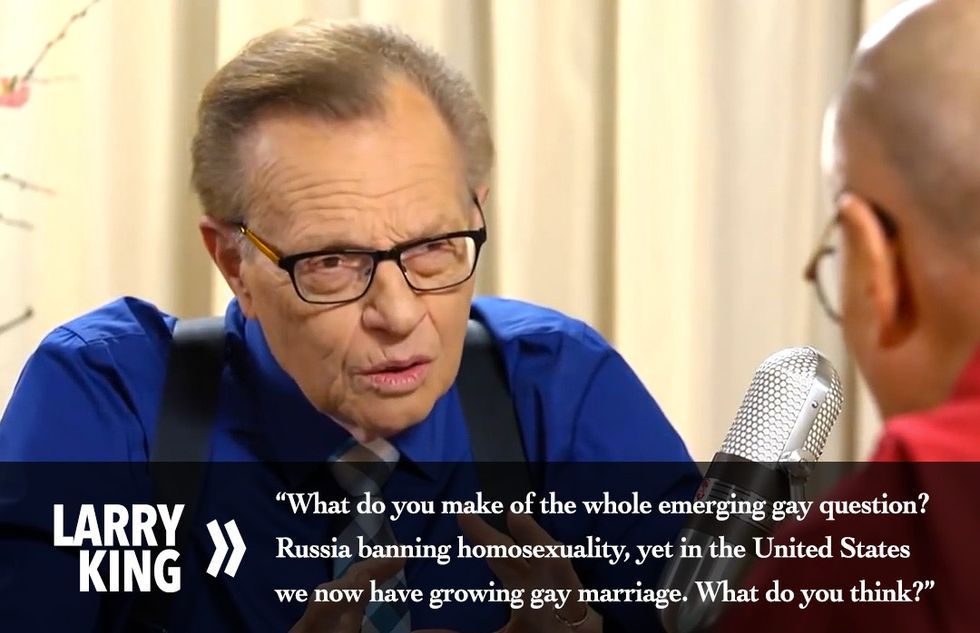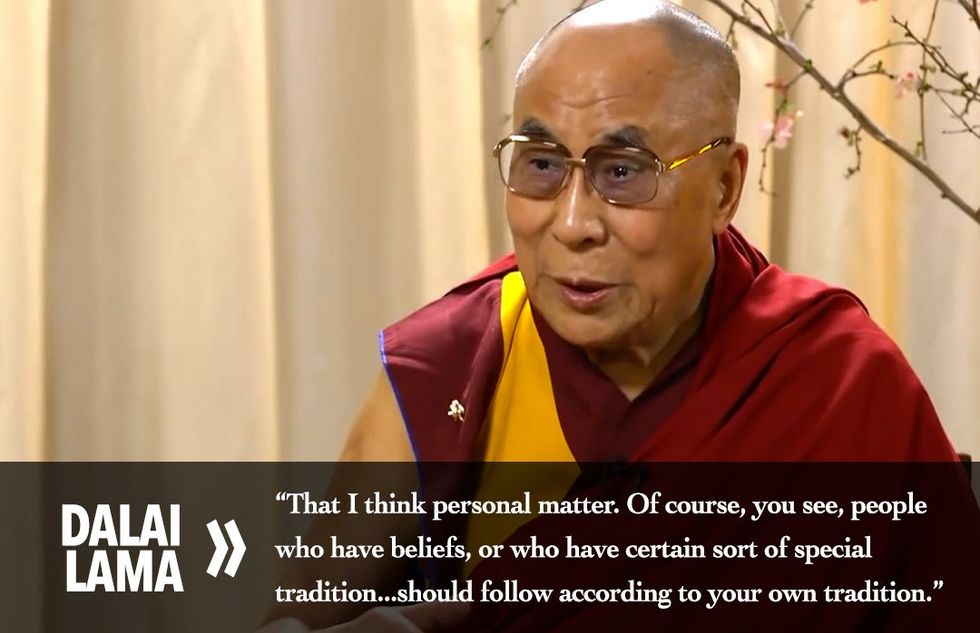 ---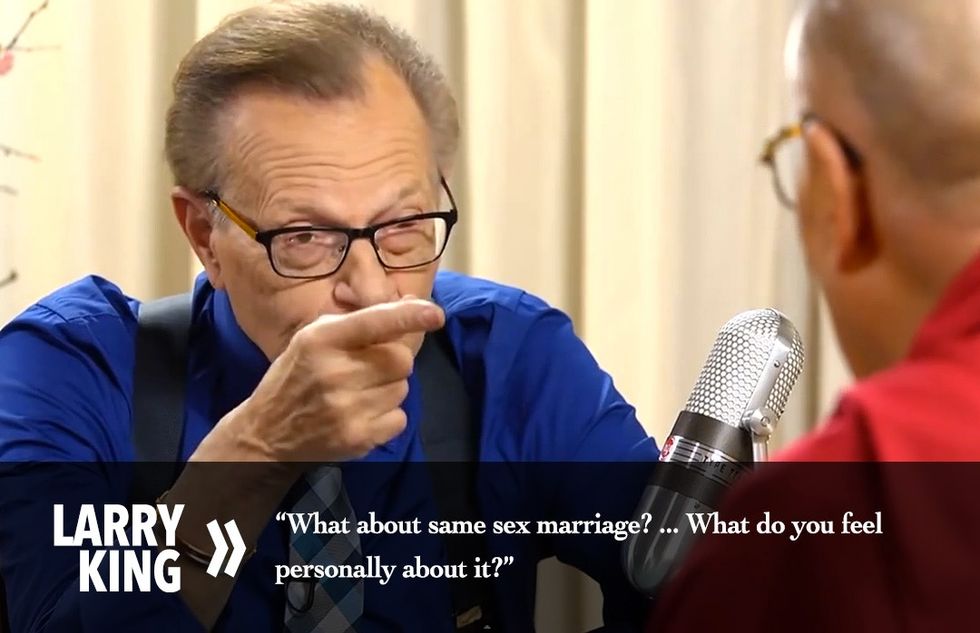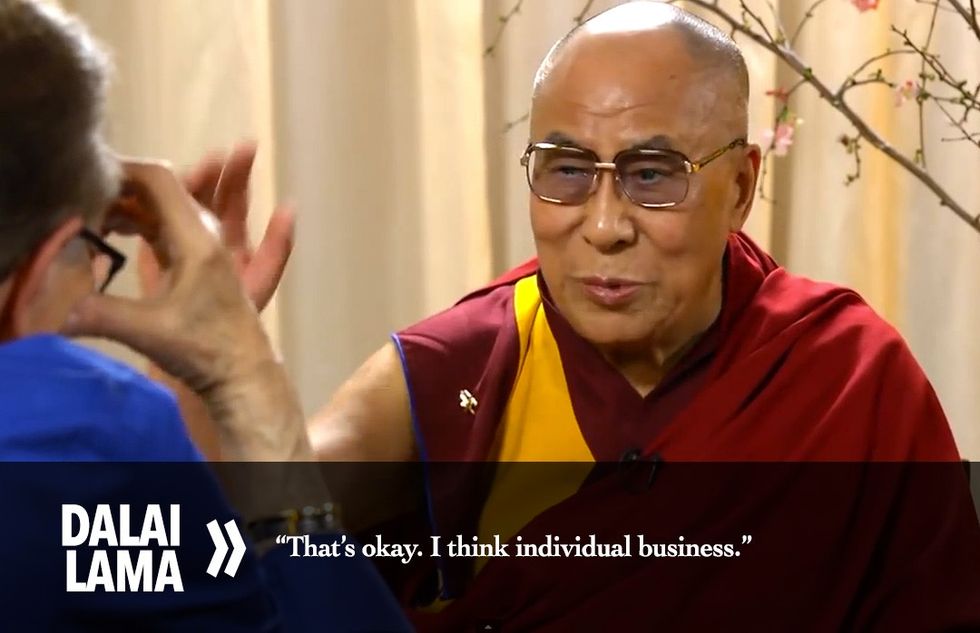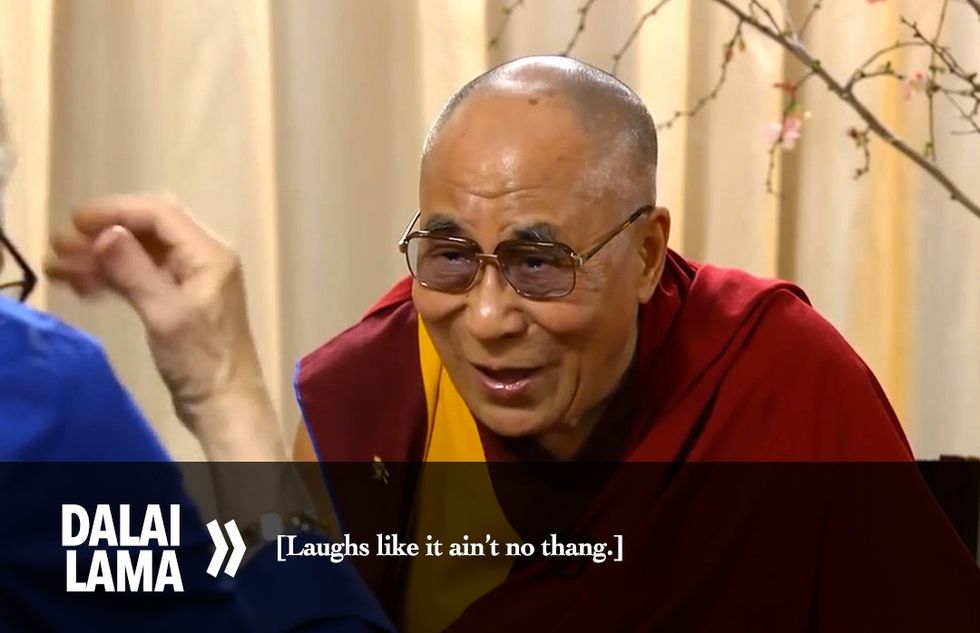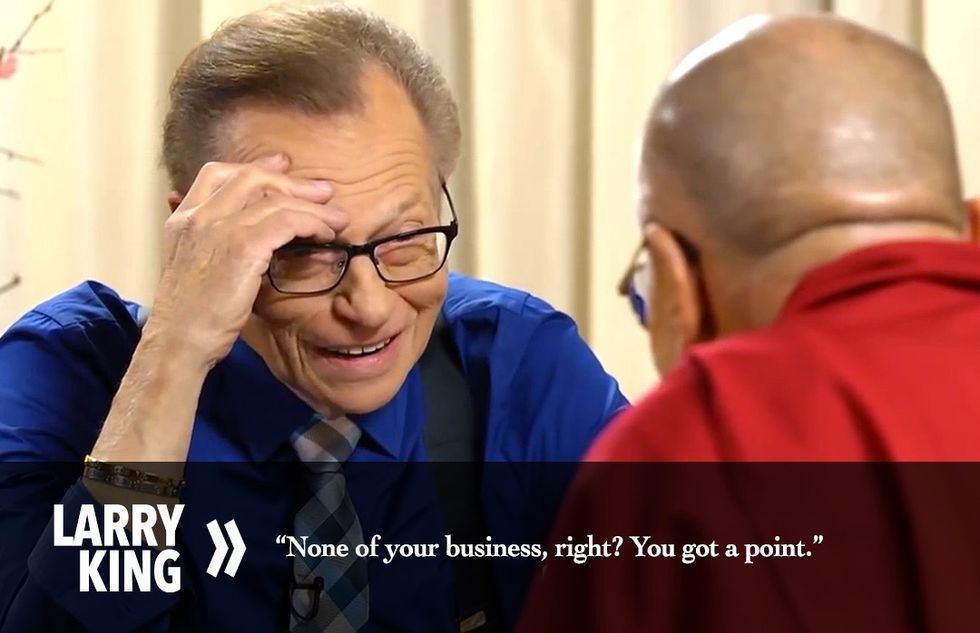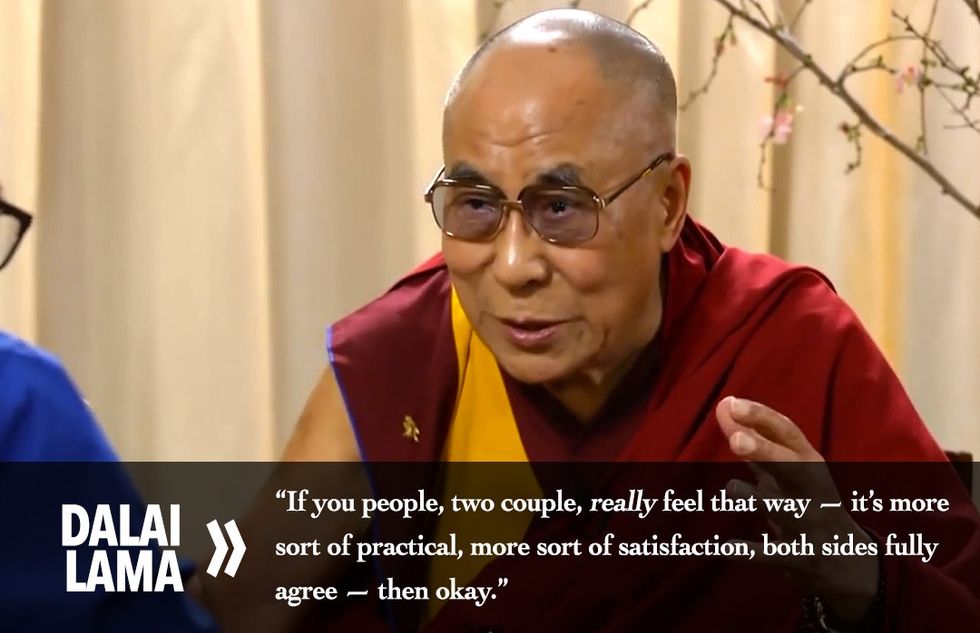 Cheers to that, Your Holiness.
More