More
Her episode of 'Pose' sidestepped the tired trans tropes we've come to expect.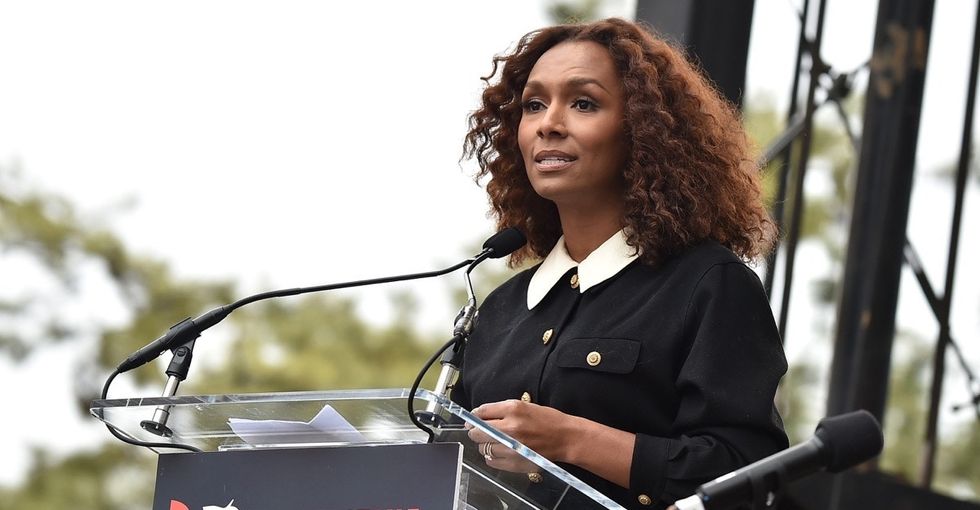 If you're not watching FX's "Pose," you're missing out.
The show, an '80s-era drama centered on New York City's ballroom culture and the HIV/AIDs crisis, made a lot of news when it was first announced. To tell a story about transgender people, creator Ryan Murphy did something novel: He hired trans actors, writers, and directors. Trans actresses MJ Rodriguez, Indya Moore, Dominique Jackson, Hailie Sahar, and Angelica Ross landed starring roles. Our Lady J and Janet Mock, who are also trans, serve as writers and producers on the series.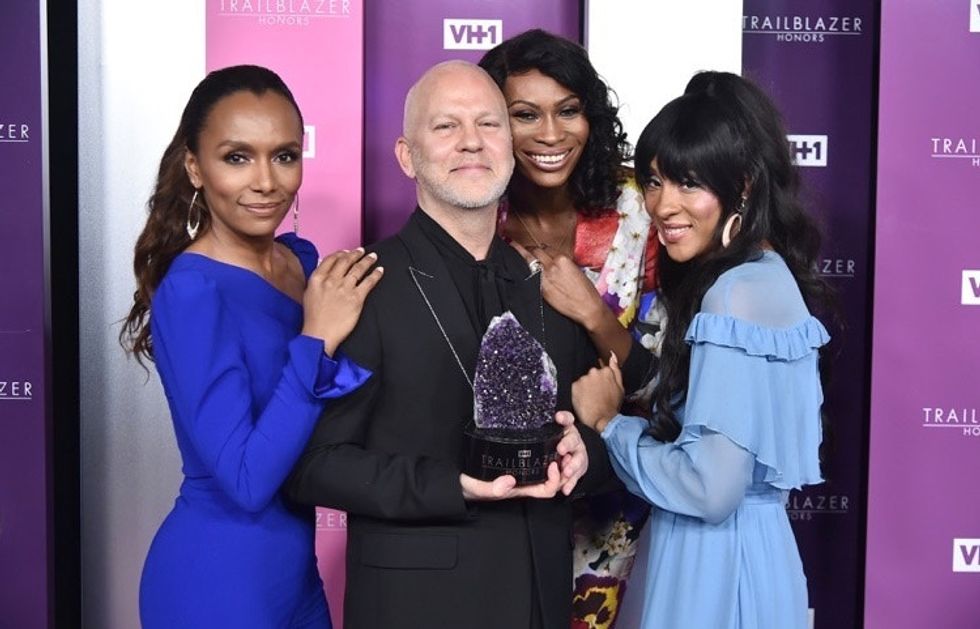 Ryan Murphy poses with Janet Mock, Dominique Jackson, and MJ Rodriguez during VH1 Trailblazer Honors 2018. Photo by Theo Wargo/Getty Images for VH1 Trailblazer Honors.
---
You might be asking yourself what's so remarkable about a collection of trans people telling trans stories. The answer is sadly simple: It's a rare thing to see, even as storylines about trans people seem to be on the rise.
With this week's episode, Janet Mock made history as the first trans woman of color to write and direct an episode of TV.
That's a pretty big accomplishment! Her episode, "Love is the Message," included a scene in which [very mild spoiler] one of the characters comes out as trans to another. It's a scene that's been done many, many times before, but never with as much nuance as Mock's direction and Moore's acting showed here. There's a fine line between sincerity and exploitation involved in this scene, but the combined lived experience involved in its creation steered the narrative back toward the sweet.
"Everything I can't have in this world is because of what I have down there," says Moore's character, referring to her genitals. "If you really want to know who I am, that is the last place you should look."
The episode's gotten largely positive reviews, as has the show itself.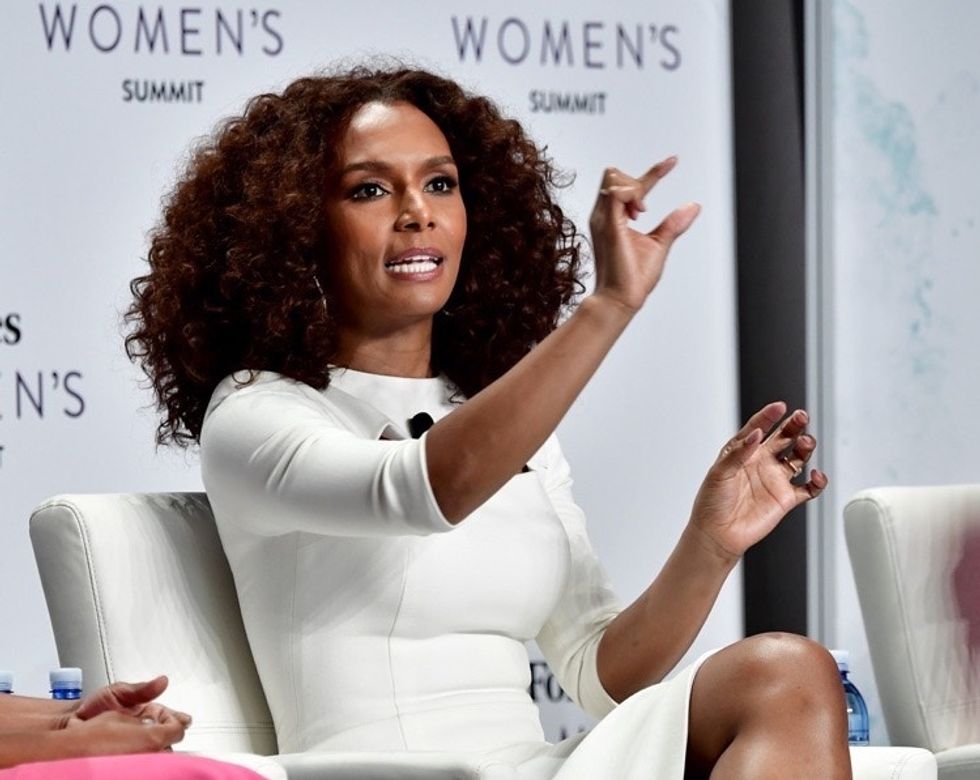 Janet Mock attends the 2017 Forbes Women's Summit. Photo by Dia Dipasupil/Getty Images.
Representation matters, especially for trans people.
Most Americans don't personally know a trans person — at least that they know of. When people don't know a member of a marginalized community, they're less likely to be supportive of that community. Part of what led to so many breakthroughs in gay rights over the past 25 years has to do with the fact that 65% of Americans currently have a close friend or family member who identifies as gay or lesbian. This is precisely what makes the fight for trans rights such a tough battle.
A 2017 Public Religion Research Institute survey found that just 21% of Americans had a close friend or family member who was transgender. To put that in context, that's roughly the same percentage of the population that knew a gay, lesbian, or bisexual person in 1993. The relative unfamiliarity with trans people makes it that much more important that people's exposure to trans people and issues — coming largely from news and entertainment media — is accurate.
Poor representation can reinforce inaccurate stereotypes.
There's a real aversion to letting trans people tell their own stories, such as the recent casting of Scarlett Johansson in the role of Dante "Tex" Gill, a trans man. While Johansson's gotten a lot of backlash for taking the role and for her flippant statement in defense of it ("Tell them that they can be directed to Jeffrey Tambor, Jared Leto, and Felicity Huffman's reps for comment," read a message from her representative, citing other cisgender [non-trans] actors who've played trans roles), there's one aspect that's not often addressed. When cis men are cast as trans women (as Tambor, Leto, Eddie Redmayne, and Matt Bomer have all done in recent years) or cis women are cast as trans men (as Johansson is doing here or Hilary Swank did in 1999's "Boys Don't Cry"), it buttresses the inaccurate image people have of trans people as simply men pretending to be women and women pretending to be men.
How do we know this is the case? For one, because multiple trans actors have gone on record to say they were passed up for trans roles for not "looking trans enough." If a trans man doesn't "look trans enough" and the answer is to hire a woman to play him, it's because society falsely believes that trans men are women; the same goes for society's belief that trans women are men. When someone says a trans woman doesn't "look trans enough," they're saying that they expect her to be more masculine. When someone says a trans man doesn't "look trans enough," it's because they expect him to look more feminine. To be sure, there absolutely are trans women who err on the masculine side of things and trans men who embrace femininity, but this stereotype is inaccurate, narrow, and holds back progress.

GLAAD's Nick Adams is joined by Alexandra Billings, Laverne Cox, Shadi Petosky, Jill Soloway, and Rhys Ernst at the organization's "Transgender Trends on TV" panel in 2017. Photo by Frederick M. Brown/Getty Images.
Throughout history, a lot of movies and shows have been made about groups without their involvement. They haven't aged especially well.
Go back and watch 1961's "Breakfast at Tiffany's" and you'll see what I'm talking about. Mickey Rooney's Mr. Yunioshi was little more than an offensive Asian caricature. Harrison Ford's Indiana Jones eating monkey brains is another moment that'll make you cringe. Even Greg Serano's portrayal of Enrique (actually, more the way Reese Witherspoon's Elle Woods interacts with him) in 2001's "Legally Blonde" isn't aging especially well less than two decades later. Adam Sandler and Kevin James's 2007 dud "I Now Pronounce You Chuck and Larry" came off as homophobic at the time — and has only gotten worse since.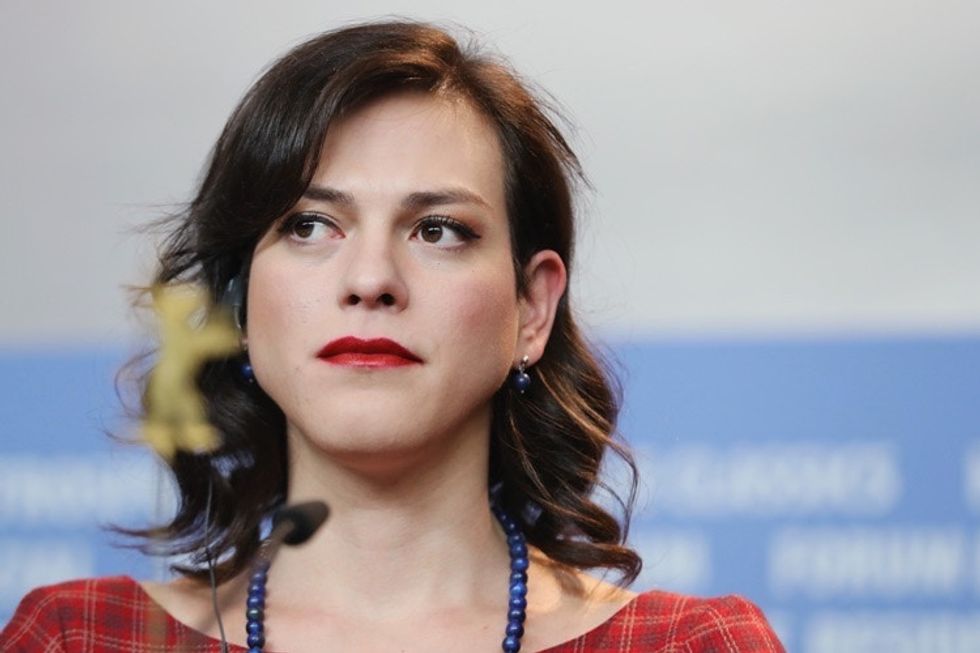 Daniela Vega starred in "A Fantastic Woman," and was the first trans actress to present an award at the Oscars. Photo by Vittorio Zunino Celotto/Getty Images.
We already know that movies like "Ace Ventura," "Glen or Glenda," and "The Crying Game" don't stand the test of time. The question is whether creators want to make work they can be proud of 20 years from now. Trans people are everywhere, and there's really no reason not to include them in the creative process. If not for the sake of accuracy, creators should consider the lasting power of their art.
Daniela Vega played the lead in "A Fantastic Woman," the winner of the 2018 Oscar for Best Foreign Language Film. Laverne Cox was twice nominated for Outstanding Guest Actress in a Drama Series at the Emmys for her role on "Orange is the New Black." Shadi Petosky created the Emmy-winning Amazon series "Danger & Eggs." There's a lot of trans talent out there both in front of and behind the camera.
Janet Mock's powerful directorial debut is only the latest example of trans people kicking ass in the entertainment world.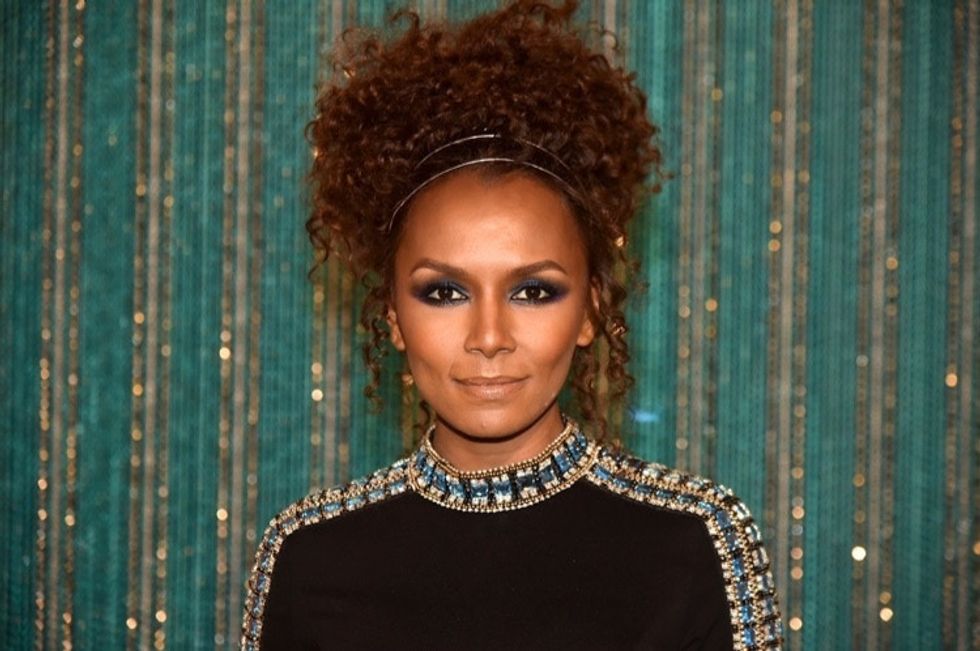 Janet Mock attends the Brooklyn Artists Ball 2017. Photo by Theo Wargo/Getty Images.