How To Apologize After You Call A 9-Year-Old Girl A Horrible Name In Front Of Everyone
The Onion, America's Finest News Source (satirical), tweeted something truly awful. It's so awful, I'm linking to it rather than saying it. Thankfully, after an outcry, their CEO also decided to hold them accountable. While it's not comprehensive, it's a start. Take note, politicians: you could learn something from this.
02.25.13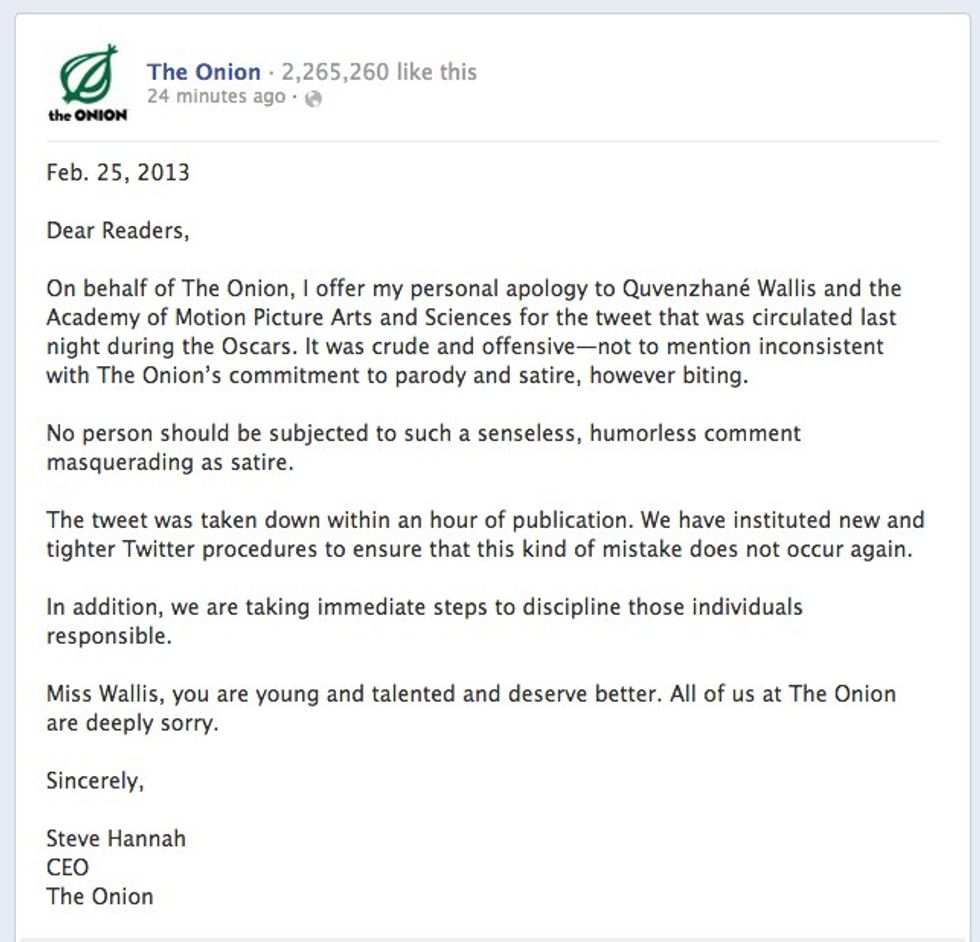 ---
If you could do me a favor, and help something positive come out of this horrible episode, you might help encourage a more positive representation of girls and women in the media. The best way I know how to do that is to like Miss Representation on Facebook, and take their pledge. 
More