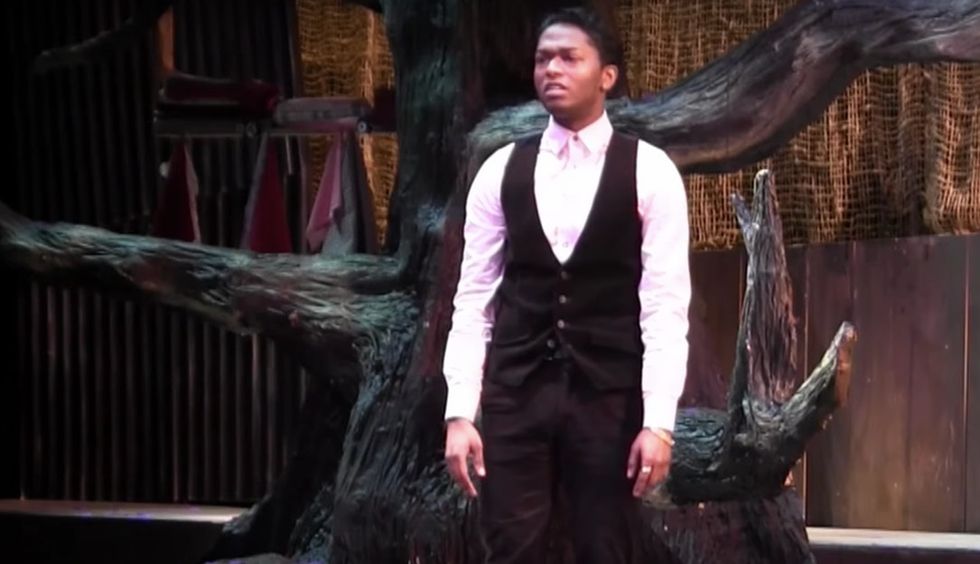 As a member of the Bloods, Trinidad Ramkissoon never expected to make it to Broadway.
Ramkissoon was the youngest of seven children, and while his immigrant parents worked hard to provide for them, the family still struggled, even enduring a bout of homelessness after their Cambridge, Massachusetts, apartment burned down.
With his father working 16-hour days and his only brother in prison for a violent crime, Ramkissoon was on the lookout for role models — and on the streets of Cambridge, gang life was the best option he could see.
---
"This was a family connection for me for a long time," he told the Boston Globe in 2012. "Sometimes I [still] wear [the gang flag] just to own that — to, like, acknowledge it."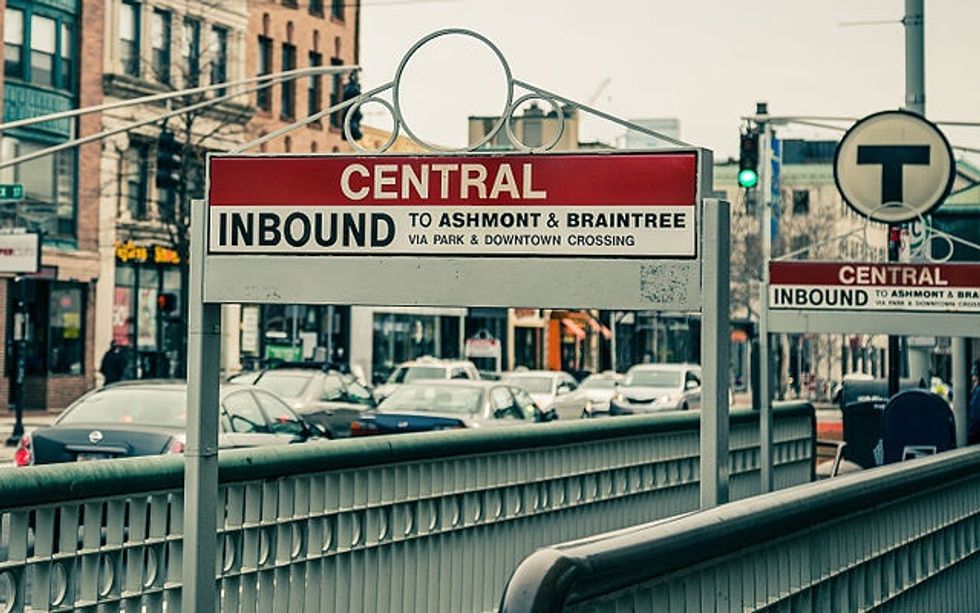 Trinidad Ramkissoon, in back, on his way to the August Wilson Monologue Competition. Photo via Huntington Theatre Company.
Ramkissoon didn't end up winning the national competition  — but he did get to be the speaker when he graduated high school.
Students like Ramkissoon who come from lower socioeconomic statuses are more than 30% more likely to pursue a bachelor's degree if they've experienced a high-arts education. They're also twice as likely to choose a major that aligns them with a professional career, even if it's not related to the theater.
But, perhaps most importantly, a theater education can mean the difference between a life on the streets and a life fulfilled, where talented people like Trinidad Ramkissoon can live up to their potential and become a part of something bigger than themselves.