Identity
'Heartstopper' star's response to fans accusing him of 'queerbaiting' is heartbreaking
The show's creator, co-stars and fans are also coming to his defense.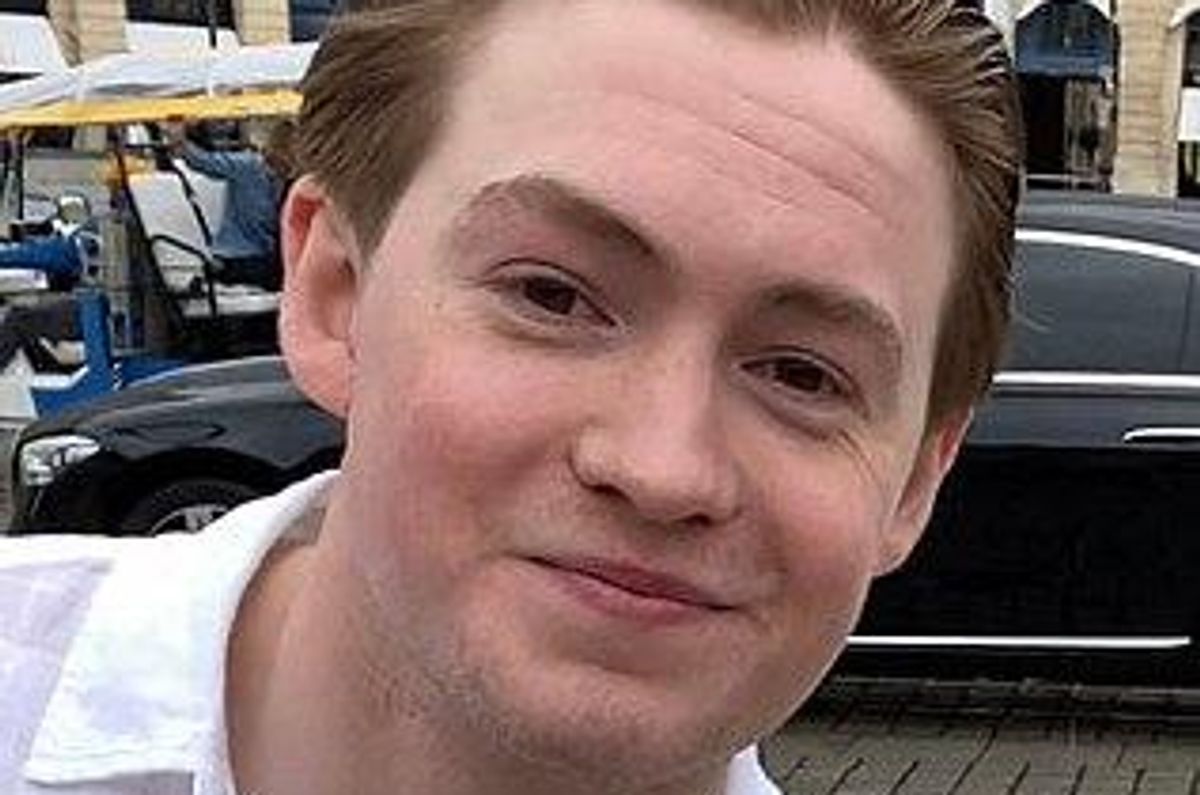 Sometimes it's fun to speculate about your favorite celebrities, guessing things like who they might be dating or if their recent hair change has something to do with a new role. But sometimes speculation goes too far and can become vicious for the celebrity target.
Kit Connor, the star of the Netflix show "Heartstopper," became the focus of intense speculation about his sexuality because he was seen holding hands with Maia Reficco, his co-star from "A Cuban Girl's Guide to Tea and Tomorrow." The accusation of the star "queerbaiting" is curious because bisexual people exist and shouldn't have to confirm or deny their queerness based on who they date in order to be valid.
But the intense scrutiny made the young star feel forced to out himself, which is ironic as the series he stars in is all about teens discovering their sexuality and keeping relationships secret until they're comfortable coming out. Connor, who is just 18 years old, popped onto Twitter to address the hurtful speculations.
---
The teen wrote a short but heartbreaking tweet that encompassed the pressure he felt, his hurt and his disappointment. He tweeted, "back for a minute. i'm bi. congrats for forcing an 18 year old to out himself. I think some of you missed the point of the show. bye." There wasn't much else that he needed to say to get the point across.
\u201c@kit_connor I truly don't understand how people can watch Heartstopper and then gleefully spend their time speculating about sexualities and judging based on stereotypes. I hope all those people are embarrassed as FUCK. Kit you are amazing \ud83d\udc96\u201d

— Kit Connor (@Kit Connor) 1667257363
This situation sparks a larger conversation around speculating on someone's sexuality, even if people think it's harmless. Anyone part of the Taylor Swift fandom will have noticed increased speculation around Swift's sexuality and fans saying they had the right to speculate because it's not the same as outing the pop star. Others argued that it could make the singer feel pressured to confirm or deny something that she may not be ready to do publicly.
Swift addressed these theories on her being bisexual or a lesbian in a 2019 Vogue interview, but the #Gaylors, as they call themselves, continue to push the narrative. The difference between Connor and Swift is that the country singer turned pop star is 32 years old and has been in the spotlight since she was 14. It's safe to say she has learned a thing or two about dealing with this sort of pressure, even if it may still be hurtful to her.
Connor, on the other hand, is still a teen and this feels like a different level of harmful. Thankfully he's not facing it without support. Several of his co-stars and the creator of the show "Heartstopper" spoke out in support of the actor and so did several fans. One fan wrote, "im sorry kit i love you with all my heart, you are a wonderful person, you don't deserve this, love you."
\u201c@kit_connor u guys are so awful. like the whole show was about HOMOPHOBIA and someone who was in the CLOSET yet yall made the actor out himself which completely goes against the point of the show. you guys are disgusting and should be ashamed of yourselves. im so sorry kit\u201d

— Kit Connor (@Kit Connor) 1667257363
\u201c@kit_connor i\u2019m so sorry kit. I\u2019m really sorry if you ever felt pressured to say this. but i and many others support you and we always will. this is a toxic app and no one would ever blame you for not wanting to spend time on it\u201d

— Kit Connor (@Kit Connor) 1667257363
It's easy to forget that celebrities can read your tweets, watch your videos and even read the comments on things you post publicly. But speculating on anyone's sexuality, celebrity or not, should be off the table as it puts your curiosity above the person's feelings and privacy.
No one has the right to force someone out of the closet before they're ready. The bisexual identity is valid and just because someone is seen dating someone of the opposite sex doesn't mean they're any less queer or that they're "queerbaiting."