More
'Queer Eye's' Karamo Brown uses these 3 words instead of 'coming out'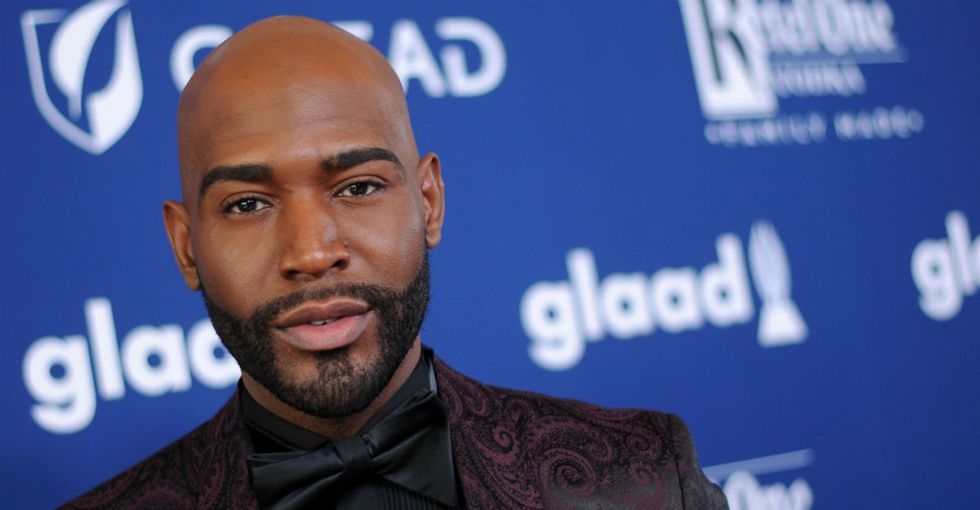 Karamo Brown wholeheartedly believes LGBTQ people should own their coming out stories and experiences.
That's why the "Queer Eye" star made the personal decision to avoid the phrase "coming out" altogether in his own life.
And his reasoning actually makes a whole lot of sense.
---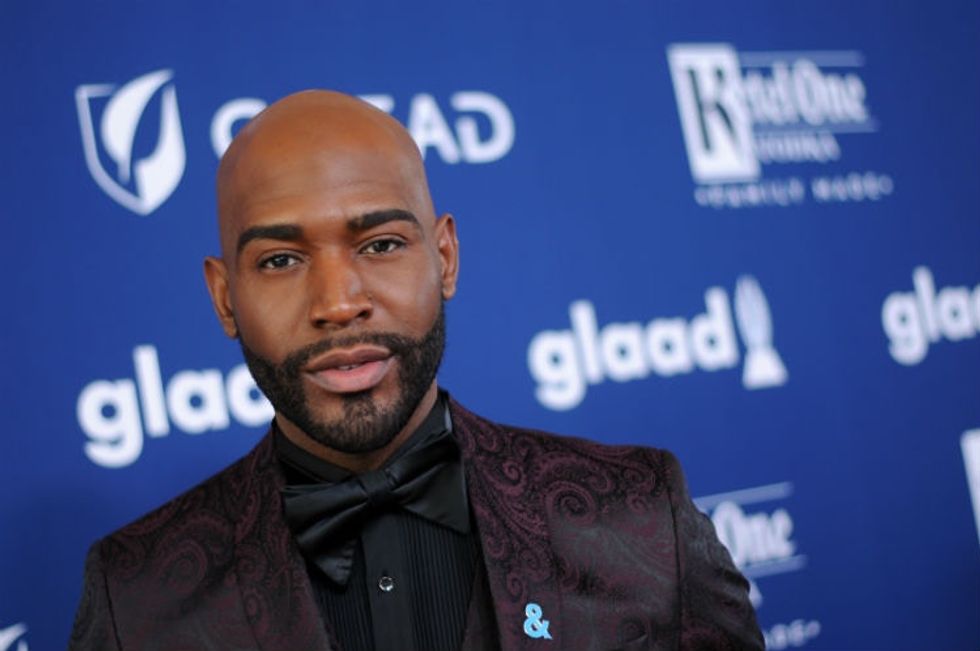 Photo by Vivien Killilea/Getty Images for GLAAD.
Instead of saying "coming out," Brown prefers to use the phrase "letting people in."
It may seem like an inconsequential shift to some. But the culture expert on the new Netflix series — a reboot of Bravo's original "Queer Eye for the Straight Guy" — understands the power of words.

"For me, 'coming out' gives the power to the other person to accept or deny you," he explained. "When you're 'inviting them in,' you have the power."


In an interview with NowThis News, Brown expanded on his rationale using an analogy his grandma once told him about inviting guests into his home (emphasis added):
"My grandmother said this and I loved the way she put it: Imagine if somebody came to your house and knocked on your door and you said, 'Hey, come into my fabulous home. It represents me.' And they were like, 'I don't like it.' You're not gonna cry. You're gonna close your door and feel comforted, because you're in your house. And that was the same way [with] me. When I was letting people into my life, if they didn't want to come into my life, I knew that was OK because I still had my home. I felt safe about myself."
'Queer Eye' star Karamo Brown thinks we need a new term for 'coming out' https://t.co/7ECfnmwEZr

— NowThis (@NowThis) 1524507480.0
Brown made it a point to clarify he doesn't take issue with others saying "coming out." It's simply a personal decision he's made to try to reframe the "letting people in" process as one that prioritizes self-care and empowerment. And that cause is just as relevant as ever.
We've made substantial gains in LGBTQ rights in recent decades, but a new GLAAD survey suggests that progress may not be as durable as we'd hoped it would be: For the first time since 2014, more non-LGBTQ Americans are uncomfortable with LGBTQ people than the year prior.
The stunning trend reversal reflects just how entrenched bigoted attitudes remain in our culture — and how daunting a task the "letting people in" process remains for far too many.
Brown wants every LGBTQ person to feel safe and supported on their own journeys of letting people in.
[rebelmouse-image 19533531 dam="1" original_size="750x499" caption="Brown with "Queer Eye" co-stars Antoni Porowski and Bobby Berk. Photo by Noam Galai/Getty Images for Shorty Awards." expand=1]Brown with "Queer Eye" co-stars Antoni Porowski and Bobby Berk. Photo by Noam Galai/Getty Images for Shorty Awards.
Don't feel pressure to adhere to anyone's timeline but your own, the "Queer Eye" star advised those who aren't living openly as LGBTQ quite yet. Make sure to find other queer people and allies who will love you just the way you are.
And, of course, never lower the bar to excuse bigotry.
"If they do not want to come into your life immediately, that has nothing to do with you — they are on their own journey," Brown said. "Do not tolerate disrespect, because you deserve only the best."
If you want more tips and advice on "letting people in," check out online resources at GLAAD and The Trevor Project to learn more.
This article was originally published on April 24, 2018.