Cities
Group of black peacemakers stop a rioting white teen from breaking a window with his skateboard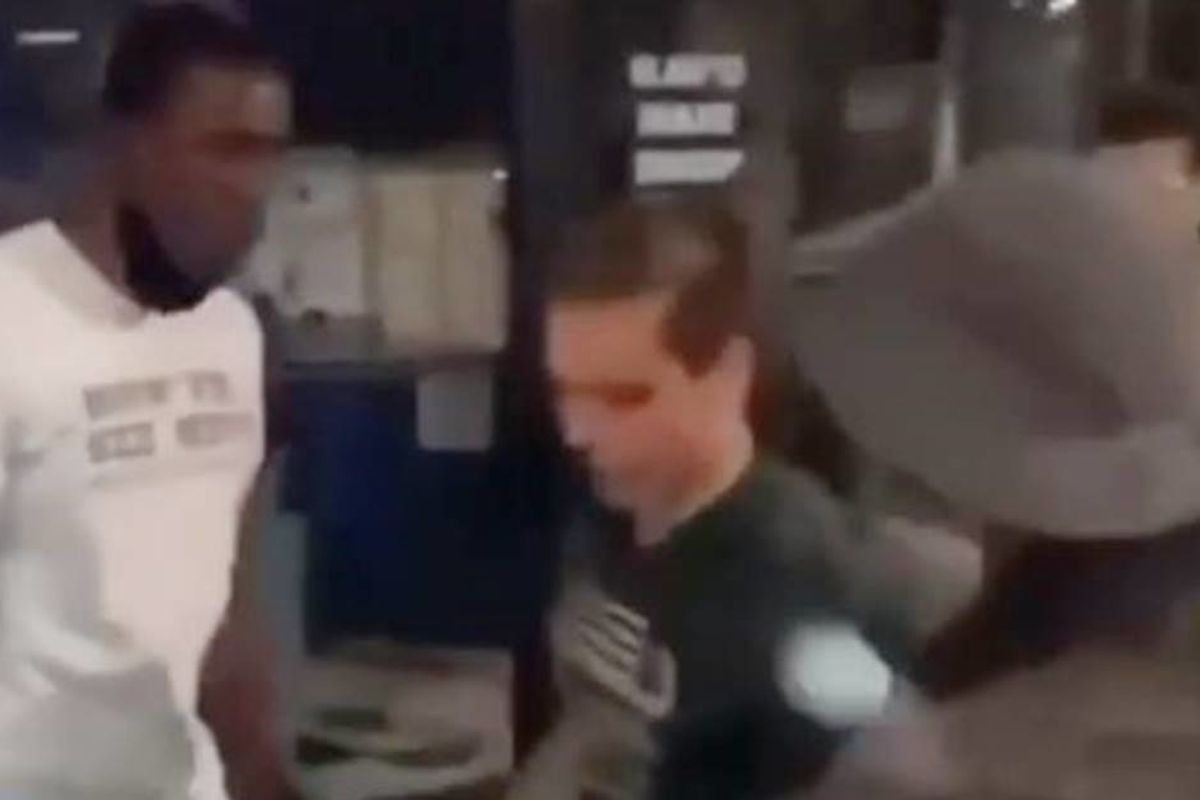 via Tanks Good News / Instagram
There have been thousands of demonstrators of all colors and creeds taking it to the streets of over the past week to protest the killing of George Floyd by a Minnesota police officer. A very small group of them have turned the peaceful demonstrations into violent riots by breaking windows, looting and getting into confrontations with police.
These troublemakers are as diverse as the peaceful demonstrators. But when the narrative is told by authorities, people of color will no doubt scapegoated for the violence and destruction.
That's probably why a group of black peacemakers pulled the skateboard out of this white teenager's hands as he attempted to bash in a storefront window.
A great example of black people standing up against those who use the demonstrations as an excuse to vandolize and riot happened over the weekend in Los Angeles when a woman tagged "Black Lives Matter" on Starbucks storefront.
The two protestors were confronted by a black woman who chastised them saying, "Y'all doing that for us and we didn't ask you to do that," she says in the video. "Listen, don't spray stuff over here where they gonna blame black people for this, and black people didn't do it."