GRAPHIC: These 10 Companies Own So Much, They Even Own This Graphic
We already know that 90 percent of the media is controlled by six companies, 37 banks have been consolidated into four, 307 types of corn have been reduced to 12, and these 10 companies own practically everything else. What's next?
07.31.12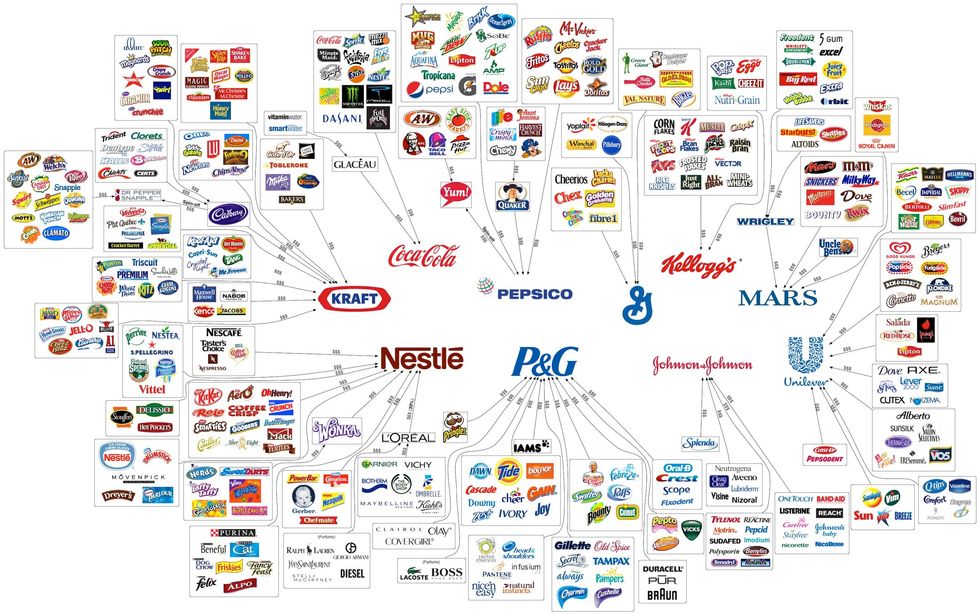 Disclaimer: The graphic has not been updated to reflect P&G's sale of Pringles to Kellogg and Pepsi hasn't owned Taco Bell since the 90's, but that doesn't make it any less creepy.
More