Planet
Greta Thunberg powerfully calls out Congress for inaction on climate change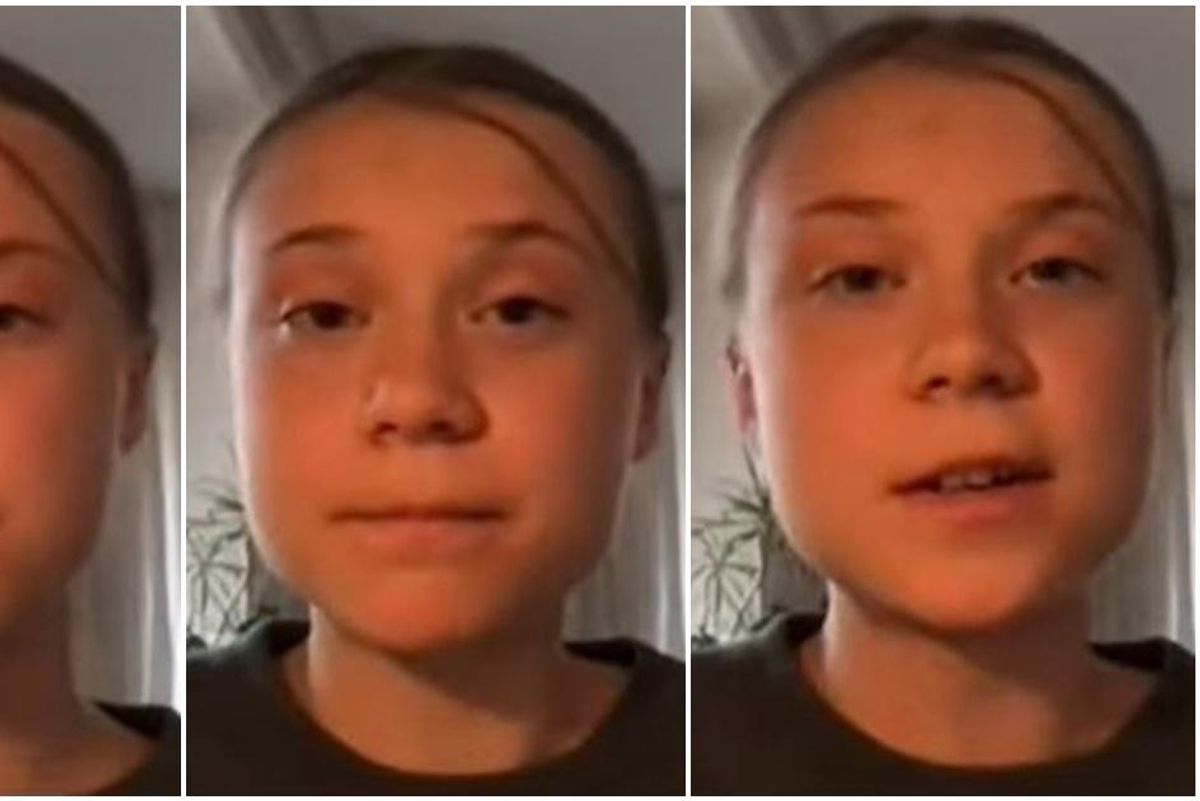 via Forbes / YouTube
Swedish climate activist Greta Thunberg, 18, gave a blistering critique to a House of Representatives panel on Thursday, focusing on the country's fossil fuel subsidies.

Thunberg appeared virtually at the two-day Earth Day summit where the Biden Administration announced its pledge to slash U.S. greenhouse gas emissions in half by 2030.
Thunberg has become an international climate icon after delivering impassioned speeches to the United Nations and inspiring the largest climate change protest in history in 2019.
---
The activist began her statement by casting aside any attempt to educate the panel on why addressing climate change is an important issue because it's settled science and the ramifications are clear. "I'm not even going to explain why we need to make real, drastic changes and dramatically lower our emissions in line with overall, currently best-available science," she said.
Greta Thunberg Testfies Before Congress On Earth Day, Says US Is "The Biggest Emitter In History"www.youtube.com
She pointed out that the U.S. government is speaking out of both sides of its mouth when it comes to the environment. On the one hand, the U.S. has rejoined the Paris Agreement, and made a dramatic new pledge to reduce greenhouse gas emissions.
On the other hand, it also subsidizes fossil fuel companies — arguably the largest contributors to climate change — tens of billions of dollars every year.
"It is the year 2021. The fact that we are still having this discussion, and even more that we are still subsidizing fossil fuels, directly or indirectly, using taxpayer money is a disgrace," Thunberg told the committee.

The U.S. government has subsidized gas, coal, and oil for decades, a report by Greenpeace found that the direct subsidies amount to around $20 billion a year. A recent report by Forbes found that in 2020, the fossil fuel industry received $30 billion in subsidies and direct pandemic relief.
Matthew Kotchen, economist from Yale University, said that if fossil fuel companies in the United States were made to pay for the real environmental and health costs of their products, it would set them back around $62 billion a year.
"Fossil fuel companies benefit in a big way because prices currently do not reflect the environmental and social costs associated with the production and consumption of fossil fuels,'' Kotchen said.
"A change would really affect their bottom lines, and this study estimates how much," he continued.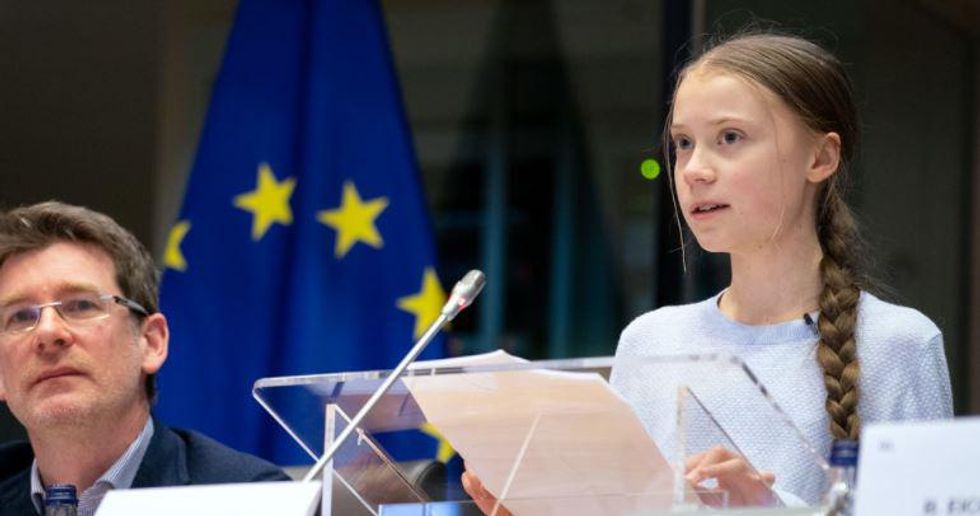 via European Parliament / Flickr
Thunberg reiterated the fact that the U.S.'s actions aren't aligning with the overall goals of the Paris Agreement. "The gap between what we are doing and what actually needs to be done in order to stay below the 1.5-degree celsius target is widening by the second," she said.

One of the main goals of the Paris Agreement is to prevent the planet from warming an additional 1.5 degrees celsius. According to NASA, should the Earth warm an additional 1.5 degrees Celsius, it will experience droughts, heatwaves, water-stress, extreme precipitation, loss of biological species, and biome shifts.
She ended her statement with a warning.
"So, either you do this or you are going to have to start explaining to your children and the most affected people why you are surrendering on the 1.5-degree target," Thunberg said. "Giving up without even trying."