Sponsored
Girls at Work, Inc. shows girls they can do anything they put their mind to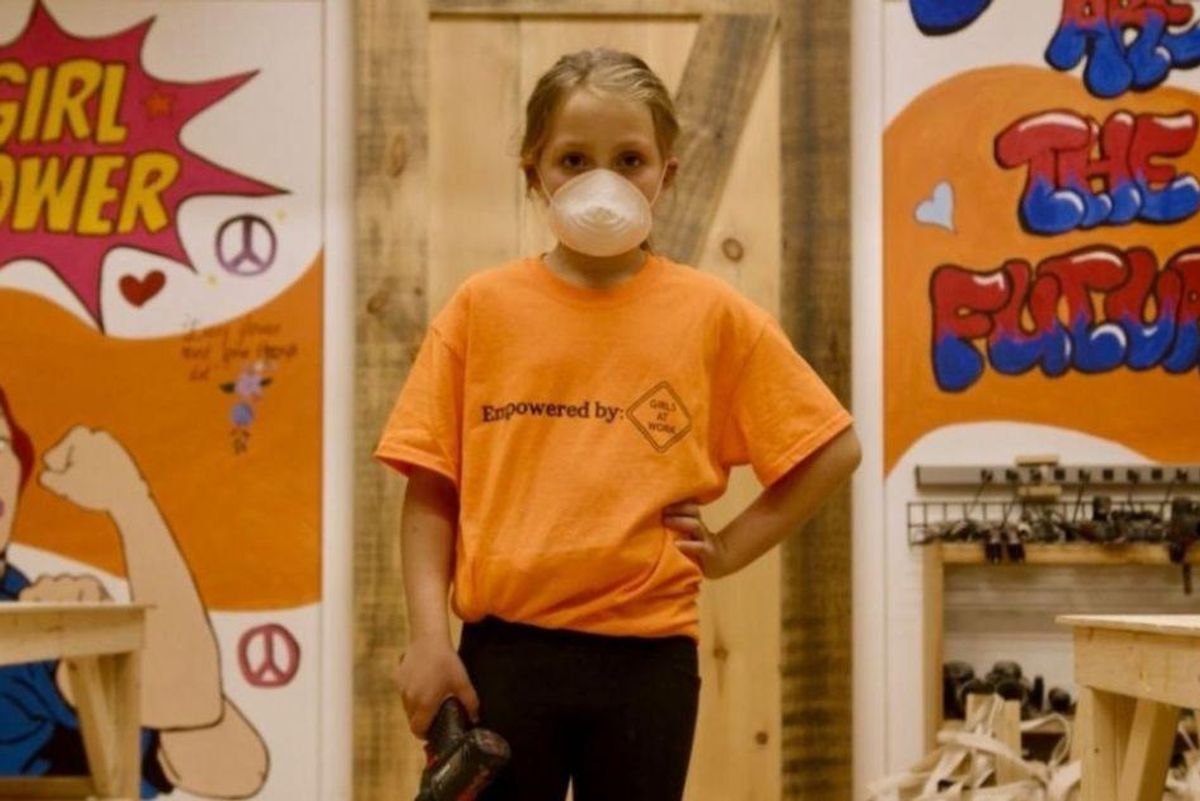 True
Girls are bombarded with messages from a very young age telling them that they can't, that is too big, this is too heavy, those are too much.
---
Unless someone takes the time to show them otherwise, they will grow up believing those limitations are true—and never reach their full potential.
Girls at Work, Inc.
, a nonprofit based in Manchester, NH, wants to change that by showing girls that they CAN.
Elaine Hamel founded Girls at Work, Inc. in 2000 because to her, empowerment isn't just a buzzword but a way of life. Their mission is to challenge traditional norms and normalize girl power, focusing specifically on uplifting and supporting inner city girls between the ages of 8 and 18, who need stability, safety, and confidence.

The girls attending summer camps or after-school programs work in groups and learn how to problem solve, communicate, and use tools to build something practical. Hamel believes that learning how to use power tools shows the girls that they can do anything they put their minds to, better preparing them for a bright future.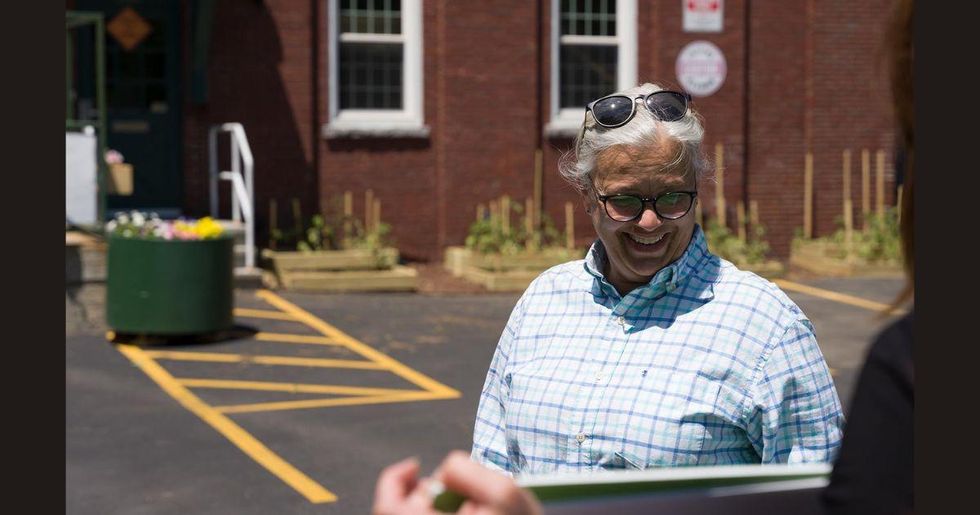 Photo courtesy of TD Bank
Elaine's forward-thinking, positive leadership, and passion for the community is exactly why TD Bank chose to honor her for the 2022 #TDThanksYou campaign, a North American campaign demonstrating the bank's gratitude and commitment to their customers by celebrating, recognizing, and thanking unsung heroes in exciting and meaningful ways. Hamel is one of six honorees recognized this year and was presented with power tools and gift certificates to purchase additional items needed to enhance the program.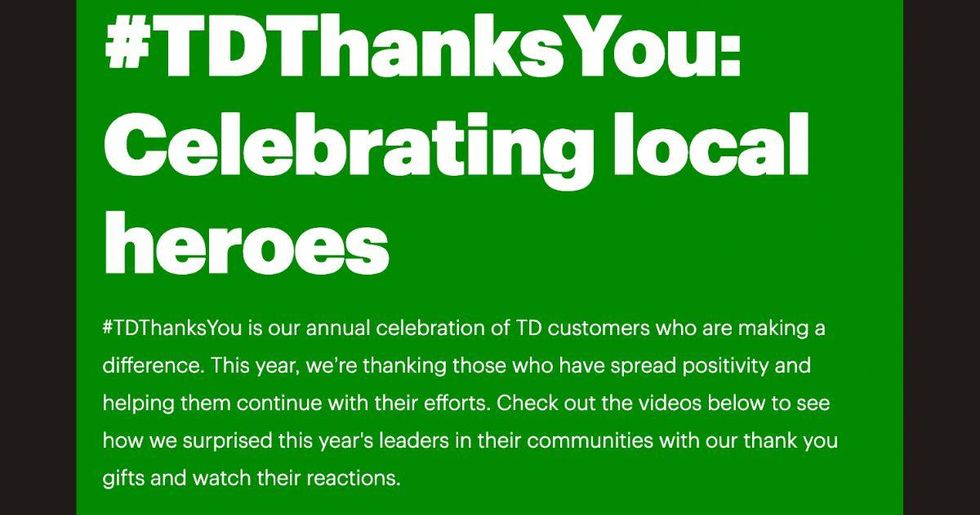 Hamel understands what it feels like to hear the word "can't." Growing up, she struggled to find her place in a world that seemed to be built by, and for, men. As a kid she loved to "create or fix things" and always found something to tinker with. Before long, she discovered not only did she enjoy building and repairing things, but she was very good at it.
She spent the next several decades breaking down the multitude of barriers that a woman pursuing a career as a general contractor faced in the 1980s and 1990s.
"It was really brutal when I first started out in construction," Hamel said. "The men were so cruel. But I grew up with five brothers and I was used to it. I told myself I'd be the boss one day…and now I am."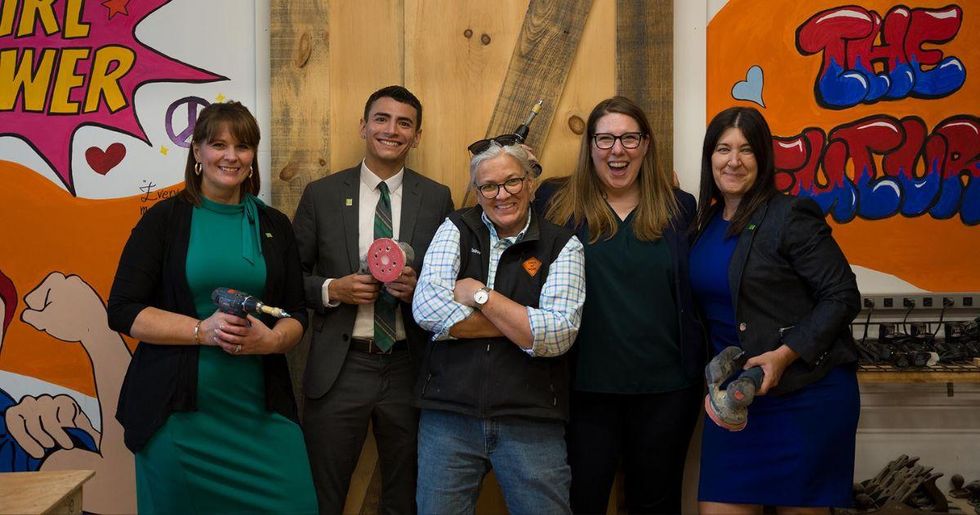 Photo courtesy of TD Bank
The process of learning how to become stronger and more confident in her natural abilities sent her career soaring, and drives her life's work—empowering girls to take up space and take control of their own lives.
"These are kids who grapple with neglect, food insecurity, and extreme poverty," said Hamel. "They're not soaring in school because they're in survival mode. They're hungry and unable to focus and learn." Hamel's solution is a fully stocked food pantry, where the girls can shop for groceries before heading home. Girls at Work, Inc. also has a "kindness closet," stocked with clothing, shoes, outerwear and other items.
After addressing their immediate needs, the girls are ready to get to work. "There are many programs out there devoted to teaching trades and skills to girls," said Hamel, "But this is about learning how to think critically and problem solve. Pushing through that is what actually empowers them."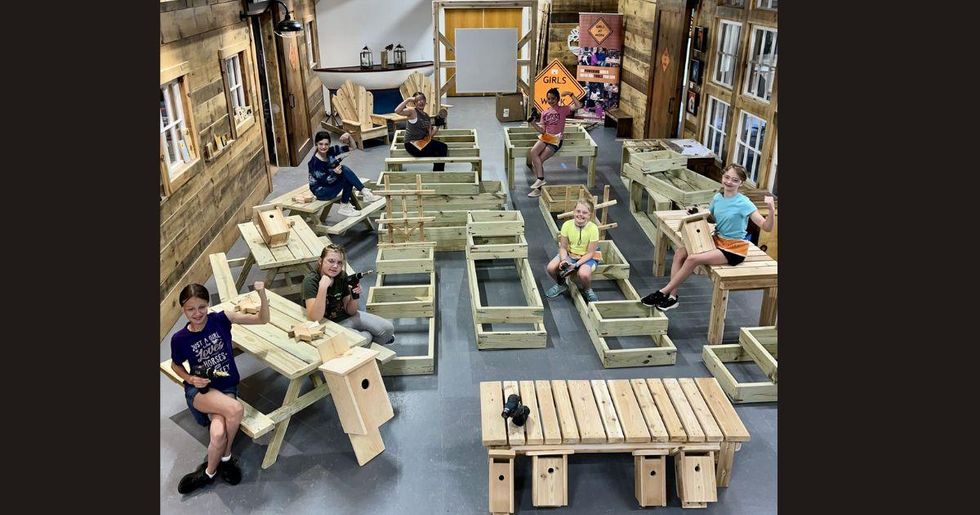 Photo courtesy of Girls at Work
The nonprofit is a vital part of the community, relying heavily on donations and volunteers to keep it going. For example, a club of retired men volunteer their time to pre-cut the lumber for Girls at Work, Inc.'s projects. The girls use that lumber to create things—like picnic tables, benches, and birdhouses—which in turn are donated to local organizations.
Hamel says she's built with over 20,000 girls so far, and her goal is to hit one million. Her dream is to secure funding to open up new locations to serve even more communities and says that watching these girls' step into their power and believe in themselves is what keeps her moving forward. The world needs more heroes like her.
To learn more about this year's #TDThanksYou heroes, visit https://www.td.com/us/en/about-us/customers/humans-with-heart