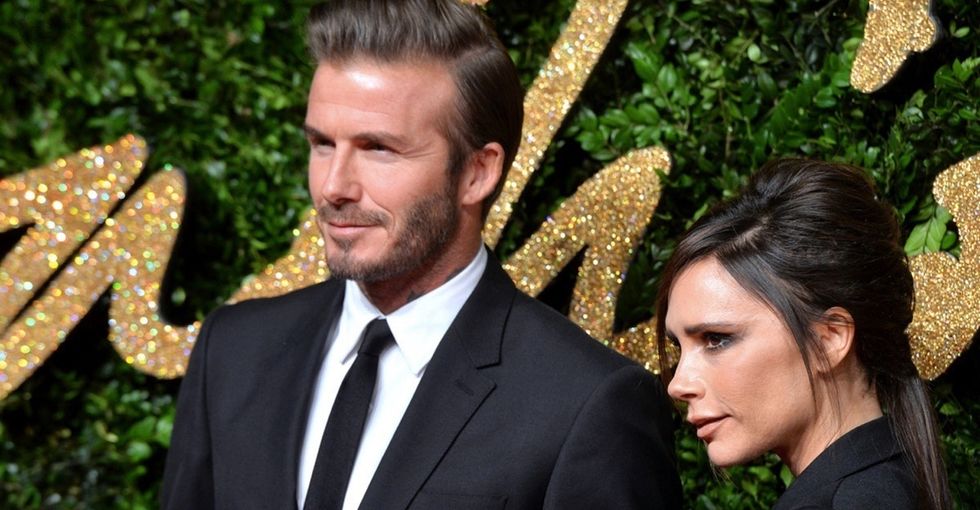 Yes, David Beckham is really good at soccer.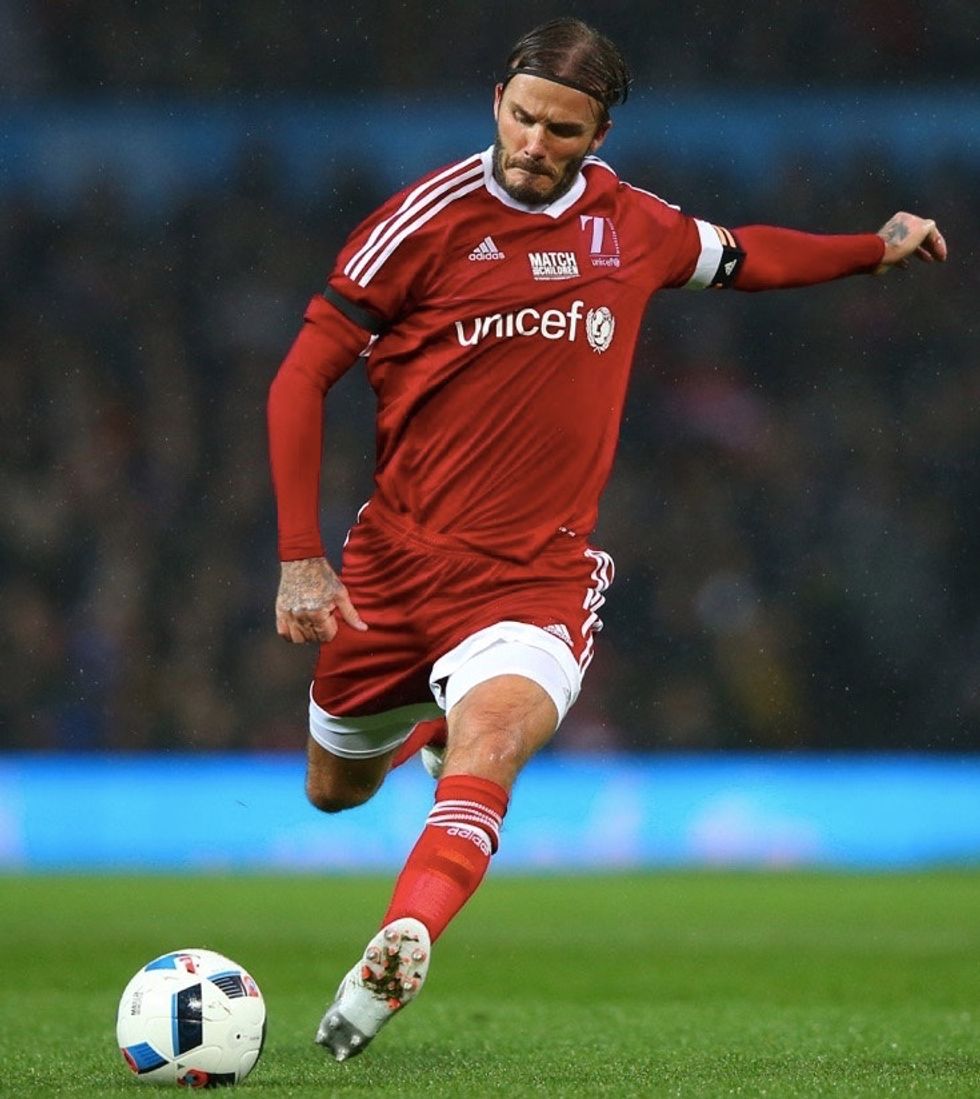 And, yes, he's very easy on the eyes.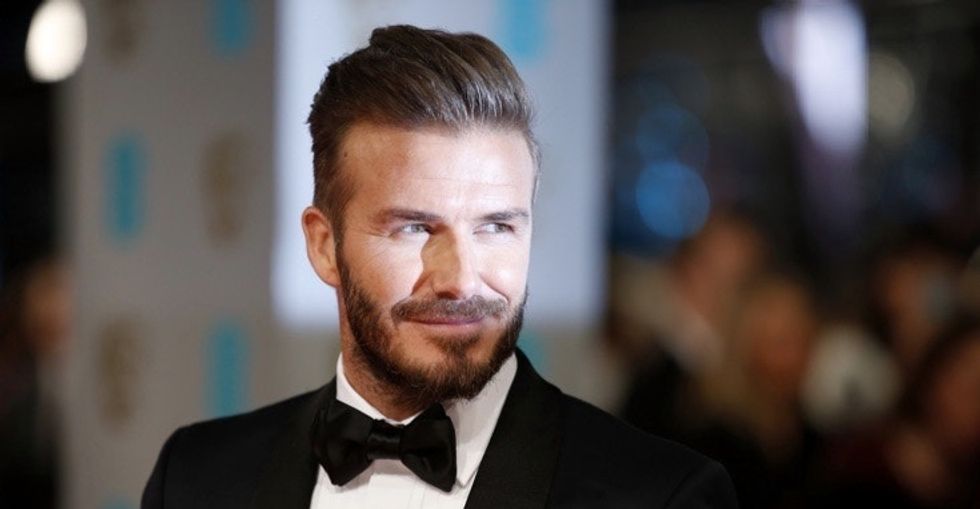 ---
But it's Beckham's generosity of spirit that really makes him shine.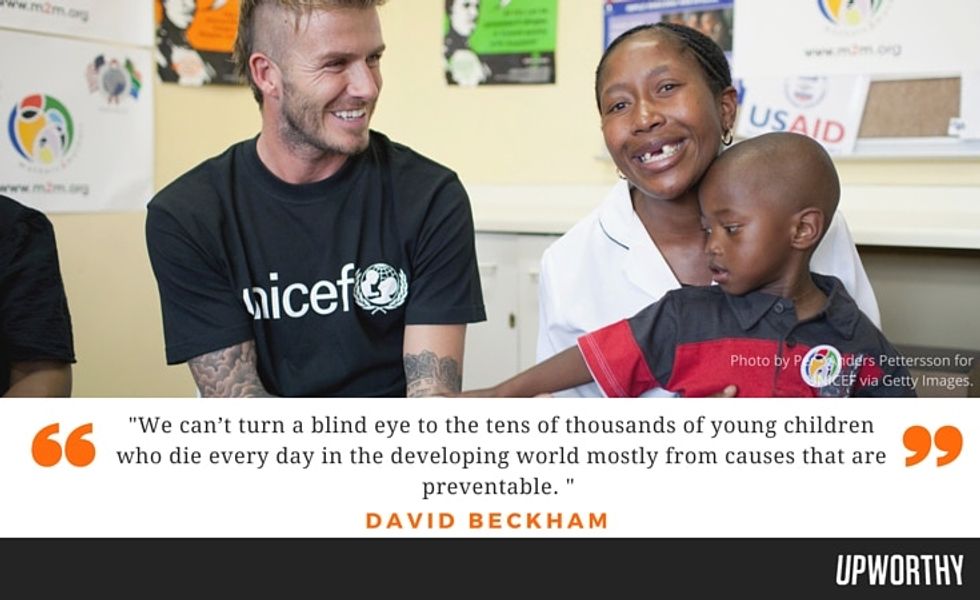 On Jan. 12, 2016, Beckham received the Danny Kaye Humanitarian Leadership Award from UNICEF for his commitment to children worldwide.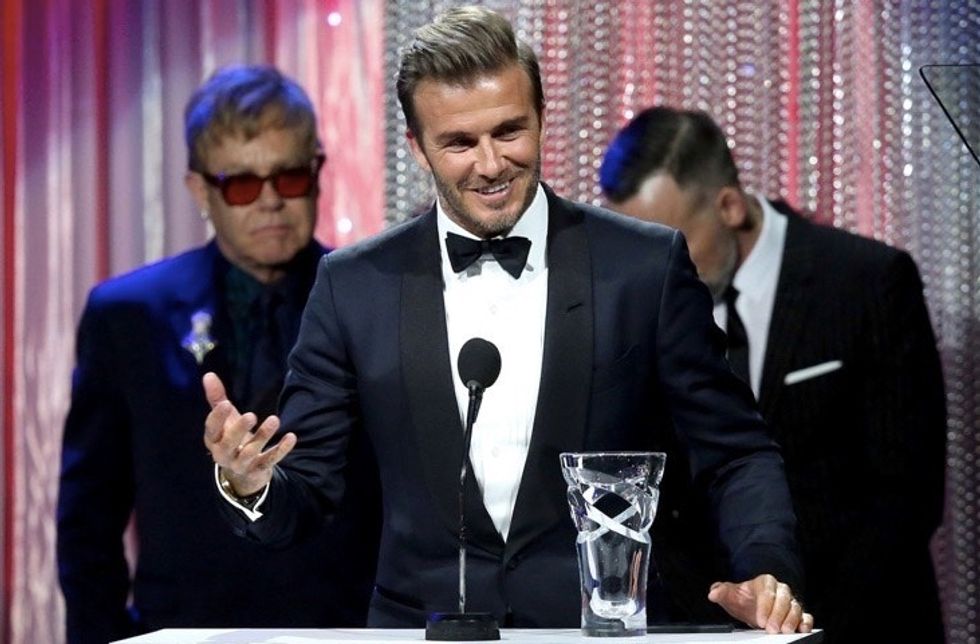 The honor, named for UNICEF's first celebrity ambassador, Danny Kaye, is bestowed upon individuals who take an active role to save and improve the lives of children around the globe.
But awards like this don't signal the culmination of a life's work. In fact, they often mean just the opposite. 
Which is to say, Beckham's done a lot — but he's just getting started.

In 2015, Beckham launched 7: The David Beckham UNICEF Fund — the 7 being a reference to his jersey number.
The 7 fund differs slightly from Beckham's work as a goodwill ambassador. Instead of visiting a single destination, Beckham traveled to seven different countries to take part in seven big initiatives including education, HIV/AIDS prevention, and clean water. 
Long term, Beckham plans to serve as a fierce advocate for these children while encouraging others (especially his famous friends) to give give what they can to help meet these urgent needs. 
And Beckham even found a way to incorporate his first love, soccer, into his charitable mission.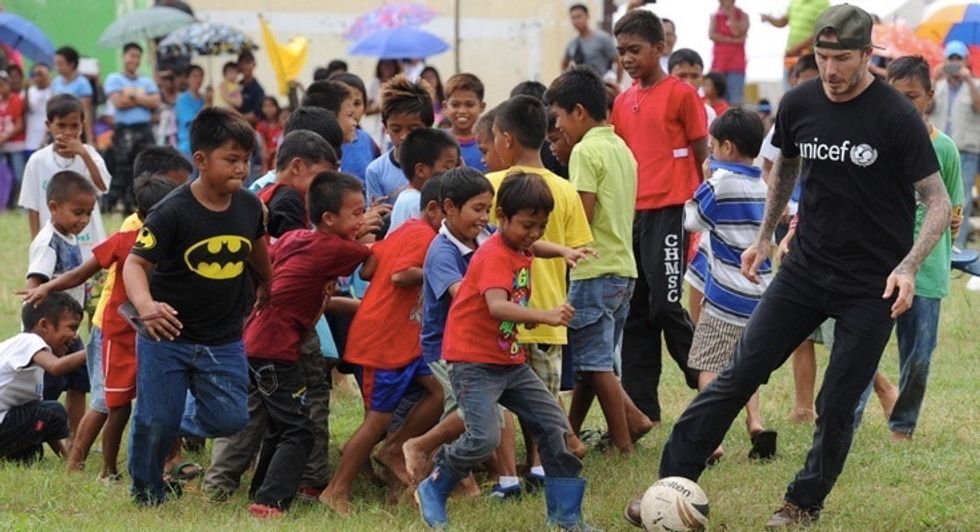 Beckham committed himself to playing seven soccer matches on all seven continents in 10 days. 
Instead of the the well-appointed, sold-out stadiums he was accustomed to, he traveled to rugged and remote locations where UNICEF serves, like a small village in the highlands of Papua New Guinea and a refugee camp in Djibouti.
And yes, the star and his crew even made their way to Antarctica.
So next time you run into David Beckham, remember this: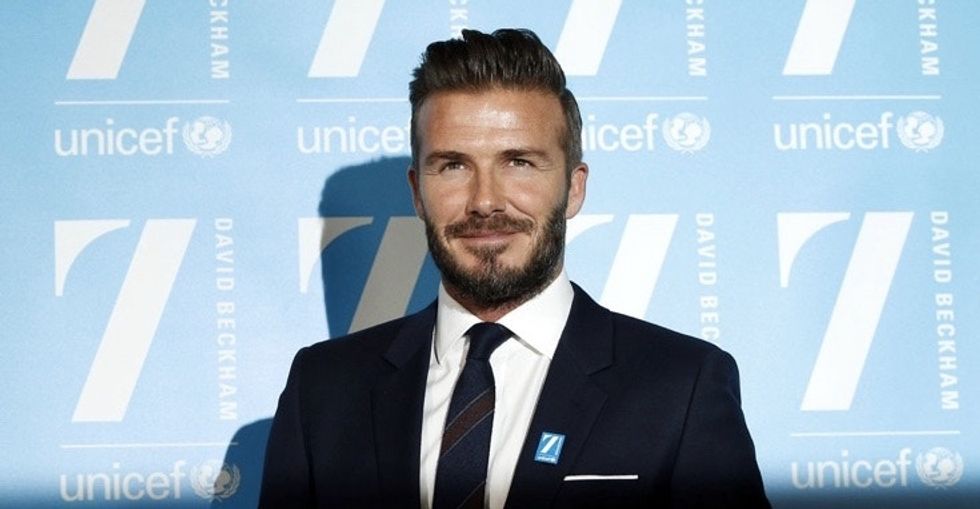 Try not to faint. 
Give him a high five (or long sensual hug) to thank him for all the good work he's done for kids around the globe. 
Because you don't need a cape, or even an international modeling contract, to be a hero, just a kind heart. (Though the latter certainly doesn't hurt.)