Ever Wonder Why People 100 Years Ago Died So Much Younger? It's These 14 Reasons.
1796. That's when we invented vaccines. An English doctor named Edward Jenner took incredible risks to try to rid his world of smallpox. Because of his efforts and the efforts of scientists like him, the only thing between deadly diseases like the ones below and extinction are people who refuse to vaccinate their kids. Don't be that parent.
11.21.14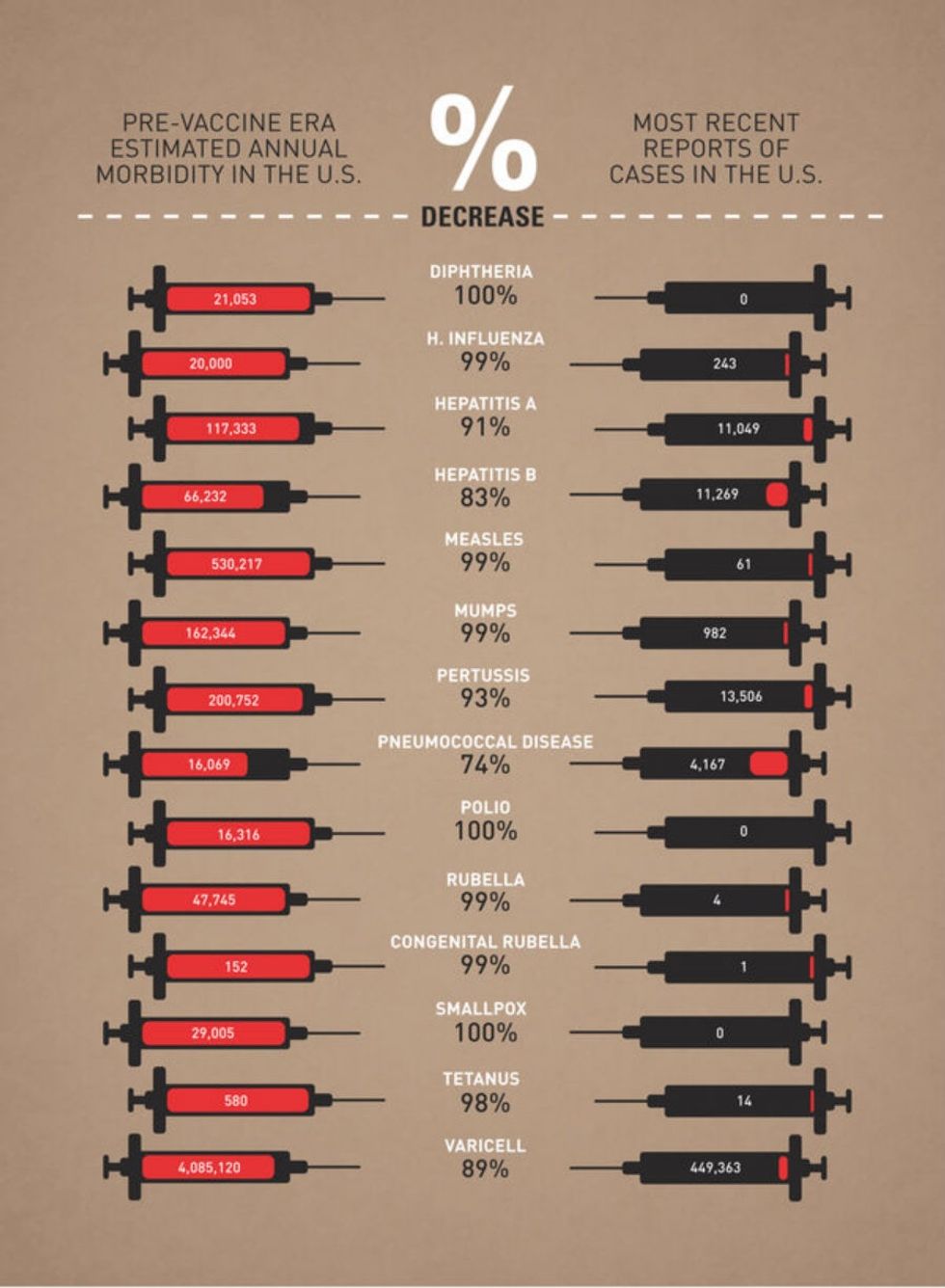 ---
FACT CHECK TIME! This infographic is based on data from 2012. Unfortunately, because of the misinformation from the anti-vaccination movement, some of these diseases are trending up in a really bad way. Measles is the starkest example. There were about 61 cases of measles in all of 2012, but in just the first seven months of 2014, there have been nearly 600.
More