popular
Ernst & Young's advice to female employees is an archaic throwback to the 1950s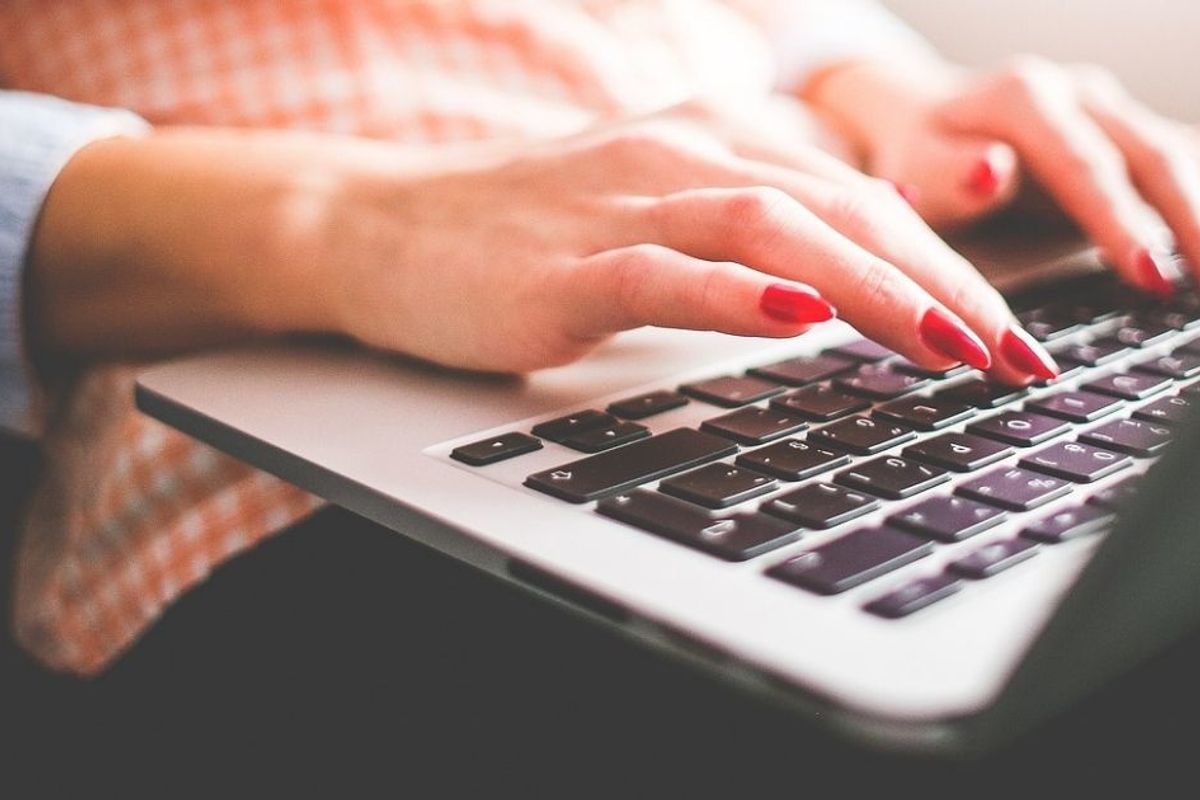 Pixabay
In today's episode of WTH, professional accounting services firm Ernst & Young has taken gender dynamics in the workplace to a whole new level. And by whole new level, I mean totally batsh*t backwards.
An anonymous former employee sent a 55-page Power-Presence-Purpose (PPP) presentation to HuffPost, detailing a self-improvement training offered to employees last year. According to "Jane," who has since left the company, the presentation was demeaning to women and left her feeling like a piece of meat.
---
For example, a section focused on appearances said that women need to "signal fitness and wellness" (is there any way to read that other than "don't be fat"?), and that women should have a "good haircut" and "manicured nails." They should also wear "well-cut attire that complements your body type," but also "don't flaunt your body" and "don't show skin" because "sexuality scrambles the mind."
So be hot, but not too hot. Wear clothes that flatter your body, but make sure no one notices your body. Be sure that your idea of not-too-much-skin conforms to every other person's subjective sexy threshold. And get your nails done, lady.
Now how about we tack on a list of arbitrary "masculine" and "feminine" traits that make men look like natural leaders (ambitious, assertive, dominant, makes decisions easily, strong personality) and women look like pushovers (childlike, flatterable, gullible, soft-spoken, yielding).
Attendees were given a "Masculine/Feminine Score Sheet" before the seminar and asked to rate how they ranked on each trait in and out of the workplace. Jane said the message was that you had to keep these stereotypical traits in mind and adhere to them if you want to be successful at work.

She also said that women at the training were coached in how to interact with men, with advice such as:
Don't directly confront men in meetings, because men perceive this as threatening. (Women do not.) Meet before (or after) the meeting instead.

If you're having a conversation with a man, cross your legs and sit at an angle to him. Don't talk to a man face-to-face. Men see that as threatening.

Don't be too aggressive or outspoken.

Jane said that attendees were told that women's brains are 6% to 11% smaller than men's brains, with no further explanation for why that would even be relevant. It was also explained to them that women have a hard time focusing because their brains absorb information like pancakes soak up syrup. Men's brains are more like waffles, and they are better able to focus because they compartmentalize information in each little square.
So...Men are from Waffle House, Women are from IHOP? What actual fresh hell did we just fall into?
And wait one hot minute. If men are so good at focusing because waffles, what's with the bit about skin and sex scrambling their brain? Can they not just put sex into one waffle square and professionalism into another? If their brains are so good at separating out all the information they take in, how are they not capable of seeing a colleague without her legs crossed as just a colleague and not a sexy threat to their male ego? Could it be because the entire premise of this idea is bullpucky?
Interestingly, the presentation was actually created by a woman—Marsha Clark, an outside consultant. The HuffPost article, in which Clark declined to comment, explains a bit of her background and why perhaps her approach to gender in the workplace appears so out-of-date:
"Clark touts her own business experience as critical to her consulting expertise. According to her website bio, she served as an executive at Electronic Data Systems, the Texas technology company founded by Ross Perot, for 21 years before striking out on her own as a consultant in 2000.

Working as one of the few women in the C-suites of the Texas tech industry in the 1980s and 1990s would have been a sexist minefield. That experience may be why Clark's advice still follows an older approach of telling women how to navigate within stereotypes rather than confronting them more directly."
Yeah, maybe. But it's baffling that anyone in 2018 could possibly find the above advice not completely abhorrent. Internalized misogyny, anyone?
Ernst & Young told HuffPost that the version of the training described here is no longer being used and that they disagreed with Jane's characterization of it. "Any isolated aspects are taken wholly out of context," they wrote. Mmmkay. I'm not sure how any of the above would be considered favorable in any context. And that's great that they aren't using this version any more, but it's only been a little over a year since they did—as if we didn't know in July of 2018 that giving women conflicting advice about how they should look and telling them to be more demure and less assertive in the workplace was not archaic, 1950's thinking.

It's crap like this that makes me want to buy allll the Crush the Patriarchy t-shirts. But maybe that's just my syrupy pancake brain talking.