Culture
Virtual Disney tripping is even wilder with these 360°style theme park rides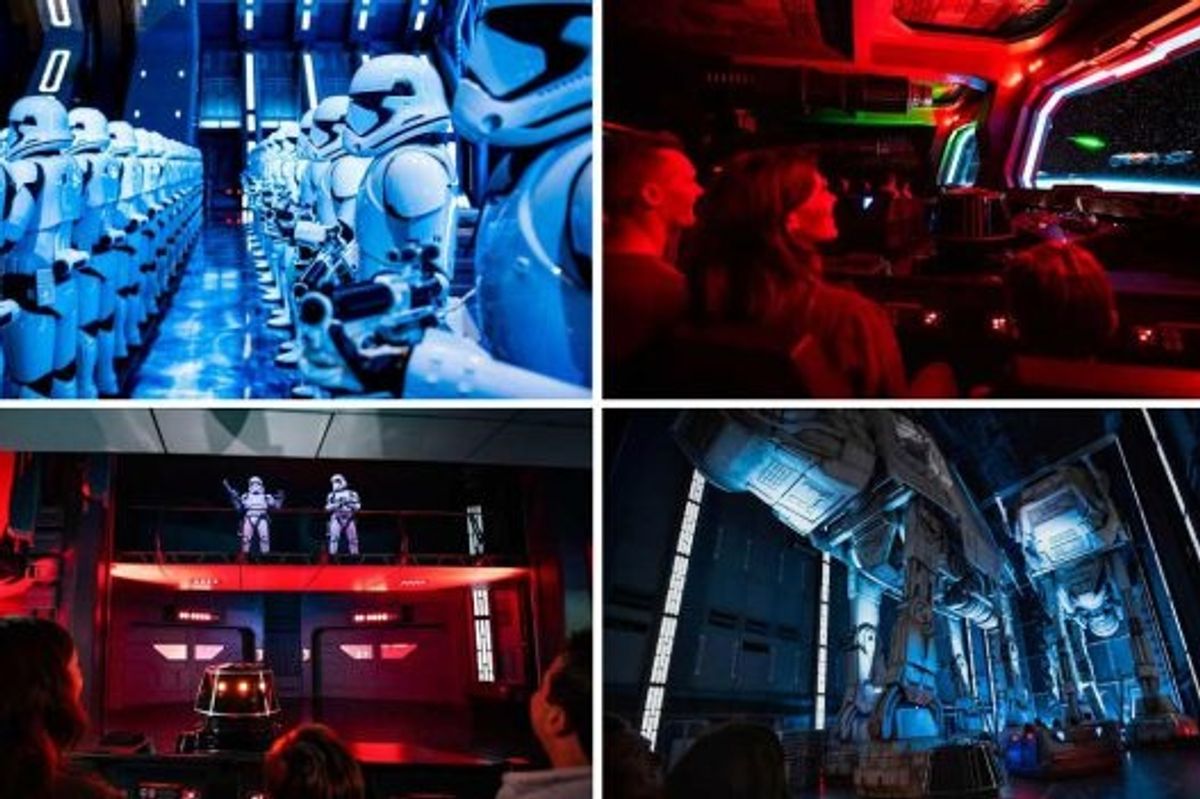 You may already have spent some time exploring the exquisite, intricate video walkthroughs of Disney theme parks, but be sure you're sitting down for this bit of news – and that you keep your arms, hands, legs and feet inside the vehicle at all times.

Your mobile device, a set of ear buds for some extra you-are-there-ness and just a little bit of imagination make it possible to take 360-degree, immersive rides on some of your favorite attractions; if you've got a portable VR viewer for your device, you can even go on incredible virtual-reality rides. (Should you choose to remain seated at all times, you can even watch them on your laptop, using your mouse or trackpad to control the view.)
---
It's all possible thanks to YouTube channel Virtual Disney World – plus, of course, some Disney Imagineering. The creators of Virtual Disney World have been astonishingly thorough and up-to-date – not to mention bi-coastal – so even if you weren't able to get a boarding group for Rise of the Resistance before Disney theme parks worldwide were forced to close, or to ride Mickey & Minnie's Runaway Railway in the mere 11 days it operated before the shutdown, here's your chance.
360º Tour of Star Wars Galaxy's Edge at Disney's Hollywood Studioswww.youtube.com
Prefer something a little more classic? You can choose from The Haunted Mansion at Walt Disney World or Disneyland and compare the not-insignificant differences – or even check out the ever-controversial Haunted Mansion Holiday from Disneyland, which re-themes the dark ride to The Nightmare Before Christmas for four months each year. There are even some 360° walkthroughs of Disney resorts, and a couple of the most popular rides at Universal Orlando – if you didn't want to wait in line 10 hours for Hagrid's Magical Creatures Motorbike Adventures, here's your chance to see what all the fuss was about.
360º Ride on Haunted Mansion Holidaywww.youtube.com
Even better, if you've got back or neck problems, high blood pressure, are prone to motion sickness or you're an expectant mother … it's not a problem at all!
Here's a quick rundown of some of the best of the 360° videos from Disney theme parks.

* Mickey & Minnie's Runaway Railway – Few people have had a chance to experience this centerpiece attraction of the Disney Hollywood Studios: Disney's parks closed a week and a half after it debuted. Now you can see the frenetic, cartoon-themed wackiness for yourself. (https://www.youtube.com/watch?v=Jaf4Vbj4ClA)

* The Great Movie Ride – Here's the super-elaborate, Audio Animatronics-filled dark ride that called the Chinese Theater at Disney Hollywood Studios home from 1989 to 2017. Pay special attention to the Wicked Witch in the Wizard of Oz sequence; for years, she was the most advanced animatronics figure Disney ever created. (https://www.youtube.com/watch?v=Jaf4Vbj4ClA)
* Mad Tea Party – Here's an extra dose of 360° craziness: spin while you spin and get yourself extra dizzy on the Magic Kingdom version of the "tea cups." The original ride at Disneyland was one of the opening-day attractions on July 17, 1955. (https://www.youtube.com/watch?v=4ouofPAuSxI)
* Spaceship Earth – The iconic geodesic sphere of EPCOT houses this 15-minute ride (about 10 minutes are included in this ridethrough, not including the personalized, interactive descent). The slow-moving dark ride through human history and the evolution of communications has been reworked three times in EPCOT's 38-year history and is about to undergo another big, as-yet-unrevealed change. (https://www.youtube.com/watch?v=iSIs3cCdlhc)
But Virtual Disney World isn't the only 360° game in Disney's town. The YouTube channel ResortTV1 also offers 360 videos of attractions, including the incomparable Kilimanjaro Safari at Disney's Animal Kingdom. By far the largest single Disney attraction at more than 110 acres (35 acres more than Disneyland itself), it's also one of the most stunning.
Disneyland fans won't be left out, because Dream Disney 360 offers this wraparound ride on Big Thunder Mountain Railroad, which opened in California in September 1979 (more than a year before the Walt Disney World version), so hang on to your hats and glasses, 'cause this here's the wildest ride on the Internet!
John Singh is a writer and entertainment-industry veteran who began his career as a newspaper journalist and has also worked at Disney, Lucasfilm Ltd., DreamWorks Animation and on a variety of films and TV series.