popular
That's why Verizon is launching a gaming tournament.
Courtesy of Verizon
True
If someone were to say "video games" to you, what are the first words that come to mind? Whatever words you thought of (fun, exciting, etc.), we're willing to guess "healthy" or "mental health tool" didn't pop into your mind.
And yet… it turns out they are. Especially for Veterans.
How? Well, for one thing, video games — and virtual reality more generally — are also more accessible and less stigmatized to veterans than mental health treatment. In fact, some psychiatrists are using virtual reality systems for this reason to treat PTSD.
Secondly, video games allow people to socialize in new ways with people who share common interests and goals. And for Veterans, many of whom leave the military feeling isolated or lonely after they lose the daily camaraderie of their regiment, that socialization is critical to their mental health. It gives them a virtual group of friends to talk with, connect to, and relate to through shared goals and interests.
In addition, according to a 2018 study, since many video games simulate real-life situations they encountered during their service, it makes socialization easier since they can relate to and find common ground with other gamers while playing.
This can help ease symptoms of depression, anxiety, and even PTSD in Veterans, which affects 20% of the Veterans who have served since 9/11.
Watch here as Verizon dives into the stories of three Veteran gamers to learn how video games helped them build community, deal with trauma and have some fun.
Band of Gamers www.youtube.com
Video games have been especially beneficial to Veterans since the beginning of the pandemic when all of us — Veterans included — have been even more isolated than ever before.

And that's why Verizon launched a challenge last year, which saw $30,000 donated to four military charities.
And this year, they're going even bigger by launching a new World of Warships charity tournament in partnership with Wargaming and Wounded Warrior Project called "Verizon Warrior Series." During the tournament, gamers will be able to interact with the game's iconic ships in new and exciting ways, all while giving back.
Together with these nonprofits, the tournament will welcome teams all across the nation in order to raise money for military charities helping Veterans in need. There will be a $100,000 prize pool donated to these charities, as well as donation drives for injured Veterans at every match during the tournament to raise extra funds.
Verizon is also providing special discounts to Those Who Serve communities, including military and first responders, and they're offering a $75 in-game content military promo for World of Warships.
Tournament finals are scheduled for August 8, so be sure to tune in to the tournament and donate if you can in order to give back to Veterans in need.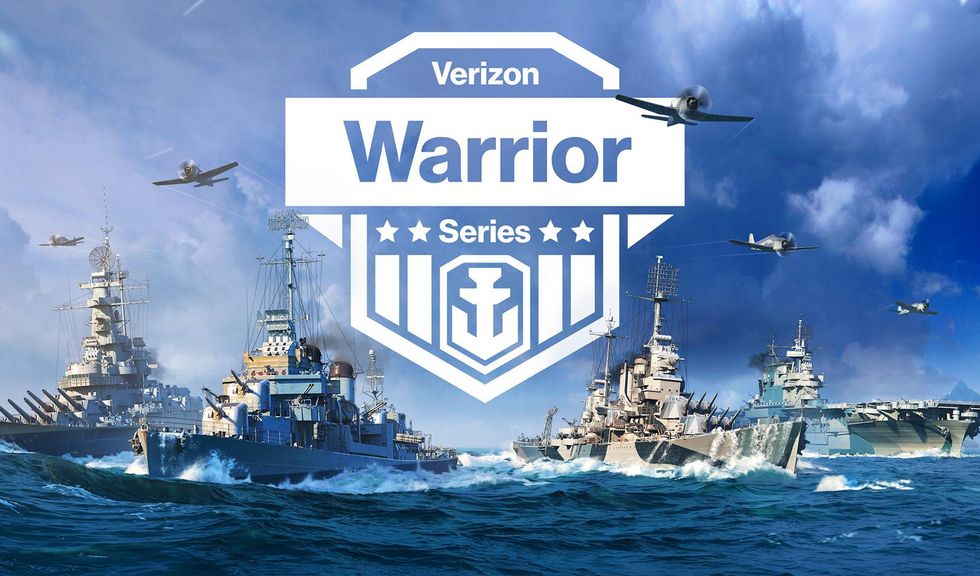 Courtesy of Verizon
via @Todd_Spence / Twitter
Seven years ago, Bill Murray shared a powerful story about the importance of art. The revelation came during a discussion at the National Gallery in London for the release of 2014's "The Monuments Men." The film is about a troop of soldiers on a mission to recover art stolen by the Nazis.

After his first time performing on stage in Chicago, Murray was so upset with himself that he contemplated taking his own life.
"I wasn't very good, and I remember my first experience, I was so bad I just walked out — out onto the street and just started walking," he said.
"I then thought, well if I'm going to die where I am I may as well go over towards the lake and float for a while after I'm dead,'' he continued. "So I walked over towards the lake and as I got there I hit Michigan Avenue and so I started walking north and I ended up in front of the art institute in Chicago.
Murray entered the building and was transformed after seeing "The Song Of The Lark," a painting by 19th-century French Naturalist Jules Adolphe Breton.
Murray describes the painting as a "woman working in a field and there's sunrise behind her." The painting reminded Murray that every day brings new opportunities.

"And I saw it that day and I thought, 'Well there's a girl who doesn't have a whole lot of prospects, but the sun's coming up anyway and she's got another chance at it,'" he said.
"So I think that gave me some sort of feeling that I too am a person and I get another chance every day the sun comes up," he said.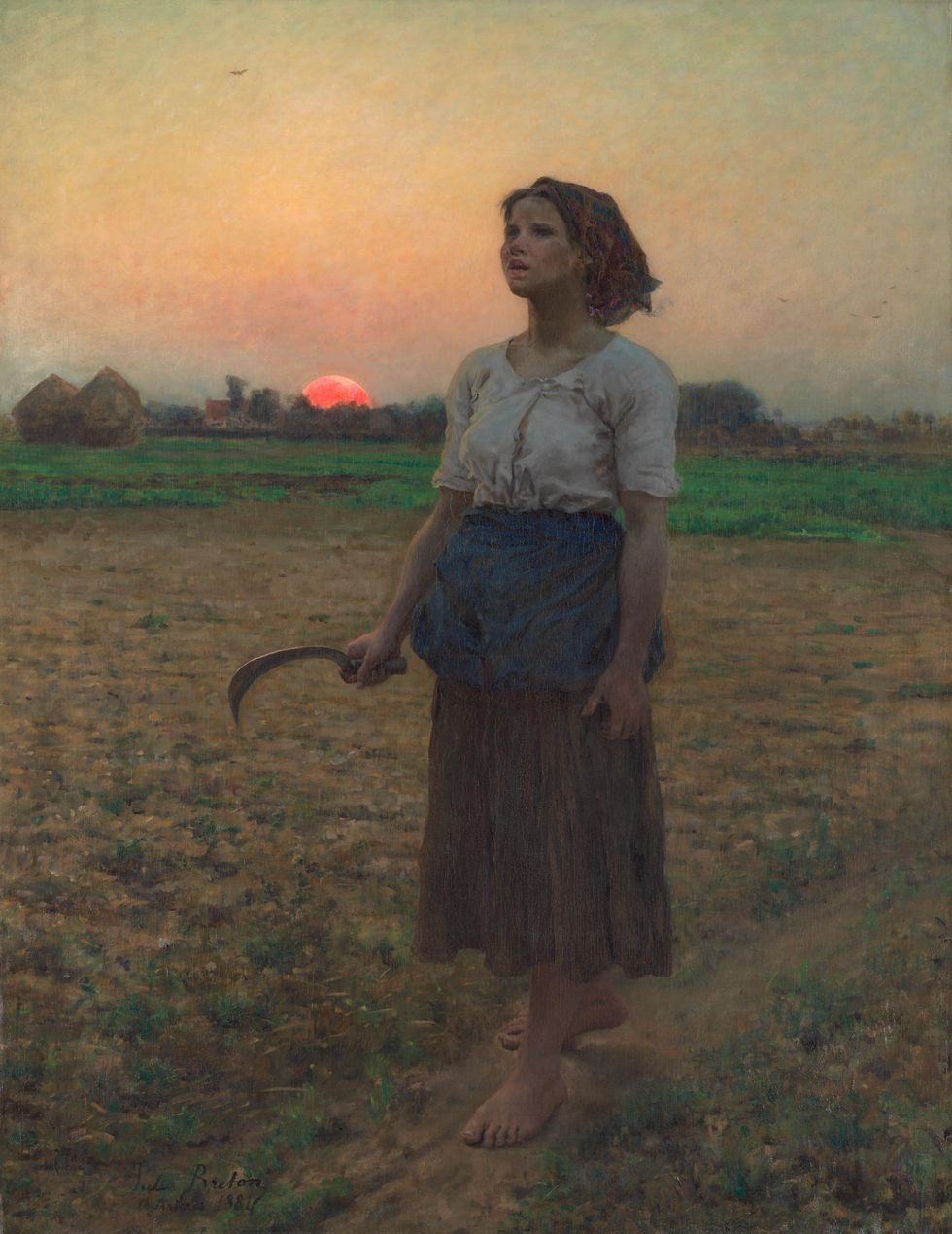 It's believed that the painting is titled "The Song of the Lark" because the small birds are known for singing every morning at sunrise. The woman in the painting appears to be transfixed by one in the air.

In 1918, American art teacher Flora Carpenter wrote that Breton was inspired to create the painting after hearing the song of a lark and finding it by tracking the gaze of a peasant girl.
"As you know, an English lark sings while flying high in the air instead of in the treetops as other birds do," Carpenter wrote. "Its song, too, is longer and far more beautiful than that of our lark, and has been the subject of many poems."
Get stories worth sharing delivered to your inbox