Most Shared
'I'm a woman & human first. That's what my craft is built on.'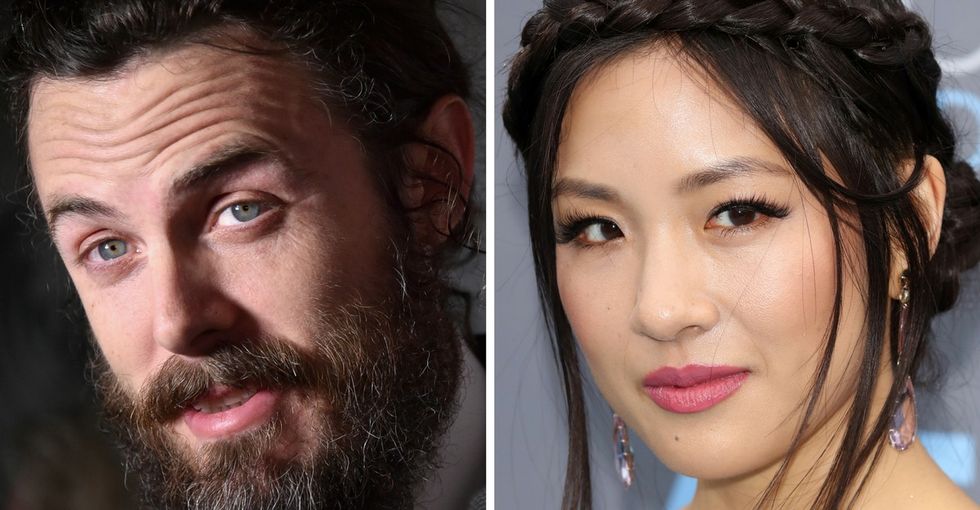 You may recognize actor Constance Wu.
She stars in "Fresh Off the Boat," the groundbreaking ABC sitcom that's been praised for giving a TV voice to the Asian-American experience (and for its downright hilarity).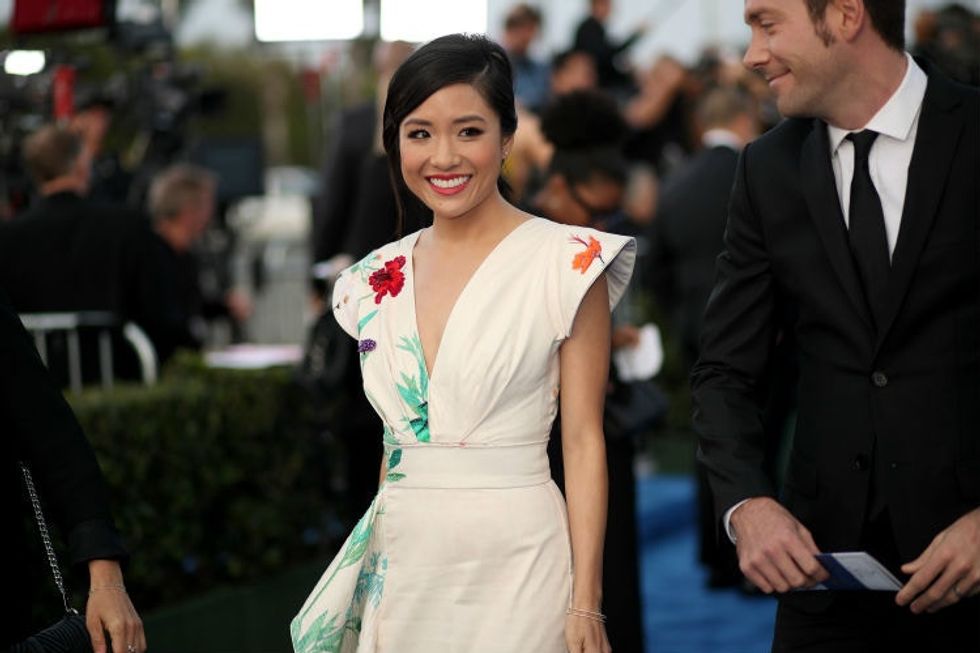 You may also recognize actor and director — and younger brother to Ben — Casey Affleck.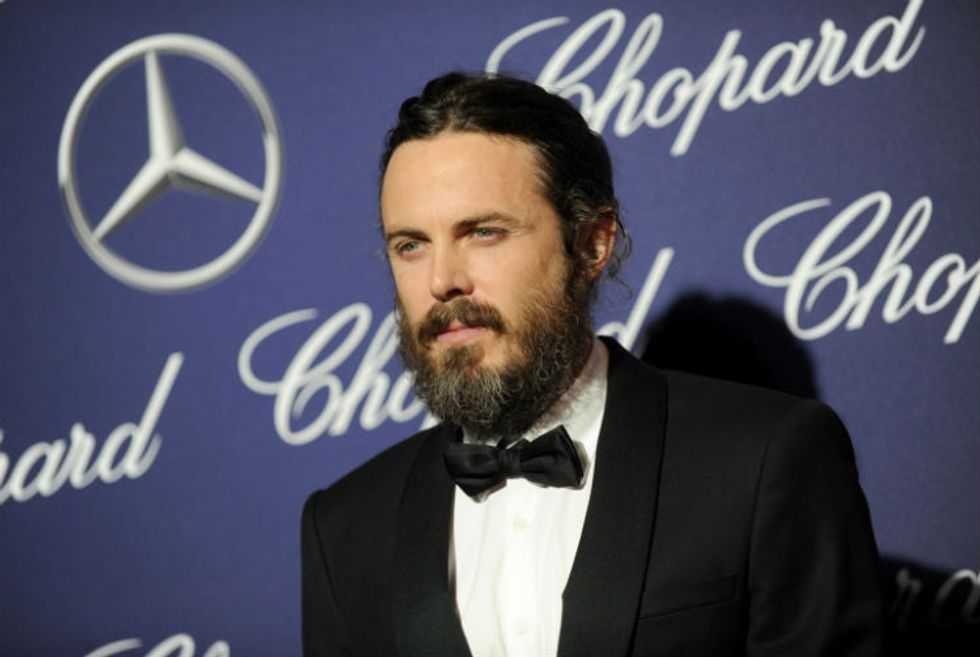 While Casey Affleck's been a standout in the indie-filmmaking scene for a while, it wasn't until more recently that he gained national recognition (aside from having a very famous big sibling) for his performances in films like "Gone Baby Gone."
Now, he's an Oscar favorite to win Best Actor for his performance in "Manchester by the Sea."
You may or may not also know that Affleck has been accused of sexual assault.
In 2010, two women who'd worked with him on the set of "I'm Still Here" said they were harassed by Affleck, according to The Hollywood Reporter. The accusations ranged "from incredibly unprofessional behavior to actual physical intimidation," The Daily Beast reported, detailing the troubling allegations. Affleck denied wrongdoing.
The suits were eventually dismissed after all parties agreed on an undisclosed settlement.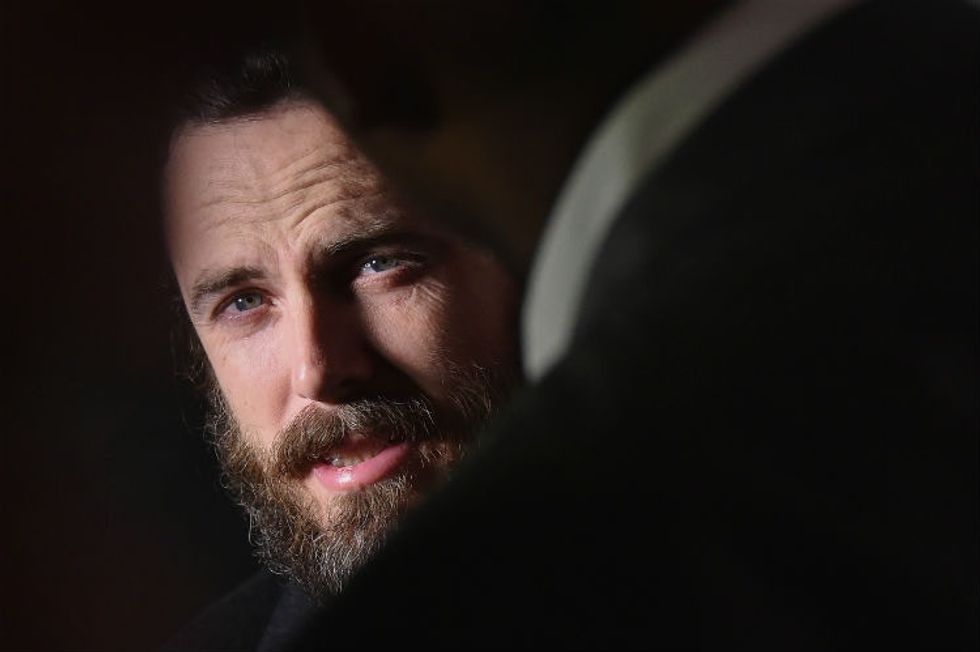 With all the recent Oscar buzz over his nod for "Manchester by the Sea," the idea that Affleck may have taken advantage of his position of authority on set to harass women has understandably disturbed many both inside and outside of Hollywood.
Constance Wu is one of them.
Speaking candidly on Twitter, Wu dug into Affleck for the allegations against him and criticized the Academy for overlooking the actor's troubling past.
First, she (sarcastically) pointed out why guys should all consider buying their way out of trouble, with a real reminder that just because something is settled "out of court" doesn't mean it didn't happen.
Boys! BUY ur way out of trouble by settling out of court!Just do a good acting job,thats all that matters!bc Art isn't about humanity,right?

— Constance Wu (@Constance Wu) 1485270102.0
Then, she pointed out why, in Hollywood, being a good actor often seems to trump being a good person.
Men who sexually harass women 4 OSCAR! Bc good acting performance matters more than humanity,human integrity!Bc poor kid rly needs the help!

— Constance Wu (@Constance Wu) 1485269524.0
Finally, she shared a powerful statement detailing why, exactly, Casey Affleck's Oscar nomination feels so wrong. "Casey Affleck's win will be a nod to Trump's," Wu tweeted with the note.
Here's a thing I wrote during an convo w/ @PeterShinkoda about how Casey Affleck's win will be a nod to Trump's. https://t.co/FjrRsniS9d

— Constance Wu (@Constance Wu) 1485271591.0
As Wu argues, Affleck's excellent performance in "Manchester by the Sea" should stand out completely separate from his eligibility to win an award that's devoted to honoring the craft of acting. After all, "the absence of awards [doesn't] diminish a great performance."
"Art doesn't exist for the sake of awards," she wrote. "But awards DO exist to honor all that art is trying to accomplish in life. So context matters."
In honoring Affleck with a nomination (or a win), Wu argues that the Academy is overlooking — and reinforcing — the entertainment industry's systemic, widespread, and often hidden mistreatment of women. And that's a problem.
Wu — whose sitcom airs on the same network that will broadcast the Oscars —  took a risk in choosing to speak out against Affleck.
But, as she noted, she's a woman and human before she's an actor.
I've been counseled not to talk about this for career's sake. F my career then, I'm a woman & human first. That's what my craft is built on.

— Constance Wu (@Constance Wu) 1485271757.0
The only way sexual harassment can thrive is if survivors and their allies are silenced.
Speaking out the way Wu did takes guts. As the 2016 election showed perfectly, survivors of assault are often mocked, deemed untrustworthy, and even blamed for their attackers' actions. Survivors don't speak out for the attention — they speak out for justice.
Through her Twitter feed, Wu showed the world how to stand up to sexual harassment and why it's crucial we all put being human before our own personal interests.