Joy
Police receive a prank 911 call. The suspect? An adorable baby monkey.
Monkey business at its finest.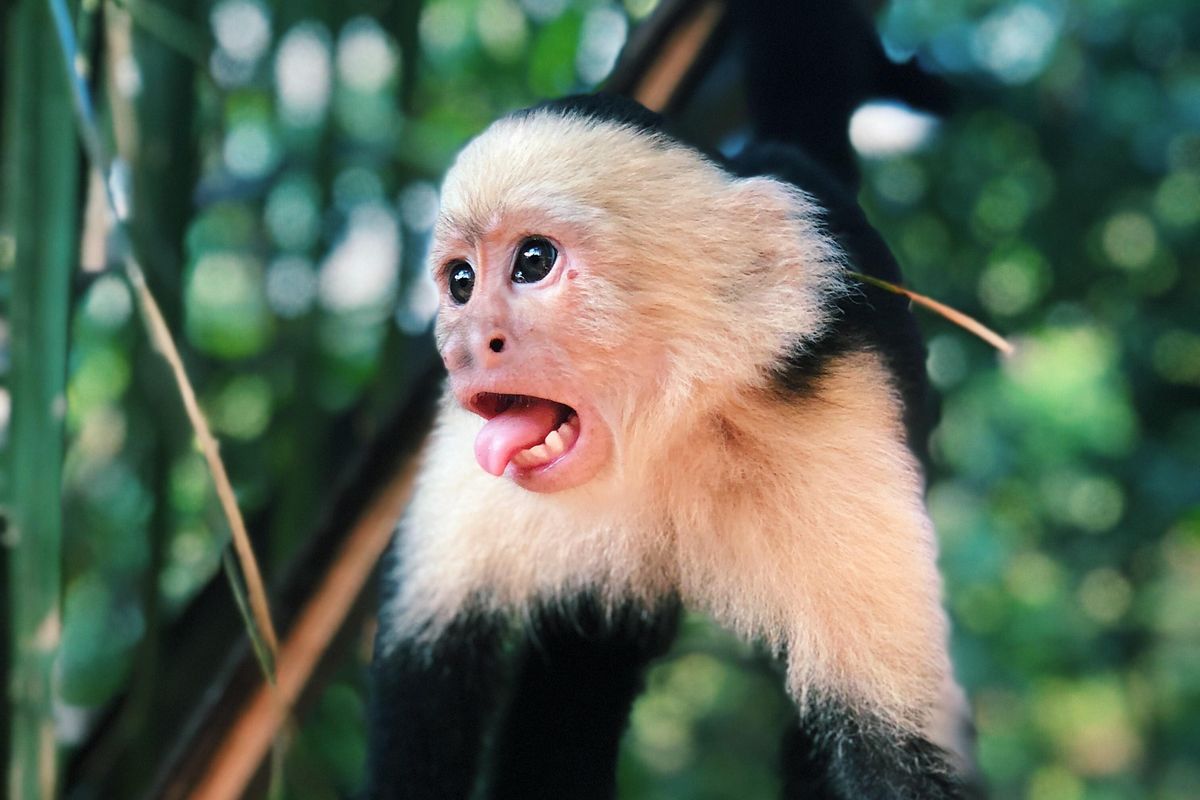 Prank calls are a popular way to monkey around, but this story takes it to a whole new level.
The San Luis Obispo County Sheriff's Office received a 911 call that was immediately disconnected. According to a social media post, dispatchers traced the mysterious call back to the offices of a local zoo nearby. However no one at the zoo made the call.
Make that no person.
Deputies soon realized the lawbreaker behind the call was Route—a baby capuchin with two opposable thumbs and quite possibly a mark on her permanent record.
---
"Capuchin monkeys are so smart," Paso Robles' Zoo To You owner Lisa Jackson told AP News, noting that capuchins are tool enthusiasts.
A Capuchin monkey named Route sent sheriff's deputies scrambling after it dialed 911 on a zoo's cellphone.

"She sees me all the time texting and playing with the phone. So I think that's pretty much what she did," says Lisa Jackson, zoo owner. pic.twitter.com/EW5JeGu02x
— The Associated Press (@AP) August 18, 2022
"She sees me all the time texting and playing with the phone. So I think that's pretty much what she did."
You heard it folks—this was a textbook case of monkey see, monkey do.
Baby Route had picked up a cellphone found from inside a golf cart that traveled around the zoo's 40 acres and started pushing buttons. That button combo just so happened to be for emergencies only. Whoops.
"Our Deputies have seen their fair share of 'monkey business' in the County. But nothing quite like this," the Sheriff's office wrote.
They also posted adorable photos of the guilty party.
Route's antics are certainly hilarious and rival that of "Curious George," but they also prove why trying to own a capuchin (or any monkey, for that matter) isn't the best idea.
According to The Spruce Pets, capuchins rarely get enough stimulation and activity when raised by humans, leading to destructive behavior.
Plus it can be nearly impossible to mimic a natural environment and diet. Do you really have the time and resources to make your own mini jungle and serve mixed fruits and vegetables mixed with baby food … twice a day?

Oh yeah, and it's illegal to own one in 35 out of 50 states. So there's that.
Basically, even though movies and television shows make owning a monkey seem like a dream … maybe reconsider.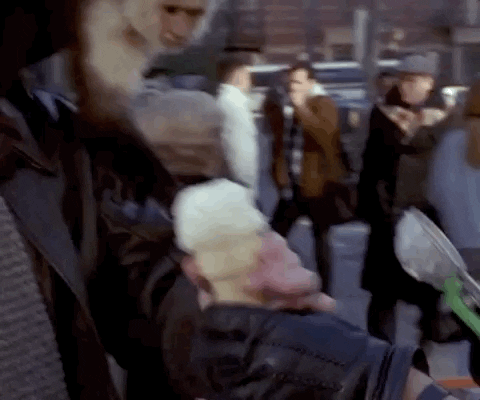 don't trust everything you see on the telly
Giphy
As Zoo to You wrote on its Facebook page, "let this serve as an educational lesson that monkeys are NOT animals that should be kept as pets! They're so inquisitive you never know what might happen!"
Still, we can admire these super-smart monkeys and their odd quirks from afar. For example, you know how we humans might try to form bonds through a well-meaning high five or fist bump? Capuchins prefer instead to poke each other's eyeballs. How fun.

They also wash their hands and feet with pee, and scientists still aren't sure exactly why. Comfort? Pleasure? A good tree grip? The world may never know.
Lastly, they very well may be nature's radical feminists. Female capuchins have been known to
throw rocks
at their potential male mates.
One thing's for sure—capuchins might be born for mischief, but it's never less than highly entertaining.
And now for the real question: How will Route cause chaos next? Another fake 911 call? Will she accidentally order a delivery of 70 pizzas? Guess we'll have to stay tuned.