More
Aziz Ansari is finally talking about his sexual misconduct allegations. Here's what he said.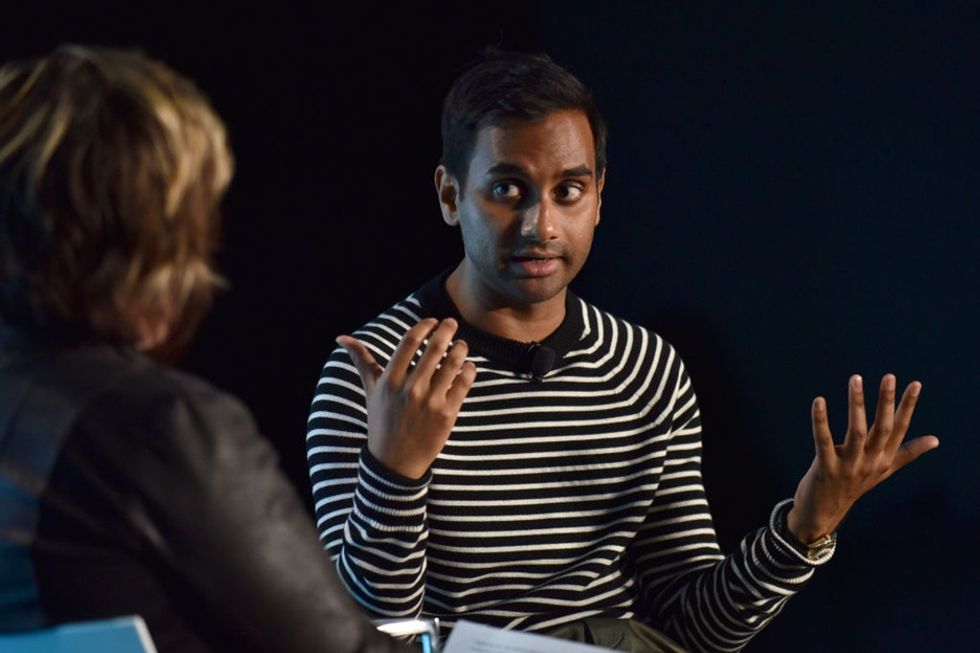 It's been a year since Aziz Ansari was accused of sexual misconduct in a controversial Babe.net essay.
The essay sparked a discussion about the "gray areas" of consent, and now Ansari is adding his voice to the discussion.
Ansari opened up during a pop-up show for 200 people at the Village Underground in New York City. His set was the first time he's addressed the allegations besides his brief statement when the article came out.
---
After making a few jokes about getting confused for Hasan Minhaj, Ansari shifted the subject to the allegations. Ansari said he hadn't talked about the essay because he both wanted time to process the situation, and that "it's a terrifying thing to talk about."
"There were times I felt really upset and humiliated and embarrassed, and ultimately I just felt terrible this person felt this way. But you know, after a year, how I feel about it is, I hope it was a step forward. It made me think about a lot, and I hope I've become a better person," Ansari said during his set.
Ansari spoke with a friend who said the experience made him rethink his past dates.
"If that has made not just me but other guys think about this, and just be more thoughtful and aware and willing to go that extra mile, and make sure someone else is comfortable in that moment, that's a good thing."
The events of the past year have made Ansari more appreciative of his opportunities to perform. "And I think it also just gave me perspective on my life. There was a moment where I was scared that I'd never be able to do this again," he said.
Before the essay came out, Ansari would close his shows with an empty, "Thanks so much!"
"But now, I really mean it. I mean it on a different level," he said. "You canceled whatever you were supposed to do tonight, and you came out in the cold, and you waited in line, and you put your phone in a stupid pouch. You did all this shit just to hear me talk for an hour and some change, and it means the world to me, so thank you so much."
While Ansari didn't offer a direct apology, his set was a step forward.
Men who have been accused of sexual misconduct might want to take note. (We're looking at you Louis C.K.)
There's no right way to make a comeback after sexual misconduct allegations, assuming someone even deserves the opportunity to return. But there's certainly a wrong way. When Louis C.K. reappeared in front of audiences (without their consent), he didn't talk about his allegations in a thoughtful way. He also told off-color jokes which seemed in poor taste given all that had happened. No meaningful lessons were learned that could help survivors heal or even help men learn to be better and more thoughtful about their actions.
Ansari will go on tour soon, and it's likely he'll have more to say about the past year.
Whether or not you're a fan, it seems like he's taken some time to process the situation and grow from it. It will be interesting to see what conversation his return sparks.