Most Shared
Ariana Grande just revealed she likes 'women and men' and refuses to 'label' her sexuality.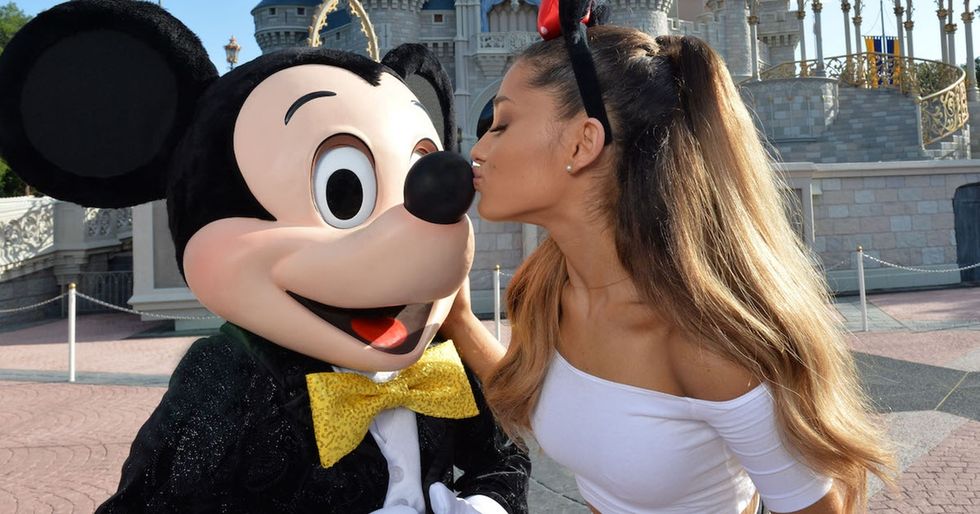 Pop sensation Ariana Grande just released a new single called "Monopoly" this week, featuring her best friend Victoria Monét. The single's release was unexpected, but the biggest surprise in the song comes from this revelation from Grande: "I like women and men."
Monét previously came out as bisexual last year with a tweet that read: "After coming out, this thanksgiving coulda went waaaay left!! But she love meeeee how I am and I'm so happy."
The lyrics sparked speculation online about Grande's sexuality and she responded by saying she won't label herself. "i haven't before and still don't feel to now which is ok," she wrote on Twitter.
---
@likeitsyours i haven't before and still don't feel the need to now 🖤🧚🏼‍♂️ which is okay

— Ariana Grande (@Ariana Grande) 1554163084.0
Fans noted she also liked two tweets that said "sexuality is fluid."
hope y'all know sexuality is fluid and no one has to "come out" as anything if they don't want to. happy monday ๑॔˃̶◡ ˂̶๑॓ ♡

— kolten (@kolten) 1554150789.0
There are several reasons why human sexuality can be fluid. Like most human psychological traits, sexuality is a mix of nature versus nurture and is influenced by both genetic and social factors.
When it comes to same-sex behaviors, psychiatrist Fritz Klein created the Klein Sexual Orientation Grid, which divides orientation into seven distinct categories — Attraction, Behavior, Fantasies, Emotional Preference, Social Preference, Lifestyle, and Self-Identification.
"A man may have a sexual attraction to a man, but only feel an emotional preference for women," Michael Aaron, Ph.D. wrote in Psychology Today. "Or that man may find a deep emotional connection with other men, but not find any desire for sexual interaction. Or alternatively, enjoy sexual contact with men, but only fantasize about women. These are all possible scenarios, and I've encountered all of them in my practice."
Michael DiMotta's Kinsey Scale illustration rules all. https://t.co/KiXrIHsV2a

— Kirby Crow (@Kirby Crow) 1455640178.0
There is also the Kinsey scale which explains how human sexuality lies on a continuum from exclusively heterosexual to exclusively homosexual.
Some people praised Grande for not labeling her sexuality.
I'm so proud of Ariana for expressing her sexuality and showing that sexuality is fluid @ArianaGrande

— sydney (@sydney) 1554170291.0
Others have criticized Grande for "queerbaiting" or baiting a queer audience with the ultimately unrealized suggestion of relationships that appeal to them.
She was previously accused of it earlier this year after releasing the video to "Break Up With Your Girlfriend, I'm Bored," in which she suggestively approaches Ariel Yasmine, but the two do not kiss.
.@ArianaGrande já pode comemorar mais um recorde. O single 'break up with your girlfriend, i'm bored' atingiu o p… https://t.co/n1Mg1SdvDV

— Universal Music BR (@Universal Music BR) 1550063345.0