Pop Culture
American mom shares how Danish playgrounds are basically fairytale amusement parks
Who needs Disneyland when you have Denmark?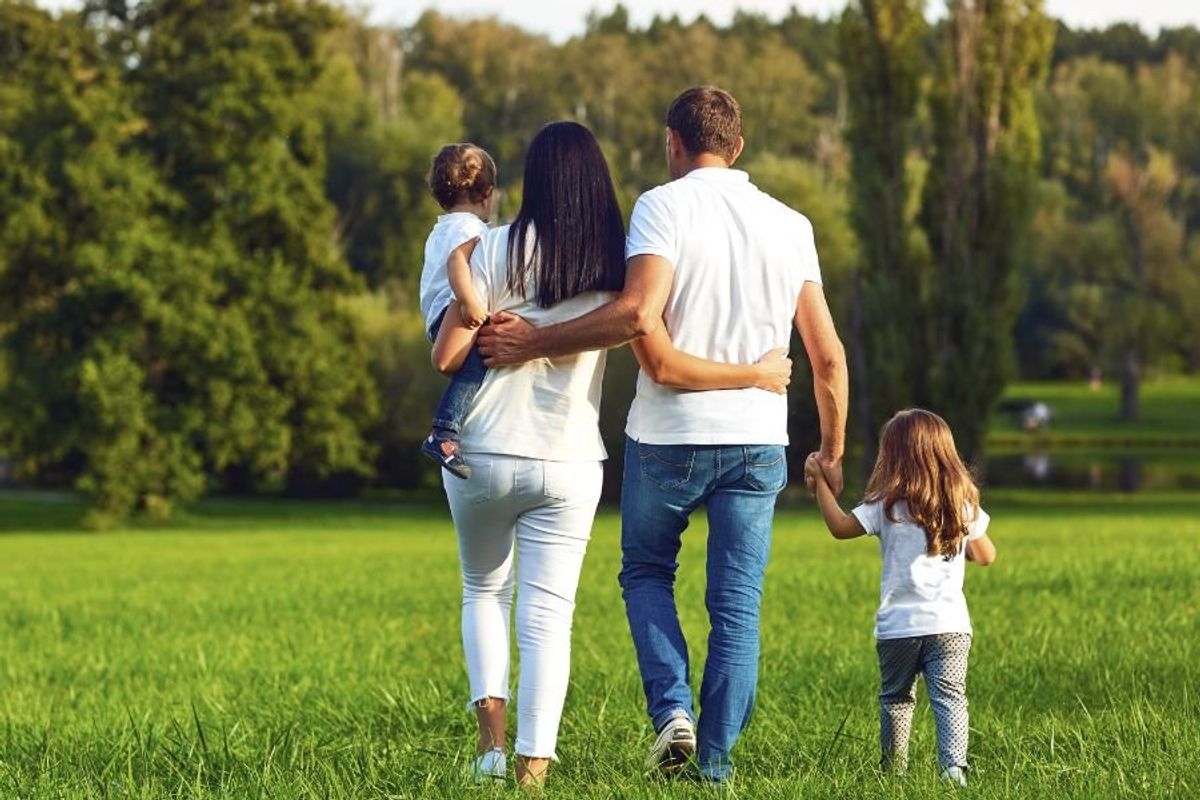 Canva
Imagine heading out to grab a pint, bask in nature and spend quality time with your family…and all it took was a walk to your (free) neighborhood park. Apparently, that fantasy is just an average day in the life for Copenhagen residents.
Just ask American mom Annie Samples, who feels living overseas in Denmark with her family is like living in a "real life wonderland." That's the descriptor she gives on her Instagram, and she routinely backs up this claim with some pretty awe-inspiring photos.
---
According to a video recently posted to Samples' page, even the parks there have a sprinkling of fairytale-like magic. Let's just say there's a stark contrast between what families in Denmark experience versus what most families do.
Samples spoke specifically about parks in Copenhagen, first explaining that many families in the area live in apartments and therefore "our parks function as our backyards and are super important for family time and socialization."
She then went on to brag about there being an abundance of clean and functional bathrooms and (and!) diaper stations.
"Thanks tax dollars!" she quipped.
The fun doesn't stop there. Samples listed other commonly enjoyed amenities like restaurants, coffee kiosks and…drum roll please…bars. Yes, it is completely legal to sip on beer, wine or an aperol spritz while your little one goes crazy on the jungle gym. What a world.
Get this—many parks even have bonafide playground babysitters to watch the kids during a supervised play sesh, sometimes with toys, animals or kiddy vehicles. Between that and the alcohol, no wonder Danish parents seem so chill.
One community program offered is the trafiklegepladsen, aka kid-size replica towns where children can learn about traffic safety while riding bikes. Samples mentioned that all three of her kids learned how to ride their bike from the same trafiklegepladsen staff member.
Why do I feel like adults should have their own trafiklegepladsen to practice driving without road rage?
Lastly, Danish parks have seasonal activities like summertime splash pads and ice skating rinks for winter, where families are also legally allowed to build fires (in designated pits or mobile grills) and drink a type of mulled wine folks call glogg.
Seriously…who needs Disneyland when you have Denmark?
Samples concluded her video by saying, "Overall, I think the city does such a good job of providing the perfect backdrop to let the good times roll."
"This is so impressive! I would be willing to pay so many taxes to create this kind of experience and dedication to people's lives," one person wrote.
Many Denmark residents noted how these parks might be specific to Copenhagen only, which is the country's most expensive city and one of the most expensive cities in the world. Denmark as a whole has a tax rate of up to 52.07%, whereas the U.S. rate tops out at 37%.
However, it certainly seems like those tax dollars do go towards improving quality of life in a big way, especially for parents and families, who get free access to doctors and midwives, 24 weeks of paid leave for each new parent and a guaranteed spot at daycare for their children…not to mention free college. Kind of feels like a no-brainer that Denmark is regularly noted as one of the world's happiest countries. Just sayin.'
If you need me, I'll be booking my one-way ticket to Copenhagen. There's a cup of glogg calling my name…