Family
A 75-year-long study just revealed the key to happiness, and most of us are getting it so very wrong.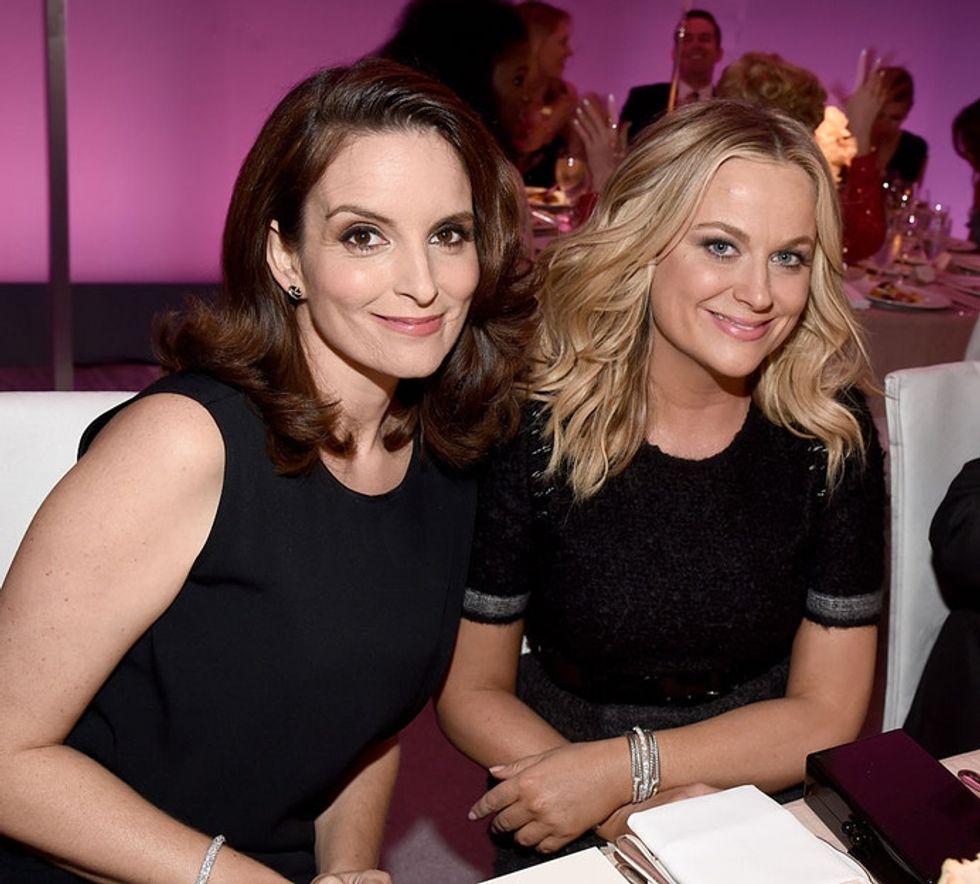 There are lots of things that can contribute to happiness and fulfillment, and they vary with each individual. A 75-year-long study, however, has found one common element that's believed to play a pivotal role in most people's genuine, longstanding happiness.
Good ol' fashioned friendship.
This study, which is considered the longest ongoing study on human happiness, started at Harvard University in 1938 with 724 men, 60 of whom are still alive today (women were added later because misogyny). After decades of observation, one of the study's leaders, Robert Waldinger, came to this conclusion:
---
"Good relationships keep us happier and healthier," he stated in a TED Talk on the subject.  
That's right, friends. You don't have to make millions of dollars a year or write the next bestselling vampire/werewolf/wizarding world novel to feel joy. It's as simple as forging strong bonds with a few people whose general presence you appreciate.
Or is it?
Perhaps it is in some countries where loneliness hasn't reached epidemic levels, but here in America, making and holding onto friends is much easier said than done.  
According to a new study, making new friends is incredibly difficult for Americans. In fact, the average American hasn't made a new friend in five years.
Sure, you may have made some casual connections, but we're talking someone you'd want to hang out with at least once every couple weeks here — at least, that's the best many of us overworked, underpaid millennials can do at the moment. It's not easy to let new people into our weird little worlds, which is why most adults only boast five true friends on average. Those longtime friends often stem from our childhood/formative years when, you know, work and life seemed far less overwhelming.
The study, which was performed by OnPoll on behalf of Evite, polled 2,000 Americans, and while 45% said they had no problem going out of their way to make new friends, when it came to actually taking action, things like work, family and a lack of hobbies often impeded them.
Our general addiction to technology doesn't help either. It's so easy to just shuttle between work and home all the while existing within our little tech/online bubbles. Those bubbles often trick us into thinking we have a seemingly endless list of "friends" from our past and present when in reality we haven't seen 98% of them in over five years. And online connections are no substitute for in real life connections, no matter how you slice it.
So yes, isolation and loneliness are bad for us, and it is hard to make new friends as an adult, but it's far from impossible. Kati Morton, therapist and relationship specialist has some great tips.
In fact, she has a whole series of YouTube videos on various mental health issues, especially having to do with human relationships and socializing, that are absolutely worth a watch. Based on her experience with patients, Morton says one of the most common impediments to making new friends stems from not knowing how to initiate a conversation.
To that she says you have to figure out what types of people you want in your life before you go looking for friends, and then make a hard commitment to do it regularly. Whether you join a friend meet up service, or specific activity group that appeals to you, just like with dating, it's best to go in there having a clear idea of the relationship/type of friend you're looking for.
I know, I know, still easier said than done, but like with anything else, when you continue to make the effort to step out of your blue light-filled comfort zone, look someone in the eye and say, "hey, how's it going?" the easier it will get. The worst that can happen is you make another casual acquaintance you'll never speak to again. The best is you'll have a new buddy who loves/hates brunch as much as you do.