More
10 tweets that reveal the bullshit female writers have to put up with.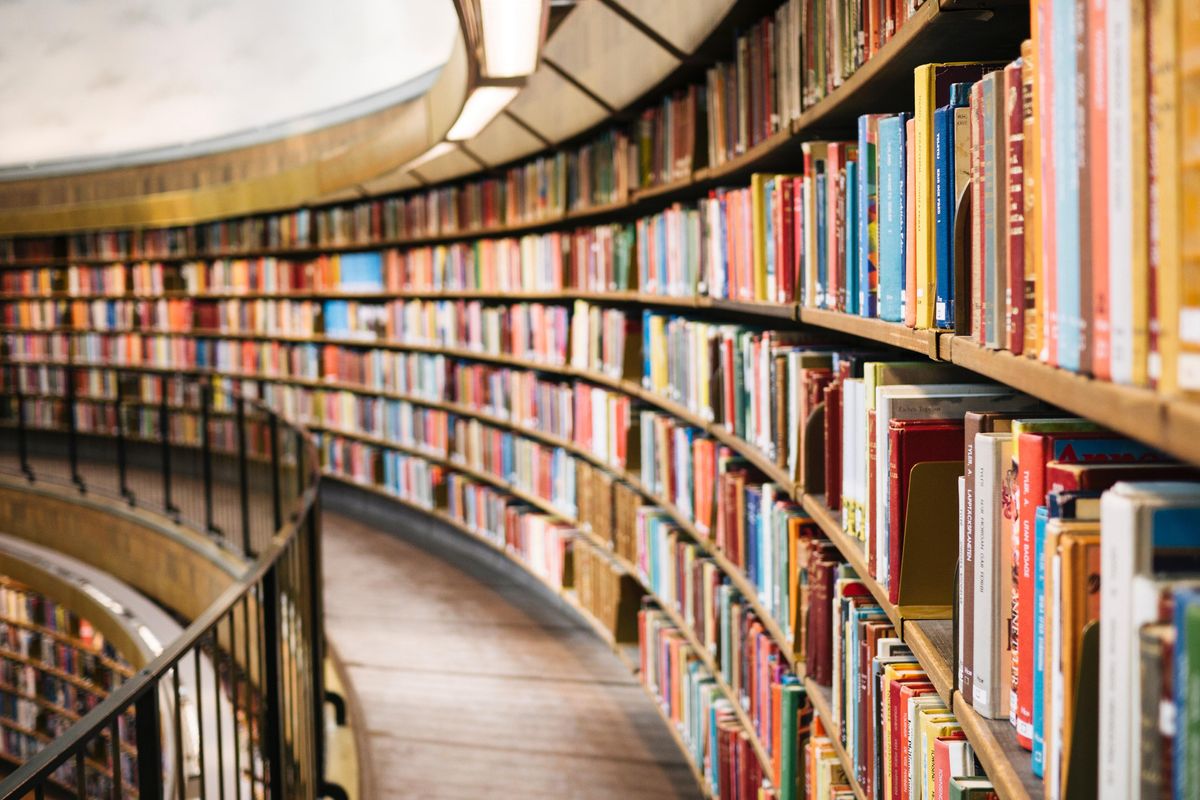 BREAKING NEWS: Women write. Professionally. For money. More at 11.
This may not seem like breaking news to most of you, but apparently, quite a few people still can't seem to wrap their heads around the idea that women write and publish works of fiction, nonfiction, journalism, and research every single day.
Some write full-time, while some balance other jobs or careers. But each one has to balance the expectations and frequent criticism from people who see the work of women writers as sub-par or only accessible to women — and the writers themselves as self-indulgent or neglectful of their homes and families.
---
Joanne Harris, author of more than a dozen novels, including the hit "Chocolat," which was adapted for the screen, called out this discrepancy on Twitter.
After one tweeter said, "Men sacrifice interests for family. That's a fact. I think it's a mistake to believe otherwise," Harris replied:
\u201cYes, men sometimes make sacrifices, but let's not pretend society really expects them to in the way it expects women to put family first.\u201d

— Joanne Harris (@Joanne Harris) 1492437402
And, with that, the hashtag #ThingsOnlyWomenWritersHear was born.
Harris started the hashtag, and almost immediately, women writers from around the world shared their stories from the industry and ridiculous microagressions they field from people (mostly men) every single day.
1. Women are often encouraged to go by pseudonyms or use their initials so people don't know they're women.
"Make your pen name more masculine. You know, like J.D. Robb. Then boys and men will want to read you." #ThingsOnlyWomenWritersHear— Larysia ☕ (@Larysia ☕) 1492522127.0
2. Ask a boy to enjoy a story from the point of view of a girl? Perish the thought.
\u201c"I just don't see why you expect 50% of the population to identify with a girl. Boys just can't do that." #ThingsOnlyWomenWritersHear\u201d

— Sisona CR (@Sisona CR) 1492467561
3. Conversely, it's also OK if women want to write male protagonists. We can do that too.
"Why don't you write female protagonists? You're not a guy." I'm also not a sorcerer but I write them too. #ThingsOnlyWomenWritersHear— Andrea McAuley (@Andrea McAuley)1492475604.0
4. These backward, outdated attitudes affect women writers across all genres.
\u201c"But none of us [men] would want to read that!" Friend's husband when I was talking about lady superheroes. #ThingsOnlyWomenWritersHear\u201d

— Lexie Dunne (@Lexie Dunne) 1492522408
5. Don't try to write about mythical creatures. Those belong to men.
"I looked this up online and there are no female werewolves." 😂😂😂😂😭😭😭😥😥😢😑 #ThingsOnlyWomenWritersHear— MsGucciSu (@MsGucciSu) 1492471363.0
6. It's not just content either. Too often, women writers have to clap back at people who assume their work is a hobby instead of a professional pursuit.
Yes but why do you need childcare? It's not a job. Surely you can write at the park. #ThingsOnlyWomenWritersHear— Anna Yeatts (@Anna Yeatts) 1492525177.0
7. Because how stressful can balancing a career, home, and family be — right? (Actually, pretty damn stressful.)
\u201c(From a doctor because my BP had sky-rocketed)What kind of stress could an author/housewife possibly have? #ThingsOnlyWomenWritersHear\u201d

— Pamela Ackerson, multi-genre author (@Pamela Ackerson, multi-genre author) 1492530442
8. But even a hashtag meant to bring a problem to light and help women support and encourage one another was co-opted by fragile men.
9. Men were quick to jump into the conversation to say this problem didn't exist or that they were affected too.
Yes, we're well aware of the success of J.K. Rowling, Stephenie Meyer, and E.L. James. They are icons, to be sure. But the success of three women doesn't negate the lived experiences of thousands more.
One person even reached out to me while I was sourcing tweets for this story and tried to tell me not to write it.
@yeswecanty @ELatimerWrites @Upworthy WHATEVER YOU ARE WRITING FUCKING STOP, Men are not against you, and a tweet m… https://t.co/zL691pXOFQ— Gen (@Gen) 1492527725.0
Yes, this is a person telling a woman writer not to write about sexism against women writers.
10. But it should be said: Women in publishing don't stop at writers. We're founders, agents, editors, and decision makers. And yes, assholes, we see you.
\u201cFor the male writers snarking on the #ThingsOnlyWomenWritersHear hashtag. LOTS of female agents/editors. We see you & your sexism, bro.\u201d

— E Latimer(News&Updates) (@E Latimer(News&Updates)) 1492497392
Because we're not victims — we just want to write.
We'd much rather these anecdotes and experiences didn't exist. We'd much rather be writing than sharing anecdotes on a hashtag.
Until these belittling experiences end, we'll share them to support each other and tell the world what we're up against. Not to feel sorry for ourselves, but to let you know how hard we had to work to beat you at your own game.
We most certainly will.