popular
Woman says adult children should never be judged for cutting ties with their parents
Boundaries are boundaries regardless of who you set them with.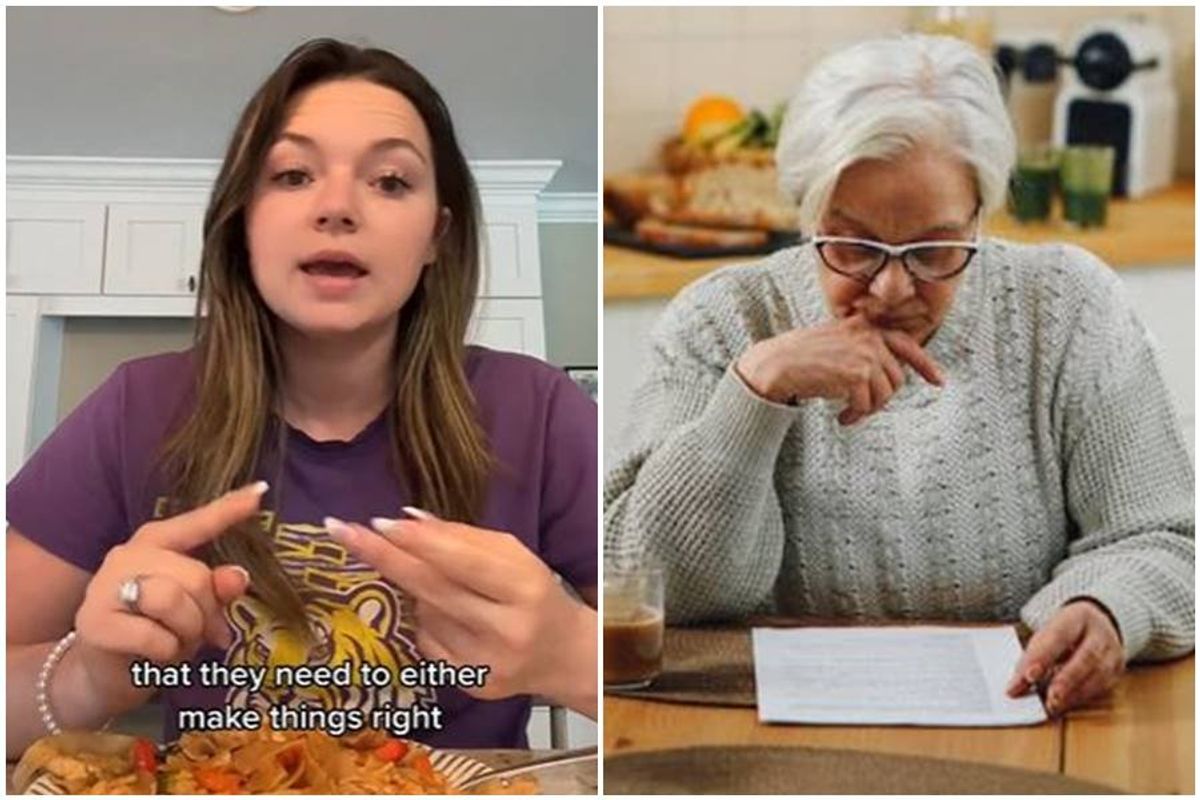 A "silent" epidemic is happening in American families that is seldom discussed, the sudden rise in estrangement between adult children and their parents. In 1997, research on family dynamics found that 7% of adult children had severed connections with their mothers, and 27% had done so with their fathers.

Fast forward to 2020, and Karl Pillemar, a sociologist, found that a quarter of Americans are estranged from at least one of their parents or child.
Steven Mintz, the author of "Huck's Raft: A History of American Childhood," told The Atlantic that it's all part of the change in family dynamics that's happened over the past 50 years.
"Families in the past fought over tangible resources—land, inheritances, family property. They still do, but all this is aggravated and intensified by a mindset that does seem to be distinctive to our time. Our conflicts are often psychological rather than material—and therefore even harder to resolve," Mintz says.
---
It's also part of a greater trend for people to eliminate or censure those they deem oppressive or toxic.
TikTokker Chassity Marchal (@Chatswithchass) recently went viral on TikTok for a video explaining why it's not okay to judge adult children who have cut ties with their parents. She makes the vital point that people who have no problem supporting those who leave an abusive spouse will still judge those who do the same to toxic parents.
@chatswithchass

Just because someone is "family" doesnt mean they can treat someone anyways they want. #chatswithchass
"Stop telling people who have no contact with their parents that they need to either make things right, they need to talk to their parents," Marchal says, citing a recent online interaction where she was chastised for not talking to her mom. The critic noted that cutting her off is wrong because she's "not guaranteed tomorrow."
"I just know that if it was my husband that was saying or doing the things that my mom has done, that y'all would not be telling me that I need to stay with him and talk to him and make it work," Marchal continued. "So why is it different when it comes to parents?"
She added that it wasn't an "easy decision" to cut off her mom and that she's still not "happy" about it. "I don't want to be doing this, but I'm also putting myself first and doing what I feel is best."
Response to her post was overwhelmingly positive. A commenter named Cat summed up the reactions perfectly: "I'm so sick of hearing this! Just bc someone gave birth to you—doesn't mean they need to talk to them!"
In a follow-up video, Marchal addressed a commenter who said, "You can never replace a mom or dad." To which she responded, "When someone hurts you over and over and does not care that they're doing those things to you, you have to walk away."
It's a sad fact of life that more adult children and their parents are becoming estranged. But it appears to be a symptom of a culture where people care more about creating healthy boundaries than spending emotional energy on those they deem toxic.