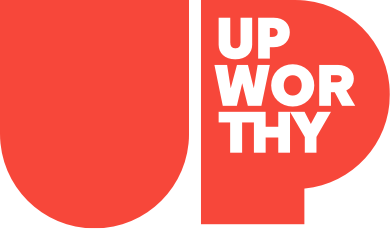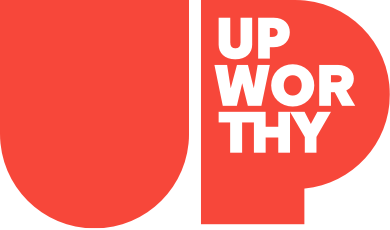 Stories Worth Sharing.

For People Who Give a Damn.
Sign up for the Upworthy newsletter:
(c) GOOD Inc. All Rights Reserved.
PS. You are doing great. Keep it up :<)
This website uses cookies in order to enhance your experience. Please review our Privacy Policy to learn how we may use cookies and how you can change your browser settings to disable cookies. By continuing to use this website without changing your settings, you consent to our use of cookies.
As a child, Dr. Sangeeta Bhatia's parents didn't ask her what she wanted to be when she grew up. Instead, her father would ask, "Are you going to be a doctor? Are you going to be an engineer? Or are you going to be an entrepreneur?"
Little did he know that she would successfully become all three: an award-winning biomedical and mechanical engineer who performs cutting-edge medical research and has started multiple companies.
Bhatia holds an M.D. from Harvard University, an M.S. in mechanical engineering from MIT, and a PhD in biomedical engineering from MIT. Bhatia, a Wilson professor of engineering at MIT, is currently serving as director of the Marble Center for Cancer Nanomedicine, where she's working on nanotechnology targeting enzymes in cancer cells. This would allow cancer screenings to be done with a simple urine test.
Bhatia owes much of her impressive career to her family. Her parents were refugees who met in graduate school in India; in fact, she says her mom was the first woman to earn an MBA in the country. The couple immigrated to the U.S. in the 1960s, started a family, and worked hard to give their two daughters the best opportunities.
"They made enormous sacrifices to pick a town with great public schools and really push us to excel the whole way," Bhatia says. "They really believed in us, but they expected excellence. The story I like to tell about my dad is like, if you brought home a 96 on a math test, the response would be, 'What'd you get wrong?'"
Packard Foundation
True
Get stories worth sharing delivered to your inbox
Someday, future Americans will look back on this era of school shootings in bafflement and disbelief—not only over the fact that it happened, but over how long it took us to enact significant legislation to try to stop it.
Five people die from vaping, and the government talks about banning vaping devices. Hundreds of American children have been shot to death in their classrooms, sometimes a dozen or so at a time, and the government has done practically nothing. It's unconscionable.
Education & Information
For those of us who are not on the spectrum, it can be hard to perceive the world through the senses of someone with autism.
"You could think of a person with autism as having an imbalanced set of senses," Stephen Shore, assistant professor in the School of Education at Adelphi University, told Web MD.
"Some senses may be turned up too high and some turned down too low. As a result, the data that comes in tends to be distorted, and it's very hard to perceive a person's environment accurately," Shore continued.
Education & Information
Truth
Don't test on animals. That's something we can all agree on, right? No one likes to think of defenseless cats, dogs, hamsters, and birds being exposed to a bunch of things that could make them sick (and the animals aren't happy about it, either). It's no wonder so many people and organizations have fought to stop it. But did you ever think that maybe brands are testing products on us too, they're just not telling us they're doing it?
I know, I know, it sounds like a conspiracy theory, but that's exactly what e-cigarette brands like JUUL (which corners the e-cigarette market) are doing in this country right now, and young people are on the frontlines of the fallout. Most people assume that the government would have looked at devices that allow people to inhale unknown chemicals into their lungs BEFORE they hit the market. You would think that someone in the government would have determined that they are safe. But nope, that hasn't happened. And vape companies are fighting to delay the government's ability to evaluate these products.
So no one really knows the long-term health effects of e-cigarette use, not even JUUL's CEO, nor are they informing the public about the potential risks. On top of that, according to the FDA, there's been a 78% increase in e-cigarette usage among high school and middle school-aged children in just the last two years, prompting the U.S. Surgeon General to officially recognize the trend as an epidemic and urge action against it.
These facts have elicited others to take action, as well.
Truth Initiative, the nonprofit best known for dropping the real facts about smoking and vaping since 2000 through its truth campaign, is now on a mission to confront e-cigarette brands like JUUL about the lack of care they've taken to inform consumers of the potential adverse side effects of their products. And they're doing it with the help of animal protesters who are tired of seeing humans treated like test subjects.
The March Against JUUL | Tested On Humans | truth www.youtube.com
"No one knows the long-term effects of JUULing so any human who uses one is being used as a lab rat," says, appropriately, Mario the Sewer Rat.
"I will never stop fighting JUUL. Or the mailman," notes Doug the Pug, the Instagram-famous dog star.
Truth, the national counter-marketing campaign for youth smoking prevention, hopes this fuzzy, squeaky, snorty animal movement arms humans with the facts about vaping and inspires them to demand transparency from JUUL and other e-cigarette companies. You can get your own fur babies involved too by sharing photos of them wearing protest gear with the hashtag #DontTestOnHumans. Here's some adorable inspo for you:
The dangerous stuff is already out there, but with knowledge on their side, young people will hopefully make the right choices and fight companies making the wrong ones. If you need more convincing, here are the serious facts.
Over the last decade, 127 e-cigarette-related seizures were reported, which prompted the FDA to launch an official investigation in April 2019. Since then, over 215 cases of a new, severe lung illness have sprung up all over the country, with six deaths to date. While scientists aren't yet sure of the root cause, the majority of victims were young adults who regularly vaped and used e-cigarettes. As such, the CDC has launched an official investigation into the potential link.
Sixteen-year-old Luka Kinard, a former frequent e-cigarette-user, is one of the many teens who experienced severe side effects. "Vaping was my biggest addiction," he told NowThis. "It lasted for about 15 months of my high school career." In 2018, Kinard was hospitalized after having a seizure. He also had severe nausea, chest pains, and difficulty breathing.
After the harrowing experience, he quit vaping, and began speaking out about his experience to help inform others and hopefully inspire them to quit and/or take action. "It shouldn't take having a seizure as a result of nicotine addiction like I had for teens to realize that these companies are taking advantage of what we don't know," Kinard said.
Teens are 16 times more likely to use e-cigarettes than adults, and four times more likely to take up traditional smoking as a result, according to truth, and yet the e-cigarette market remains virtually unregulated and untested. In fact, companies like JUUL continue to block and prevent FDA regulations, investing more than $1 million in lawyers and lobbying efforts in the last quarter alone.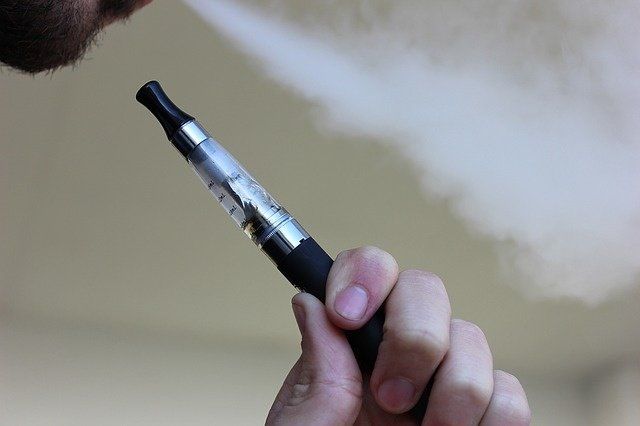 Photo by Lindsay Fox/Pixabay
Consumers have a right to know what they're putting in their bodies. If everyone (and their pets) speaks up, the e-cigarette industry will have to make a change. Young people are already taking action across the country. They're hosting rallies nationwide and on October 9 as part of a National Day of Action, young people are urging their friends and classmates to "Ditch JUUL." Will you join them?
For help with quitting e-cigarettes, visit thetruth.com/quit or text DITCHJUUL to 88709 for free, anonymous resources.
truth
True
Get stories worth sharing delivered to your inbox