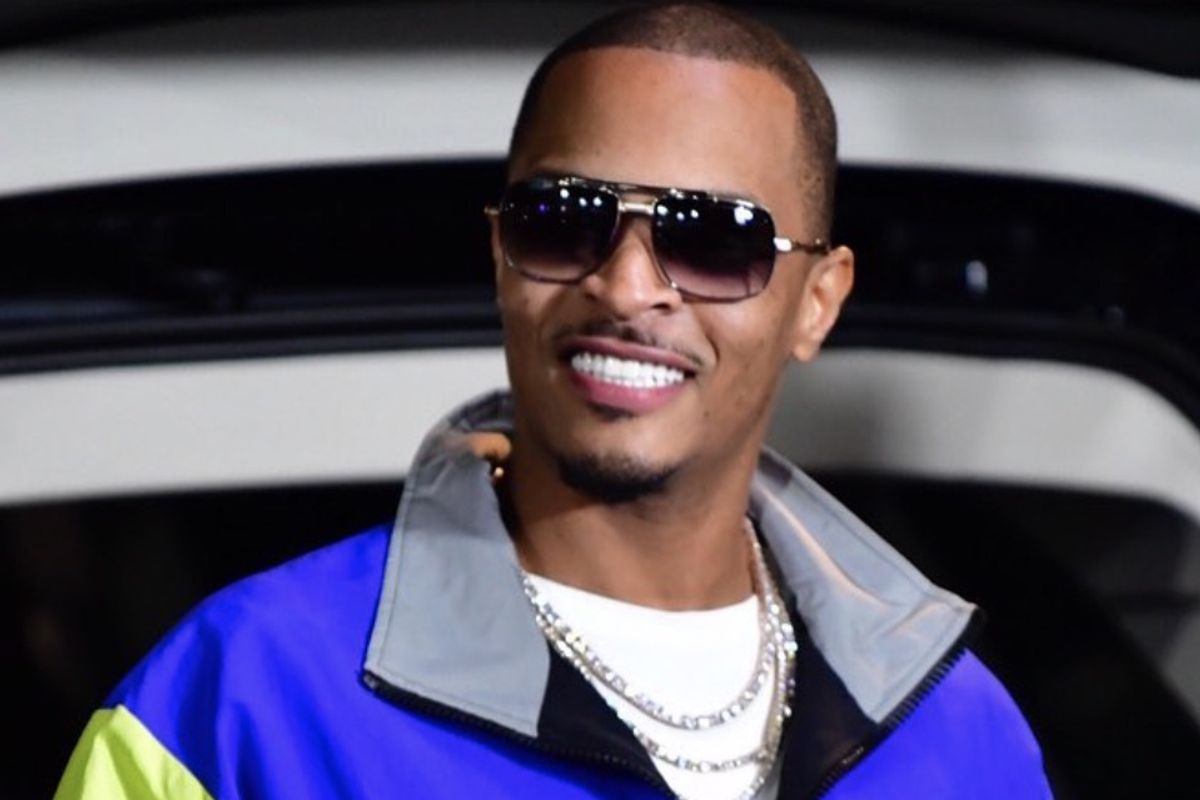 Instagram / troubleman31
Everyone's parenting style is different. Some people parent like it's still the middle ages and their virgin daughters are a prized possession. While talking with hosts Nazanin Mandi and Nadia Moham on the "Ladies Like Us" podcast, rapper T.I. was asked if he had the sex talk with his daughter. T.I. said that not only has he had the sex talk, he's taken it one step further – further than anyone living in the 21st century should probably ever go.
"Deyjah's 18, just graduated high school now and she's attending her first year of college, figuring it out for herself," T.I. said on the podcast. "And yes, not only have we had the conversation, we have yearly trips to the gynecologist to check her hymen. Yes, I go with her." Yes, he makes sure his daughter gets a virginity test. Yes, the World Health Organization calls virginity tests "a violation of the human rights of girls and women."
---
T.I. even brought up a specific example. "So it's this one time we go, I think this might have been after her 16th birthday. This is what we do. Right after the birthday we celebrate. Usually like the day after the party, she's enjoying her gifts. I put a sticky note on the door: 'Gyno. Tomorrow. 9:30.,'" he said.
"So we'll go and sit down and the doctor comes and talks, and the doctor's maintaining a high level of professionalism. He's like, 'You know, sir, I have to, in order to share information' — I'm like, 'Deyjah, they want you to sign this so we can share information. Is there anything you would not want me to know? See, Doc? Ain't no problem,'" he continued.
A woman's hymen can be broken in ways that don't include sexual intercourse, a fact that T.I. is well aware of. "And so then they come and say, 'Well, I just want you to know that there are other ways besides sex that the hymen can be broken like bike riding, athletics, horseback riding, and just other forms of athletic physical activity,'" he continued. "So I say, 'Look, Doc, she don't ride no horses, she don't ride no bike, she don't play no sports. Just check the hymen, please, and give me back my results expeditiously.'"
He then did what is probably every girl's worst nightmare. He shared the status of his daughter's hymen with the entire world. "I will say, as of her 18th birthday, her hymen is still intact," he said.
There is a method to T.I.'s madness. His reasoning is that most kids are grateful when their parents help keep them out of trouble. "I think that most kids in hindsight, looking back, they always thank their parents for not allowing them to damage themselves as much as they could have," he said on the podcast.
Not surprisingly, a lot of people found T.I.'s comments to be problematic. On the podcasts, the hosts called Deyjah a "prisoner." Some Twitter users wrote critiques of T.I.'s parenting style.
No exaggeration, T.I. invading the space and humanity of his daughter like this is one of the most disgusting thing… https://t.co/XJwSRn3QPt

— Frederick Joseph (@Frederick Joseph) 1573058931
This is disgusting and horrible. Rapper T.I. says that he takes his daughter to the gynecologist to make sure her… https://t.co/R19bY3w9yg

— Yashar Ali 🐘 (@Yashar Ali 🐘) 1573061282
T.I. proudly stating he goes to the gyno with his daughter to make sure she's a virgin is disgusting. It's upsettin… https://t.co/PJHkwHZDDr

— Natelegé Whaley (@Natelegé Whaley) 1573059976
The only thing worse than what T.I. is doing is the men and women on this app claiming people "grew up without a fa… https://t.co/gnKN3vOnWM

— ASHLEY DEVONNA (@ASHLEY DEVONNA) 1573066071
I'm gonna need everyone, especially men, to let go of this "viriginity/hymen/purity" concept. It's outdated, let it… https://t.co/S5MPMnulWl

— aquariana ♒️🧚🏾‍♀️ (@aquariana ♒️🧚🏾‍♀️) 1573058910
So instead of celebrating the fact that his child lived another year, TI spends his time hyper-fixating on whether… https://t.co/waZFofcQFM

— Sam🍄 (@Sam🍄) 1573057606
When I went to bed last night, I assumed the number of things I knew about rapper T.I.'s daughter's hymen would rem… https://t.co/dA7sTtITs9

— FOGHAT STAN (@FOGHAT STAN) 1573063554
An intact hymen isn't a marker of good parenting. Invasive tests to "prove" virginity aren't markers of good parenting either. We now know more about T.I.'s daughter than we ever should.