Internet
This parody of 'A Whole New World' hilariously summarizes the Wordle sensation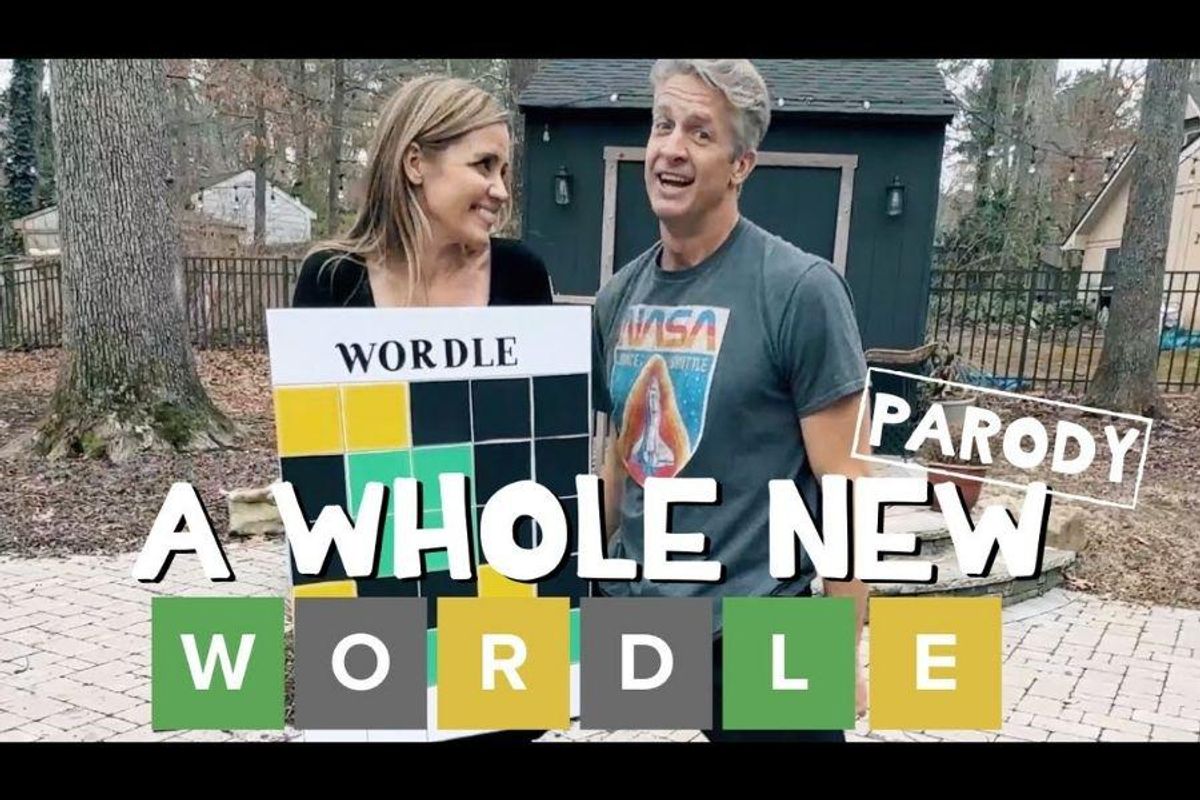 Unless you've been living blissfully off the grid the past couple of months, you've undoubtedly seen the world become enamored with Wordle.
Completing the simple word game with a delightfully wholesome origin story has become a daily routine for millions of us who appreciate the collective challenge and the limit of only playing once per day. (I don't actually have stats on how many people play it, but considering the fact that The New York Times paid the creator seven figures for it, I'm assuming it's millions.) We share and compare scores. We whine together when it's hard. We keep the answer secret as part of an entirely new social contract that the game engendered and get annoyed when people think they're sharing a clue that doesn't give it away but actually does give it away.
In an era where so many things divide and polarize us, Wordle has brought people of all walks of life together in a weird and wonderful way.
So while some may be tired of seeing people's Wordle scores on social media, the Wordle sensation is a good thing. And we need more good things.
---
To sum it all up, the Holderness family created a Wordle-themed parody of Aladdin's "A Whole New World" and it's hilarious. They nailed so many elements of the Wordle phenomenon, from why we play to how we try to convince our loved ones to play to everyone groaning over the word "MOIST." (I have never understood people's issue with that word. It makes me think of chocolate cake. Nothing but yumminess.)
So kick back, relax and enjoy "A Whole New Wordle."
"Let me share my Wordle score with youuuu…" So cute and clever.
To be honest, I'm feeling a bit salty today after experiencing my first Wordle loss this morning. It was bound to happen sometime, but for a person who works with words for a living, the failure hits hard. The fact that this video made me laugh out loud several times is a testament to the Holderness family's ability to entertain. It's healing my wounded Wordle heart. Well done, Penn and Kim.