Culture
You can automatically turn Wordle results into a cool 'townscape' because humans are awesome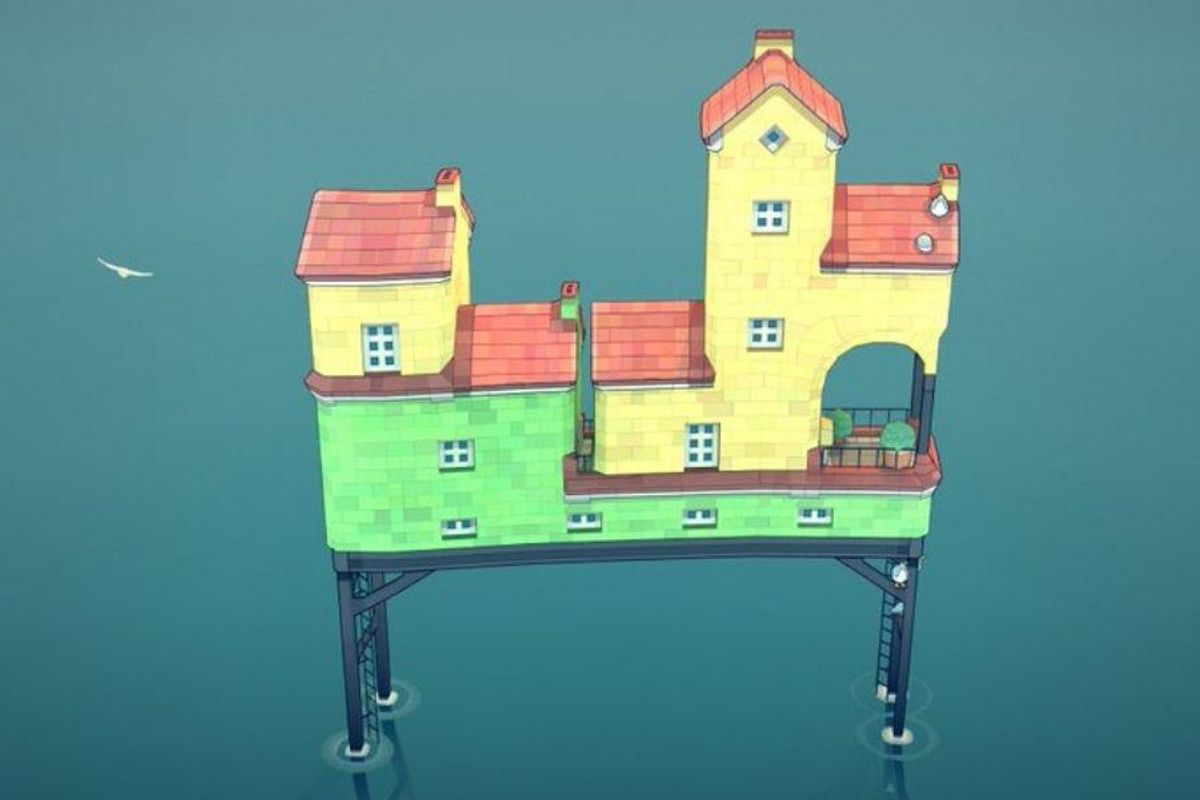 If you haven't checked out Wordle, I'm sorry to tell you you're missing out on a delightful cultural phenomenon. You don't have to play it to appreciate it—word games aren't everyone's cup of tea—but you should at least know why you keep seeing these weird rows of gray, yellow and green boxes filling up your social media feeds.
First of all, Wordle itself is fun. The play is easy, but the puzzle can be challenging. The basic gist is you have six tries to guess the day's five-letter word. With each try, you're told which of your letters are correct and if any of those correct letters are in the correct spot. After you play, you can share your results without giving away the word at all.
But the gameplay isn't actually the most appealing thing about it.
---
Wordle is simple in all the best ways. There's no app. No ads. No purchases. No registrations or logins. No leveling up. You can only play once a day, and it takes just a few minutes. The game doesn't even have its own dedicated domain—it's just a page on a guy's personal website.
It was created by a software engineer named Josh Wardle for his partner who loves word games, and he decided to make it public a few months ago. He's not trying to make money off of it. He even decided not to put a link to the game in the results sharing function because it looked cluttery. The wholesome simplicity is refreshing, and the capitalismlessness of it is a big part of its appeal.
Wordle results sharing is actually one of the best things about it.
Some people have poked fun at—or expressed annoyance with—everyone sharing their Wordle results. But hear me out—we all want this. We really do.
It's exceedingly rare that we all get to enjoy something together that isn't pushed by some big corporation or doesn't have the purpose of plucking away our pennies. The organic growth of the game's popularity is simply delightful, as is the fact that there's this unspoken social contract that people don't give away the day's Wordle word.
For the most part, people are miraculously on the same page here. Don't ruin the game for anyone else by sharing the actual answer. You can share your results, but not the answer. A Wordle spoiler trollbot tried to ruin the fun, but that account was met with utter derision. In a world where everything feels increasingly complicated and chaotic, people want this nice thing.
One of the great things about humans is that, despite a handful of miserable folks who want to ruin things, there are lots of people who want to make good things just for the sake of making good things. In that vein, some people have figured out a way to make Wordle results sharing even more fun.
A couple of people started sharing their Wordle results in the form of townscapes from the Chrome browser version of Townscaper by Oskar Stalberg, which end up looking like this:
Delightful, right?
Then, someone else created a tool that automatically transforms your results into one of these townscapes, with options that allow you to create four different townscape styles.
There are now 2 options, so the same Wordle result can produce 4 different Townscaper buildings.pic.twitter.com/fgbZ2ILOur

— Tarm\u26aabyte (@Tarm\u26aabyte) 1642463150
You can create the townscape by going to this link in a Chrome browser and pasting either a tweet with Wordle results in it or pasting your actual Wordle results (which are copied to your clipboard when you click "share" from the Wordle site) directly into the box. Click "Parse," then "Generate," then see the link at the bottom to view your townscape. You can alter the results by clicking one or both of the boxes that say "Fill gaps on walls" and "Remove gaps on ground."
Fair warning: Townscaper is a time trap.
I feel the need to add a word of warning here. One of the great things about Wordle is that it doesn't suck away your time like many games do, because you can only play once a day. But if you put your results into the Townscaper tool, there's nothing to prevent you from embellishing it with some fun add-ons. It's ridiculously easy to do and it makes a satisfying plunking noise when you add things, which can get a little addicting.
Here's a screenshot of my Wordle results from this morning with a few add-ons, which only took about 30 seconds. So. Fun.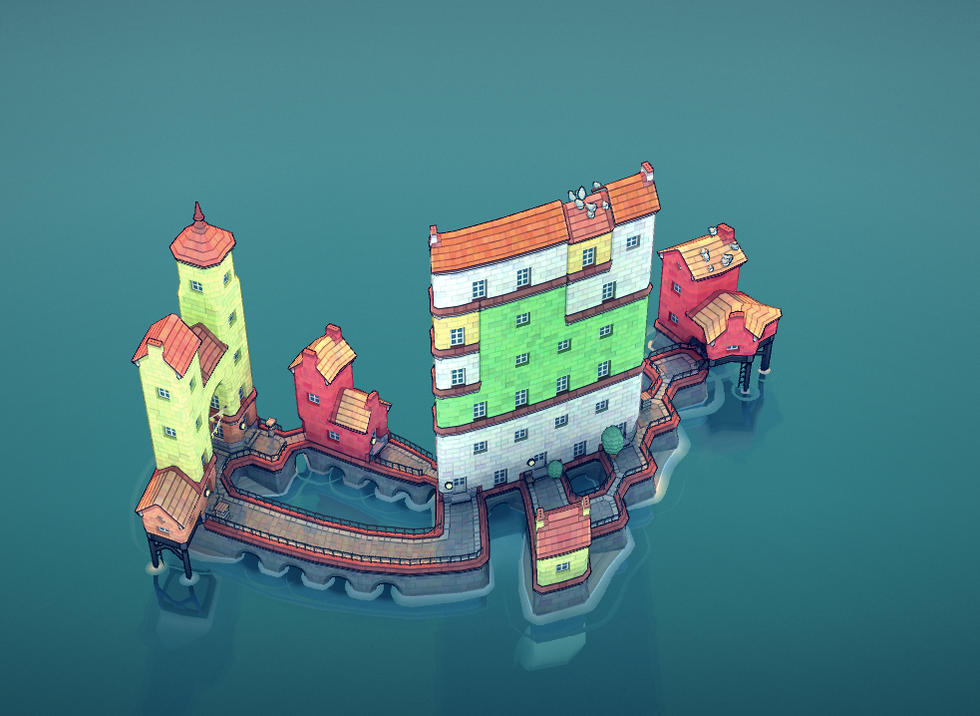 Well done, awesome people. Maybe if we channel this same creative energy and desire for simple, wholesome goodness into more areas of human existence, we could solve more of the problems that plague us.
In the meantime, keep Wordling and sharing, folks. Let's lean into this good thing while it lasts.