More
This mom utterly lost her sh*t over the school drop off line — and other parents are loving it.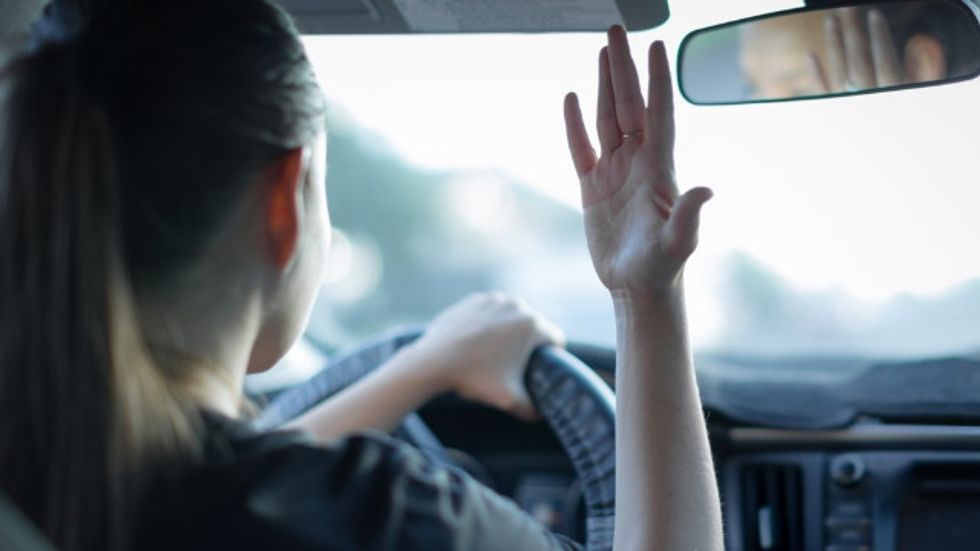 via Shutterstock
There are many stressors in a parent's life, and one of the most insidious is the daily school drop-off.
The childless are in awe of the way parents wrangle their children and get rid of them for the day. And parents themselves are just searching desperately for ways to streamline the process.
Enter Stephanie Blakely Calabrace, a parent who's pretty sure that if everyone could just work together and train their kids to be quick, the drop-off process would be a lot easier.
---
Her stance: people who take their sweet-ass time in the drop off line ruin lives.
I'm only going to say this once. If you have to bathe and dress your kid, comb their hair, scramble them an egg and write them a send off letter before they can exit the car- YOU DO NOT BELONG IN THE SCHOOL DROP OFF LINE. Only people who raised their kids to jump out of the car with backpacks loaded like they are storming the beaches of Normandy while the car is at a slow roll are allowed in the drop off line. I will be giving stink eye warnings today but tomorrow I'm issuing citations
And they make things worse for all the other parents.
Parents seem to agree with Stephanie, on the whole.

via Facebook
Others verged on Stalin-esque with their excessive drop off line rules.

via Facebook
These guys had creative solutions.

via Facebook
And this parent was a level-headed voice of reason.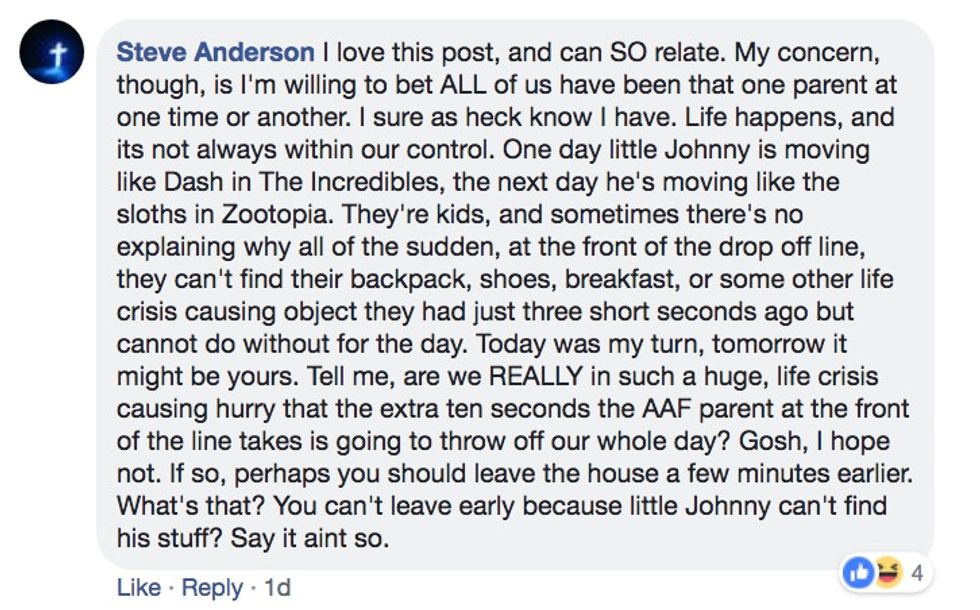 via Facebook
In other words... can we cut the disorganized parents some slack? Some of us just aren't morning people.