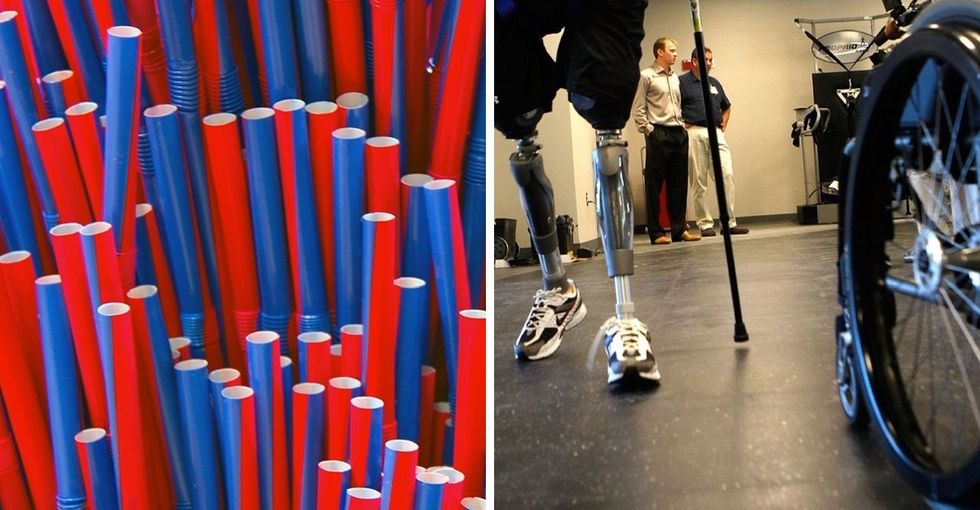 Cities are starting to ban plastic straws in an effort to minimize waste. Great news, right?
Well, that depends.
Nobody likes waste, but sometimes in our rush to eliminate it, we don't think through the consequences of our actions. Take, for example, the push to ban plastic straws.
---
As of July 1, restaurants in Seattle are banned from giving customers non-recyclable plastic utensils or straws. Restaurants can still provide customers with a number of durable or compostable utensils or straws upon request.
Other cities that have banned or restricted the use of straws include Edmonds, Washington; Miami Beach and Fort Myers Beach, Florida; Monmouth Beach, New Jersey; and a slew of California towns including Alameda, Berkeley, Carmel, Davis, Malibu, Manhattan Beach, Oakland, Richmond, and San Luis Obispo.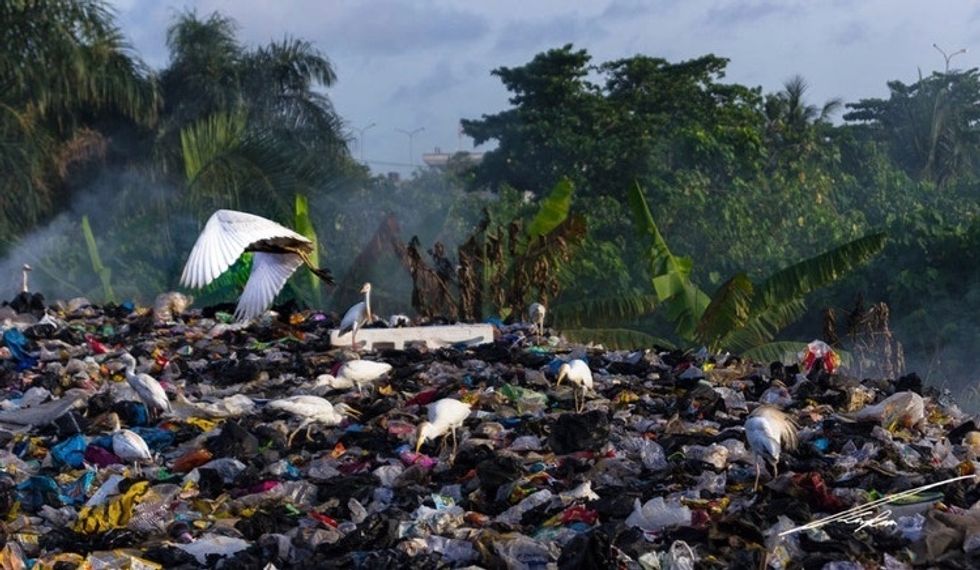 This photo shows an injured Marine, but it's important to remember that disability takes many forms and isn't necessarily something the average observer can see in someone else. Photo by Alex Wong/Getty Images.
It's important to look clearly at a problem before jumping to a  "solution" that doesn't actually make sense.
Maybe a plastic straw ban wouldn't personally affect you; maybe it seems like a small price to pay if it has a big impact on improving the health of the world's oceans. But here's the thing: It doesn't!
What makes the entire debate over straws that much more confusing is the fact that disposable straws don't actually contribute much to the abundance of plastic waste relative to other items in the ocean. So by proposing a ban on them, we're asking disabled people to sacrifice a lot in order to gain just a little in the fight for environmental health. And by doing that, we're demonstrating a frightening lack of empathy.
As a society, we are far too quick to write off the concerns of marginalized groups as insignificant or inconvenient.
The next time someone comes to you with a concern, especially if it relates to inclusion or accessibility, try to make a real effort to actually hear what they have to say, and then maybe ask yourself why something like banning a plastic straw is so important to you, anyway.
If we can't take care of each other, we can't take care of the earth. So let's start there.