Family
February's all about love, and not just for others.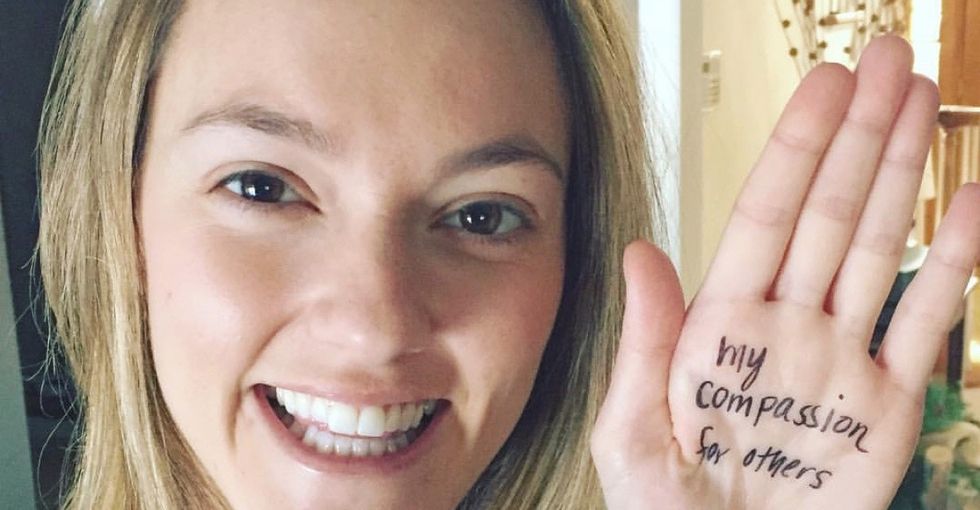 Jordan Corcoran has lived with anxiety and panic disorders for years, but very few people knew.
Eventually, she found a creative and emotional outlet in writing. In person, she struggled to express herself, but in writing, she was able to explain her feelings in a much clearer, healthier way.
And that's part of why she started Listen, Lucy, an outlet for people to communicate their feelings freely (and anonymously, if they'd like). Listen, Lucy's mission is simple: "To create a less judgmental, more accepting world." 
---
"This idea of 'Your first true love should be yourself' came up, and it just clicked."
That's what Corcoran says about a new social media campaign she launched, called "Listen Lucy, Self Love," which encourages people to share the thing they like most about themselves with the world by writing it on their hands and sharing it with people across social media. Corcoran's goal is to give everyone a reason to think about the great things going on in their lives.


"[Listen, Lucy and Listen, Lucy Self Love are] about learning to love yourself, flaws and all," she told Upworthy. "It is about using your story to inspire and accept the hand you were dealt and never letting yourself become a victim of circumstance."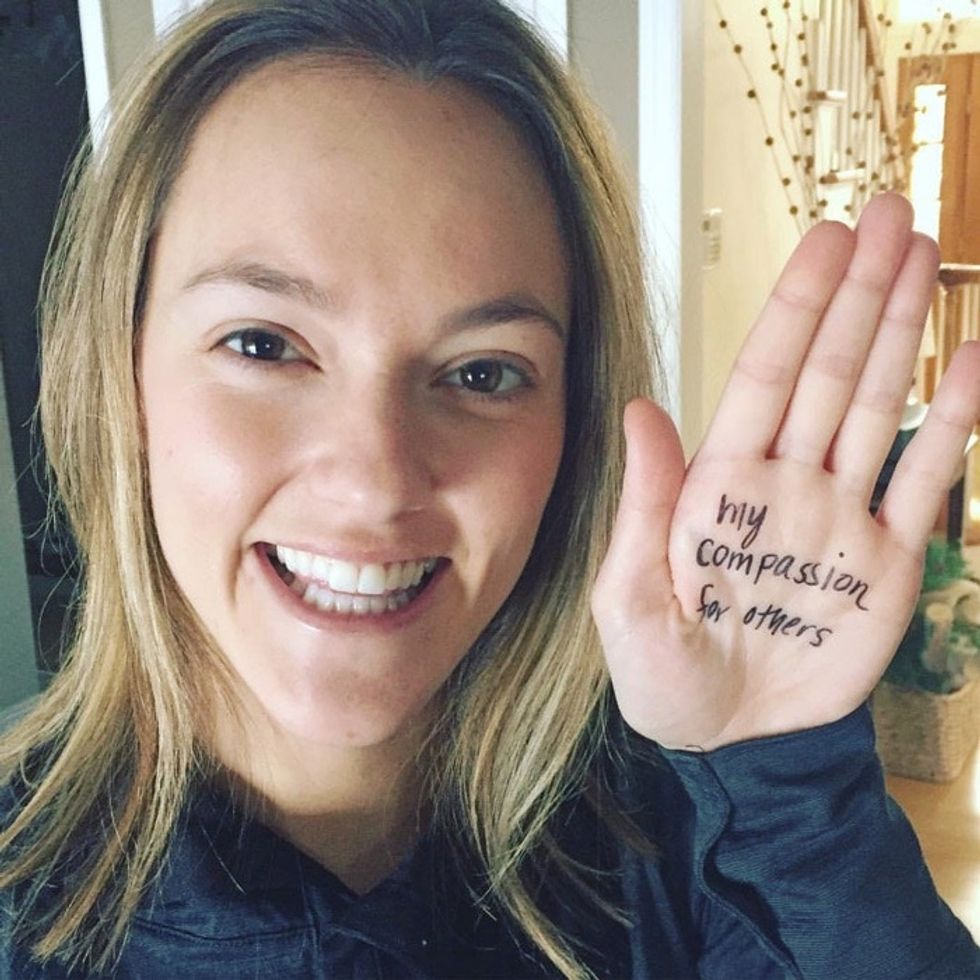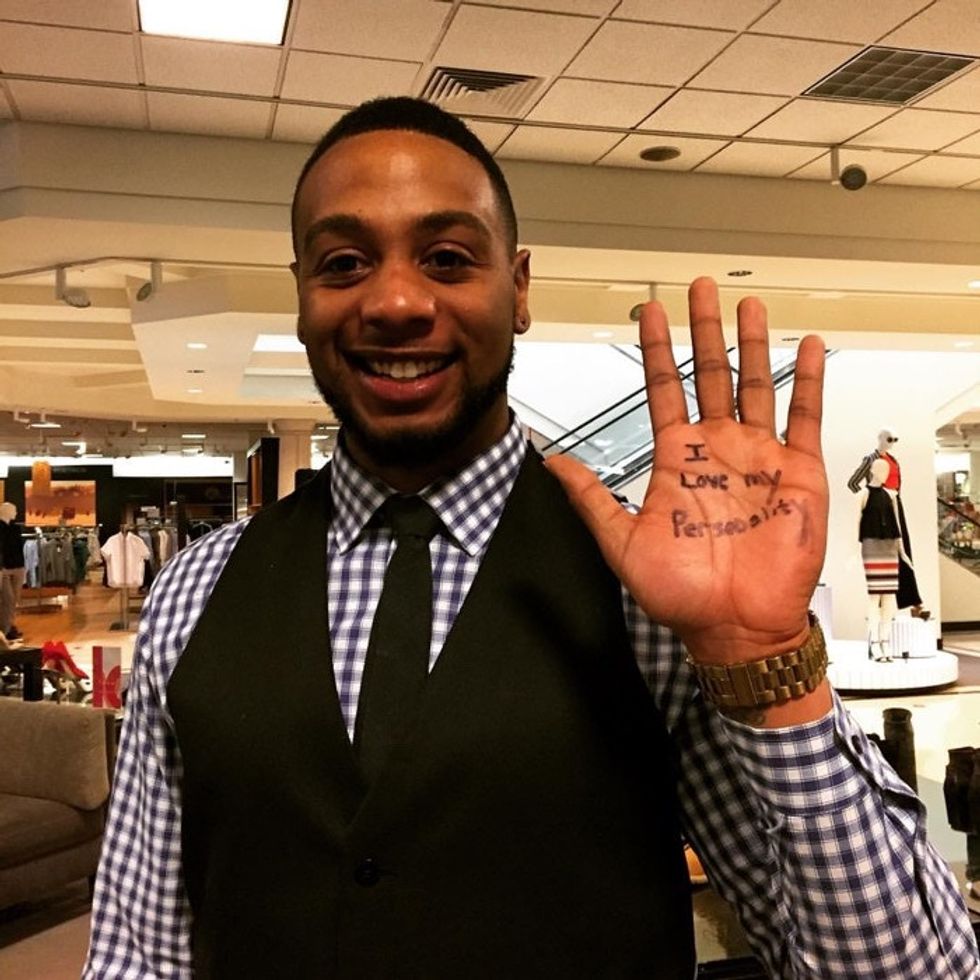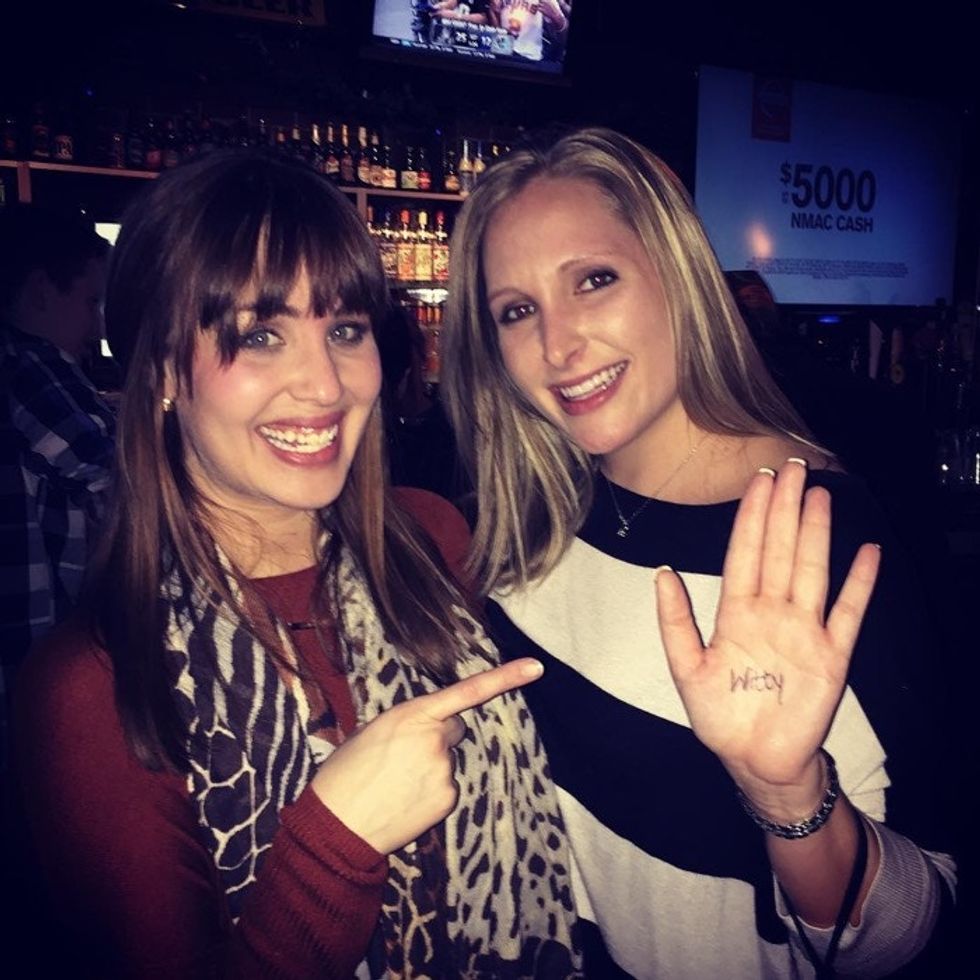 People have a tendency to portray themselves on social media in a way that only shows their idealized selves.
Studies have shown this. Society makes us feel like we should put on a smile and a brave face, and the fact that everything is filtered through the lens of best photos, best experiences, and best everything certainly doesn't make things much easier. When we see others' public lives looking so wonderful, we tend to feel as though our own lives are worse, and this can take a toll on self-esteem.
What's cool is that the new Listen, Lucy Self Love project doesn't do that at all. Instead, it manages to encourage people to take pride in whatever it is they like about themselves while at the same time being proud of their vulnerabilities.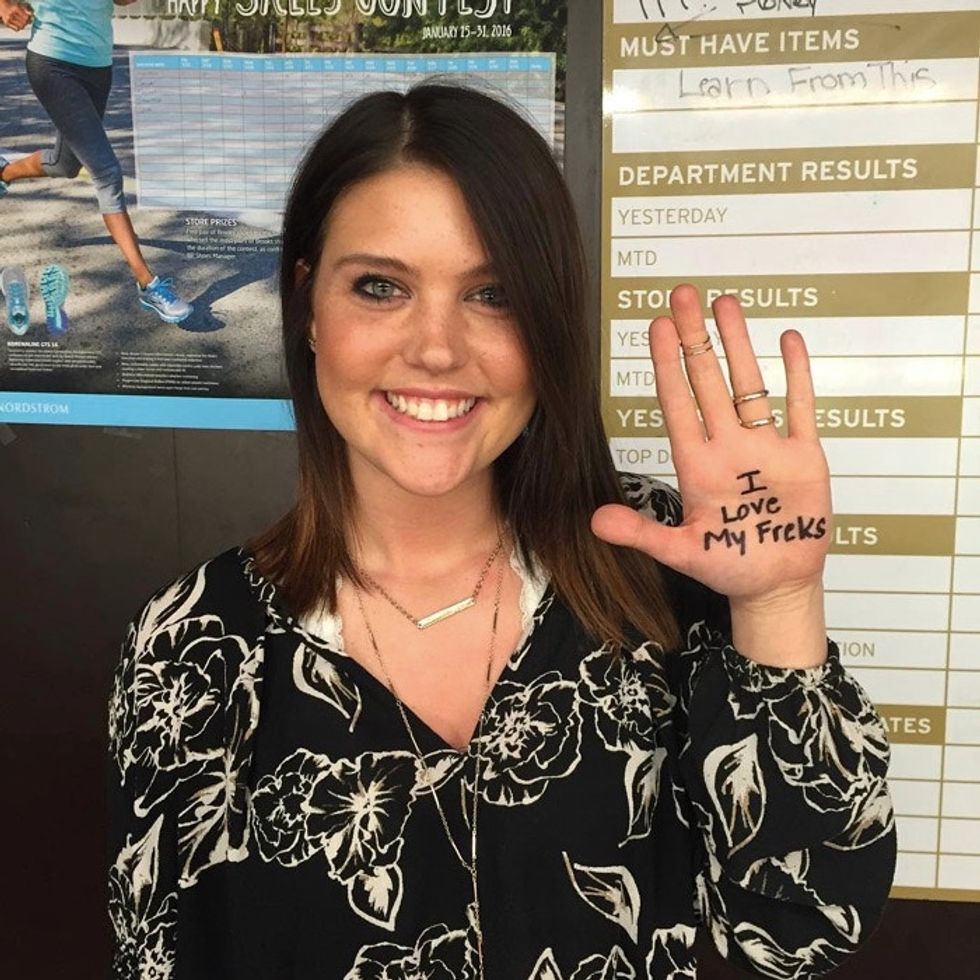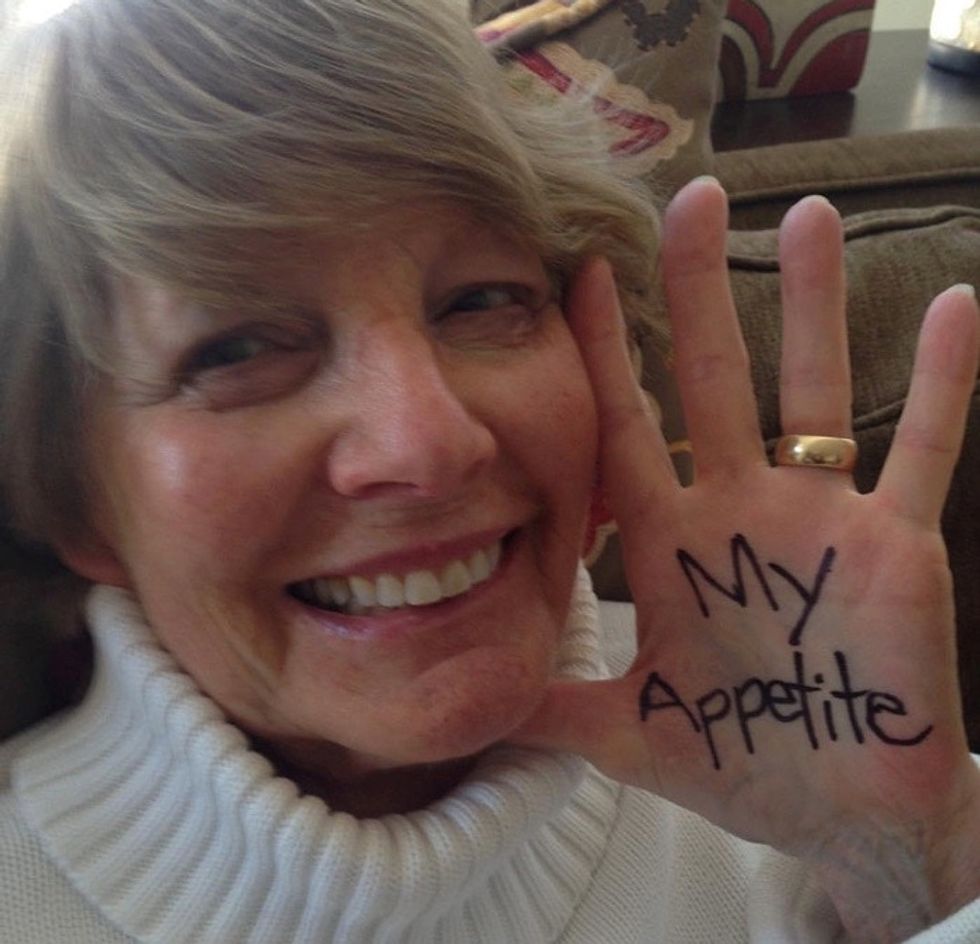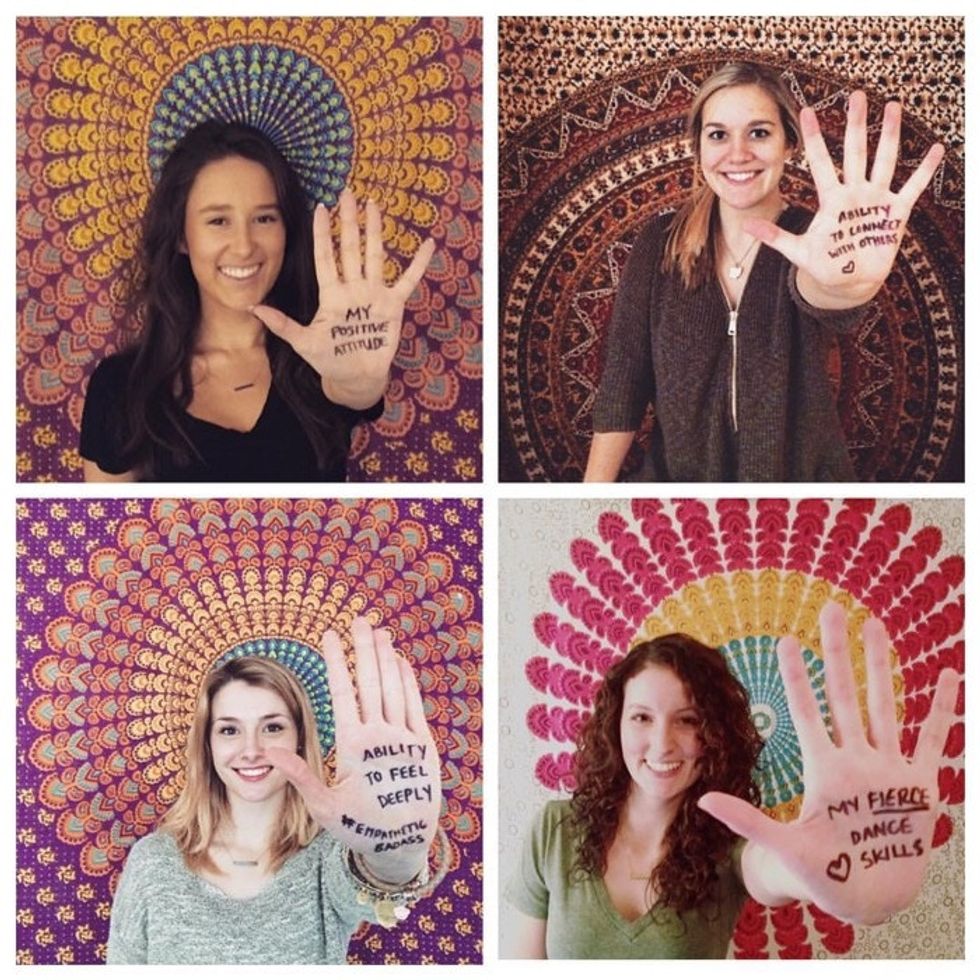 Interested in making your own post (or just interested in seeing other people's submissions) for #ListenLucySelfLove? Here's how.
It's as simple as writing something you like about yourself on your palm, taking a selfie, and posting it to Twitter or Instagram along with the hashtags #TheAcceptanceMovement and #ListenLucySelfLove.

Whether it's something like "My personality," "My kindness for others," or "My freckles," the responses are as wonderful and unique as the individuals posting them. What's yours?