The Mainstream Media Is Too Busy Covering War To Show You THIS
These pictures tell you more about the spirit of the Syrian people than anything usually shown on the news. Syrians are finding ingenious ways of turning war trash into everyday household items and sharing the photos on Facebook. So, how do you type "like" in Arabic?
04.03.13
From bomb casing to bicycle.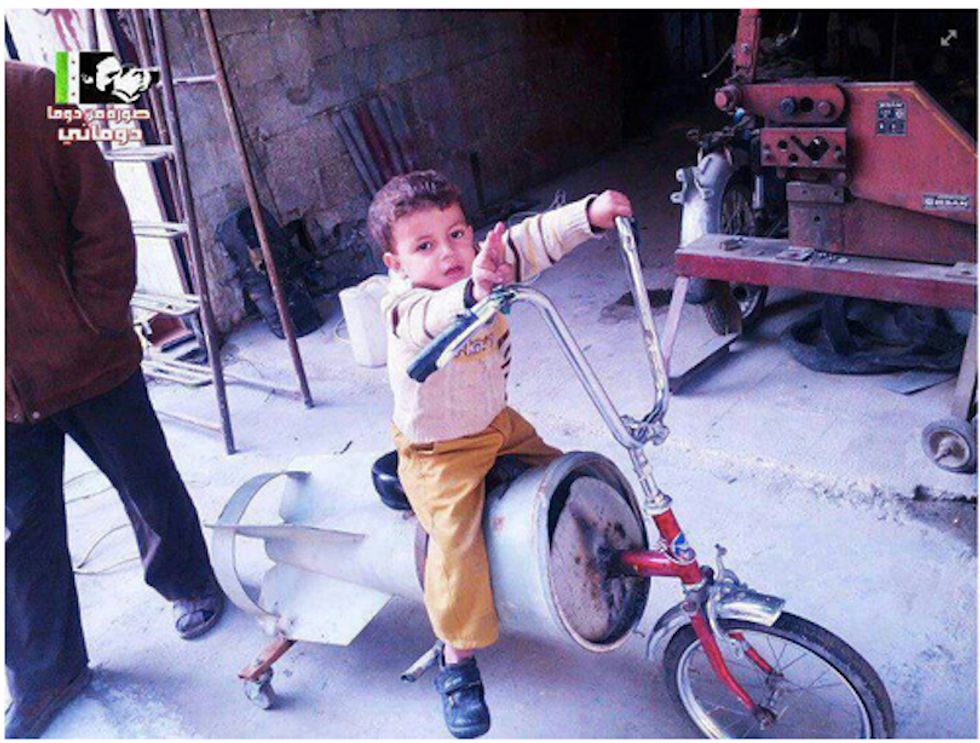 ---
Bomb casing motorbike chassis.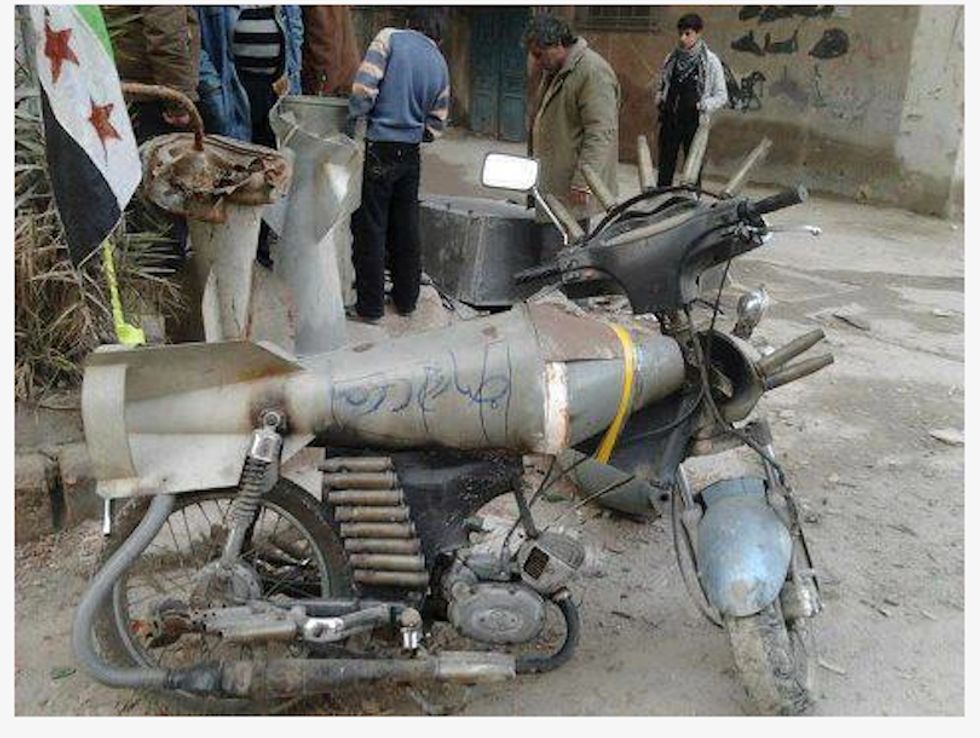 Learning math with high-caliber bullet casings.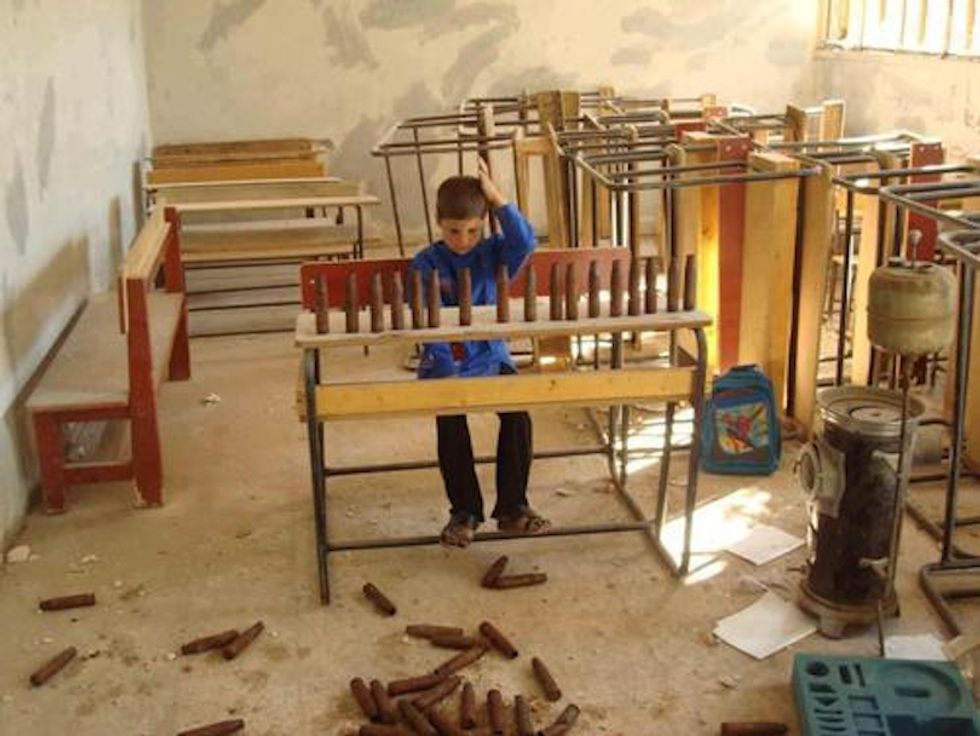 Old bomb, new water tank. The inscription says "I am the drink of freedom."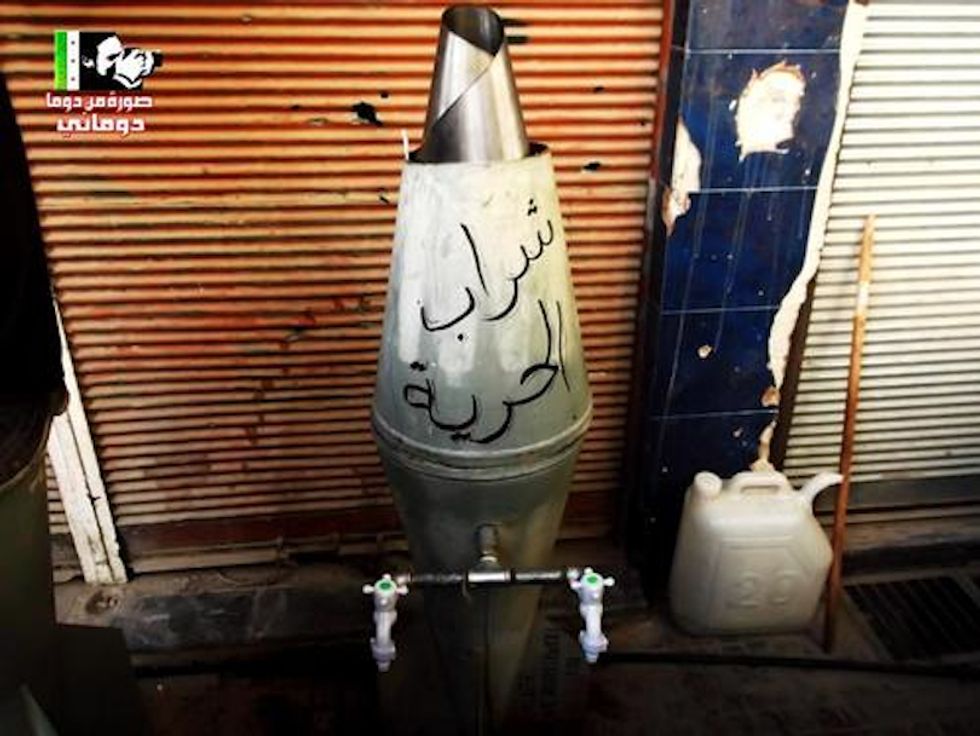 Steel helmet and mortar shell flower pots.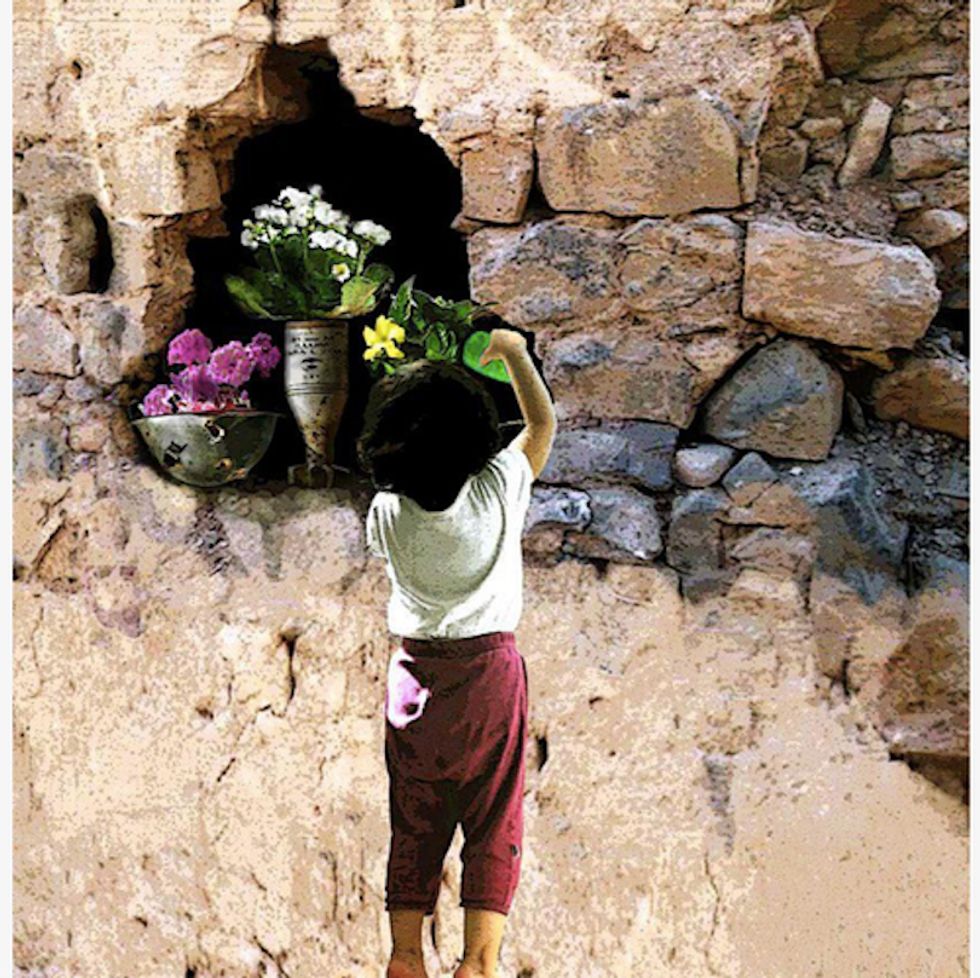 More